MLB: The 10 Active Baseball Players With the Most Grand Slams
The odds of a player hitting a grand slam are 1 in 1,362, but these 10 active baseball players with the most grand slams beat the odds.
Picture this: You're watching your favorite baseball team in their home park. They're down three runs in the bottom of the ninth with two outs with the bases loaded. The other team's ace reliever is in the game, throwing 101 mph. Your team's favorite hitter steps to the plate as the fans roar for a comeback. Every single fan in the place is thinking the same thing — grand slam.

It's one of the most exciting plays in all of baseball. It's also unlikely to happen: the odds of a player hitting a grand slam are 1 in 1,362. Some of history's greatest players sit atop the all-time grand slam leaderboard, according to Baseball Almanac, including Alex Rodriguez, Manny Ramirez, and Lou Gehrig. These are the 10 active baseball players with the most grand slams.

7. Giancarlo Stanton — 7 (TIE)
First on the list is one of the best home run hitters currently in the league, Giancarlo Stanton. It would be fair to say Stanton will have a great shot at breaking the all-time record for grand slams. He's currently in the midst of a 13-year contract with the Yankees, and with Aaron Judge in the same lineup as him, he's sure to be well-protected with lots of chances to hit with the bases loaded.

7. Nelson Cruz — 7 (TIE)
Cruz has been in the league for 14 years, allowing him to rack up seven grand slams. That should come as no surprise as Cruz has been one of the league's most consistent home run hitters. He led the AL with 40 in 2014 and has 360 for in his career.

7. Jay Bruce — 7 (TIE)
The Mets slugger spoiled the Washington Nationals home opener just last season with a grand slam in an 8-2 victory. He has 286 career home runs entering the 2019 season.

7. Jose Bautista — 7 (TIE)
Known for his penchant for flipping bats and home runs in big spots, Bautista's first career walk-off home run was a grand slam. However, he makes this list on a technicality. Bautista hasn't retired, so he's still active, but he's not on a major league roster at the start of the 2019 season.

5. Manny Machado — 8 (TIE)
At only 26 years old, Machado is the youngest player on our list. With a big $300 million contract and a Padres team that looks to turn it around this year, Machado is poised to add many more grand slams to his career total.

5. Matt Kemp — 8 (TIE)
Kemp's performance has slightly declined over the last several seasons, but he proved last year he can still go deep when the bases are loaded. He hit a pinch-hit grand slam against the Mets in June 2018 that increased a Dodgers' lead in the game.
4. Robinson Cano — 10
Robinson Cano has been one of the league's best offensive second baseman since breaking in with the Yankees in 2005, and that includes grand slams. However, one stands out above the rest. He hit one of his grand slams the same night he recorded his 1,000th career RBI.

2. Brian McCann – 11 (TIE)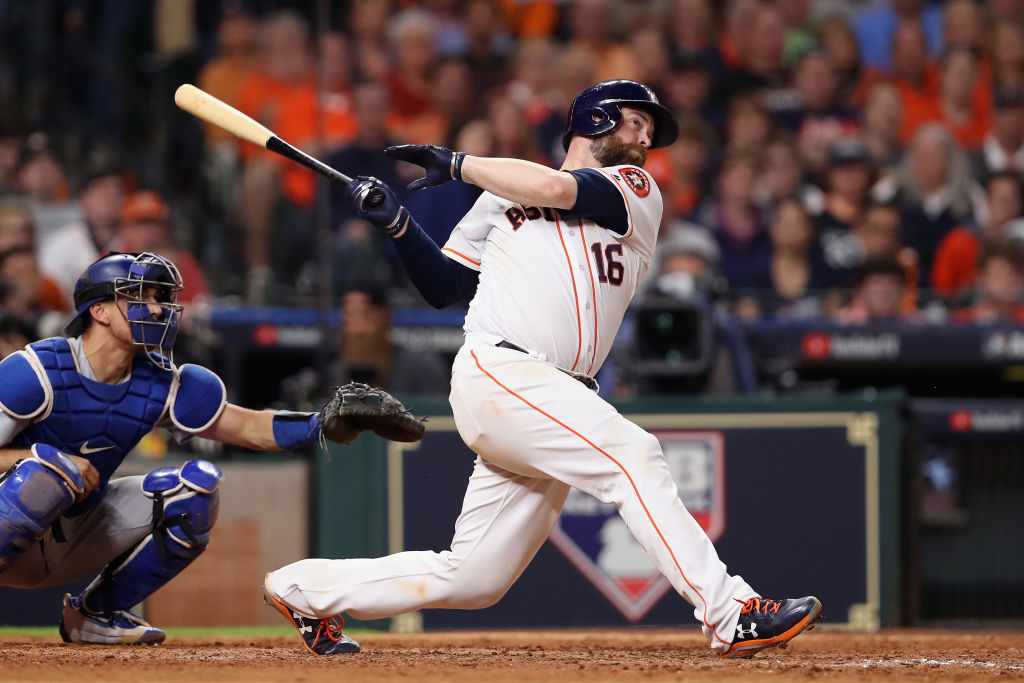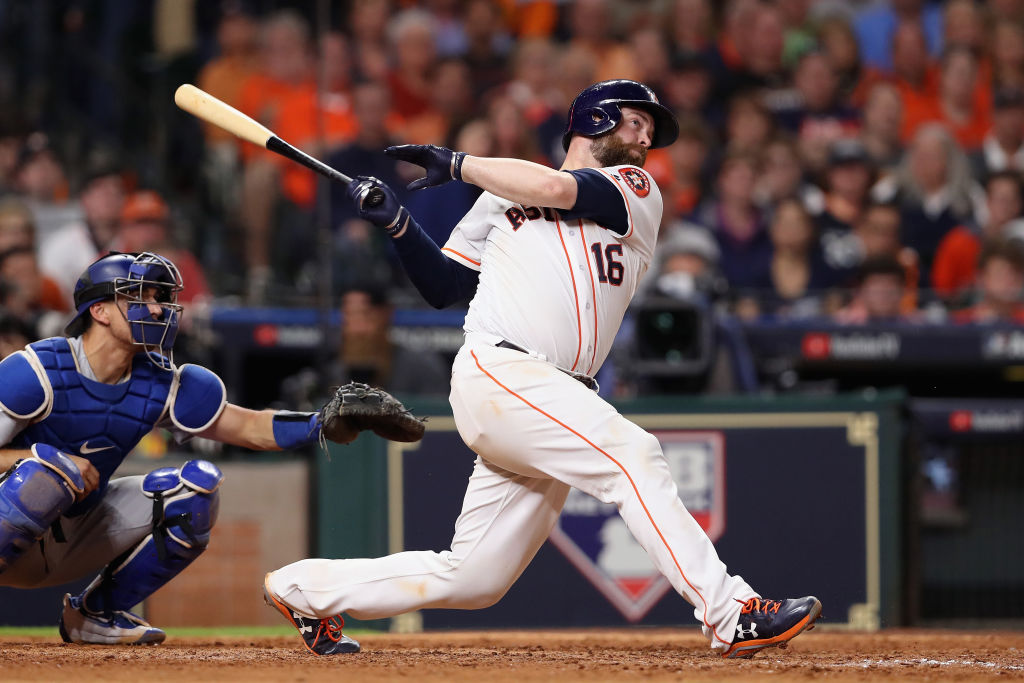 The current Brave has 11 grand slams in his career, but he's in the middle of a drought: he hasn't hit one since 2015 when he played for the Yankees. With plenty of lineup protection for NL East-contending Atlanta, he has the chance to take sole possession of second place in 2019.

2. Edwin Encarnacion — 11 (TIE)
Encarnacion has established himself as one of the AL's most consistent sluggers, even as he approaches his mid-30's. One of Encarnacion's most eventful grand slams was one against the Los Angeles Angels in 2017. It was a walk-off that gave the Indians an 11-7 victory.

1. Albert Pujols — 14
Albert Pujols will go down as one of the greatest hitters in the post-2000 era, so him being the current active leader in grand slams is no shock. One cool piece of trivia is that one of Pujols' slams was extra historic. His 600th home run came with the bases loaded off Twins pitcher Ervin Santana.