9 Active MLB Players With the Most Outfield Assists Most Likely to Gun Down Unwise Baserunners
One of the most exciting plays in baseball is when a baserunner tries to extend a play by taking an extra base. Whether it's a runner going from first to third or second to home on a shallow single, it's sure to leave the entire ballpark on their feet. There are some outfielders with arms so strong that it's a fool's errand to run on them. Here are nine players with the most outfield assists who are most likely to gun down unwise baserunners (based on stats from Baseball Reference).

9. Curtis Granderson, Miami Marlins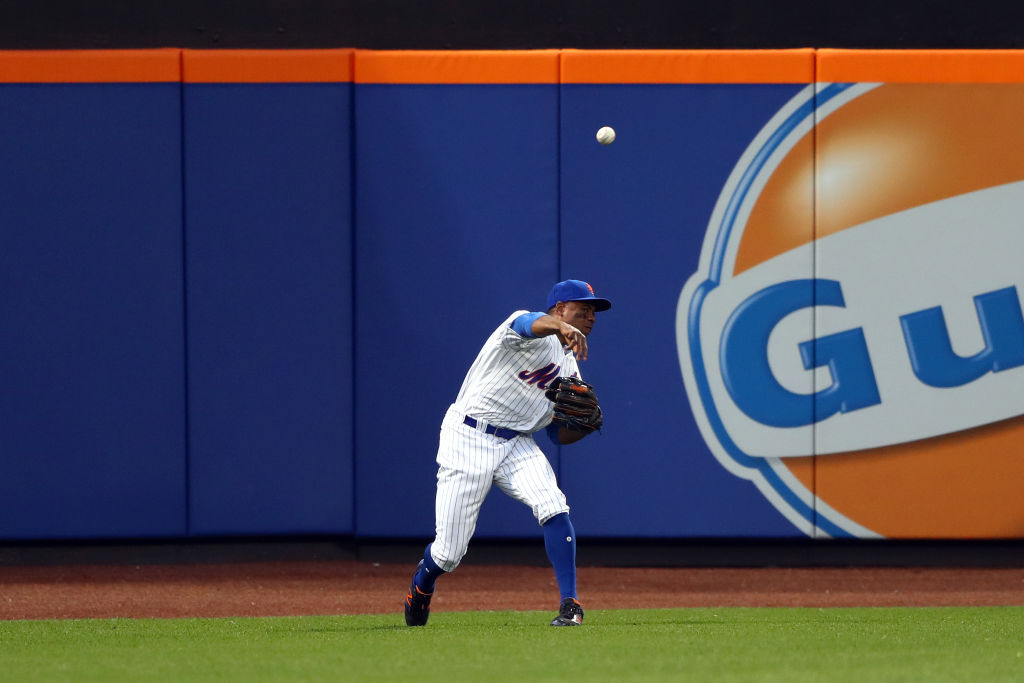 Granderson has played for multiple teams including the Yankees, Mets, and Tigers. While he's well known for his sweet left-handed swing, he's also amassed 78 outfield assists in his career.

8. Shin-Soo Choo, Texas Rangers
Shin-Soo Choo has been a steady bat for the Texas Rangers, Seattle Mariners, and Cleveland Indians over the course of his 15-year career. His bat is definitely dangerous, but so is his arm. Choo has cut down 80 runners from the outfield attempting to run on him.

7. Alex Gordon, Kansas City Royals
Gordon is a Royals' lifer, having started eight straight opening days for Kansas City. He's been with the team through thick (the 2015 World Series championship) and thin (many of the other years surrounding it). One of the reasons he's been penciled in so often? His ability to throw on runners. Gordon has 95 career outfield assists.

6. Hunter Pence, Texas Rangers
Readers familiar with Hunter Pence's throwing arm may be scratching their heads at his inclusion on this list. Unlike many of the outfielders on this list, Hunter Pence has an unorthodox throwing style. It's because he has a rare spinal disorder known as Scheuermann's Disease. The disease leaves Pence with zero flexibility in his thoracic spine.

Despite his condition, Pence has 96 career assists from the outfield. It would seem his irregular style suits him just fine — though baserunners may disagree.

5. Jay Bruce, Seattle Mariners
Bruce is in the middle of what he describes as a "bizarre" season in which he has only 19 hits but 11 home runs. Despite his fluky start to 2019 at the plate, Bruce is a defensive stalwart and one of the active leaders in outfield assists with 98.

4. Adam Jones, Arizona Diamondbacks
Former Oriole and current Diamondback Adam Jones has 100 career putouts from the outfield, good for fourth among active players. One of his most impressive throws came on a throw from centerfield in Camden Yards as a member of the Orioles. He gunned down a player at the plate on a shallow single with a 200-foot throw that was clocked more than 90 miles per hour.

3. Gerardo Parra, San Francisco Giants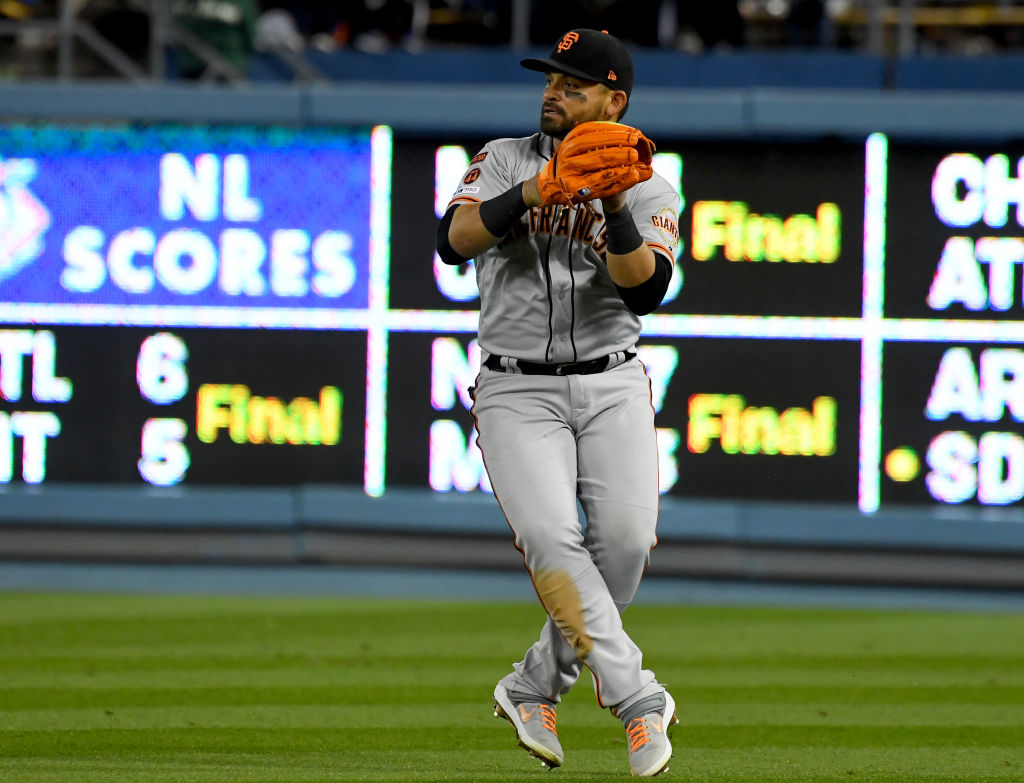 Gerardo Parra is third on the active list with 103 outfield assists. His ability to throw runners out is best summarized by the Giants Brandon Belt after Parra threw him out in a game several years ago:

"He's got to make a perfect throw there to get me out. He made a perfect throw. He's got the perfect combination of strength and accuracy. It blows my mind. After that, I stopped running on him."

2. Nick Markakis, Atlanta Braves
The 118 outfield assists from Nick Markakis may be a product of his lengthy playing career, as his defensive production has declined somewhat in the past four or five seasons. Still, his arm strength and accuracy in his prime made for a dangerous combination for unwise baserunners.

1. Melky Cabrera, Pittsburgh Pirates
Melky Cabrera has never been known as an outstanding all-around player. Like Nick Markakis, his appearance on this list is probably partially due to the length of his career. Either way, he possesses a dangerous arm. He is the active career leader in outfield assists with 119.