MLB Players Who Proudly Wore the Number 1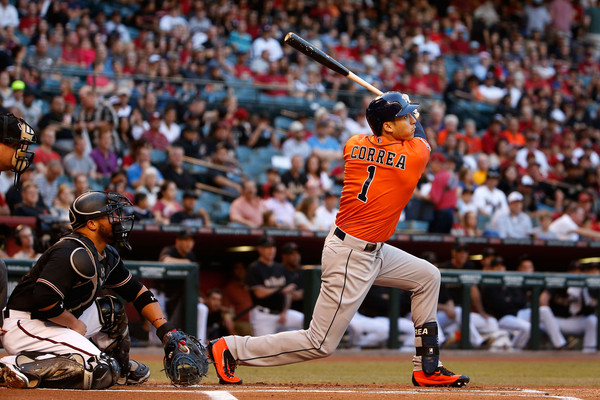 If you're interested in winning a bar bet, ask someone to name the MLB division in which no team has a player who wears the No. 1 on his uniform? Tick tock… the answer is the NL Central. To make matters more interesting, of the 11 current MLB players who wear No. 1, only two are in the senior circuit.
Erik Aybar of the Atlanta Braves and Michael Bourn of the Arizona Diamondbacks have the distinction of being No. 1 on their teams — perhaps not in terms of talent but definitely in ordinal numbering. Of the current crop of AL players whose unis have a single vertical digit, Carlos Correa is the most notable and journeyman Michael Martinez — and his career .190 batting average — are below the Mendoza Line.
Jarrod Dyson of the Royals is the fastest No. 1 among his numeric peers and Jose Iglesias the best all-around player. Adam Eaton of the Chisox has the best nickname ("Spanky") and Tim Beckham of the Tampa Bay Rays received the largest signing bonus of this lot, with a $6.1 million reward as the top pick in the 2008 draft.
Over the years, some of the greats have worn the No. 1 on their backs. Many of these stars proudly wore the number before MLB players had their names on the back of their jerseys. A few are in the Hall of Fame. Here are four of the most iconic, talented MLB players to sport No. 1 on their uniforms.
Ozzie Smith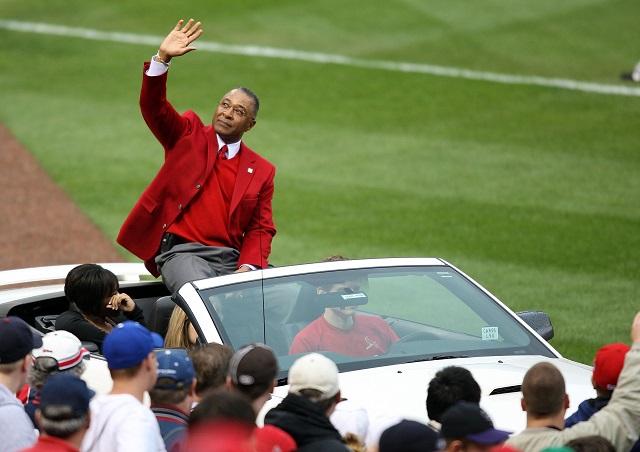 Inducted into the Hall of Fame on the first ballot in 2002, the "Wizard of Oz" played shortstop for the Cardinals from 1982–96. Few remember that Ozzie Smith began his career with San Diego and was traded for Garry Templeton, whose career in St. Louis was a bit stormy. Even though Ozzie finished his career with 2,460 hits, he wasn't much of a hitter in the early part of his career.
However, 1985 was a turnaround season for Smith; he batted .276 and continued with a series of solid offensive seasons through 1993. Known for his great play at short (not to mention his backflip on the playing field), Smith won 13 Gold Gloves in his career.
Richie Ashburn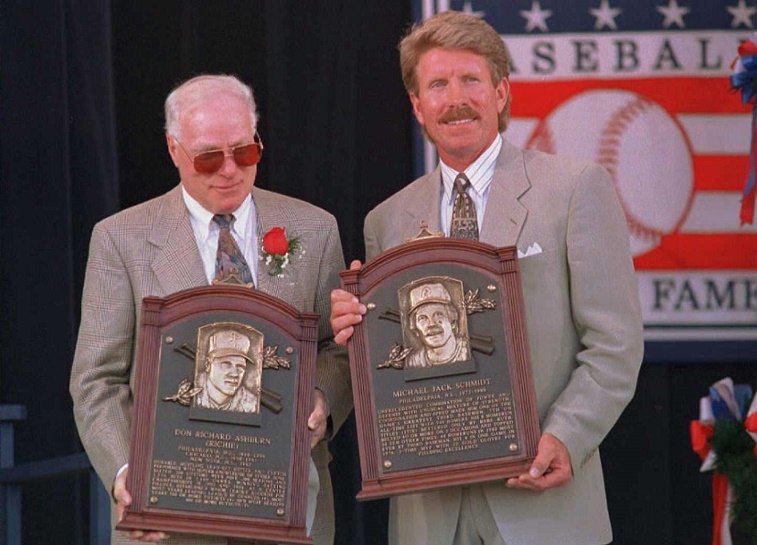 The centerpiece of the 1950 Philadelphia Phillies Whiz Kids, centerfielder Richie Ashburn was the prototype centerfielder of the 1950s; good glove, good speed, and a solid hitter with no power. Ashburns' career was strong enough for him to be elected into the Hall of Fame in 1995 by the veteran's committee. In 15 years, "Whitey," as he was called during his days as a broadcaster, amassed 2,574 hits (29 were home runs).
A five-time All-Star, No. 1 won two NL batting titles, led the league in hits three times, and led the senior circuit in walks four times. Ashburn, who died in 1997, ended his career with the Mets in 1962. At his peak in 1959, the Nebraska native earned $38,439. In today's market, this amount would equate to $316K about $200K shy of the current minimum NL paycheck.
Harold Peter Henry Reese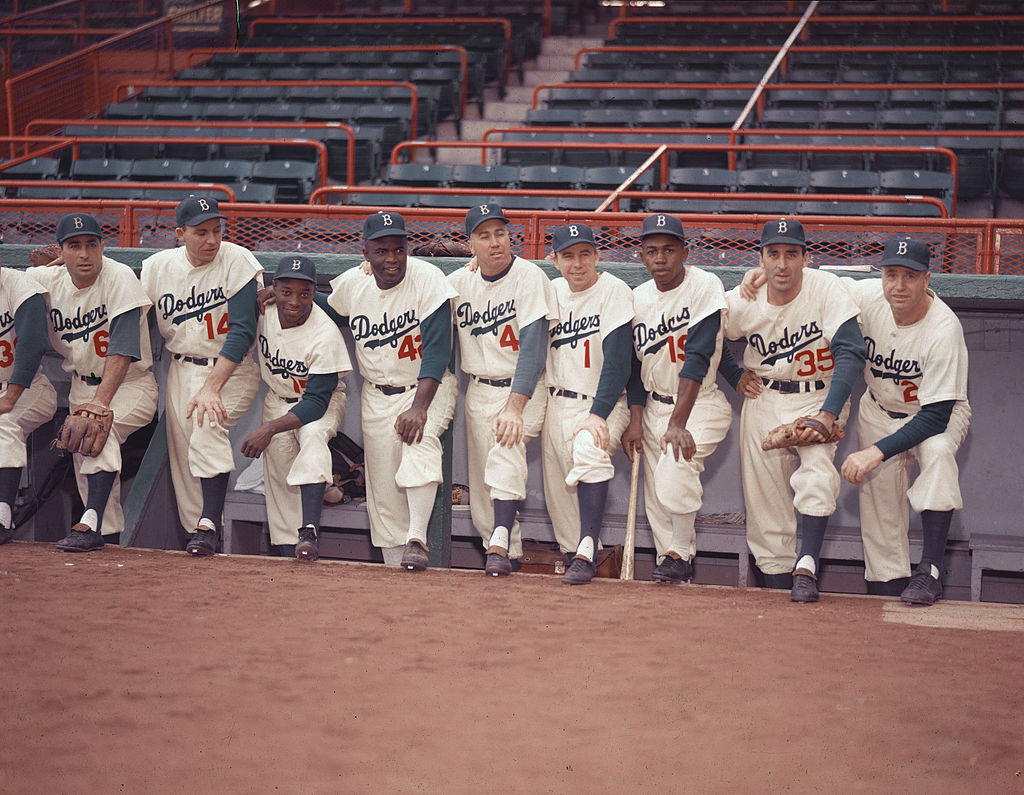 "Pee Wee" wore the No. 1 for Brooklyn and the Los Angeles Dodgers from 1940–58, during which he had 2,170 hits, leading him to earn entry into the Hall of Fame in 1984 by the veteran's committee. In addition to being a 10-time All-Star, Harold Peter Henry Reese was best known for the empathy he showed Jackie Robinson during Robinson's early years.
One story claims that Reese — a native of Kentucky — put his arm around Jackie when the taunts surrounding baseball's first African-American player became most severe. In recent years, the accounts of that event are becoming less clear, and some believe it is little more than historical fiction. Nonetheless, it made for great drama in the film 42.
Lou Whitaker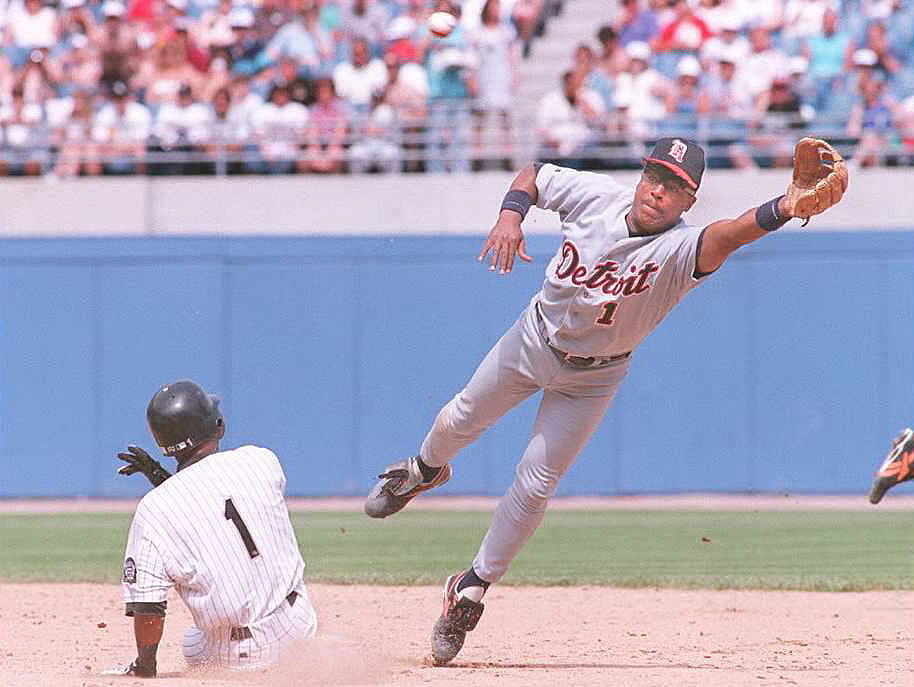 A Detroit Tigers fixture at second base for 19 years, Lou Whitaker put up what many would consider fringe Hall of Fame numbers, but 20th place in 2001 was the closest he came to making his way to Cooperstown, Ohio. In his career Whitaker had 2,369 hits and won Rookie of the Year in 1978.
Many people believe that Whitaker's WAR (wins above replacement) of 75 bests that of second-ballot Hall of Famer Roberto Alomar (67). And many Tigers fans are up in arms that the Tigers have not retired Whitaker's No. 1, instead allowing current shortstop Iglesias to wear the sacred number. Regardless, as a five-time All-Star and four-time Silver Slugger winner, Whitaker made his mark on baseball.
Statistics courtesy of Baseball-Reference.com.