5 MLB Players Who Regret Signing Their Current Contract
Every year, a handful of teams sign MLB players in free agency to help improve their roster, whether to simply patch a hole or put the team over the top. And every single year, we end up discussing teams that made a big mistake in free agency. But what about the players? They may receive a ridiculous amount of money, but sometimes they make mistakes, too. We have five players who currently may regret signing their most recent free-agent MLB contracts.
1. Ervin Santana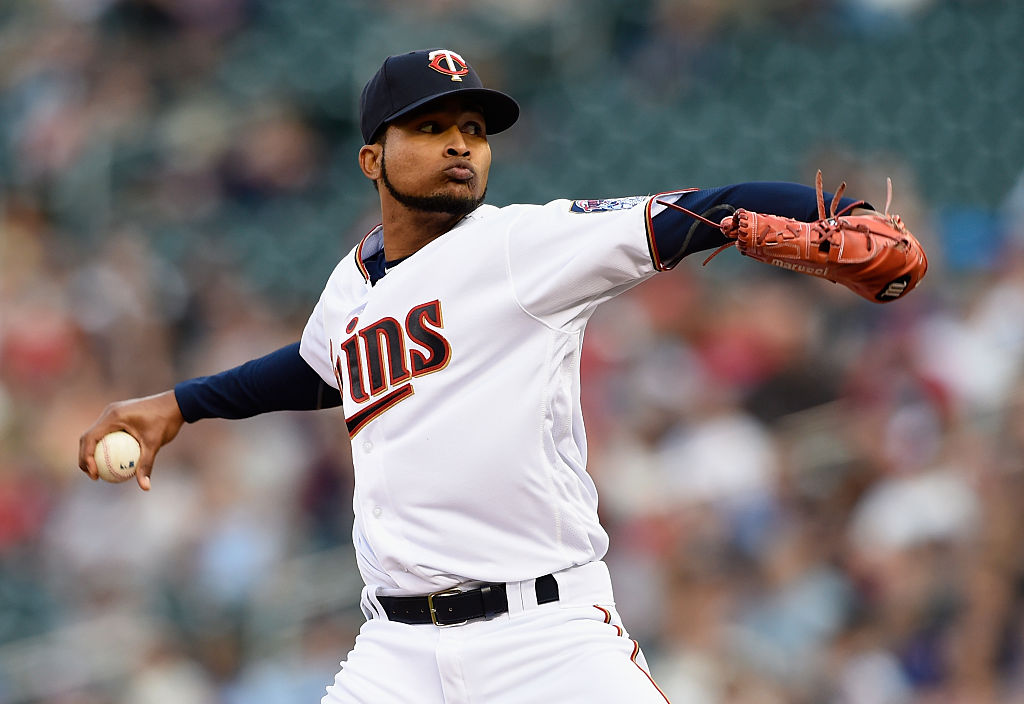 Ervin Santana signed with the Minnesota Twins prior to the 2015 season, after having spent a year with the Atlanta Braves. The good news for the right-handed starting pitcher is that he got paid, netting a four-year, $55 million deal that will run through his age-35 season. He only pitched in 17 games in 2015 due to a suspension, but he's been back on the mound and healthy in 2016. The downside, at 33 years old, is that his high salary and somewhat middling performance have made his contract tough to move off the team.
So what about the bad news? Well, Santana — who played on some good teams early in his career with the Los Angeles Angels — probably hoped that he would find a young, up-and-coming team in the Twins. They had a ton of great prospects heading toward the big leagues, and they had a nice 83-win season in 2015. But they've bottomed out in 2016 and have the worst record in all of baseball.
The Twins traded just about any veteran player they could at the trade deadline as they rebuild around the youth. What does this mean? They likely won't win anything soon. Santana remains, however, for at least the next two years. The money is nice, but toiling in obscurity in Minnesota probably wasn't what he was looking for.
2. Jason Motte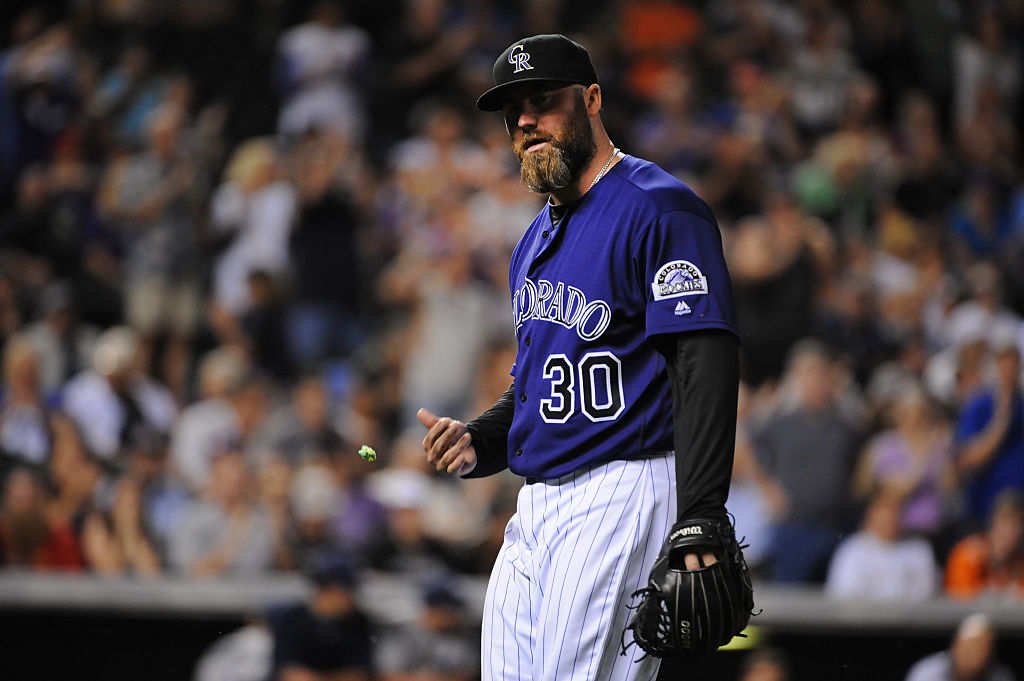 Several years ago, Jason Motte was an excellent late-inning reliever for the St. Louis Cardinals. He missed all of the 2013 season after having Tommy John Surgery to repair his pitching elbow, but returned for a brief stint in St. Louis in 2014. Motte signed with the Chicago Cubs and got into 57 games last season, posting a 3.91 ERA for Chicago. A free agent yet again prior to 2016, the 34-year-old likely looked to establish himself as a high-leverage reliever in the big leagues. What better place to do that than a team with bullpen issues?
Motte signed a two-year, $10 million contract with the Colorado Rockies, but it really hasn't worked out for either side so far. He was injured and has seen his ERA balloon to 5.66 in just 20 1/3 innings of work this year. While Motte is still due for $5 million next season, there's little chance another team will want to take him on in a deal. So he will be stuck pitching in the thin, hitter-friendly Colorado air until his deal is done or they release him. Any chance of Motte proving himself and receiving another good contract after next season is pretty much gone.
3. Nick Markakis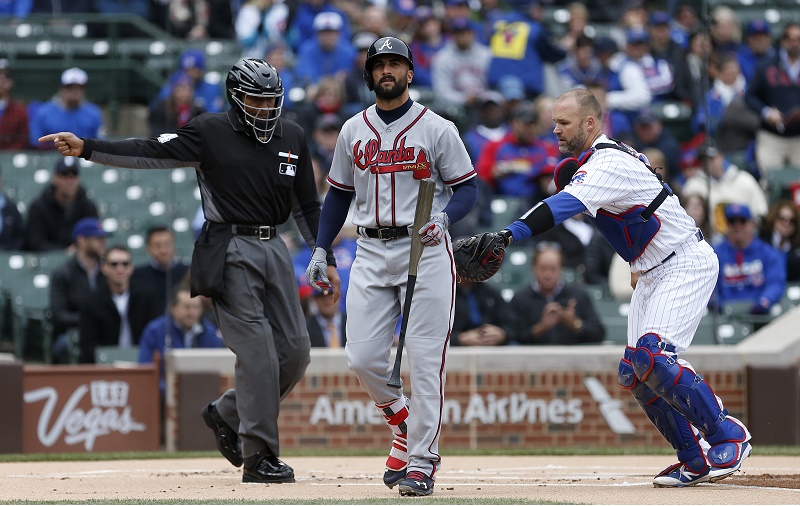 In 2015, 31-year-old Nick Markakis came off a good season with the Baltimore Orioles. He hit 14 home runs, got on base at a decent .342 clip, and won a Gold Glove as a corner outfielder. With the Atlanta Braves finishing the 2014 season slightly below .500, you can understand why they signed a solid leadoff man in Markakis. So the outfielder agreed to a deal for four years and $44 million to replace the departed Jason Heyward, who was dealt for starting pitcher Shelby Miller. The Braves likely didn't think they'd win the World Series, but they thought they could be competitive. Unfortunately, they weren't.
Atlanta won just 67 games last season. It was clear that they needed to rebuild around the kids. Miller was traded to the Arizona Diamondbacks in the offseason, and just about any surviving veteran was dealt off or released by the middle of this season. However, Markakis and the $22 million left on his contract remain. Nobody is interested in taking him at this point in his career. If he could go back in time and redo it, he may have taken slightly less money to face a better long-term situation.
4. James Shields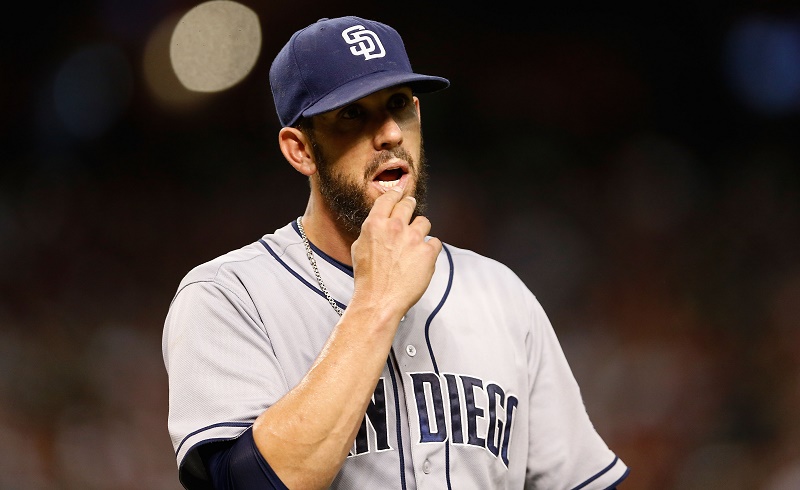 James Shields was a late signing during the free-agent period in early 2015. Few remaining teams even had an interest in him; one of them was the San Diego Padres and the other was the Chicago Cubs, who had just signed Jon Lester. Shields inevitably took the slightly higher dollar offer, signing with the Padres for four years, $75 million. San Diego, like the Cubs, both spent and traded plenty during the offseason. They built a team they thought could compete with the Los Angeles Dodgers and San Francisco Giants in the NL West. Turns out, they were wrong.
Less than a year later, the Padres tore most of that team apart on their way to rebuilding. Shields, at 34 years old, was no longer the player known as "Big Game James" when he was with the Tampa Bay Rays and Kansas City Royals. He had a 4.00 ERA in 44 games in his Padres career before the team spent a lot of money dumping his contract on the struggling Chicago White Sox. Shields had a 6.50 ERA in 22 starts with the Sox, a team is not headed to the postseason anytime soon.
5. Zack Greinke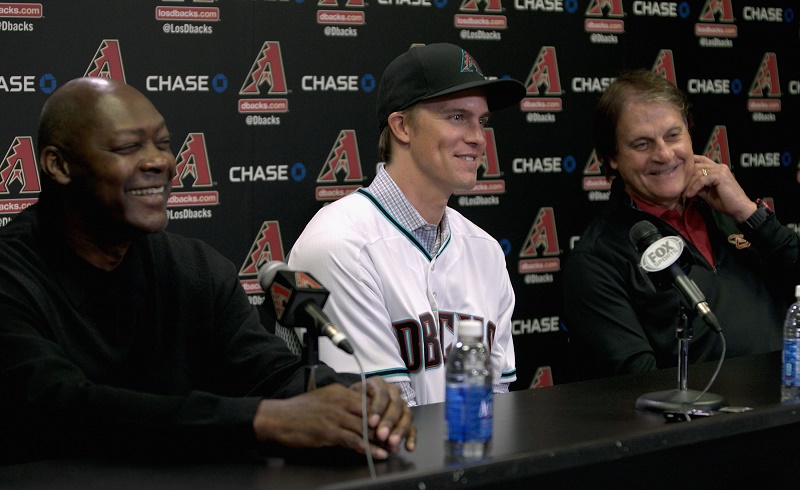 The perfect example of an MLB player who absolutely regrets his contract: Zack Greinke. He was under contract with the Los Angeles Dodgers — who just won their division and played in the NLDS — for the next five seasons. But he had an opt-out clause that meant he could go to free agency and get more money, if he so chose — and he did. Greinke shocked everyone, signing a massive six-year, $206.5 million deal with the Arizona Diamondbacks. Arizona had a great offense and looked to be close to contending, if they could land some starting pitching.
Greinke had an excellent year with the Dodgers in 2015, with a 1.62 ERA in 32 starts. It all made a ton of sense. But it hasn't worked out. The D-backs have had injuries and poor performances from MLB players they counted on, transforming them into one of the worst teams in the league. That includes Greinke, by the way, who spent time on the disabled list and had just a 4.37 ERA in 23 games and 140 2/3 innings last season. With the Dodgers looking like World Series contenders again, there's a decent chance he starting to regret signing in Arizona — at least until the next payday.
Follow Ryan on Twitter @RyanDavisBP
Statistics courtesy of ESPN and Pro-Football-Reference.