10 MLB Players Who Strike Out the Most
Every season strikeouts seem to happen more and more as pitchers throw harder than ever. Gone are the days of Tony Gywnn, who struck out just 13 times in 252 career plate appearances after turning 40 years old. Some players can strike out a ton and still be great, of course. Of course, many players get more plate appearances than others, which also contributes to high strikeout totals. As the stat is on the rise, here are the top 10 MLB who have struck out the most over the last three seasons.
10. Ryan Howard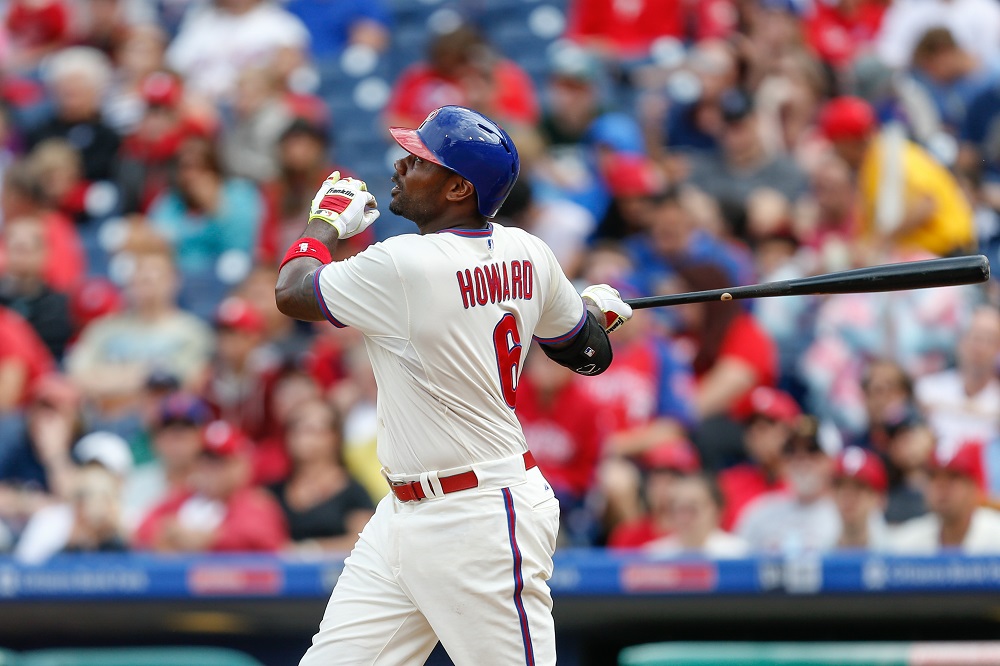 Ryan Howard is just a shell of the slugging MVP he once was with the Philadelphia Phillies. Over the last three season he experienced 438 strikeouts — while averaging just 131 games per year. Howard hit just .219/.287/.418 with 70 home runs during that time. He'll be 37 years old next season and really can't play first base anymore. With a $10 million buyout that can save the Phillies $13 million it seems likely that he's played his final game in Philadelphia.
9. Brandon Moss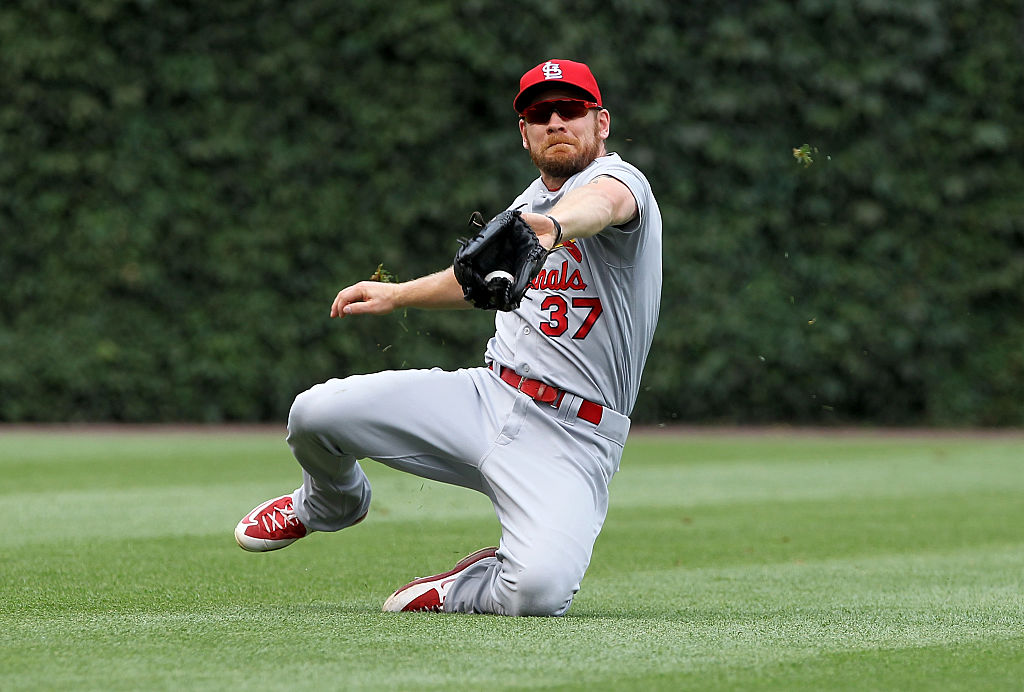 Brandon Moss isn't one to hit for a high average or get on base at even an average rate, but he does two things really well: hit home runs and strike out. He has done both of those this season, with 28 homers for the St. Louis Cardinals to go along with 140 strikeouts in 455 plate appearances. Since the start of the 2014 season, Moss has struck out 440 times, placing him at No. 9 overall in Major League Baseball. However, with a slugging percentage of .786 this season, the Cardinals probably don't mind.
8. Mike Napoli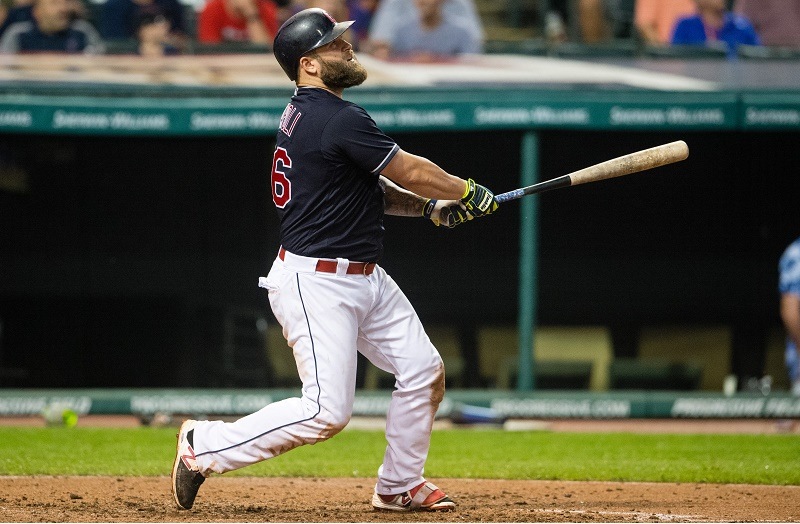 Mike Napoli was one of the best offensive catchers in the game at one point in his career. These days, the 34-year-old primarily spends his time at the designated hitter spot and first base. While he's had an excellent season with the Cleveland Indians, hitting a career high in both home runs (34) and RBI (101), he's also struck out a career most 191 times, as well as 442 times over the last three seasons. Even though he swings and misses at a ridiculously high rate, Napoli is still one of the most important parts of the Indians' lineup.
7. Matt Kemp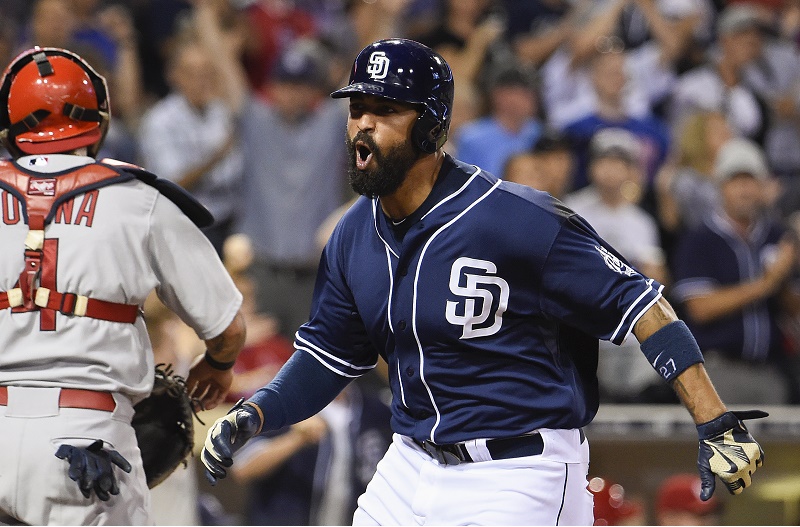 Matt Kemp is facing a pretty big drop-off from his days as an MVP candidate back in 2011. The 31-year-old is no longer a Gold Glove outfielder and doesn't hit for quite as high of a batting average as he used to. However, one major thing hasn't changed: He still strikes out a lot. To be exact, he struck out 445 times over the last three seasons. During that time, he's played for the Los Angeles Dodgers, San Diego Padres, and Atlanta Braves, posting a decent .804 OPS in that span.
6. Nelson Cruz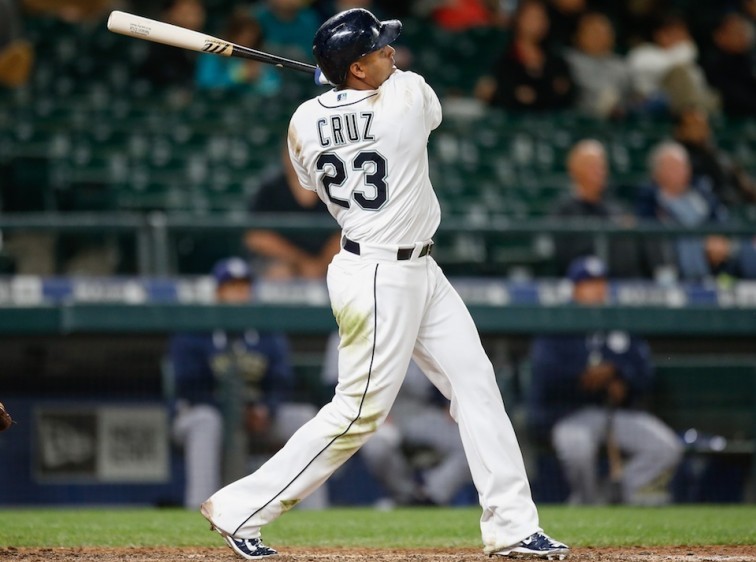 Nelson Cruz didn't really break out until 2008, when he was already 28 years old. Since then, he's developed into one of the more prodigious power hitters in the game — and also one of the bigger strikeout guys. Over the last three years, including one in Baltimore and two with the Seattle Mariners, Cruz has hit over 40 home runs and struck out 458 times. A big part of it? The 35-year-old has stayed relatively healthy, missing only 19 games in three years.
5. Mike Trout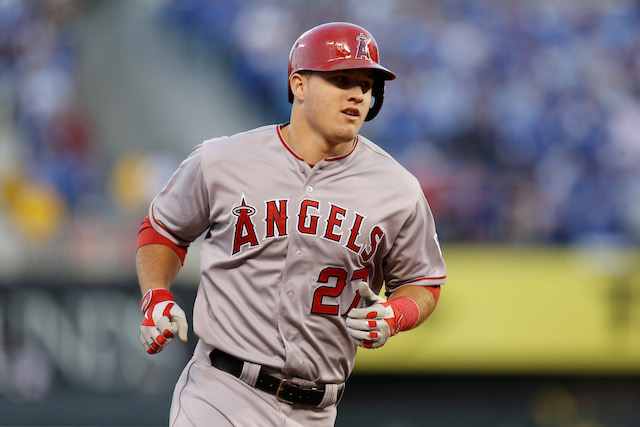 It's weird to see Mike Trout pop up on this list, but here he is. He actually led the American League in strikeouts with 184 back in 2014, which is essentially the worst season of his career — a season when he posted a .939 OPS, by the way. The 24-year-old lowered his strikeouts since that season, with just 134 in 156 games played so far in 2016. But it's still enough to get him 476 in total since the start of the 2014 season and place him in the top 10 in Major League Baseball.
4. Justin Upton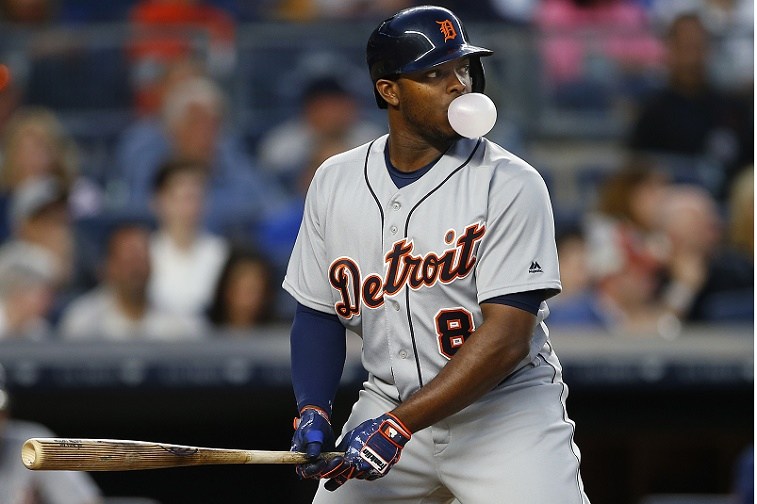 Justin Upton's three highest strikeout totals of his career came in the last three years, when he's played for the Atlanta Braves, San Diego Padres, and Detroit Tigers. In addition to striking out quite a lot, he's posted a .796 OPS with 84 total home runs and 9.2 WAR. All things considered, it's not too bad for a guy who swings and misses as often as he does.
3. Ian Desmond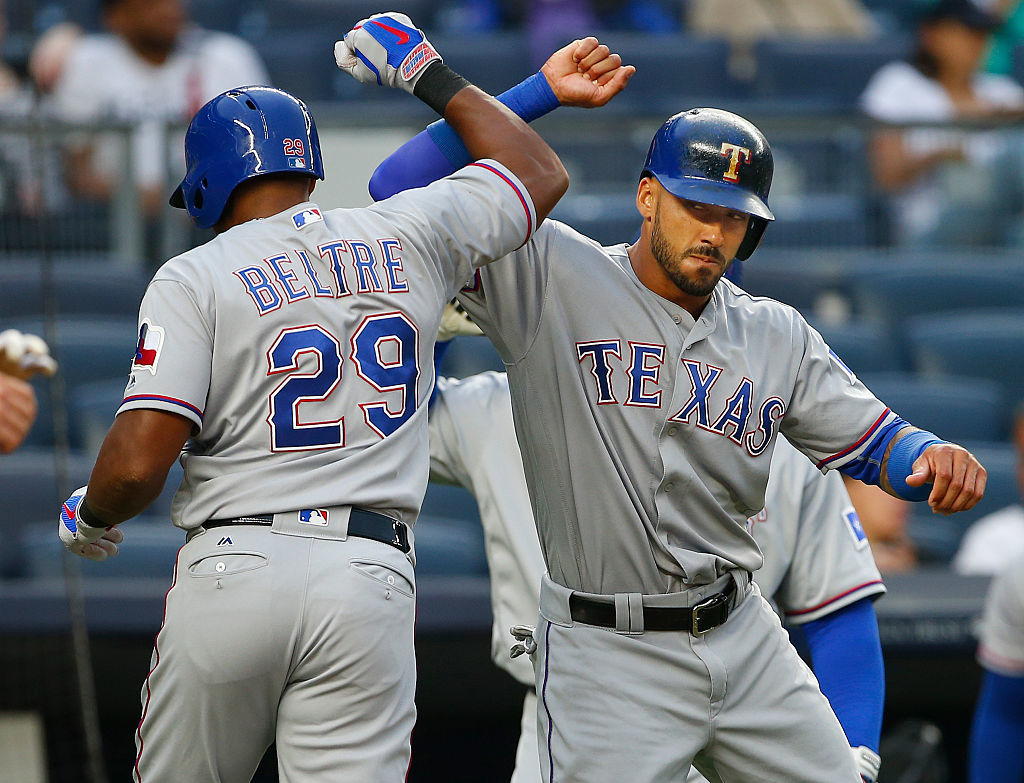 Ian Desmond experienced a few down seasons with the bat while playing for the Washington Nationals in 2014 and 2015, striking out 370 times and posting a .709 OPS. He signed a deal with the Texas Rangers last offseason and improved significantly since then, putting together a .781 OPS and cutting his strikeouts down to 159 to date. Overall, Desmond still struck out 529 over the last three seasons combined, landing him a third-place spot on this list.
2. Chris Carter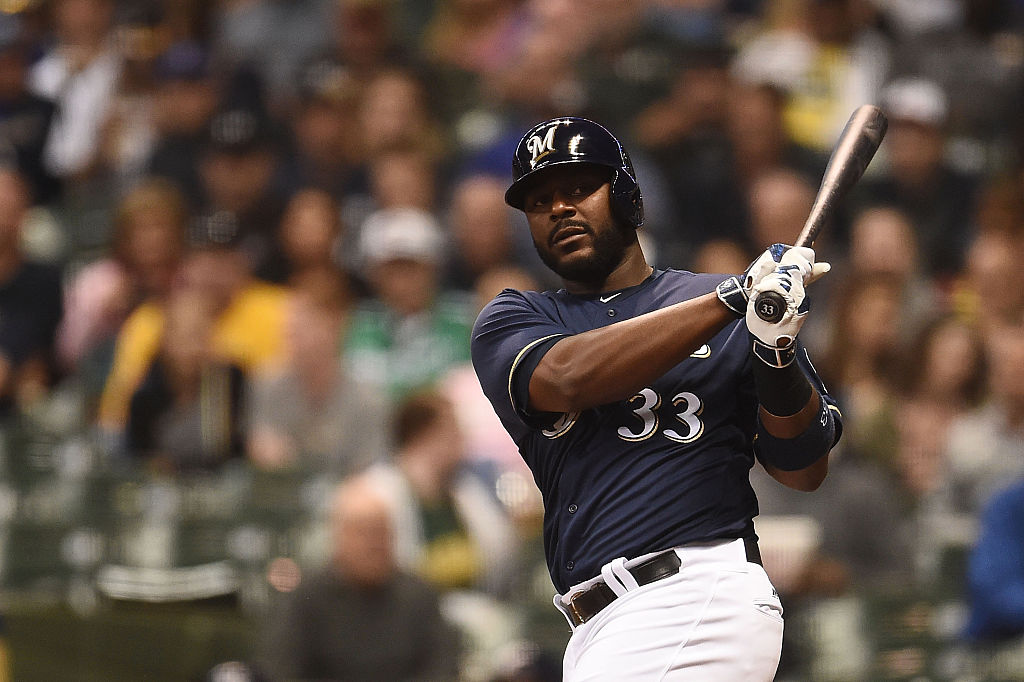 First baseman Chris Carter played with the Houston Astros during the last three seasons, before they dealt him to the Milwaukee Brewers in 2016. He swung and missed 535 times, including leading the National League so far this season with 202 punch-outs. Carter, despite the high amount of swing-and-miss in his game, is known to club a few home runs every once in a while. He's hit 39 homers so far this season (a career high), but overall he isn't that valuable due to his poor defense; he has just 2.9 WAR over the three-year period.
1. Chris Davis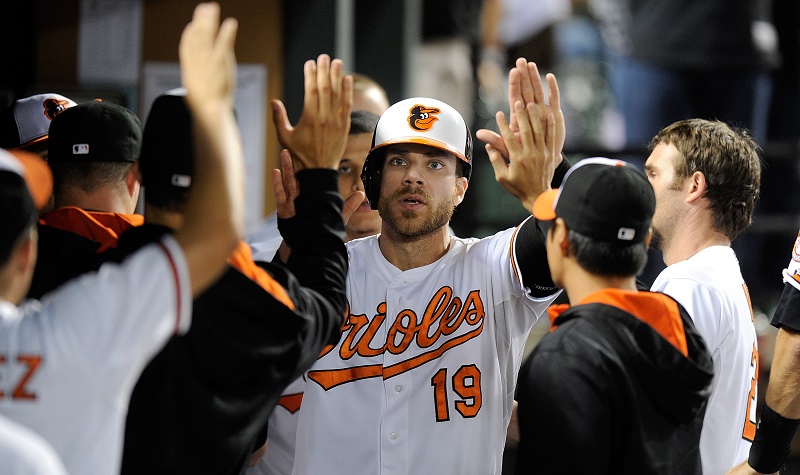 The Baltimore Orioles' Chris Davis is a well-known power hitter, who is one of those "three true outcome" kind of guys. Most of the time, he either walks, strikes out, or hits a home run. In the last three seasons, he's struck out 597 times while missing 45 games during that time. Davis still managed to post an OPS of .814, crushing 111 home runs and compiling 10 WAR. For a first baseman who strikes out a lot, he still finds a way to add a decent amount of value.
Statistics courtesy of ESPN and Baseball-Reference.