MLB: 5 Players Who Struck Out More Than 200 Times in a Season
For everyone who remembers Hall of Famer Mike Schmidt as a player who tended to whiff on a regular basis, consider this: In 1974, Schmidt led the National League in strikeouts with a whopping 138. Dave Kingman, another home-run-or-bust sort, led the Senior Circuit with Ks in 1979 with 131. In more recent years, sluggers have adopted a far more "swing from the heels" approach.
In 2016, after 89 games, Orioles first baseman Chris Davis has already struck out 126 times. For 2015, Schmidt and Kingman wouldn't have finished in the top 40 with their puny strikeout totals. Davis, who should consider changing his first name from Chris to Kris, totaled 208 whiffs for 2015, and he may be on his way to eclipsing that ignominious total this season. As one of five players who struck out more than 200 times a season, Davis would be a repeat performer had he added one more punch out in 2013 when he totaled 199 strikeouts.
Ryan Howard, who many would assume would rank as a 200-plus K guy, never fanned 200 times in a season, but did K 199 times twice. Another player who was one whiff away from the 200 mark is the Cubs' Kris Bryant, who struck out 199 times in his 2015 rookie year. Bryant did play in only 151 games last season, so 200 would have been a lock had he started off with the big club. Here are the five MLB strikeout leaders, aka the "Kings of K."
1. Chris Davis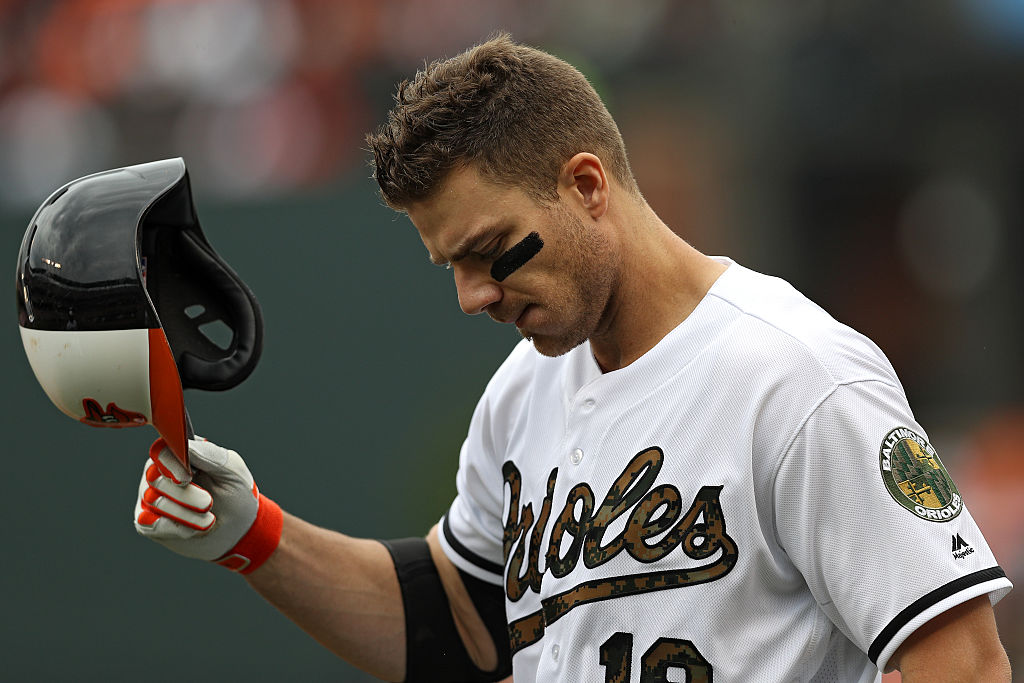 Davis first showed signs of his tendency to strike out early in his career with the Rangers. In 2009, his first full season with Texas, he stuck out 150 times. Since 2012, the year after he was traded to Baltimore, Davis has K-d more than 150 times per season. In 2014, Davis was on his way to his first 200-strikeout season when he was suspended for 25 games for his use of amphetamines.
Even if he averaged one strikeout per two games, Chris would have broken the 200 K wall that 2014 season. There's no doubt Davis would like to forget the entire year; in addition to his lofty strikeout totals, he ended the season with a pathetic .196 batting average.
2. Mark Reynolds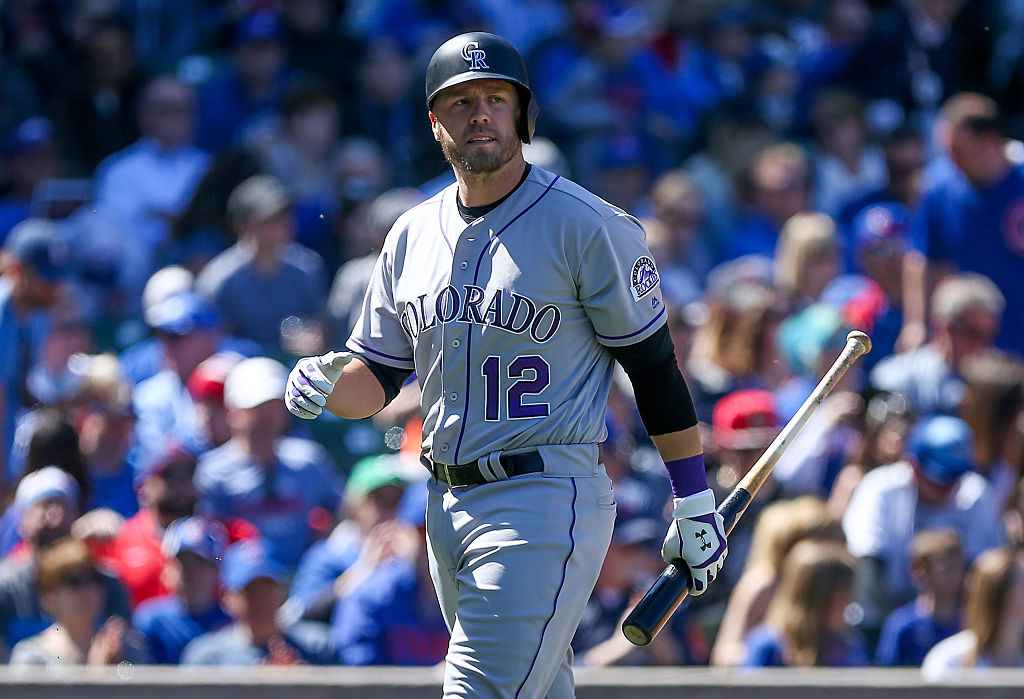 Even with his strong credential, Davis is not the all-time leader in whiffs per season, a distinction that belongs to Mark Reynolds. Reynolds, who came up as a rookie with the Arizona Diamondbacks in 2007 at the age of 23, proved to be strikeout prone from the get-go.
In his rookie year, Reynolds struck out more than once a game (129 in 111 games) but also showed some pop with 17 home runs. In his four years in Arizona, the former University of Virginia star struck out 767 times. Reynolds became a travelin' man whose bat either led to dingers or whiffs. He has played for Baltimore, Cleveland, New York Yankees, Milwaukee, St. Louis, and (currently) Colorado.
Reynolds does rule the roost in terms of 200-K seasons with three in a row (2008–10) followed by a year with the Orioles in which he fanned 196 times. In 2016, he is having an offseason K-wise; in 85 games, he has only 82 strikeouts, which amounts to 155 punch outs for a full season.
3. Adam Dunn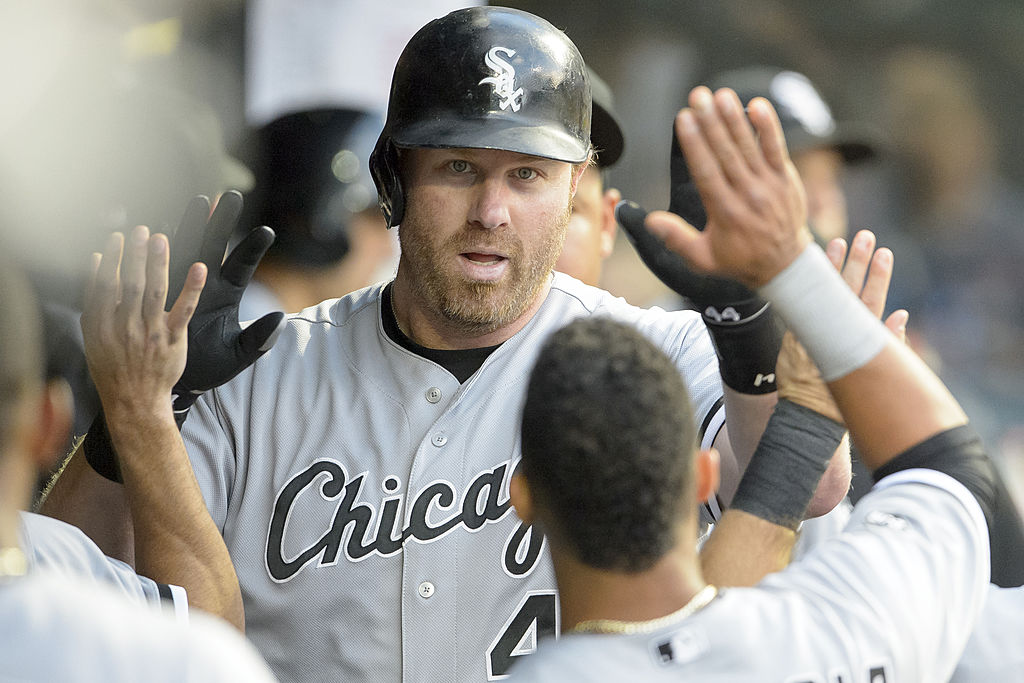 The Houston-area native is your prototype strikeout master; a big guy (6-6, 285) with a big swing. Adam Dunn's career ended in 2014, but he left behind a 200-plus strikeout season in 2012 with the Chicago White Sox. However, his 222 strikeouts was slightly offset by his 105 walks (both led the American League). With his propensity to walk, Dunn had a career OBP of .364; not too shabby for someone who struck out 2,379 times in 14 years.
Dunn played for Cincinnati, Arizona, Washington, the White Sox, and Oakland, amassing 462 big flies to go along with his K total. He topped 40 home runs per year four times and led the league in walks twice. In 2004 and 2006 — while playing for the Reds — Dunn came close to hitting the 200 K mark with 195 and 194 strikeouts respectively.
4. Chris Carter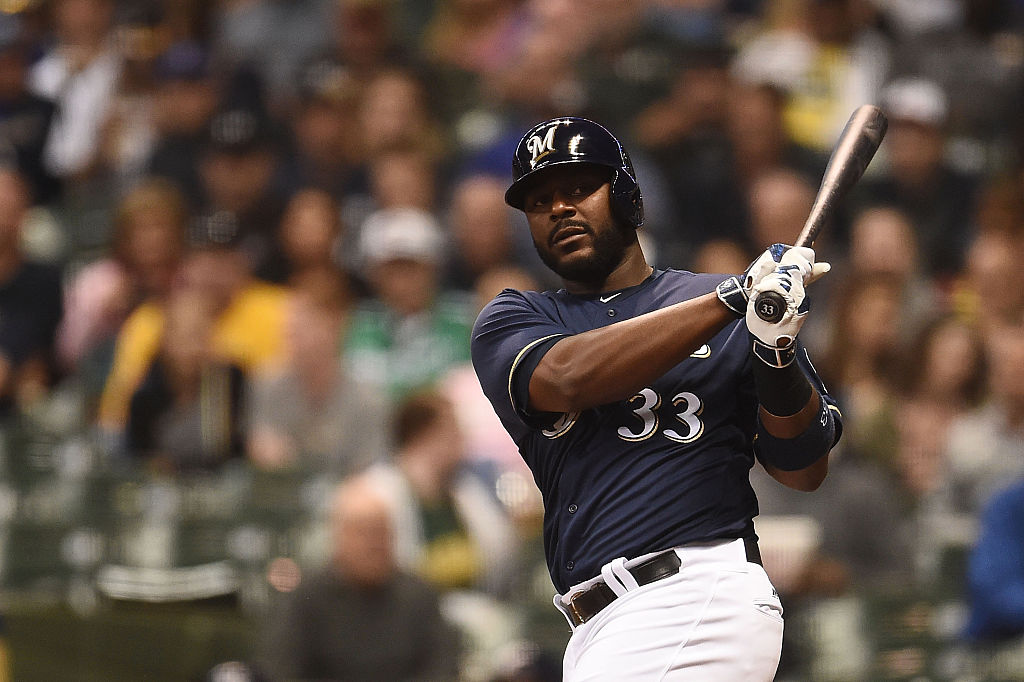 In the Dunn mold (6-foot-4, 245 pounds), Chris Carter currently holds down first base for the Brewers after playing for Houston and Oakland. In a boom-or-bust 2013, he led the American League with 212 strikeouts, but he also hit 37 home runs for the Astros. In his seven years, Carter averages 34 home runs and 207 strikeouts per season.
So far, in 2016, it looks like another 200-K season for the former 15th-round draft pick. In 89 games, he has 118 whiffs; a pace that will surpass 200 with 213 strikeouts for the season. It will likely be a Chris-off (Carter and Davis) for the 2016 K crown in the American league.
5. Drew Stubbs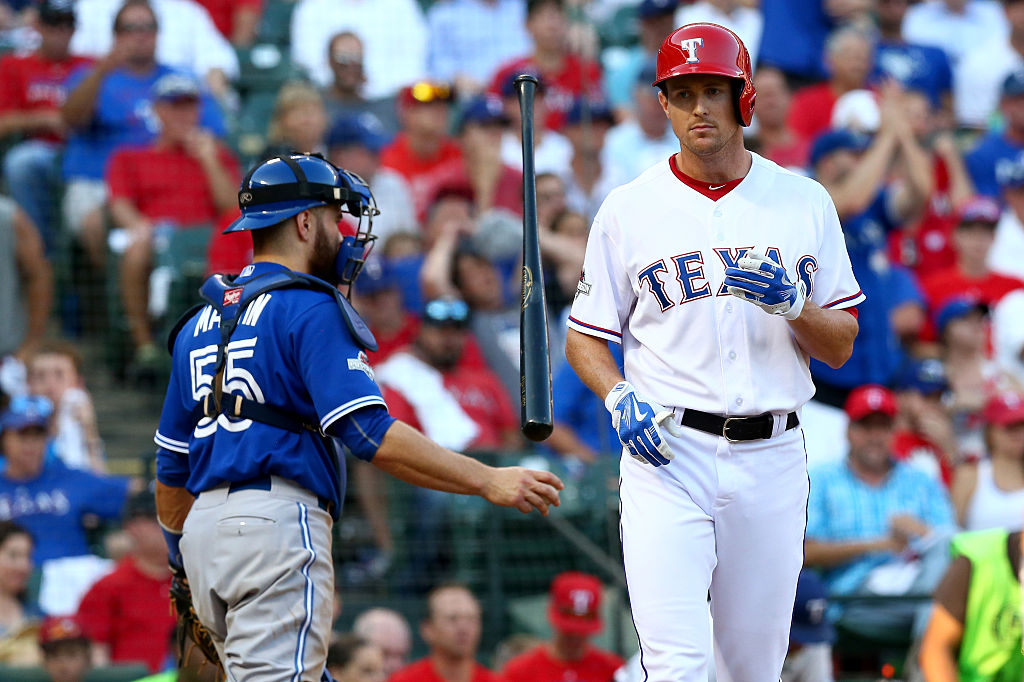 The former Cincinnati Reds first-round pick was pegged as a multiple-tool player with a solid bat, good fielding skills, and great speed. Currently yo-yoing between the Rangers and its AAA affiliate in Round Rock, Stubbs (a University of Texas product) struck out 205 times for the Reds in 2011. He did steal 40 bases that year but was thrown out 10 times (a poor 20% rate).
Stubbs went on to play for Cleveland, Colorado, Texas, Colorado, and then again for Texas in his eight-year career. During those eight years, Stubbs averaged 176 strikeouts per season. Don't feel too badly for Stubbs; in his career, he's earned over $14 million.
Statistics courtesy of ESPN and Baseball-Reference.