MLB: Players Who Should Retire in 2017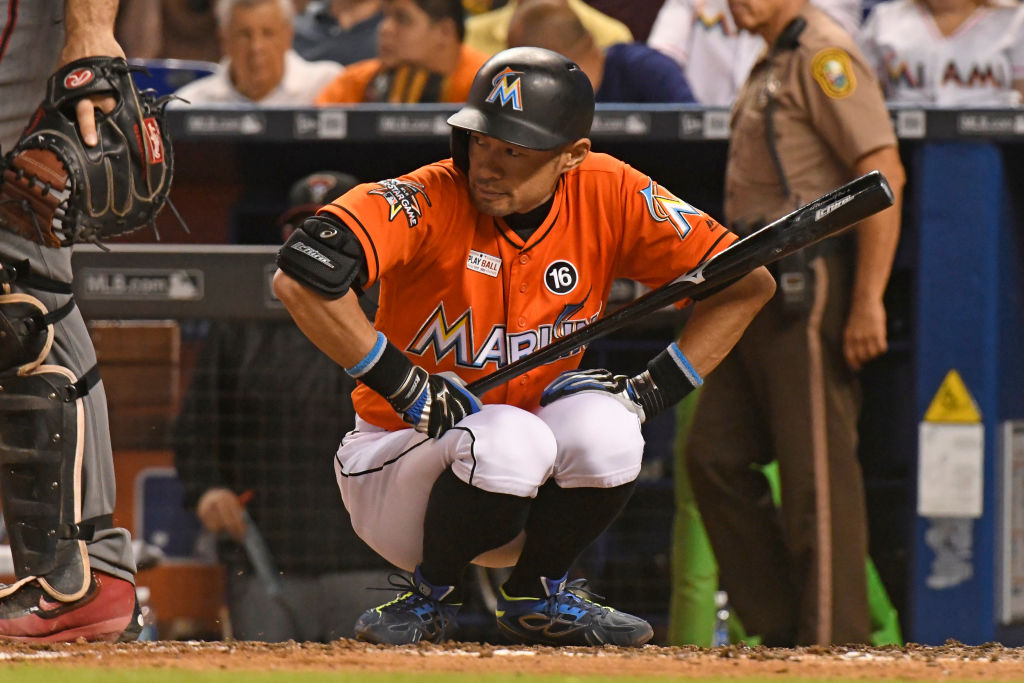 Sometimes, you gotta call it quits no matter how much you want to keep playing. Every year, Major League Baseball has more young players finding their way from the minors to the big leagues, with talent such as Aaron Judge, Trea Turner, and Ian Happ breaking through and becoming regular players. Unfortunately, for those kids to find roster spots, others must be pushed out. And we think these 10 MLB players should retire after the 2017 season.
10. Fernando Rodney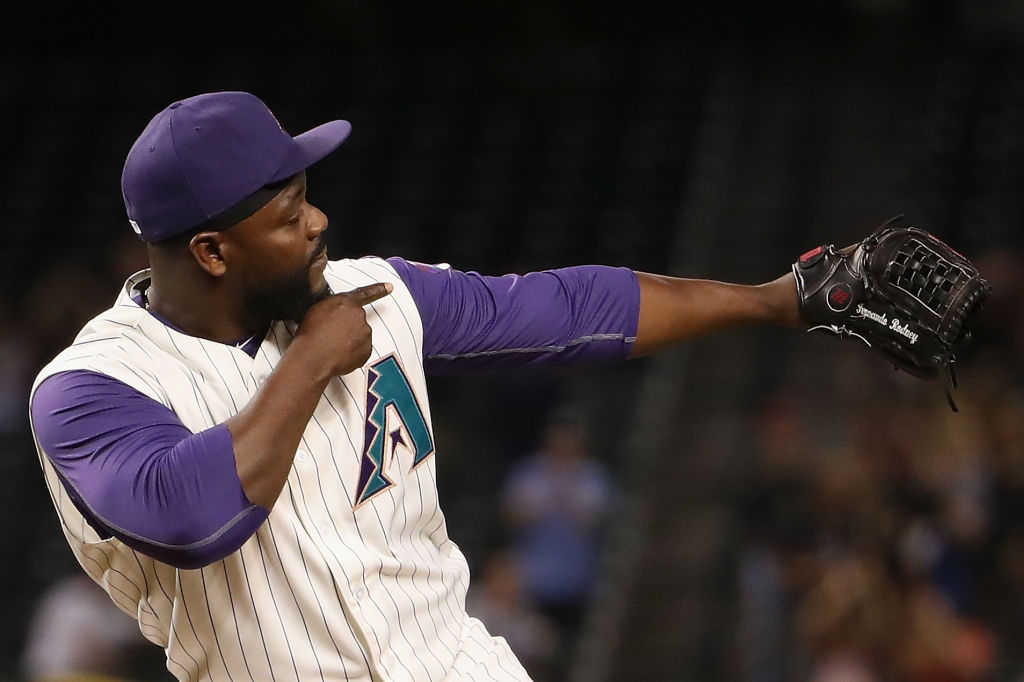 Arizona Diamondbacks closer Fernando Rodney has been around for quite a while. In fact, most people are probably surprised to learn that he originally made his major-league debut with the Detroit Tigers in 2002. Rodney has experienced an excellent career and some great seasons, such as 2012 when he posted a 0.60 ERA in 74 2/3 innings pitched. Overall in his career, he has a 3.75 ERA with 275 saves (and an 81.4% save rate).
But he's 40 years old now, and hasn't really been good since the early portion of the 2016 season with the San Diego Padres. Rodney posted a 5.89 ERA in 36 2/3 innings last season with the Miami Marlins. So far he has a 6.10 ERA in 20 2/3 innings with the D-backs. It may be time for Rodney to hang 'em up.
9. Curtis Granderson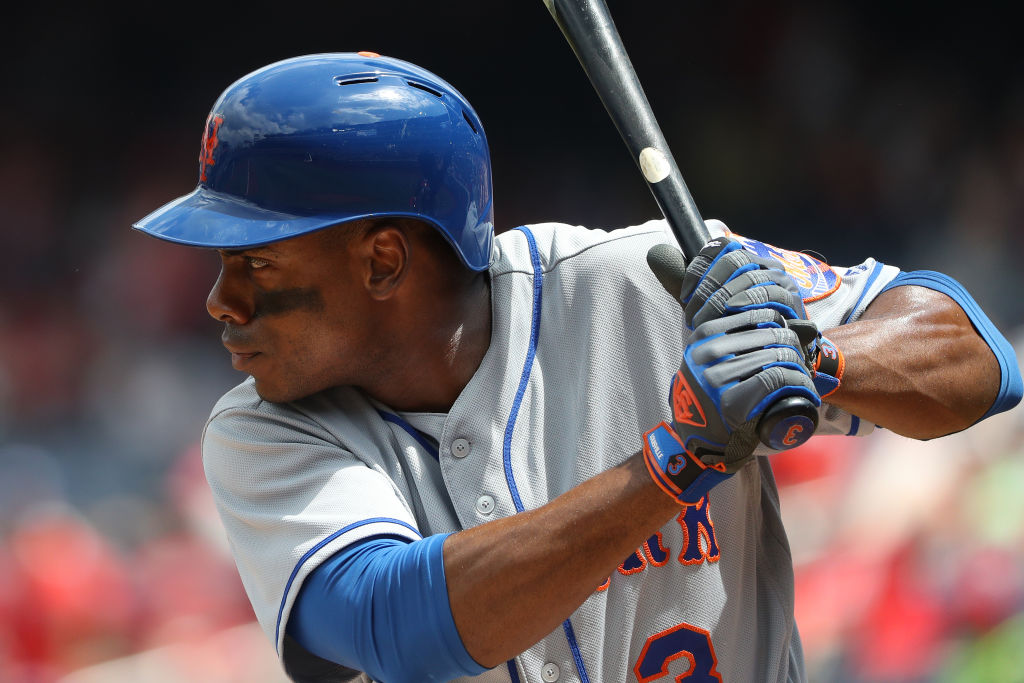 Another former Detroit Tiger who has experienced a great career is outfielder Curtis Granderson. Arriving in the big leagues back in 2004, Granderson has played for Detroit, the New York Yankees, and the New York Mets in his 14 years. During that time he's slugged 297 home runs, including two seasons during his prime with the Yankees, when he hit 40 or more.
But this season has been ugly for the declining outfielder, now 36 years old. Granderson is no longer a good defensive player, and his slash line in 2017 is .201/.280/.359. He's worth -0.2 WAR for the Mets, and he's no better than fourth-best on a team that features Yoenis Cespedes, Michael Conforto, and Jay Bruce.
8. R.A. Dickey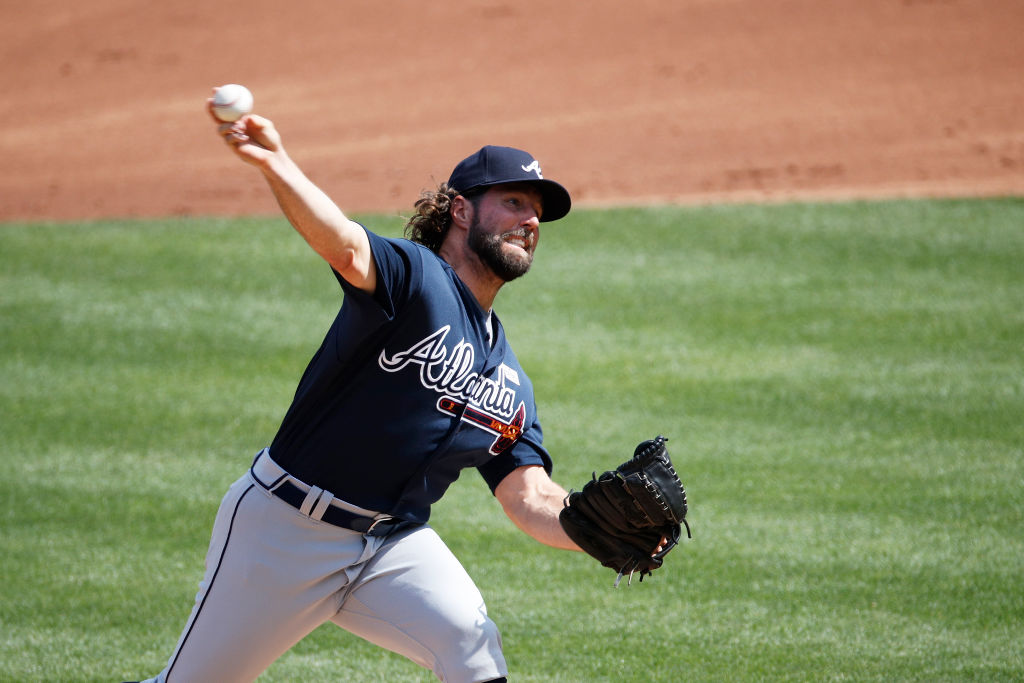 As a knuckleballer, starting pitcher R.A. Dickey has really taken off in his older years. He actually arrived on the scene with the Texas Rangers in 2001, when Dickey was already 26 years old. But he didn't start to put up solid numbers until 2010 with the New York Mets, when he had a 2.84 ERA in 174 1/3 innings. He won the Cy Young award two years later and was dealt to the Toronto Blue Jays, where he's experienced some successful — albeit relatively average — seasons.
Currently, Dickey pitches for the Atlanta Braves and has a 5.10 ERA in his 11 starts so far in 2017. He's 42 years old and has some ugly peripheral numbers, including 4.4 K/9, 4.7 BB/9, and a 6.25 FIP.
7. Jose Reyes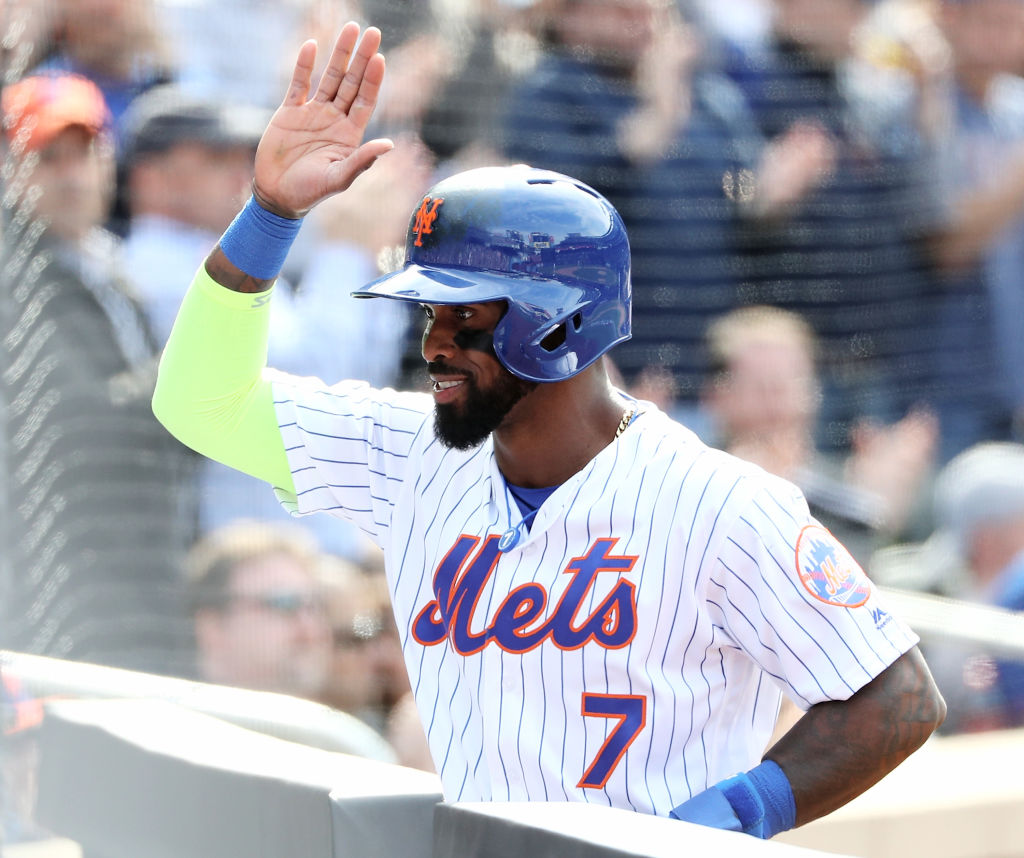 Infielder Jose Reyes was once one of the fastest players in all of baseball. Arriving at the age of 20, back in 2003, Reyes led the National League in stolen bases three times, including a career-best of 78 in 2007. Many considered him one of the most prominent leadoff men in the game. He has a solid career slash line of .286/.336/.428 with 494 stolen bases in his career.
But this season, the 34-year-old Mets third baseman/shortstop has been awful. He's no longer a burner on the basepaths (he stole nine bases last year and just six this season). Reyes isn't great defensively, despite his versatility, and the bat hasn't been there either. His slash line so far in 2017 is .190/.263/.307, and he has accumulated -0.1 WAR since the start of the 2015 season.
6. J.J. Hardy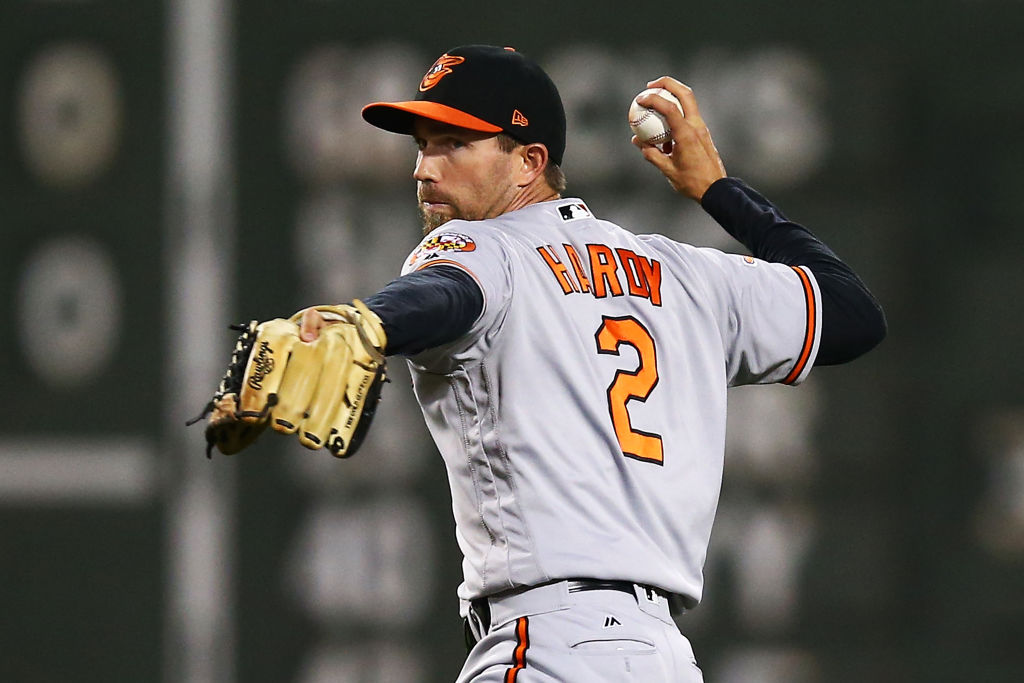 Baltimore Orioles shortstop J.J. Hardy was one of the best defensive players in the game early in his career. From 2007–13, Hardy had six seasons in which he posted three WAR or better. He's also experienced five seasons in which he hit 20 or more home runs. For his career, Hardy has a slash line of .257/.306/.409. That's not too impressive, but for a great glove guy at a premium position? You could do worse.
Unfortunately, he's done worse in recent years. Since the start of the 2015 season, Hardy has a slash line of .238/.275/.348 in 1,071 plate appearances. That's good for a 68 OPS+, or well below average for a major-league hitter. The shortstop is 34 years old in 2017 and hitting an ugly .210/.246/.301.
5. Bronson Arroyo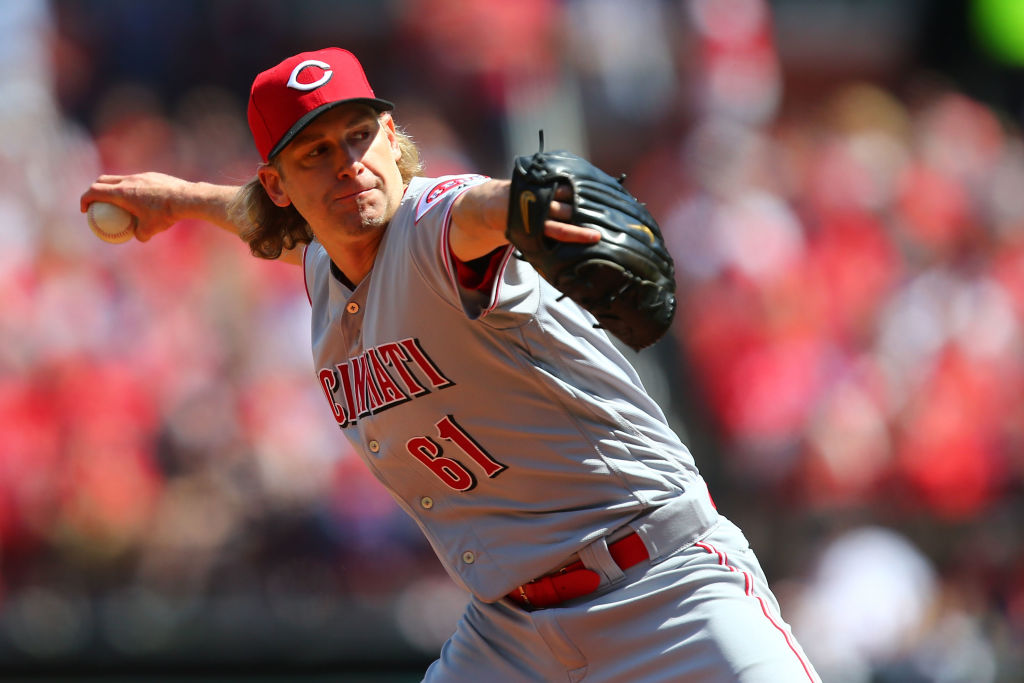 Many think Cincinnati Reds starter Bronson Arroyo has been retired for years. But he's actually still pitching. After seeing his 2014 season end after just 14 starts with the Arizona Diamondbacks, Arroyo had Tommy John surgery on his pitching elbow and dug into his rehab. After sitting out the 2015 and 2016 seasons, he's back in the big leagues again — now with the Reds.
So far, he is not good. In 11 starts, Arroyo has allowed 19 home runs (worst in the National League) with a 6.24 ERA in 57 2/3 innings. He's 40 years old, so it might be time to officially retire and move on.
4. Bartolo Colon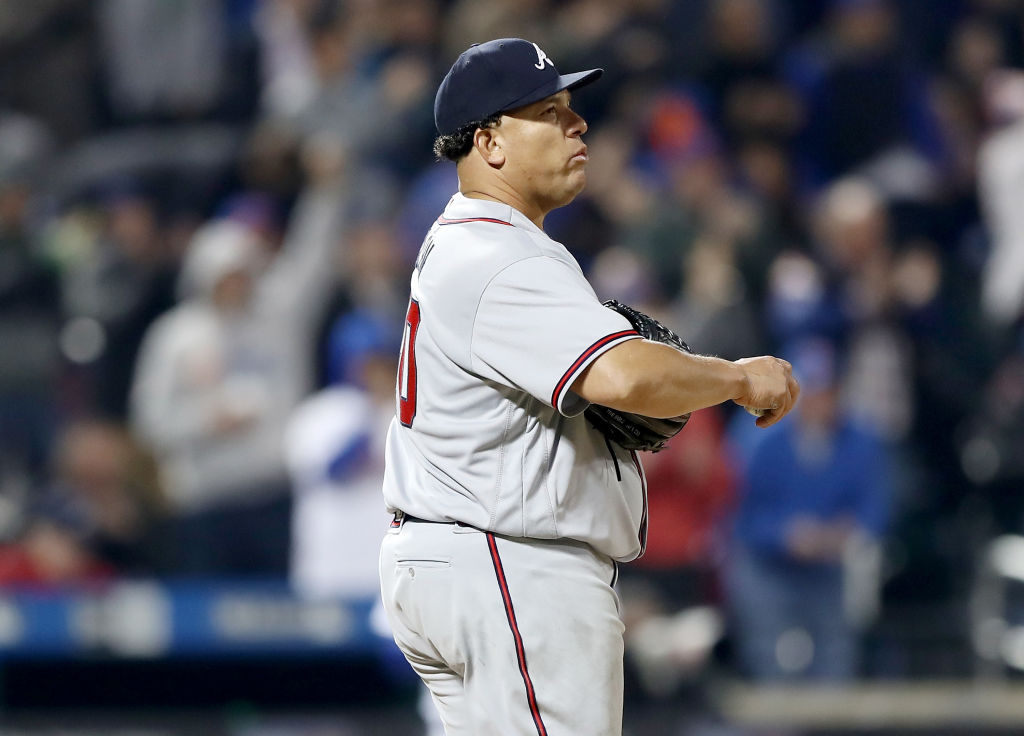 Right-hander Bartolo Colon is everyone's favorite starter, but the unfortunate truth is that the 44-year-old needs to start thinking about retirement. He was good throughout the last couple seasons with the New York Mets; he had a career resurgence of sorts with a 3.90 ERA in 588 2/3 innings since turning 41 years old. That's extra impressive when you consider that all signs pointed to his career being over at 37, when he sat out the 2010 season.
But with the Atlanta Braves this season, Colon has been terrible. In 12 starts and 59 innings, he's allowed 84 hits and 51 earned runs for a 7.78 ERA. The Braves placed Colon on the disabled list with an "oblique strain," or more likely because of a bloated ERA. It's time for the big man to walk away.
3. John Lackey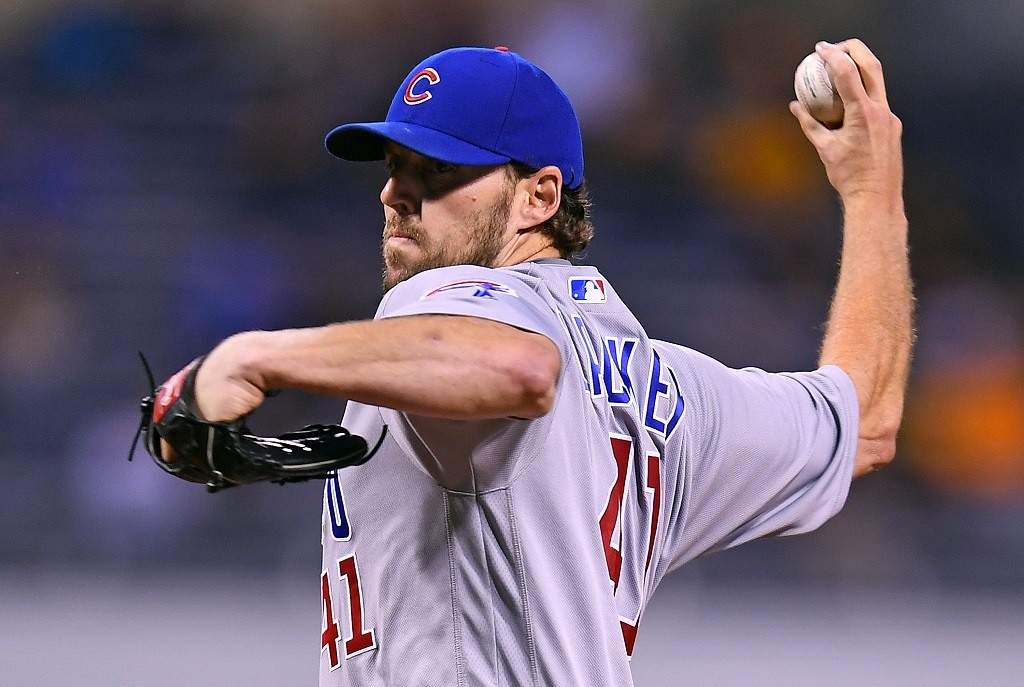 Chicago Cubs right-hander John Lackey has had many stellar moments in his career. He won Game 7 of the World Series as a rookie with the Los Angeles Angels; clinched Game 6 of the 2013 World Series for the Boston Red Sox; and helped lead the Cubs to their first championship in 108 years. Lackey has a career 3.90 ERA in 15 seasons with the Angels, Red Sox, Cubs, and St. Louis Cardinals.
But he's 38 years old, and his contract in Chicago is coming to an end. He's made plenty of money throughout his career, so Lackey should be able to walk away with his dignity intact. This season, he has a 4.90 ERA and has allowed 14 home runs in his 11 starts for the Cubs.
2. Ichiro Suzuki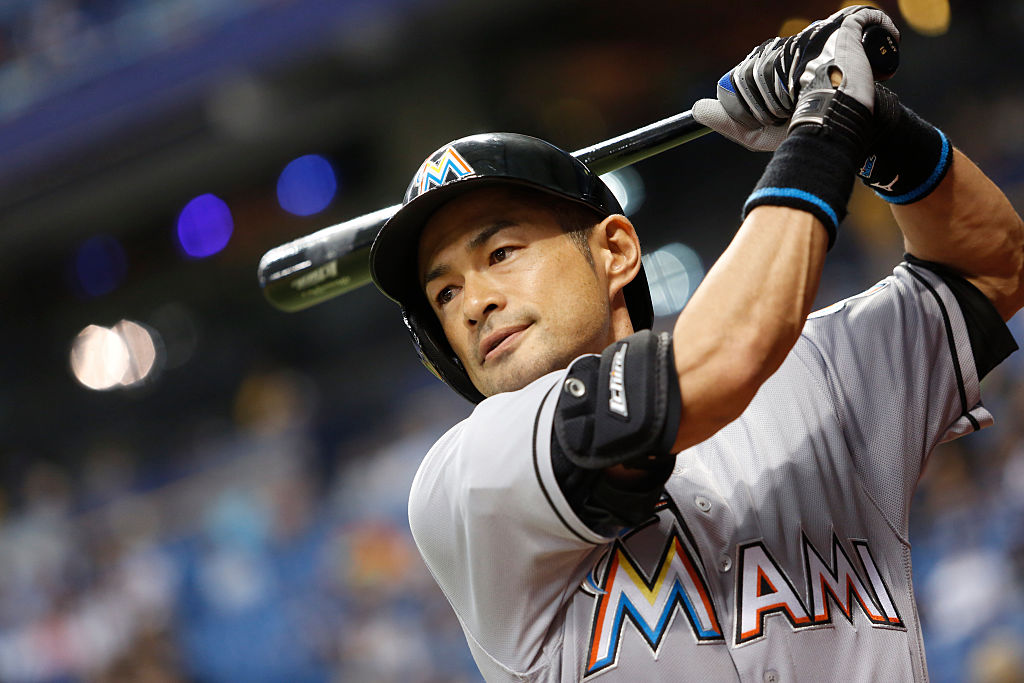 It may come as a surprise, but Ichiro Suzuki is still playing in Major League Baseball. Still kicking at 43 years old, the outfielder is in his third season with the Miami Marlins. Ichiro has had a stellar, Hall of Fame-worthy career. He holds a career batting average of .312, 508 stolen bases, and 3,043 hits — despite the fact that he didn't leave Japan until he was already 27 years old. Ichiro also has 10 Gold Gloves and both an MVP and Rookie of the Year award.
For the Marlins in 2017, Ichiro looks his age. He has a .181 batting average in 48 games, with two doubles, one home run, and zero stolen bases. He's no longer a great defensive outfielder, and it's hard for him to get out there regularly because of the stacked Marlins outfield. It's time to retire and start preparing his Hall of Fame speech.
1. Alex Gordon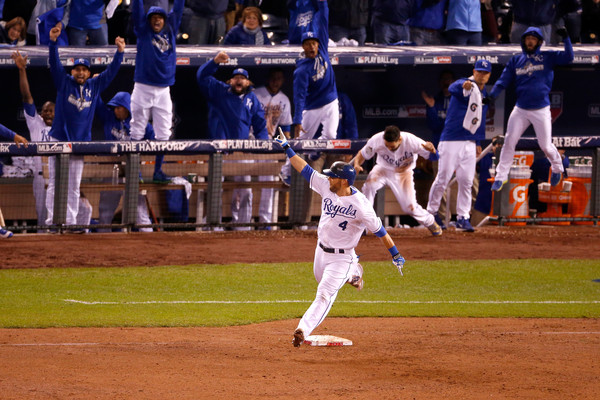 Kansas City Royals outfielder Alex Gordon is already 33 years old, which most people probably don't know. Gordon was drafted and developed by the Royals, coming up to the big leagues as a rookie back in 2007. During his prime (2011–15), Gordon hit .281/.359/.450, won four Gold Gloves, and led the Royals to back-to-back World Series appearances — winning it all in 2015. But things took a turn for the worse over the last two seasons.
Over his last 709 plate appearances, Gordon has an ugly slash line of .208/.306/.337. That's well below the major-league average, and it's only getting worse. So far in 2017, his line is .177/.291/.229 with zero home runs in 203 plate appearances. Most players show a steady decline as this age, but in Gordon's case he may being declining to an early retirement.
Statistics courtesy of ESPN and Baseball-Reference.