10 MLB Players Who Are Too Good to Be True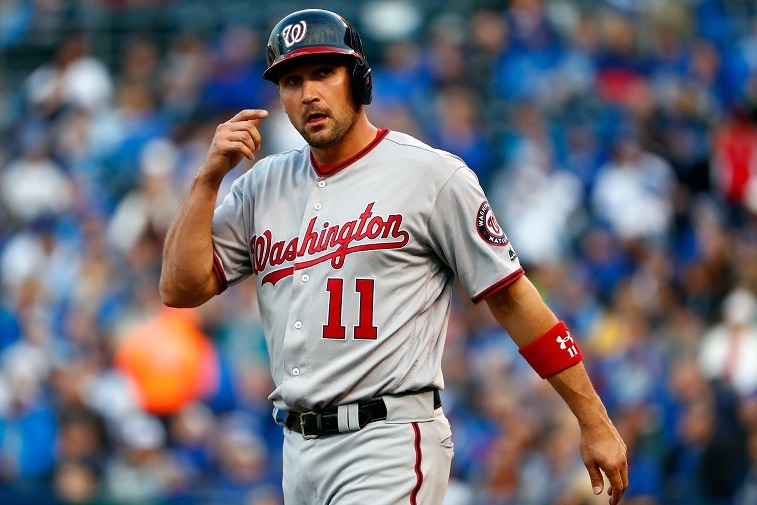 With two months of the baseball season having come and gone, we weeded out a few of the hot starts that were completely unsustainable. MLB players who are still putting up big numbers appear to be here to stay — or at the very least, they haven't let us down yet. But we still see a handful who we simply just can't believe in yet, whether it's because of some outlying peripheral numbers that undermine their success or a track record that suggests it won't be sustainable. Here are 10 MLB players we aren't buying yet in 2017.
10. Mark Reynolds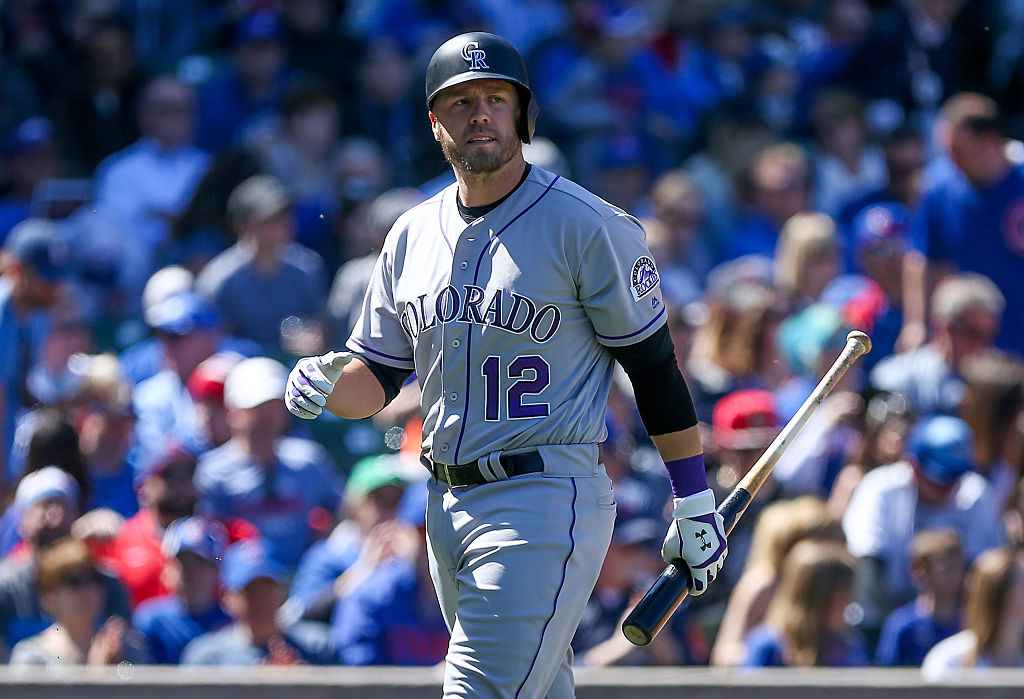 At the age of 33, first baseman Mark Reynolds is having a renaissance with the Colorado Rockies. Through his first 44 games of the season, Reynolds has 12 home runs and is hitting .319/.396/.575 with 1.0 WAR. He's been a big part of the Rockies' early great start, leading the NL West over the heavily favored Los Angeles Dodgers. In fact, Reynolds was supposed to be a part-time player for Colorado, but a spring training injury to Ian Desmond opened up a regular spot in the lineup.
But Reynolds has played beyond his prime years and has a track record of being quite a bit less than the player we've seen so far in 2017. From 2013–16, a span of time that saw him play for the Rockies, St. Louis Cardinals, Milwaukee Brewers, New York Yankees, and Cleveland Indians, he has a slash line of .232/.316/.409. It's hard to see his torrid streak continuing.
9. Zack Cozart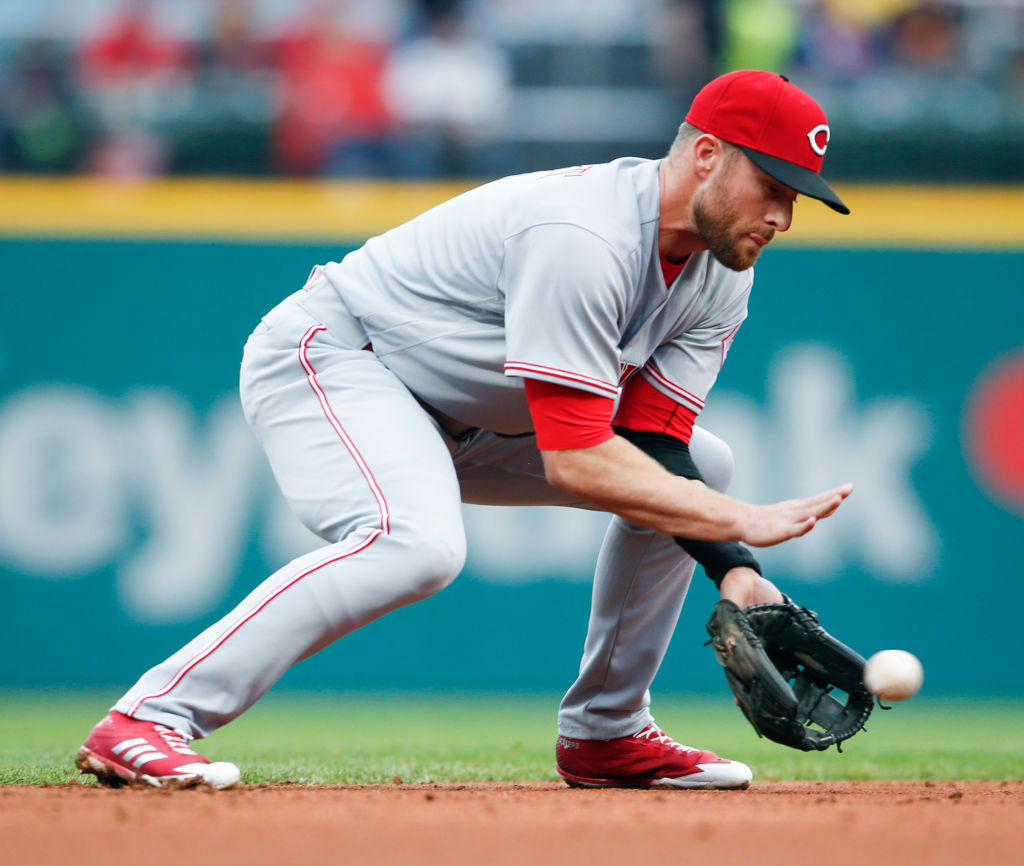 Cincinnati Reds shortstop Zack Cozart is off to a tremendous start to the 2017 season, batting .340/.420/.563 with four home runs in 169 plate appearances. The 31-year-old is in his final year before free agency, making him an attractive trade piece for a Reds team that is rebuilding and has younger players waiting in the wings.
But if they're going to deal him, it should be soon. He has a career .692 OPS in seven seasons, compared with his .983 OPS so far this season. Not only that, but we've seen this movie before with Cozart. Through his first 102 plate appearances last season, he had a slash line of .340/.343/.567 with an OPS of .910. However, from that point through the end of the regular season it was just .229/.299/.387 with a .686 OPS.
8. Aaron Hicks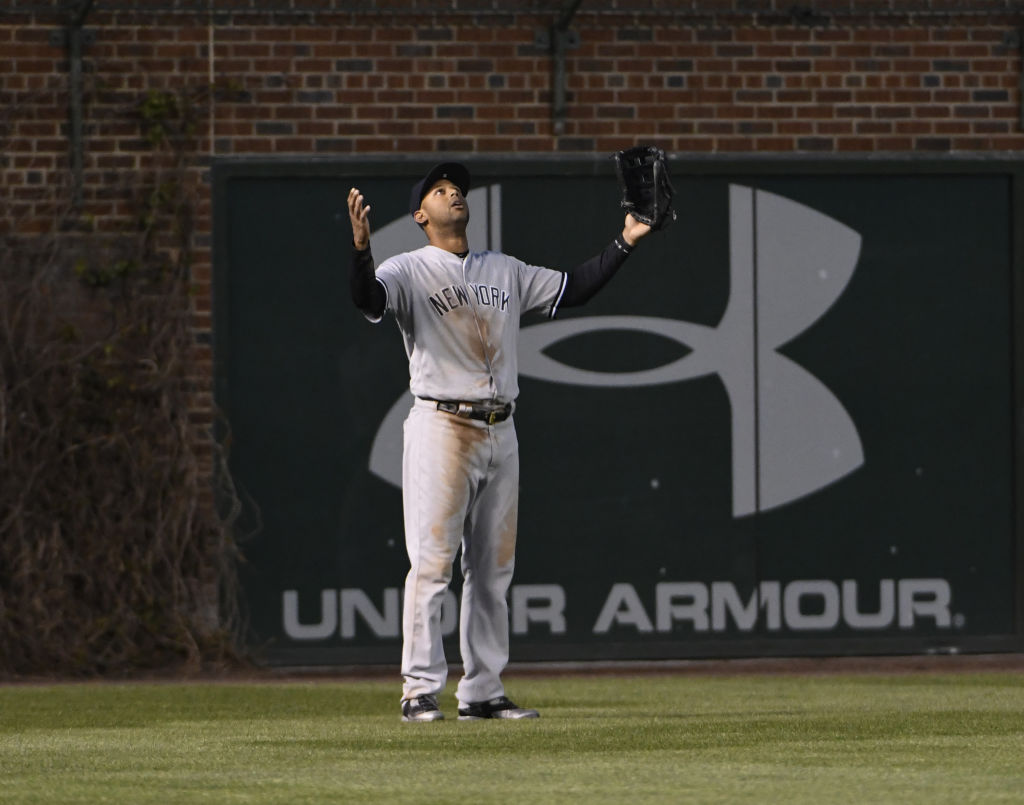 New York Yankees outfielder Aaron Hicks has been a part of the surprising start for New York, a team sitting in first place in the AL East as of mid-May. Aaron Judge might be taking the world by storm, but Hicks has done damage as well. Through 130 plate appearances, the 27-year-old has eight home runs — three short of his career-high — with a slash line of .296/.426/.573.
But this isn't Hicks' first go-round in the major leagues. In 1,146 plate appearances heading into the 2017 season, he had a slash line of .223/.299/.346 with 28 home runs. There's a pretty good chance that what he's done so far this season won't continue.
7. Wade Miley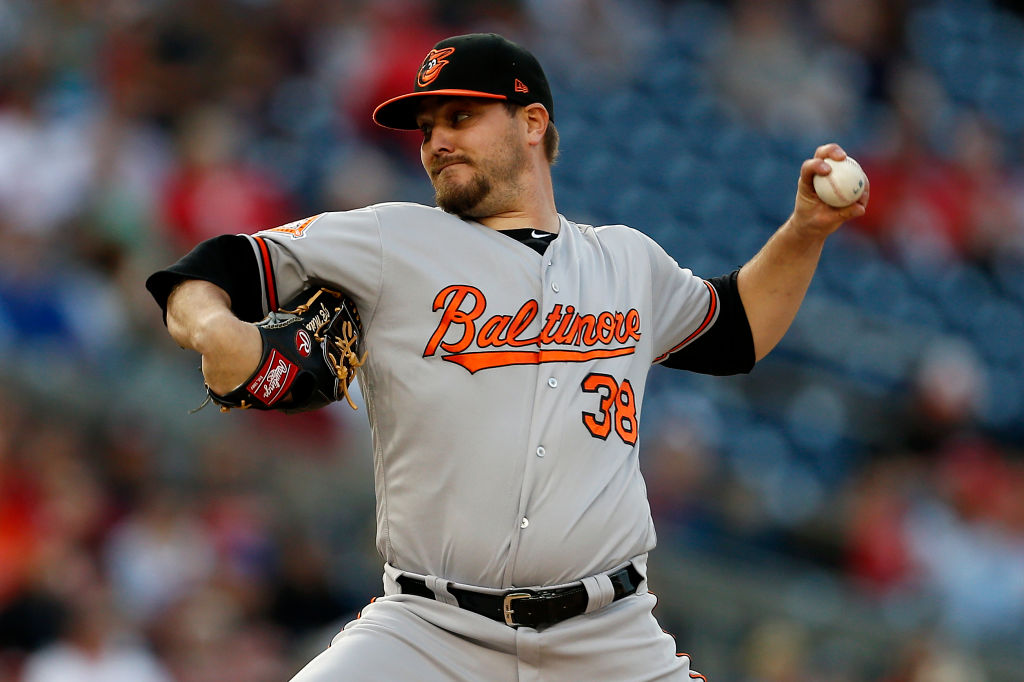 In nine starts for the Baltimore Orioles this year, left-handed pitcher Wade Miley has a 2.53 ERA and 9.1 K/9, despite 5.2 BB/9 and a FIP of 4.41. If you can ignore the bad peripheral numbers as a reason for Miley to regress from his phenomenal early ERA, consider that the 30-year-old has a 4.68 ERA and 4.06 FIP over the last three seasons in the big-leagues.
That includes 11 starts with this same Orioles team after a trade from the Seattle Mariners last season, in which he had a 6.17 ERA in 54 innings pitched. There's a decent chance that Miley ends up having a nice year when 2017 is all said and done, but regression is right around the corner.
6. Ervin Santana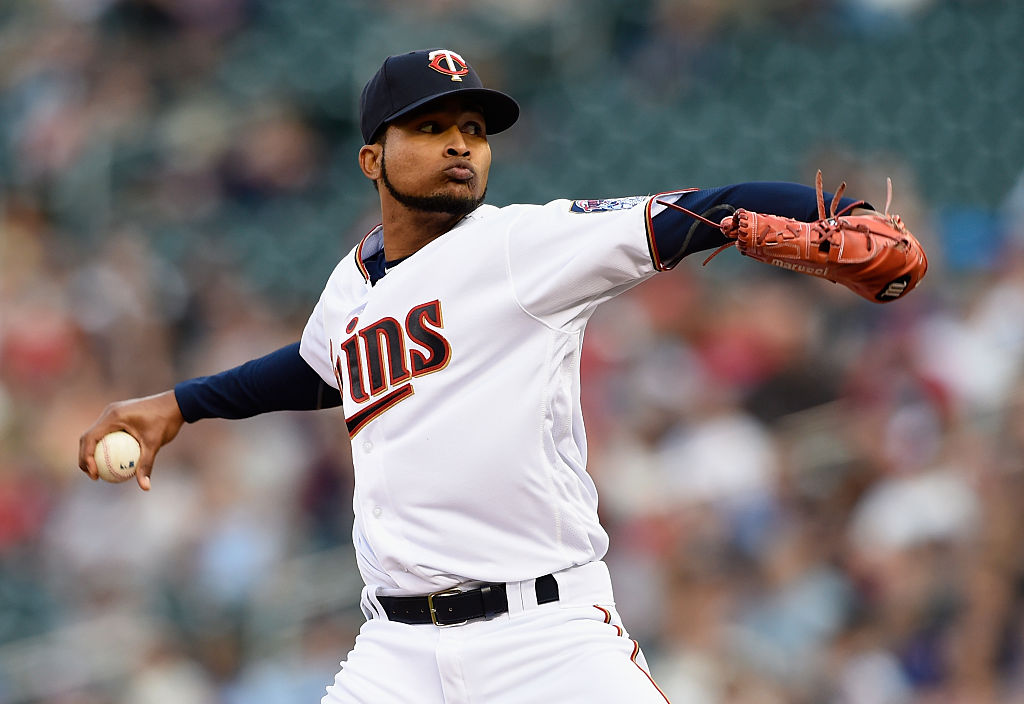 Through 70 innings pitched this season, Minnesota Twins starter Ervin Santana has a 4.11 FIP, 6.4 K/9, and 3.5 BB/9. Those kind of peripheral numbers suggest that a guy like Santana, who is 34 years old and owns a 4.02 ERA for his career, is having a pretty mediocre season. But on the contrary, Santana owns a 1.80 ERA — the best in the American League — thanks to having only allowed 31 hits in total.
If Santana wasn't walking so many batters with so few strikeouts, not to mention his lengthy history as a middle-of-the-rotation guy, it might be easier to swallow him continuing this dominance. But there's no chance he's able to limit batters from getting hits while keeping runs from scoring at this kind of rate.
5. Logan Morrison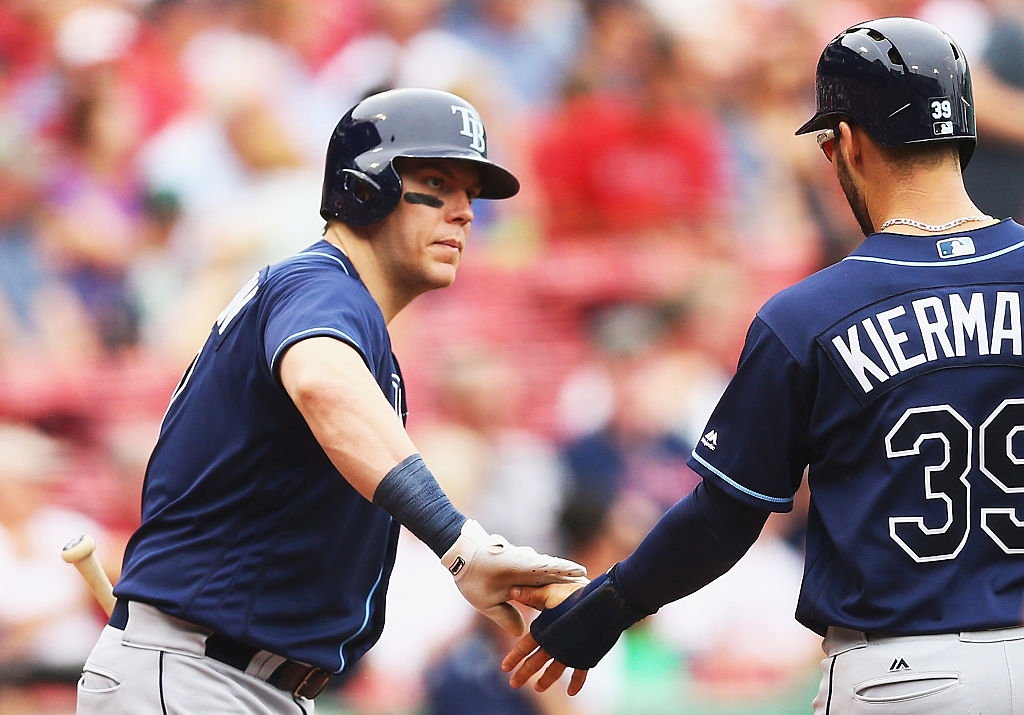 First baseman Logan Morrison is having a career-year with the Tampa Bay Rays this season. While most of his numbers are great overall, the big difference has come in the power department. Morrison has clubbed 12 home runs with a slugging percentage of .543 and an OPS of .888 in 177 plate appearances. For a comparison, the 29-year-old hit 14 home runs in 398 plate appearances last season with an OPS of .733.
That's not all. His career numbers are less than impressive in the power category, with Morrison slugging just .423 in his career with a .750 OPS. There's no reason he couldn't have a nice season; and in fact he's had a few good years in his seven previous years in the big leagues. But to the extent that he's hitting the ball in 2017? It's not going to continue.
4. Leury Garcia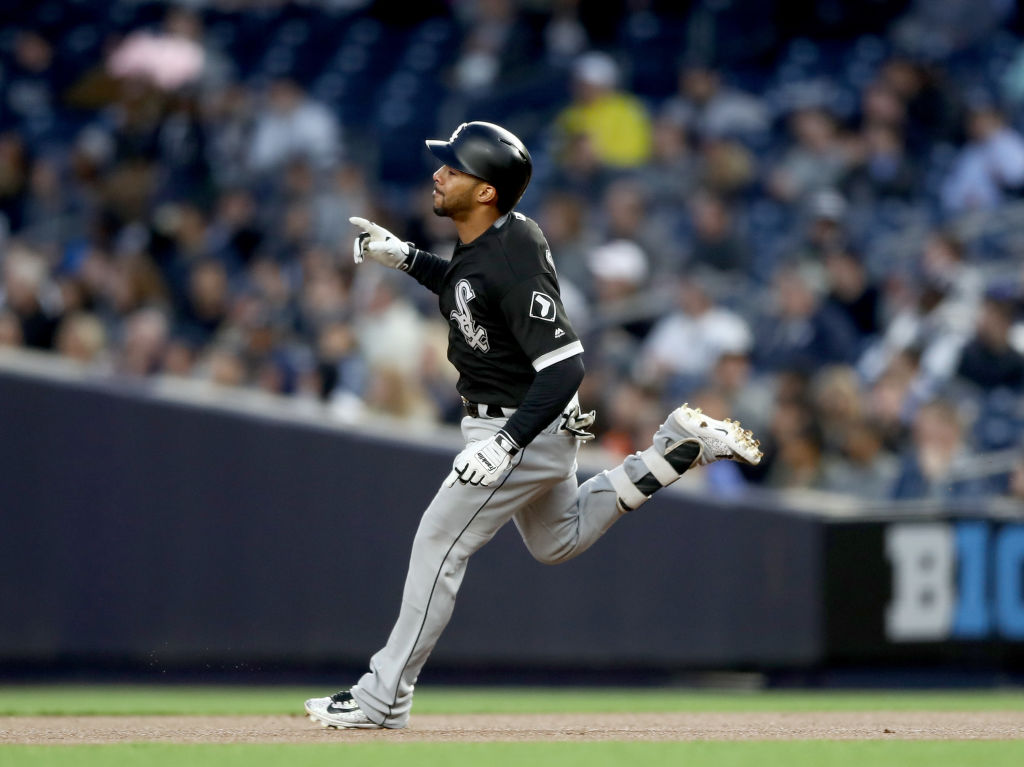 Chicago White Sox outfielder Leury Garcia finally got a chance to play on a regular basis in 2017, thanks in large part to the rebuild happening on the south side of Chicago. Through 142 plate appearances this season, the 26-year-old has a slash line of .295/.343/.488 with six home runs, which is quite a feat for a guy who had just two home runs in his first four years in the big leagues with the Sox and Texas Rangers.
From 2013–16, Garcia had 308 plate appearances with two homers and a slash line of .188/.225/.237. It's not like this was something budding inside of him, waiting for a breakout season. In eight years in the minor leagues, Garcia had a slash line of .273/.321/.363 with 22 homers in 2,731 plate appearances.
3. Jed Lowrie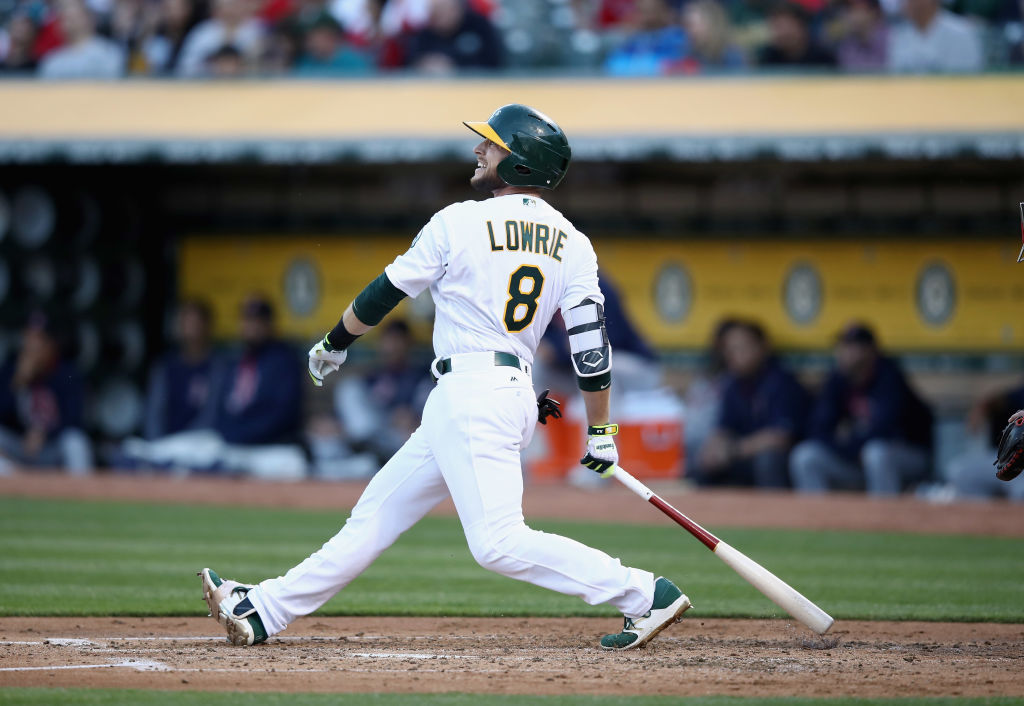 After coming up with the Boston Red Sox, infielder Jed Lowrie played one season for the Houston Astros, two years for the Oakland A's, another season for the Astros again, and then a third and now-fourth season with the A's. It's been a weird, round-about way through the big leagues for Lowrie, who has a career slash line of .260/.329/.405 in 10 seasons. But he's been on fire to start the 2017 season, hitting .300/.368/.488 with six home runs in 190 plate appearances.
This runs specifically against the grain, considering how mediocre Lowrie has been in recent years. The 33-year-old has a .671 OPS from 2014–16, creating serious doubt about whether or not he can continue his torrid pace.
2. Aaron Altherr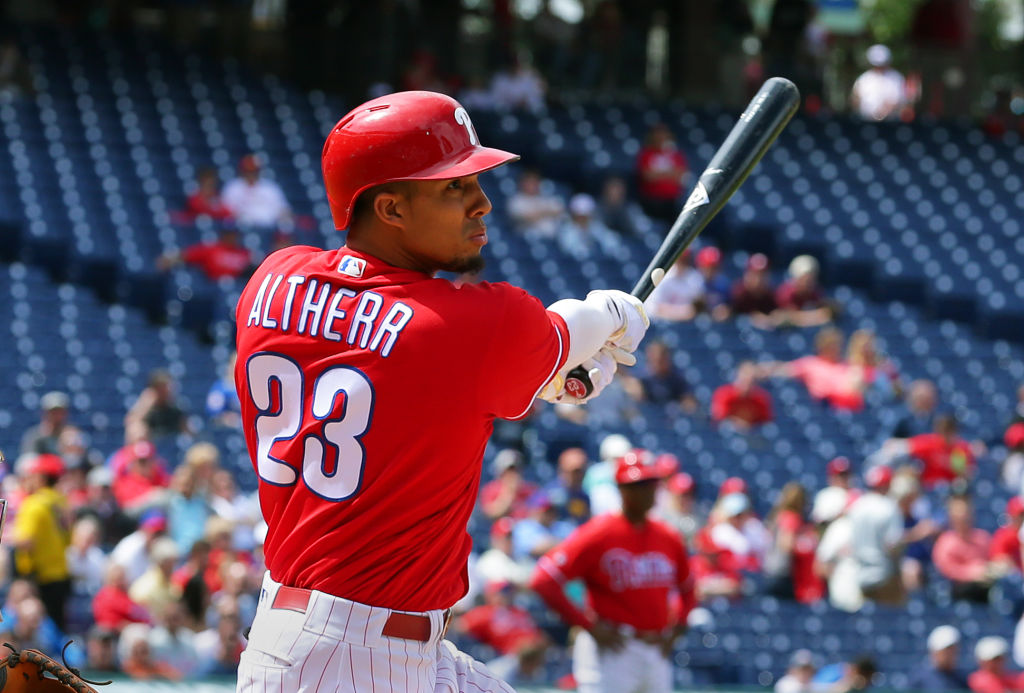 Outfielder Aaron Altherr has been a massive presence in the lineup for the Philadelphia Phillies this season, hitting .305/.393/.602 with eight home runs in 135 plate appearances. But is this really who Altherr is? In 393 plate appearances in the big-leagues prior to this season, the 26-year-old had a slash line of .212/.311/.365 with nine home runs — drastically less impressive.
But there's always a chance, with a younger player, that he could finally break out. A quick glance at Altherr's minor-league numbers does little to suggest this has been a possibility. In eight seasons in the minors, he hit .263/.325/.414 with 27 home runs in 2,839 plate appearances. Even ignoring the slash numbers, his minor-league pace of about one home run per 100 plate appearances doesn't exactly mesh with his power so far in 2017.
1. Ryan Zimmerman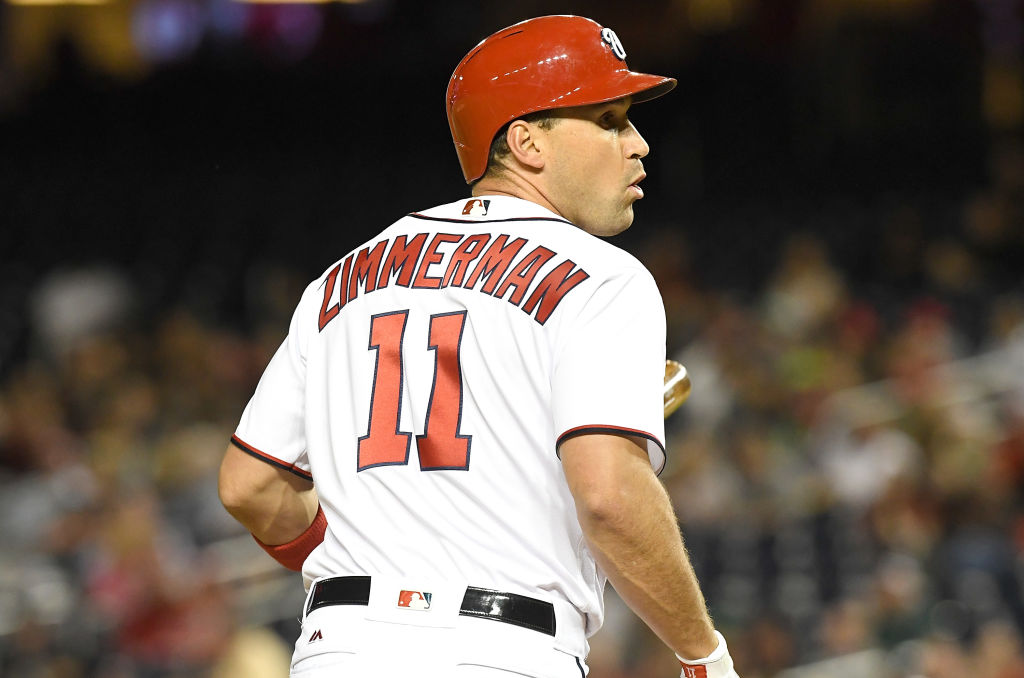 Washington Nationals first baseman Ryan Zimmerman shocked the world in the first two months of the season, and not just because everyone learned that he's still playing in the major leagues. Zimmerman got off to a stunning start, hitting .371/.410/.717 with 13 home runs through 173 plate appearances. He's 32 years old and his best seasons appeared to be well behind him, with a combined OPS of .720 over the last three years for the Nats.
Not only does his age and history suggest that the early success won't be long-lived, Zimmerman already appears to have come back down to earth. Since May 8, he has hit .235/.273/.314 with zero home runs in 55 plate appearances.
Statistics courtesy of ESPN and Baseball-Reference.