10 MLB Players Who Don't Belong in the Big Leagues Anymore
We're into the 2017 regular season, and already plenty of MLB players have proved they can't cut it in the big leagues anymore. Whether a player is ravaged by injuries, on the comeback trail, or simply just doesn't have the skills anymore, they hold jobs that younger, better baseball players from the minor leagues should probably take. For these older veterans, maybe it's time to retire.
We took a look around baseball at the early numbers, taking into account trends from the last few years, and came up with 10 players who no longer deserve to be playing in the big leagues.
10. Derek Norris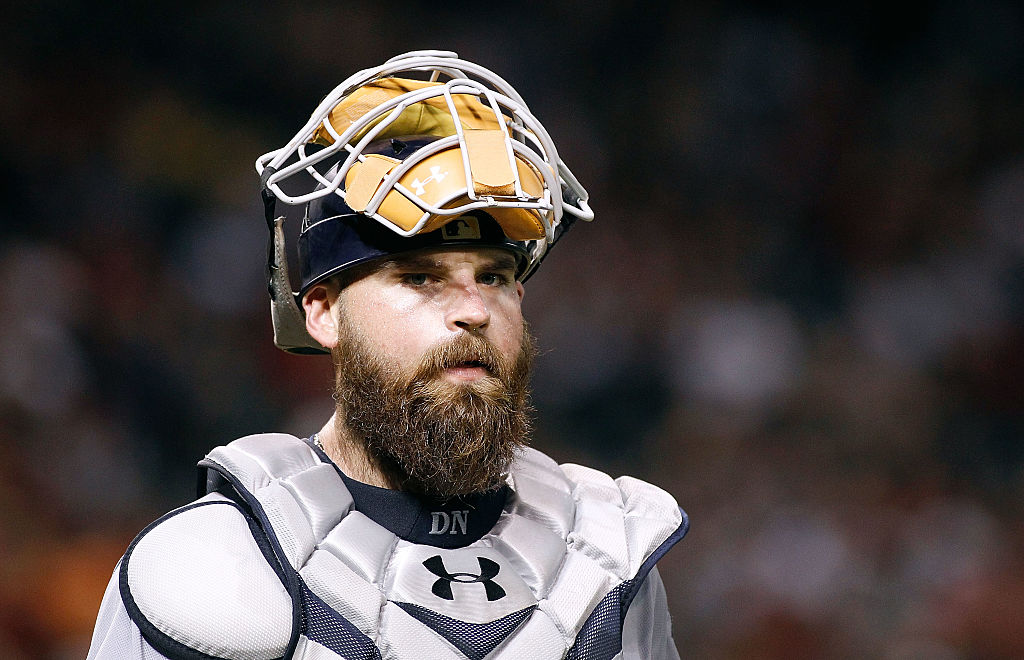 Catcher Derek Norris broke into the big leagues back in 2012 with the Oakland Athletics, and seemed like an overnight success. He took over the regular starting job with the A's in 2014 and ended up making his first all-star team, hitting 10 home runs in 442 plate appearances with an OPS of .763. Considering that Norris was only 25 years old at the time, that was pretty impressive. But things went downhill quickly.
After the San Diego Padres traded Norris in 2015, his numbers began to taper off. In 125 games played last season, Norris hit just .186/.255/.328 with 14 home runs, posting a barely-above-replacement-level WAR of 0.2. Now 28 years old and with the Tampa Bay Rays, things aren't looking any better. Norris has played in 15 games so far with 59 plate appearances, but an ugly slash line of .164/.203/.182 with -0.5 WAR already. To be clear, there are pitchers who are better hitters than Norris.
Next: This outfielder was a real threat at the plate, but no more. 
9. Ben Revere
There was a time when outfielder Ben Revere was a real threat at the plate. Despite lacking any reasonable amount of power and really not having a stellar walk rate, Revere would slap a whole lot of singles and find himself hitting at or around .300 each year. He has good speed, which often led to stolen bases – he's stolen 30 or more bases four times since 2011. But something weird happened at the start of the 2016 season: Revere stopped hitting.
Then with the Washington Nationals, Revere finished the year with 103 games played and a slash line of .217/.260/.300. He had just 18 total extra-base hits in 375 plate appearances and stole just 14 bases. It was impressively one of the worst offensive performances in recent memory. He's playing for the Los Angeles Angels these days, and despite having a part-time role, he's still not hitting. In the early part of the 2017 season, Revere has a .413 OPS in 32 plate appearances.
Next: How can this shortstop be so bad? 
8. Erick Aybar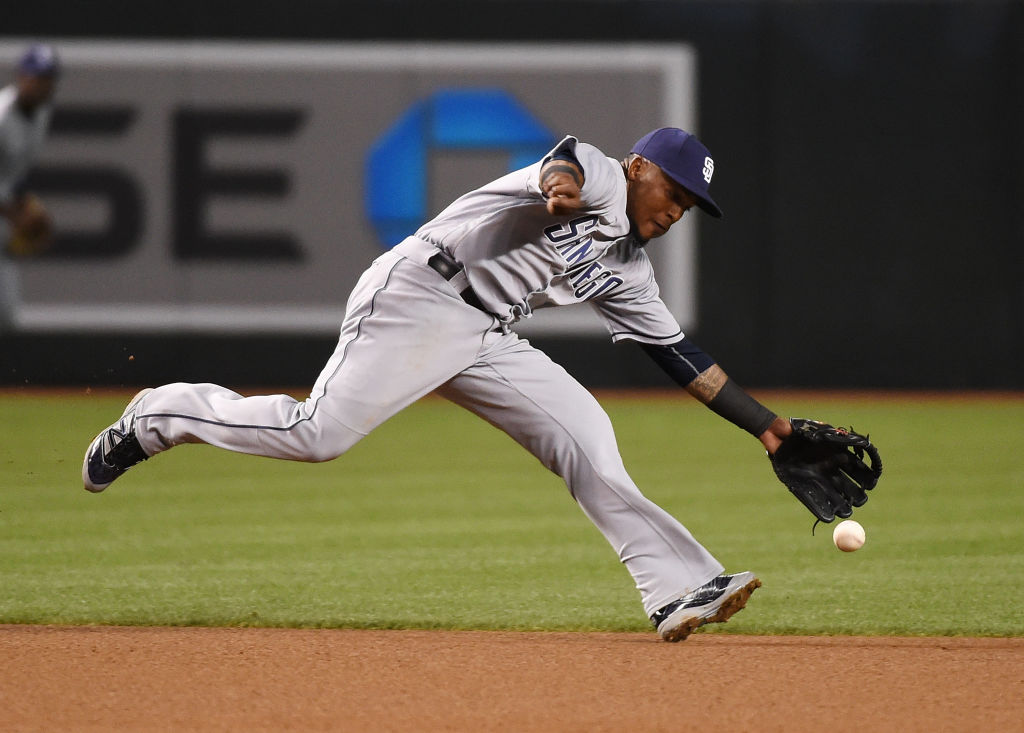 Shortstop Erick Aybar was a highly rated 22-year-old prospect when he came up with the Los Angeles Angels in 2006. He broke out in his first full season as a starter in 2009, hitting .312/.353/.423 and posting 3.4 WAR that season. But he had some ups and downs throughout his time with the Angels; he made the all-star team in 2014 at the age of 30, but he hasn't come close to hitting over .300 since.
In the last three seasons, Aybar has been a downright bad hitter. He's no longer the defensive player he once was either, which hurts the justification for him to remain on the field. Since the start of the 2015 season, Aybar has a slash line of .254/.300/.328. The Angels traded him to the Atlanta Braves prior to 2016, and they moved him to the Detroit Tigers at midseason. This season, he's with the San Diego Padres. Aybar isn't a big-time base stealer and he doesn't have much power, so he's fairly worthless at the plate. That's pretty amazing for a guy who really doesn't strike out that often. How can he be so bad?
Next: This player earned a World Series ring in 2015, but it's been downhill since then. 
7. Chris Young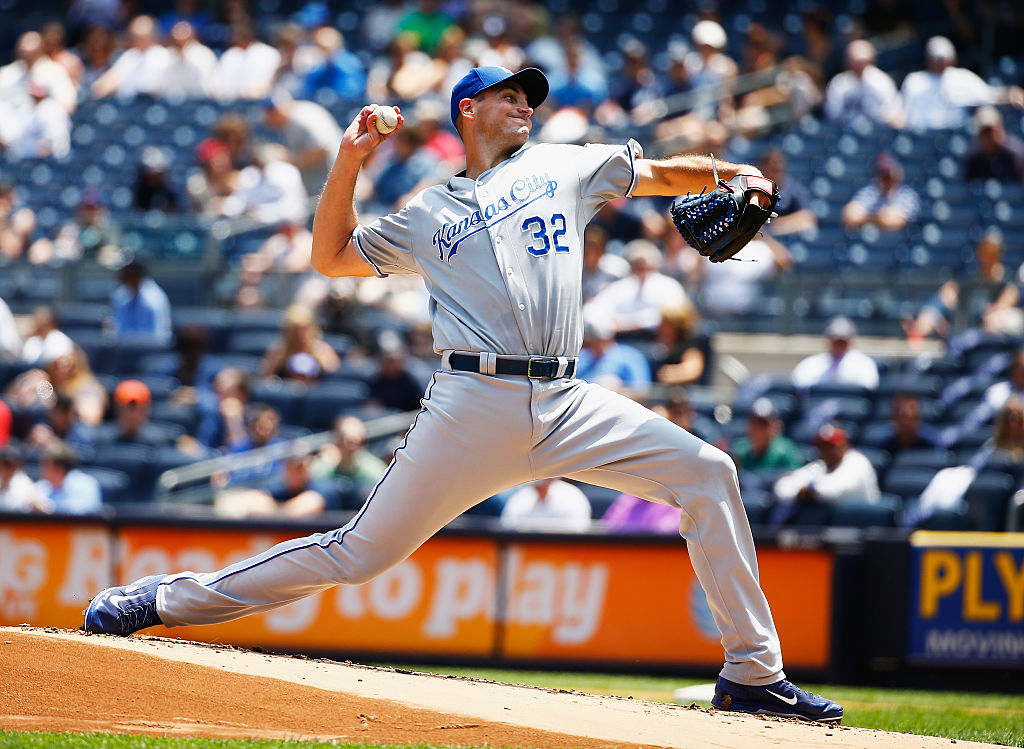 Back in 2015, when he was 36 years old, pitcher Chris Young played a tremendous role in bringing the Kansas City Royals their first World Series championship since 1985. In a role as both a starter and a reliever that year, Young pitched 123 1/3 innings with a 3.06 ERA. He threw 15 2/3 innings in the postseason, making four appearances (two starts) with a 2.87 ERA – including three innings in relief in the World Series, pitching into extra innings, and helping Kansas City pull out a tough game over the New York Mets.
Since then, things haven't been so good for the aging Young. He's been hit hard since the start of the 2016 season, averaging 10.8 H/9 with a 6.11 ERA over 39 total appearances and 94 1/3 innings. He's 38 years old this season, and has one year remaining on his current contract (the Royals can buy him out for $1.5 million, however). Unless something changes, don't expect Young to be in the majors next season.
Next: This pitcher is completely unreliable 
6. Clay Buchholz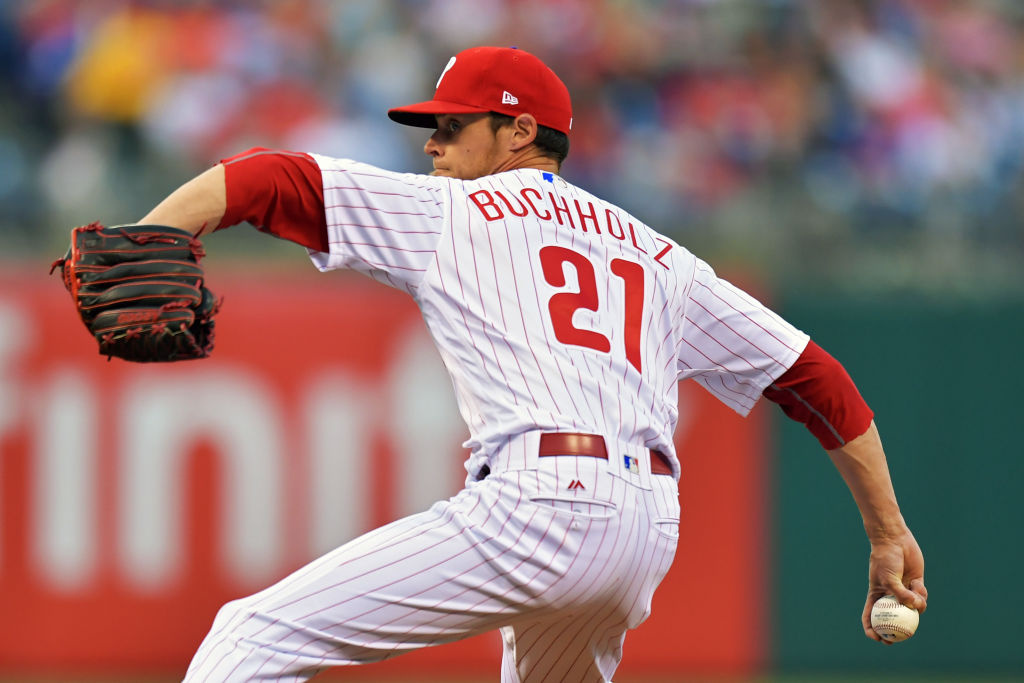 This one is a bit of a cheat, because he's currently on the disabled list and projected to miss the remainder of the season, but the fact that a team actually has Clay Buchholz on its roster in 2017 is mind-blowing. Buchholz experienced success early in his career with the Boston Red Sox, despite injuries often limiting him. From 2009-2013, he had a 3.30 ERA in 646 innings pitched. But since then, things have been mostly bad for the right-handed starter.
Since 2014, Buchholz's ERA is 4.73 in 430 1/3 innings, and it was 4.78 in 139 1/3 innings for Boston last year. They finally let him go due to his complete lack of reliability, and the Philadelphia Phillies took a chance on the 32-year-old in 2017. Through two starts, he pitched 7 1/3 innings with 16 hits, three walks, one home run, five strikeouts, and a 12.27 ERA. Buchholz was placed on the 60-day DL with a torn muscle in his right forearm, but he could be out for up to six months.
Next: This starting pitcher has lost it. 
5. Jered Weaver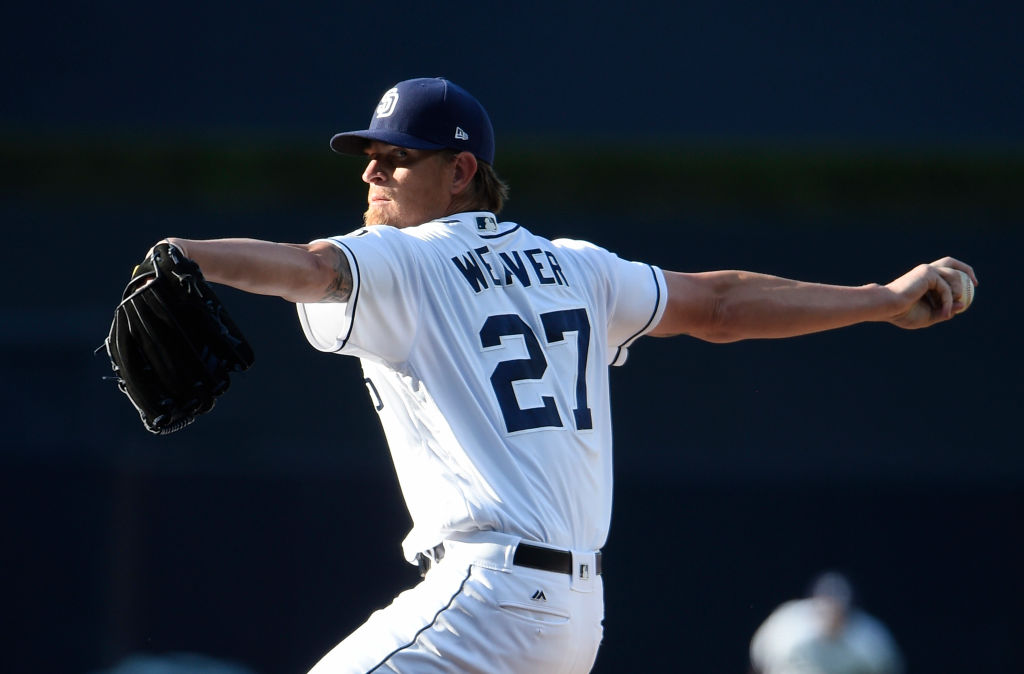 Jered Weaver is another example of a starting pitcher who simply seems to have lost it. He arrived on the scene with the 2006 Los Angeles Angels, with a good changeup and quality movement to get batters out despite low velocity on his four-seam fastball. In his first nine seasons, Weaver made three all-star teams and finished in the top-five in the American League Cy Young voting three times. He had a 3.28 ERA and 3.74 FIP in 1,688 total innings.
But then his velocity dropped, and his fastball looked more like a meatball than anything else. Since the start of the 2015 season, Weaver has a 4.80 ERA in 61 starts with a FIP of 5.31. He moved on from the Angels last offseason, signing with the San Diego Padres and earning a spot on their starting rotation. His ERA looks fine (3.91) through four starts this year, but his peripheral numbers look all too familiar. He's allowed seven home runs already and has a FIP of 6.40.
Next: You might be surprised that this player is still in the majors. 
4. Bronson Arroyo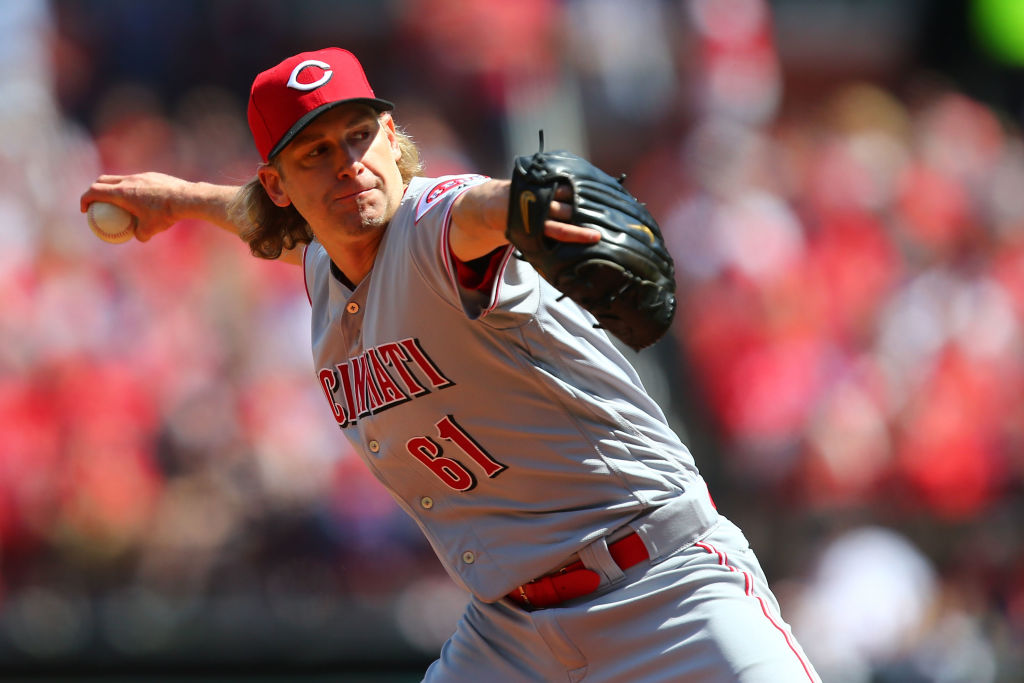 Yes, Bronson Arroyo is still playing in the major leagues. From 2006-2013, Arroyo had a good run with the Cincinnati Reds, posting a 4.05 ERA in 1,690 1/3 innings. He was never an ace, but he had a big curveball and was about as reliable as they come. In eight seasons with the team, he threw 200 innings or more in seven of them – and 199 in the other. Arroyo signed a deal with the Arizona Diamondbacks in 2014, but made just 14 starts before requiring Tommy John Surgery on his pitching elbow.
He hasn't made an appearance in the major leagues in two years, and most had probably assumed he was retired. But here he is, at the age of 40, pitching with the Reds yet again. Through four starts, Arroyo has allowed six home runs and has a 6.86 ERA in 21 innings pitched. He doesn't throw with much velocity and leans heavily on his breaking ball. So far, it hasn't really worked for him.
Next: 2014 was a bad year for this pitcher. 
3. Anibal Sanchez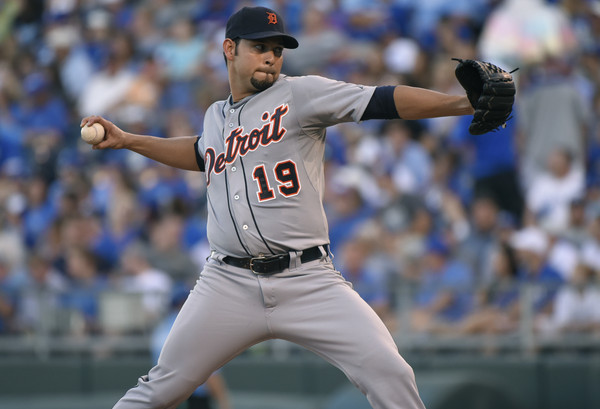 In the middle of the 2012 season, the Miami Marlins traded starting pitcher Anibal Sanchez to the Detroit Tigers. He was a free agent that offseason, and chose to return to the Tigers on a five-year, $80 million deal. It appeared to be the right move for the Tigers, who got an excellent performance from Sanchez in year one of the deal. In 2013, he pitched 182 innings for Detroit and led the American League in ERA (2.57), FIP (2.39), and HR/9 (0.4). At just 29 years old, things were looking up.
But then 2014 happened. Sanchez was injured for a part of the year, starting only 21 games with 126 innings and a 3.43 ERA for the Tigers. He's dealt with several injury problems and has a 5.61 ERA in 321 innings since the start of the 2014 season. Detroit moved him to the bullpen last season, and he's made six relief appearances so far this year with a 10.97 ERA in 10 2/3 innings pitched. Sadly, Sanchez just isn't a major league quality pitcher anymore.
Next: This former All-Star was once one of the best shortstops in the majors. 
2. Jose Reyes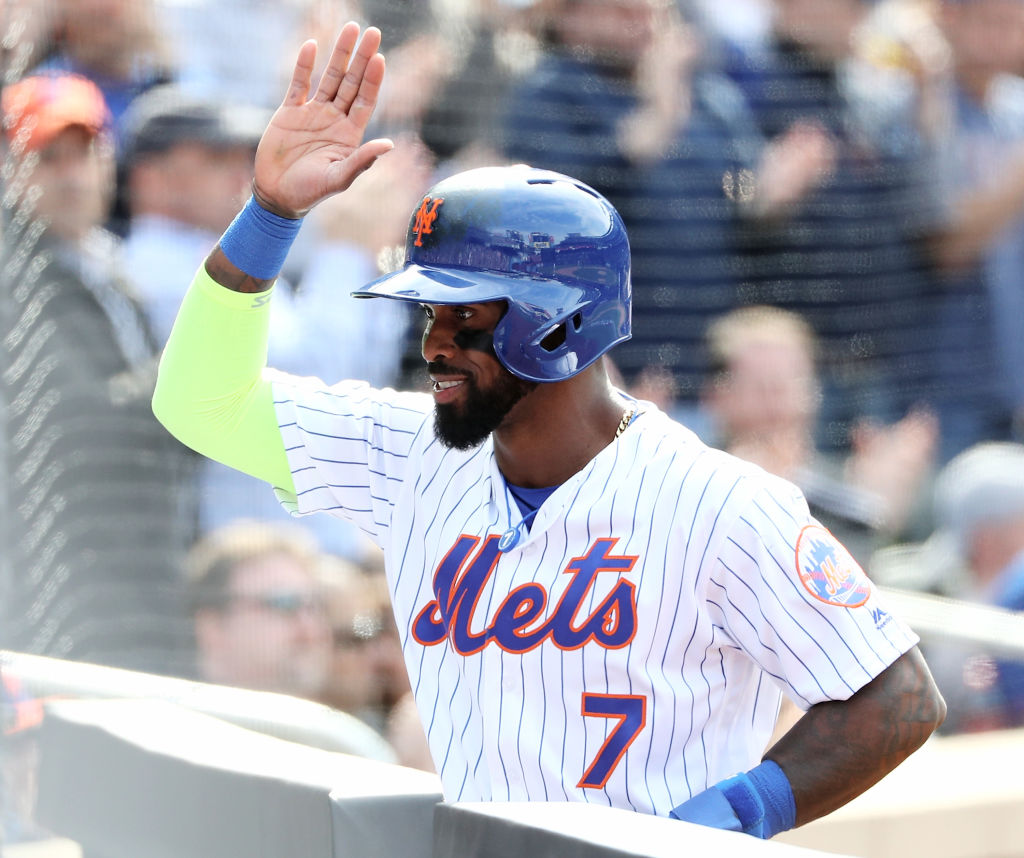 Jose Reyes was once one of the best shortstops in the game. A four-time All-Star with the New York Mets from 2006-2011, Reyes posted insane stolen base and triple numbers – leading all of Major League Baseball in steals three times and triples four times. He signed with the Miami Marlins prior to the 2012 season. But the team soon traded him to the Toronto Blue Jays and later, he briefly moved to the Colorado Rockies. While his numbers began to tail off at the plate and on the bases, he dealt with personal trouble as well.
Reyes had a domestic violence incident that cost him time and money in 2016; he allegedly pushed his wife through a glass door. The Rockies released him, and he returned to the Mets, playing in 60 games for New York. He's back with the team and playing third base this season, but along with the baggage of his personal issues he brings another problem: He isn't really that good anymore. At the age of 34, Reyes is no longer the runner he once was and has just one stolen base in 19 games with a slash line of .104/.189/.324.
Next: The "Kung Fu Panda" has seen better days. 
1. Pablo Sandoval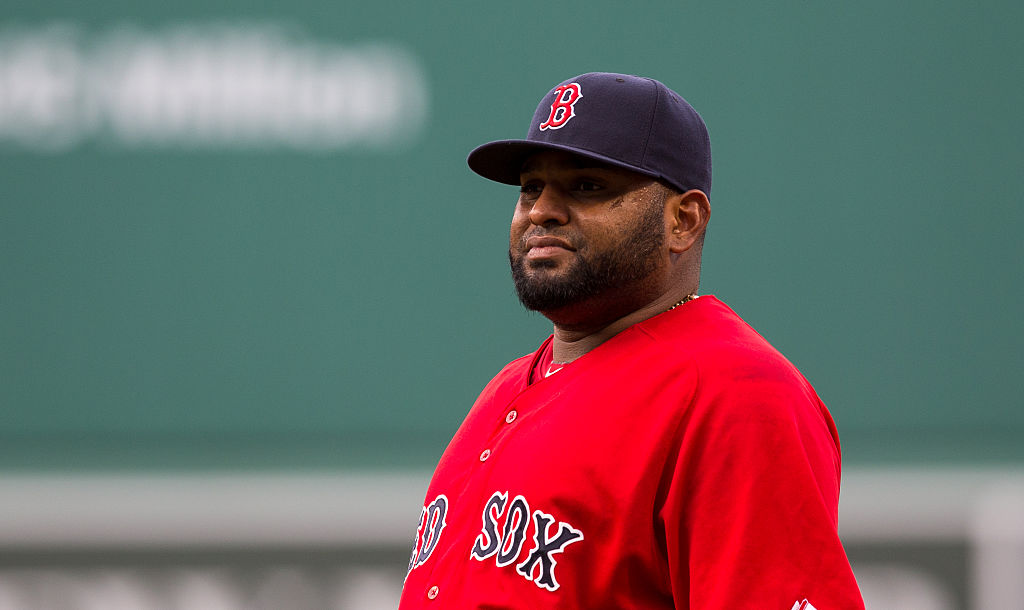 Third baseman Pablo Sandoval came up with the San Francisco Giants in 2008 as a 21-year-old. Despite his rotund shape, Sandoval quickly became known as one of the better hitters in the game. In seven seasons with San Francisco, Sandoval won three World Series rings and hit .294/.346/.465 with 106 home runs. The "Kung Fu Panda" made history when he hit three home runs in a single game against the Detroit Tigers in game 1 of the 2012 World Series. He walked away with the Series MVP award as well.
The Boston Red Sox signed Sandoval to a five-year, $95 million deal in November of 2014, despite several warning signs about his declining performance and weight issues. He struggled in his first season in Boston, hitting .245/.292/.366 in 505 plate appearances, and he never really recovered after that. He missed almost all of the 2016 season, and he's still not hitting after getting back onto the field in 2017. In total, the 30-year-old has a .650 OPS in 537 plate appearances with the Red Sox, totaling -1.5 WAR.
Statistics courtesy of ESPN and Baseball-Reference.