Which MLB Players Have Gone From Rookie of the Year to MVPs?
Baseball pundits, not to mention team general managers, are always on the lookout for what they call projectable stats. For example, does winning the Rookie of the Year Award generally lead to future greatness? Data tells us, since 2000, of the 32 players who have won this coveted first-year honor, only eight have gone on to win the MVP Award. That comes to a .250 average, and unless you hit 50 homers a year or steal 75 bases, a .250 average will lead you to journeyman status.
When you take a close look at those eight rooks who went on to stardom, a few things stand out: Albert Pujols, for one, was ROY and then captured three MVP and Ichiro Suzuki won MVP and Rookie of the Year the same season (only Red Sox outfielder Fred Lynn joins Suzuki in that honor). And then there are four players who have pulled off winning ROY one year and MVP the next. This topic hits the spotlight with Kris Bryant and the Cubs taking center stage in baseball circles, if not the entire pro sports universe.
Kris Bryant, Cubs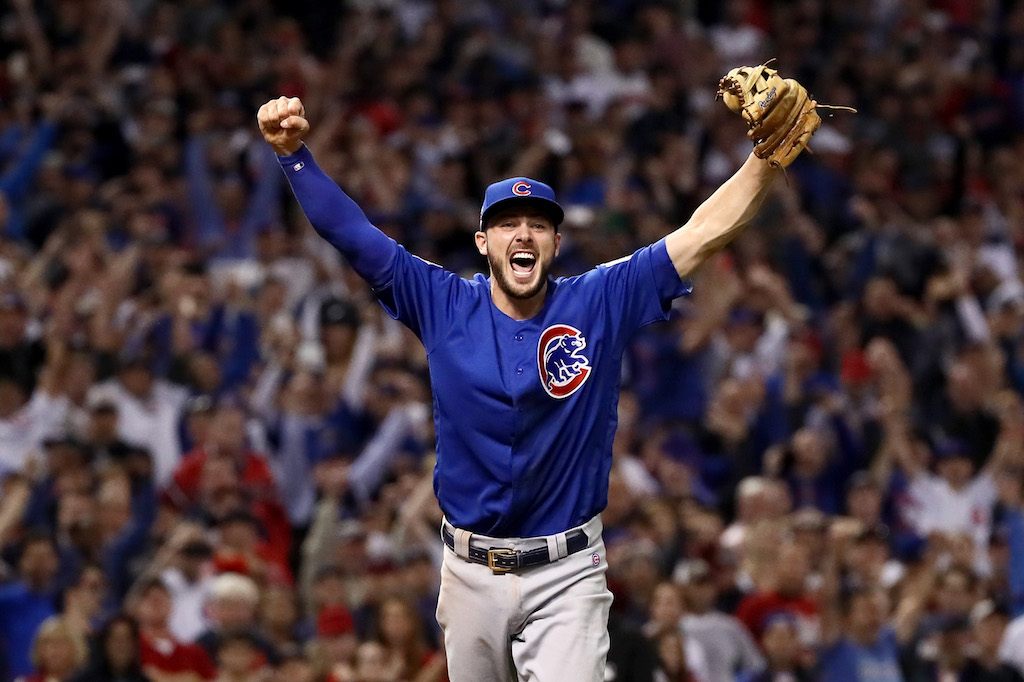 How do you think the Houston Astros feel three years after selecting Mark Appel with the first pick in the 2013 draft? Since that fateful day, Appel has been traded to the Phillies where he is stuck in the minors while Kris Bryant — the number two selection — won the NL Rookie of the Year and MVP in consecutive seasons.
Aside from playing a vital part in the Cubs winning the World Series for the first time in more than a century, Bryant batted .292 with 39 home runs and 102 RBIs. He led the NL in runs scored with 121 and even cut down his strikeouts from 199 in 2015 to 154 in 2016. Bryant does not turn 25 until January 2017, so it's safe to say that the long drought the Northsiders have had at third base — that is, since Ron Santo — is finally over and greatness is in store for the Cubs and their lanky third sacker.
Ryan Howard, Phillies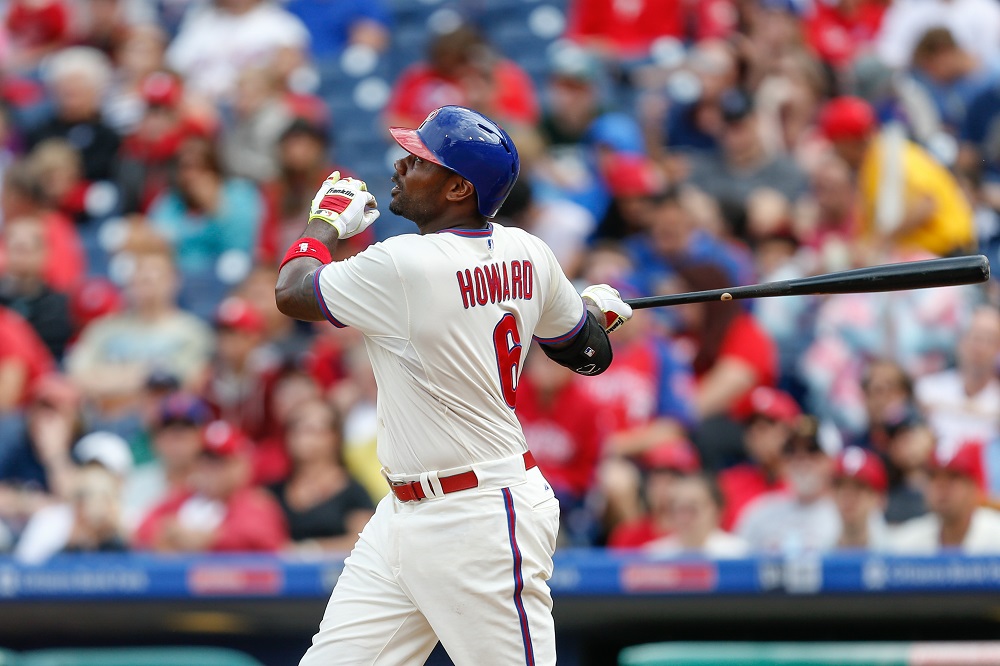 A totally different story than Kris Bryant, Howard didn't come up with the Phillies until he was 25. Howard, a hulking first baseman, was stuck in the minors until 2005 when Jim Thome was injured and Howard was called up to fill in. In his rookie season, Howard batted 2.88 with 22 home runs and 63 RBIs in only 88 games. In 2006, Howard exploded, and in his MVP season, he led the NL with 58 home runs and 149 RBIs.
Although a prodigious strikeout victim, in 2006, Howard had a .425 OBP with 181 Ks but 108 walks. Beginning in 2006, Howard hit more than 40 home runs four consecutive seasons, and in 2008, with 48 long balls and 146 RBIs, the St. Louis native finished second in the MVP voting to Albert Pujols. In 2009, with 45 dingers and 141 RBIs, Howard finished third in the MVP balloting, again to Pujols.
Dustin Pedroia, Red Sox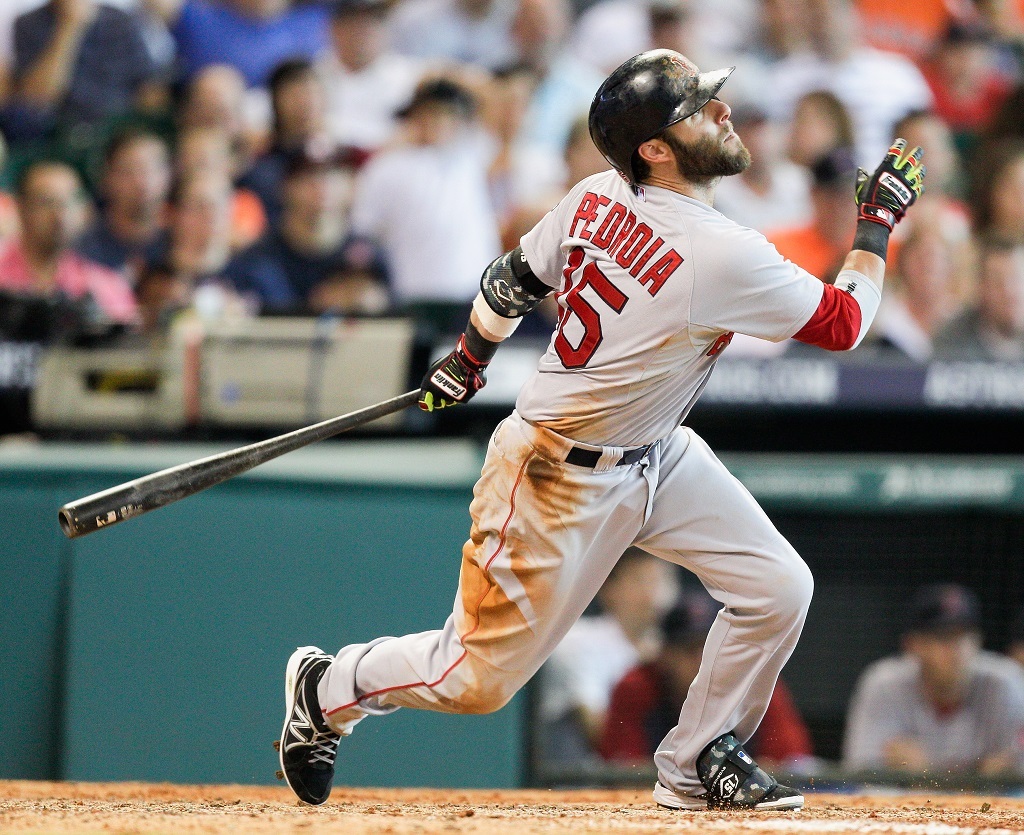 At 5-foot-9, the former Arizona State star plays far bigger than his relatively small stature. A key element in the Red Sox's two World Series titles in 2007 and 2013, Pedroia burst onto the scene in 2007 winning the AL Rookie of the Year crown with a .317 batting mark with eight homers and 50 RBIs. Blessed with a keen eye, Pedroia had more walks than whiffs in 2007 (47/42) and showed the sort of grit the team had been missing during its ascendancy to greatness.
Pedroia followed up his rookie campaign with an MVP season in which he batted .326 and added 17 homers with 83 RBIs. The second sacker led the league with 213 hits, 54 of which were doubles (also league leading). In addition to his offensive stats, Pedroia won the Gold Glove at second, committing only six errors in more than 150 games in the field. The California native has three more Gold Gloves to his credit and is still going strong with a great 2016 season in which he batted .318 with 15 home runs and 74 RBIs. At age 33, Pedroia is well on his way to a Hall of Fame career.
Cal Ripken Jr., Orioles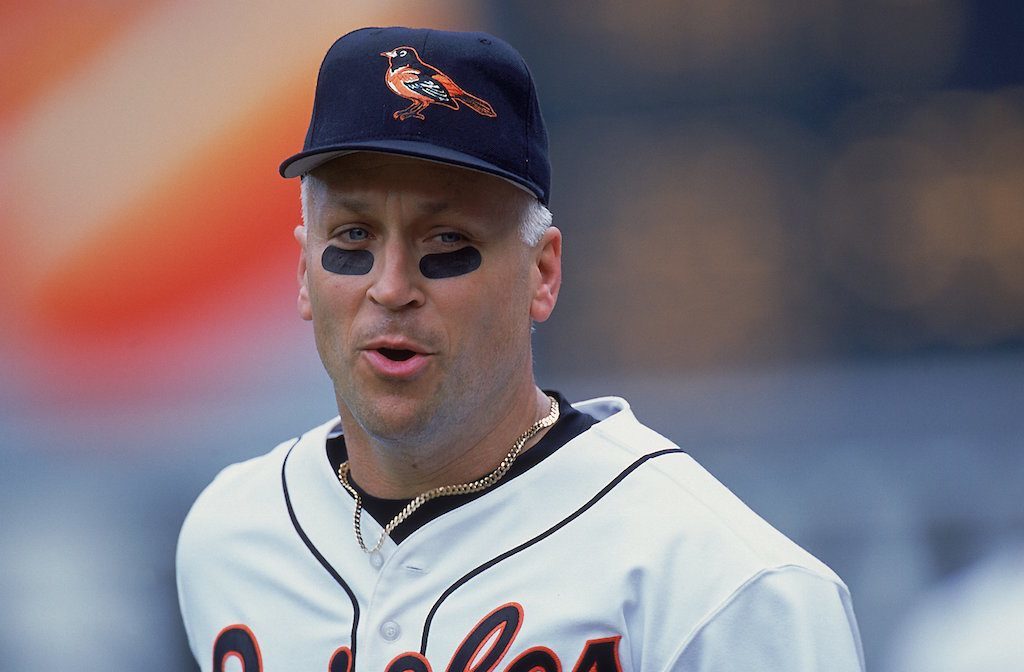 Speaking of the Hall of Fame, Cal Ripken, the ultimate Iron Man who played in 2,632 consecutive games, began his career at age 21, playing short and third back when the Orioles played at Memorial Stadium. In 1982, Ripken batted .264 with 28 home runs and 93 RBIs while scoring 90 runs. It's interesting to note that Ripken beat out Kent Hrbek and Wade Boggs for the honor with all three players providing a major impact for the teams.
In his first of two MVP seasons, Ripken batted .318 in 1983 with 27 home runs and 102 RBIs. Ripken led the league with 121 runs scored, 211 hits, and 47 doubles. It also was the first of Ripken's 19 consecutive all-star appearances. Ripken won his second MVP eight years later, batting .323 with 34 home runs and 114 RBIs as well as his first of two Gold Gloves for his play at shortstop.
Statistics courtesy of Baseball-Reference.