7 MLB Players Who Let Us Down Last Season
The 2016 season came to a close. So we think it's time to reflect on how things unfolded. Who were the surprise MLB players? Who had great seasons? Analysts and fans discussed the most talented players quite a lot leading up to the reveal of major awards, such as MVP, Cy Young, and Rookie of the Year. But what about the athletes who let us down? These seven MLB players were complete disappointments in 2016.
1. Yasiel Puig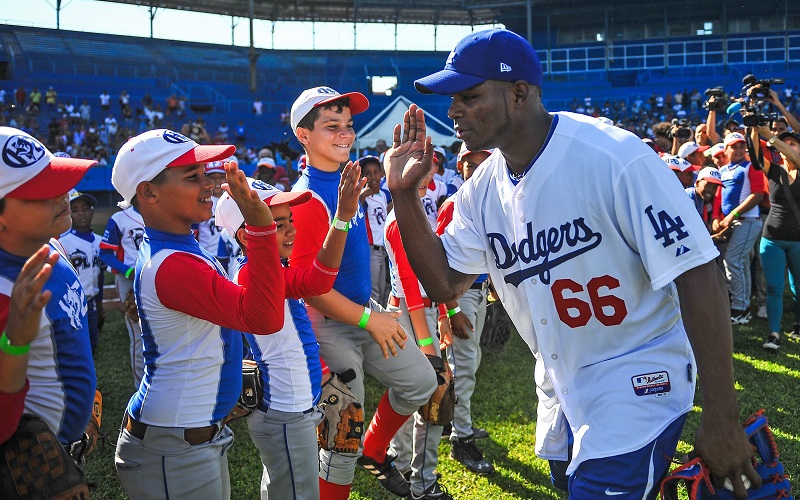 Yasiel Puig started his career with a bang, hitting the ground running at just 22 years old back in 2013. In his first two years in the big leagues, the right fielder posted a .888 OPS with 35 home runs in 1,072 plate appearances, good for 10.2 WAR. But he had a down year in 2015, getting into just 79 games and seeing his WAR drop to 1.1 and his OPS fall to .758. Still, at just 26 years old, with clearly an immense amount of talent, Puig seemed like a contender to bounce back from a poor season that would be the outlier in an otherwise great career.
But his 2016 season was much more like 2015 than the previous two years. Puig started off poorly and ended up being unceremoniously sent down to Triple-A for the entire month of August. The Dodgers brought him back up at the start of September to help with the stretch run toward the playoffs. He was actually better at the plate in a small sample; he hit three home runs in 368 plate appearances. Unfortunately, Puig's .740 OPS and 1.4 WAR in 104 games still qualifies him as a disappointment.
2. Jason Heyward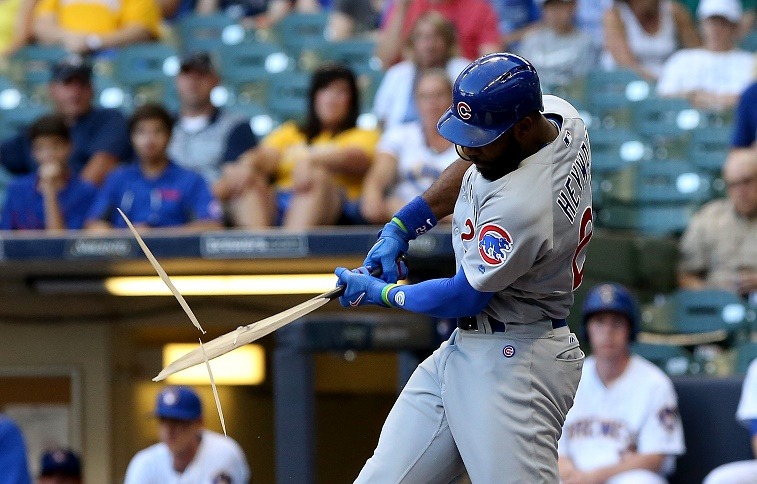 In the offseason, the Chicago Cubs signed Jason Heyward to an eight-year, $184 million contract. After averaging 5.5 WAR over the last four seasons prior to 2016, due in large part to his phenomenal defense and .781 OPS over that time, Heyward experienced a miserable 2016 season at the plate.
The 27-year-old had just a 1.5 WAR last season, the absolute worst of his career by a large margin. The good news is that the Cubs didn't need his bat. They won the World Series with the best record in baseball and a great offense that had no problem scoring runs. The Cubs also experienced, by far, the best defense in the league — and Heyward was a huge portion of that. Unfortunately, the complete disappearance of his bat was a major disappointment.
3. Bryce Harper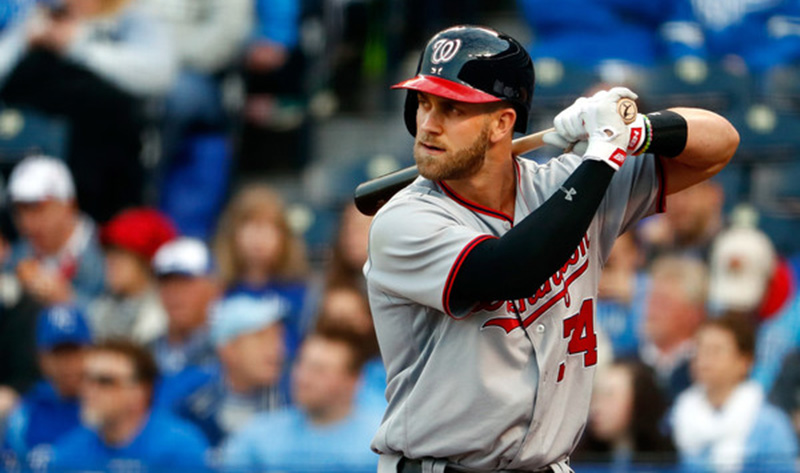 Not a name that many would expect to appear on this list, but his MVP 2015 season qualifies Bryce Harper's drop-off in production as a disappointment. After the 2015 season, he walked away with the National League MVP with a slash line of .330/.460/.649 with 42 home runs and a 9.9 WAR. It was the 24-year-old's breakout season, and in his four years in the big leagues combined (prior to 2016) he had 19.8 WAR.
All of this makes last year such a downer. Harper was still a productive player, with a .814 OPS and 1.6 WAR. But compared to 2015, some of his stats turn some heads. He hit just .243 at the plate and had only 24 home runs in 627 plate appearances. Meanwhile, his Washington Nationals were the second-best team in the National League.
4. Shelby Miller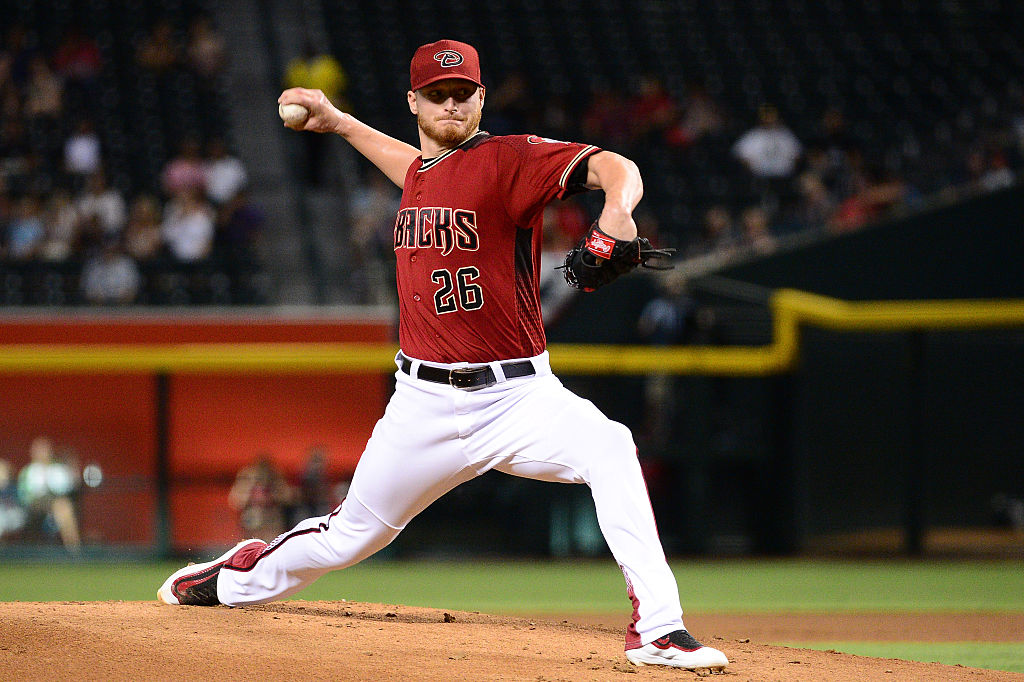 The Arizona Diamondbacks traded a ton of assets to the Atlanta Braves in order to acquire now-26-year-old Shelby Miller last offseason. After putting together a 3.27 ERA in 95 starts over the three seasons prior to 2016, it was a safe bet that the young starter would go to Arizona and provide some semblance of production. Unfortunately, it didn't exactly work out that way for the D-Backs.
Miller was hit hard from the start, only getting into 20 games and pitching 101 innings for Arizona last season. He had an eye-popping 6.15 ERA and was a major part of what's been an awful season for the franchise — to the point where some even called into question General Manager Dave Stewart and Team President Tony La Russa's jobs.
5. Zack Greinke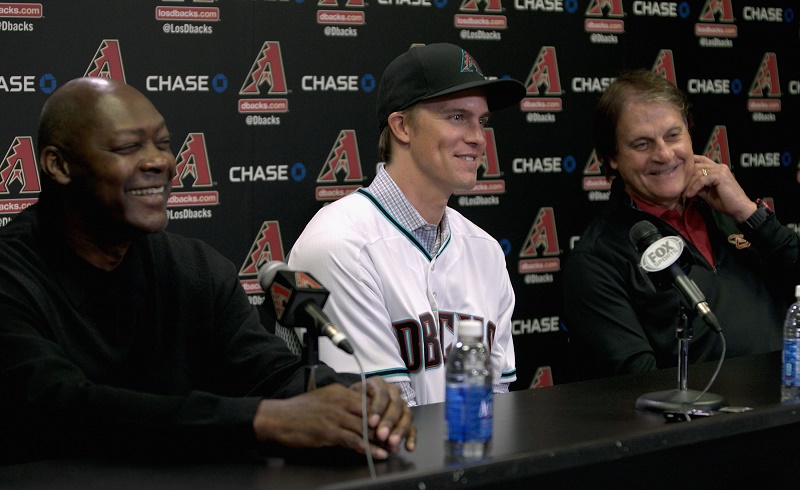 Another big part of the D-Backs' nauseating season was Zack Greinke's performance. Unlike Miller, Greinke was healthy and in the lineup for the majority of the season. After leading Major League Baseball with a 1.66 ERA with the Los Angeles Dodgers in 2015, Greinke opted out of his contract and signed a six-year, $206.5 million deal to help get the D-Backs to the playoffs.
It definitely didn't work out that way, however. Greinke started 26 games — good for 158.2 innings — and had just a 4.37 ERA last year, which is his worst season since 2005 when he was just 21 years old. Now, Greinke is 33 years old and has four years remaining on his massive deal. The Diamondbacks need to figure things out for one of their star players. But there must be major concerns that they wasted an investment after an awful first season in Arizona.
6. Marcus Stroman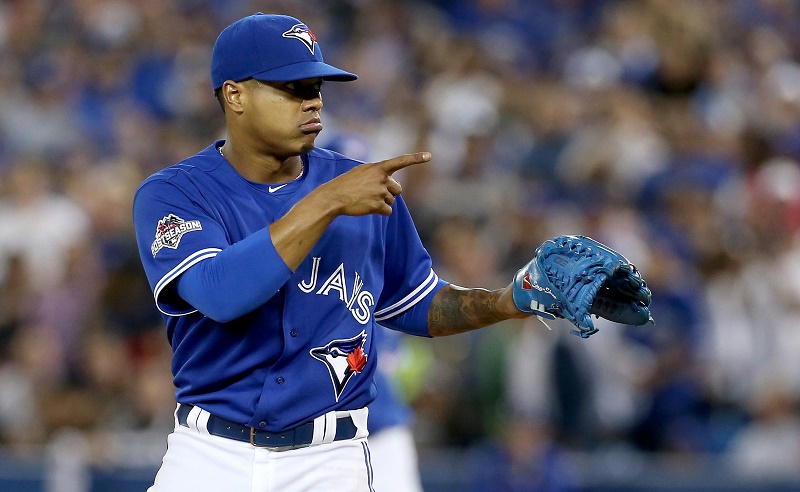 The Toronto Blue Jays came into 2016 as one of the big favorites to represent the American League in the World Series. They experienced some success, but it had far less to do with the season of projected ace Marcus Stroman than it did with the contributions of starting pitcher Aaron Sanchez. Stroman, who is only 25 years old, entered last season with 24 games started and 157.3 innings pitched in his career with a 3.31 ERA and a 2.96 FIP.
But last season, his numbers fell to 4.37 ERA and 3.71 FIP; he struck out only 2.4 batters per nine innings. Stroman was healthy, however, pitching in 32 games and tossing 204 innings in what is essentially his first full season in the big leagues. It was certainly not reason to give up on the young right-hander. But it was bad enough to make the list of biggest disappointments.
7. Matt Harvey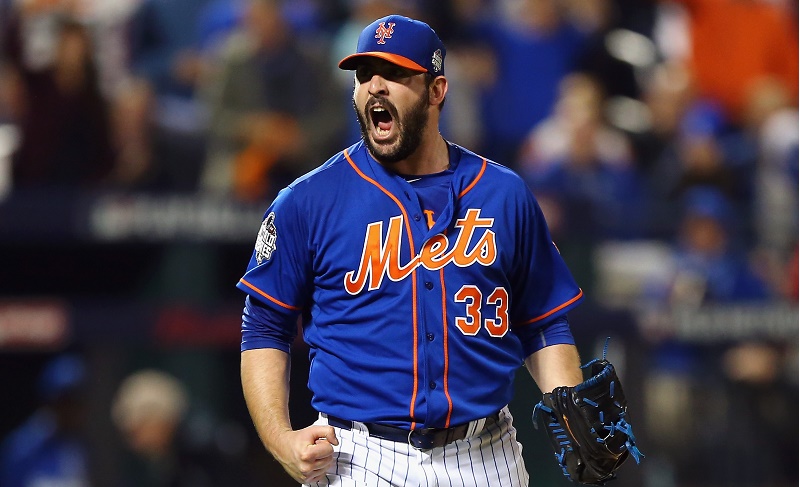 It's been an up-and-down career for New York Mets pitcher Matt Harvey, who is stellar when healthy but had to sit out an entire season in order to undergo Tommy John Surgery. Returning in 2015, he pitched in 29 games with a 2.71 ERA and 188 strikeouts in 189.3 innings. Harvey was excellent in the postseason as well, putting together a 3.04 ERA in four starts and helping lead the Mets to the World Series for the first time since 2000.
So, when the 28-year-old was shut down with a shoulder injury after just 17 starts and a 4.86 ERA last season, you can't blame people for feeling like he let them down. Harvey's rehab went well in the offseason, and Spring Training looks promising. However, that didn't do much for the Mets last year as they chased a postseason spot. Harvey deserves a spot on our list of players who let us down the most in 2016.
Statistics courtesy of ESPN and Baseball-Reference.