Mike Trout's Millions and the MLB Players Who Make More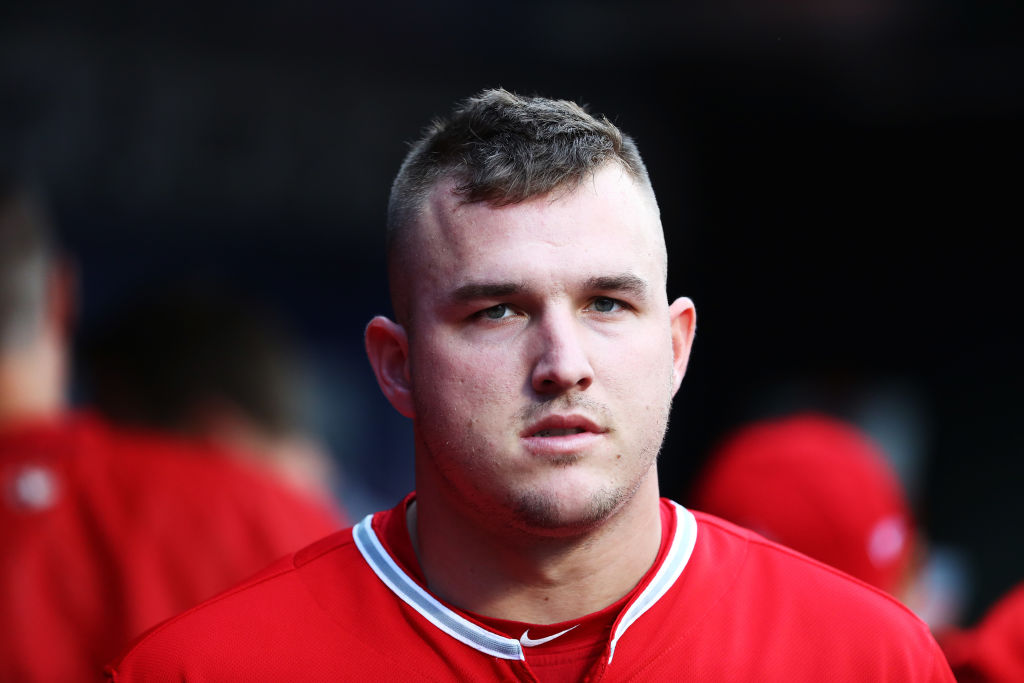 Professional sports aren't always a meritocracy. While players are often promoted from the minor leagues to Major League Baseball because they're good, the pay scale doesn't exactly follow the idea that the best players make the most money. It's actually more frequently related to years played, with players being the most underpaid in their first six seasons prior to entering free agency.
So while he signed an extension with the Los Angeles Angels, superstar center fielder Mike Trout – the unquestioned best player in the game – only ranks No. 33 in total salary for the 2017 season. We put together the list of 32 active players who will make more money than Trout this season.
32. Rick Porcello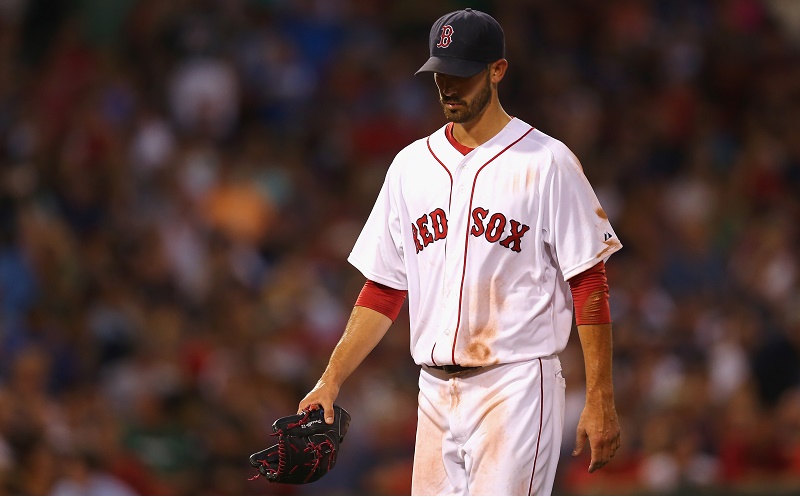 The 2016 American League Cy Young winner will make just a couple hundred thousand dollars more than Trout in 2017. Rick Porcello comes in at $20.1 million thanks to a four-year, $82.5 million contract extension that he signed with the Boston Red Sox. Taking home the top award for pitchers in the AL last season, he had a 3.15 ERA in 223 innings pitched. Porcello also led the league in strikeout-to-walk ratio.
31. Carlos Gonzalez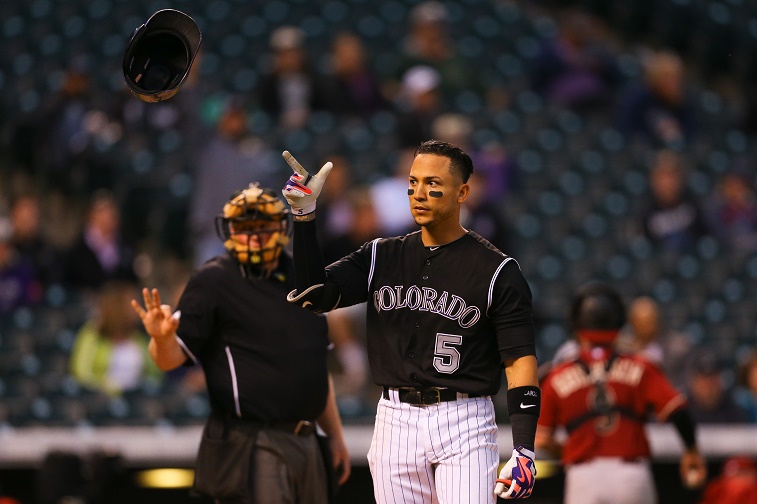 Colorado Rockies outfielder Carlos Gonzalez is set to make $20 million this year. However, thanks to a signing bonus, his total salary surpasses Trout at $20.4 million. The 31-year-old is known for his extensive injury history, missing big chunks of several seasons early in his career. Gonzalez has turned it around a bit, playing over 150 games in each of the last two seasons. In 2016, he hit .298/.350/.505 with 25 home runs and 100 RBI.
30. Matt Cain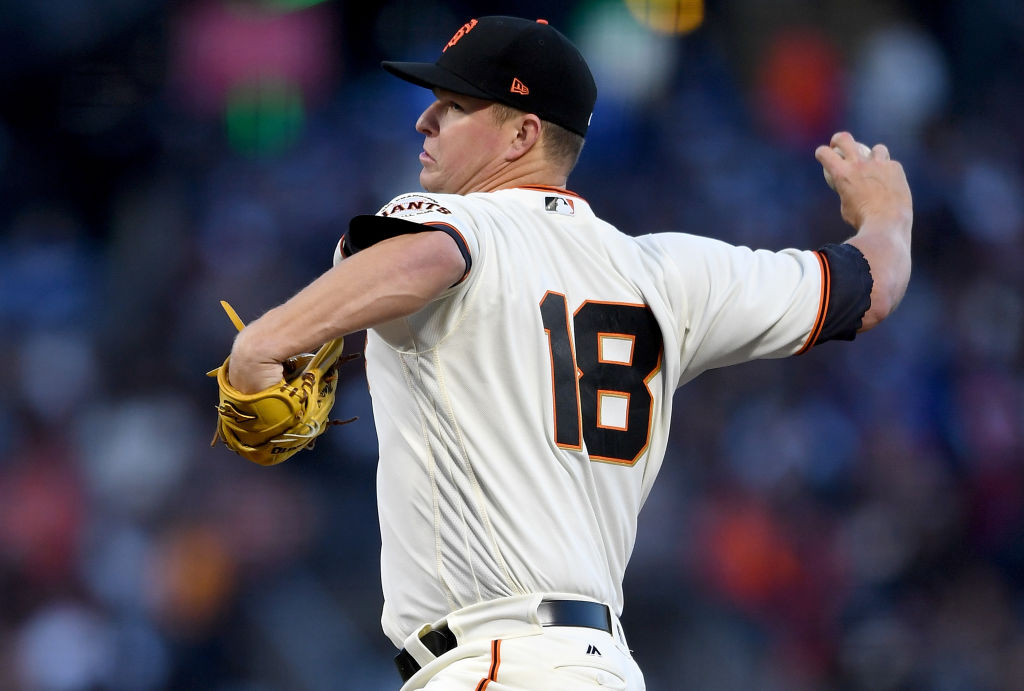 San Francisco Giants pitcher Matt Cain has a base salary of $20 million in 2017. But he lands ahead of Trout when factoring in a $833k signing bonus. Cain signed the contract back in 2012, when he was 27 years old, a three-time All-Star, and one of the best pitchers in the game. Since then, he's dealt with a lot of injury issues and isn't quite the same. Now 32, Cain has 467 innings pitched since the start of the 2013 season with a 4.59 ERA.
29. Freddie Freeman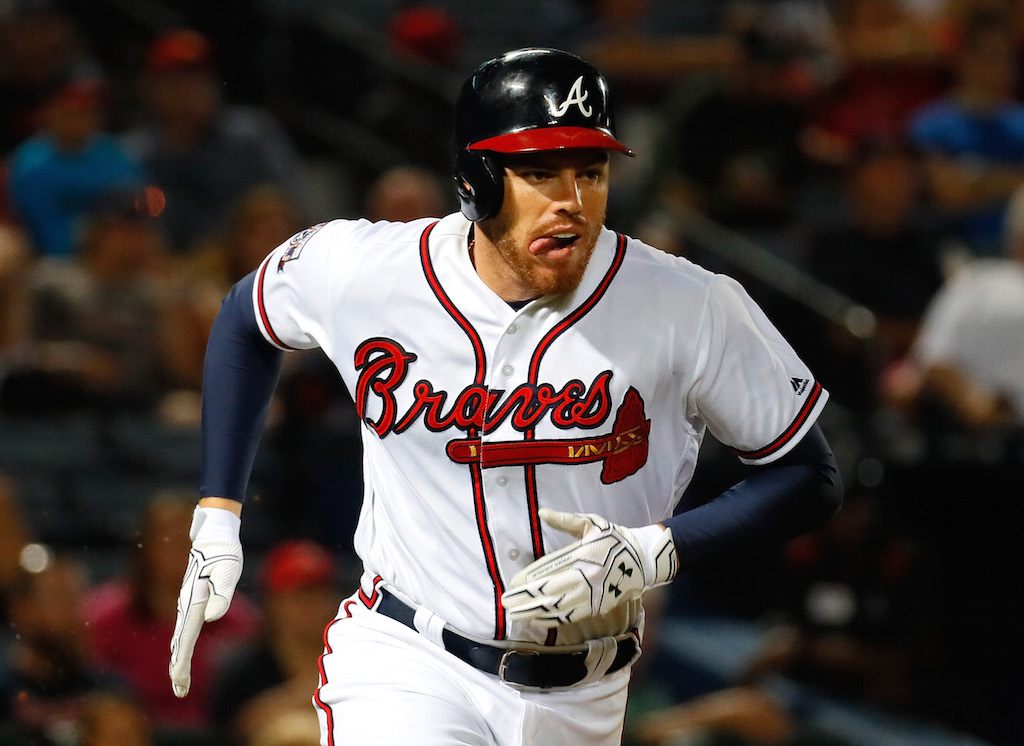 Atlanta Braves first baseman Freddie Freeman signed an eight-year, $135 million deal back when he was just 23 years old. This will keep him under contract until 2022; he'll make $20.8 million in total during the 2017 season. Freeman has developed into one of the best players in the game, although teams often overlook him because he plays for a rebuilding Braves team. He has a .298/.389/.503 slash line since the start of the 2013 season, with 20.9 WAR.
28. Aroldis Chapman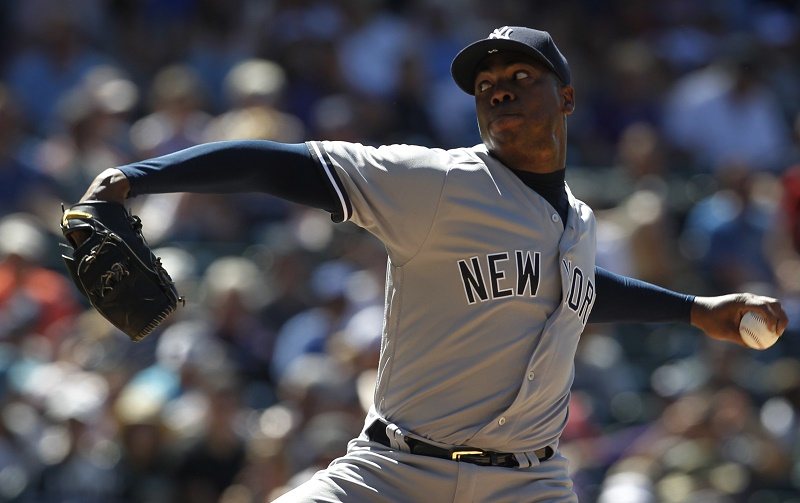 If you think that a reliever making more money than Trout seems wrong, you're not alone. But New York Yankees closer Aroldis Chapman is one of the very best at what he does, throwing over 100 mph with his fastball with his special left arm. Now 29 years old, Chapman has a 1.90 ERA in 326 1/3 innings with 567 strikeouts since the 2012 season, making four All-Star teams and winning a World Series ring with the Chicago Cubs in 2016. He's making a base salary of $15 million in 2017, but his bonus brings in an additional $21 million.
27. James Shields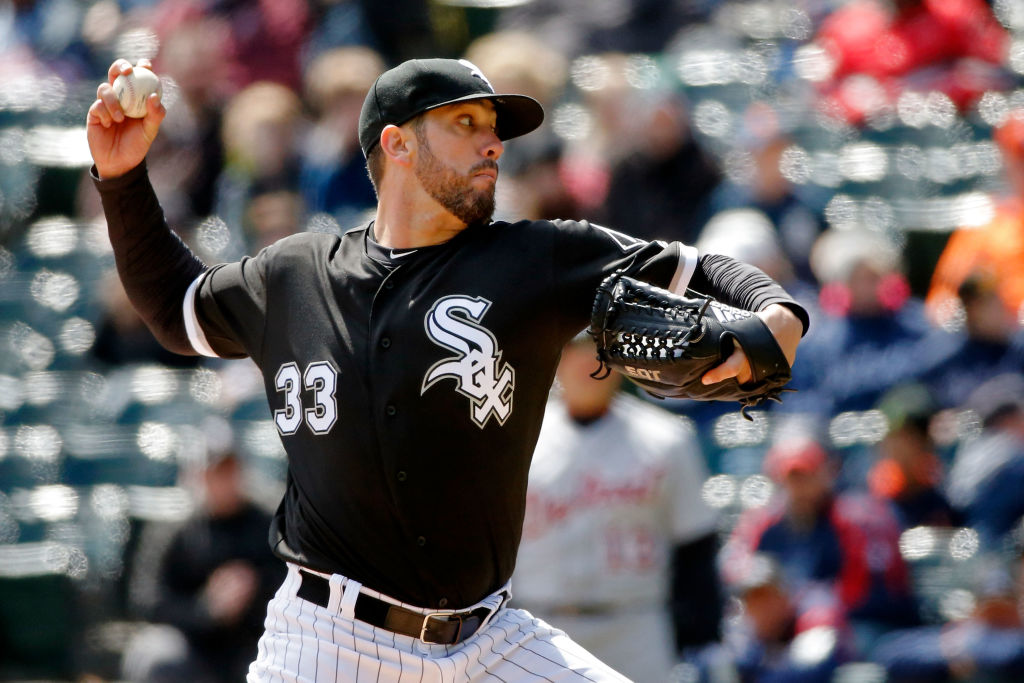 Right-handed starting pitcher James Shields is making $21 million this season, thanks to a four-year, $75 million contract he signed with the San Diego Padres back in the 2015 offseason. He was fine that first year with the Padres, but Shields was absolutely awful in year two. He started 33 games between the Padres and Chicago White Sox in 2016, posting a 5.85 ERA and 208 hits allowed in 181 2/3 innings pitched. He's now 35 years old and remains with the White Sox for 2017.
26. Chris Davis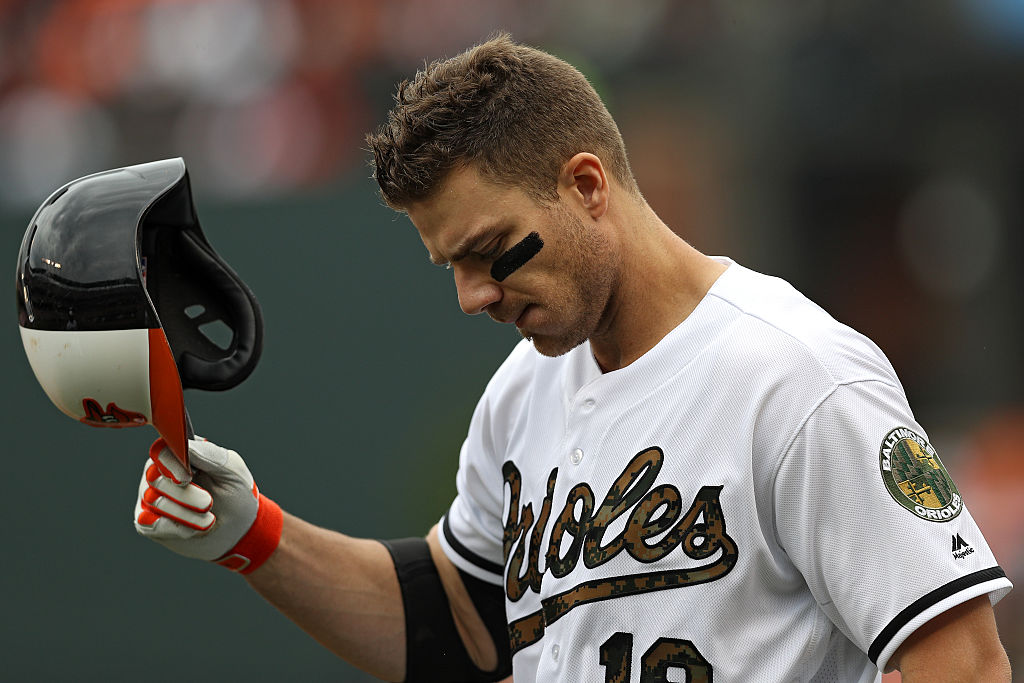 At $21.1 million, Baltimore Orioles first baseman Chris Davis is one of the most well-compensated sluggers in the game today. Since the start of the 2012 season, Davis has clubbed 206 home runs for the Orioles for an average of 43 long balls per 162 games played. He signed a seven-year, $161 million deal in the offseason before the 2016 season; it will keep him with Baltimore through the end of 2022.
25. Jacoby Ellsbury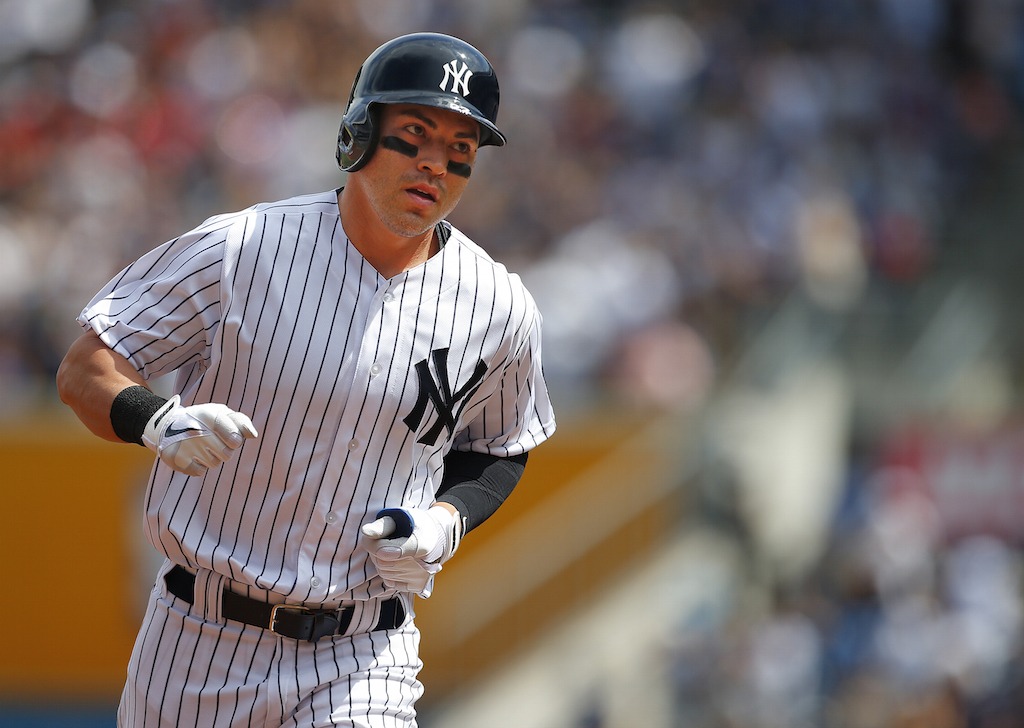 The New York Yankees certainly paid for past production when they signed former Boston Red Sox outfielder Jacoby Ellsbury to a seven-year, $153 million deal. That came back in 2014, when Ellsbury was 30 years old and brought his value through his tremendous speed. He's no longer a burner on the bases, and has been just an average hitter during his time in New York. Ellsbury owns a slash line of .266/.328/.386 with the Yankees and is making $21.1 million this season.
24. Matt Kemp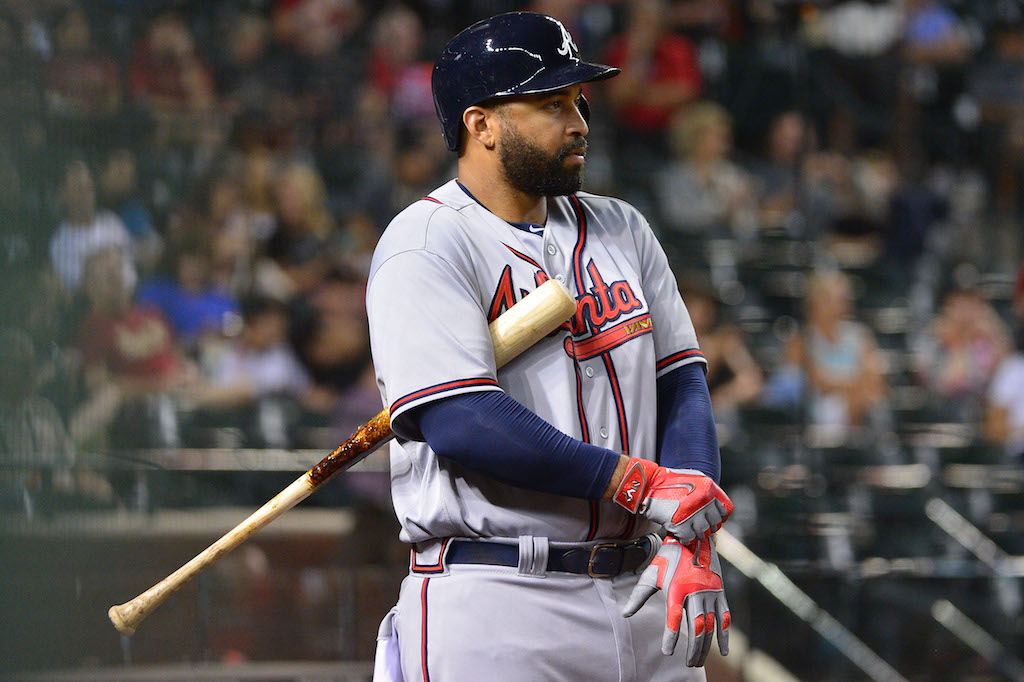 Current Atlanta Braves outfielder and former MVP runner-up Matt Kemp has never repeated his stellar 39 home run/126 RBI season of 2011. The Los Angeles Dodgers gave him an eight-year, $160 million contract extension starting with the 2012 season. Since then, he's had a .281/.331/.490 slash line with one All-Star appearance. Kemp is now 32 years old and has three seasons remaining on his contract, at $21.5 million each year.
23. Jayson Werth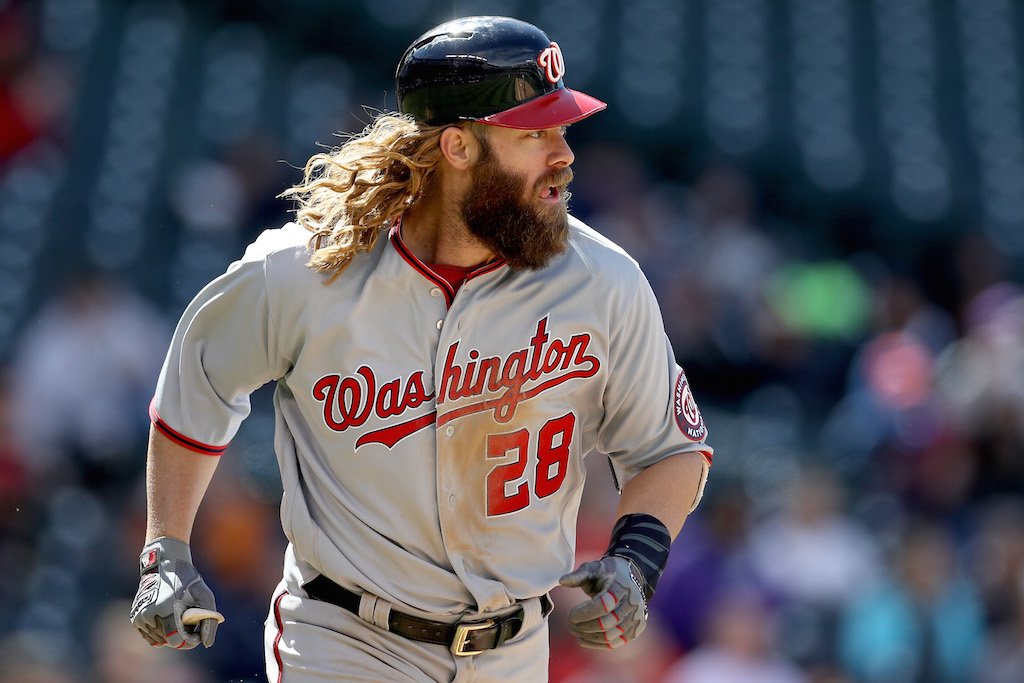 Prior to the 2011 season, outfielder Jayson Werth signed what was considered at the time to be one of the worst contracts in the game. The Washington Nationals gave him a seven-year deal worth $126 million. While he's struggled to remain healthy and has seen his performance drop off, it doesn't look that bad in retrospect. Werth is making $21.5 million this year — the final year of the deal — and has posted a .798 OPS in his career with the Nats.
22. Joey Votto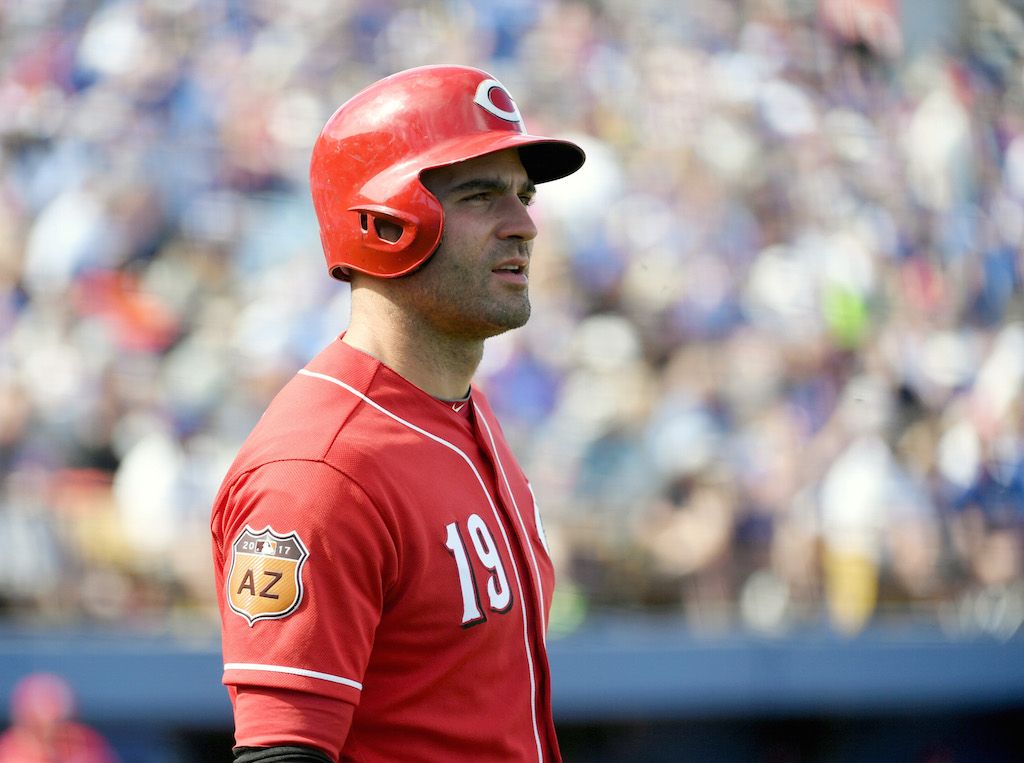 Cincinnati Reds first baseman Joey Votto signed a 10-year, $225 million deal that runs from 2014–2023, with a club option for 2024. The 33-year-old is making $22 million in 2017 and has generally been worth every bit of his deal. Votto has a slash line of .313/.435/.538 with 179 home runs for the Reds since the 2010 season. He's won an MVP award, made four All-Star teams, and led Major League Baseball in on-base percentage.
21. Masahiro Tanaka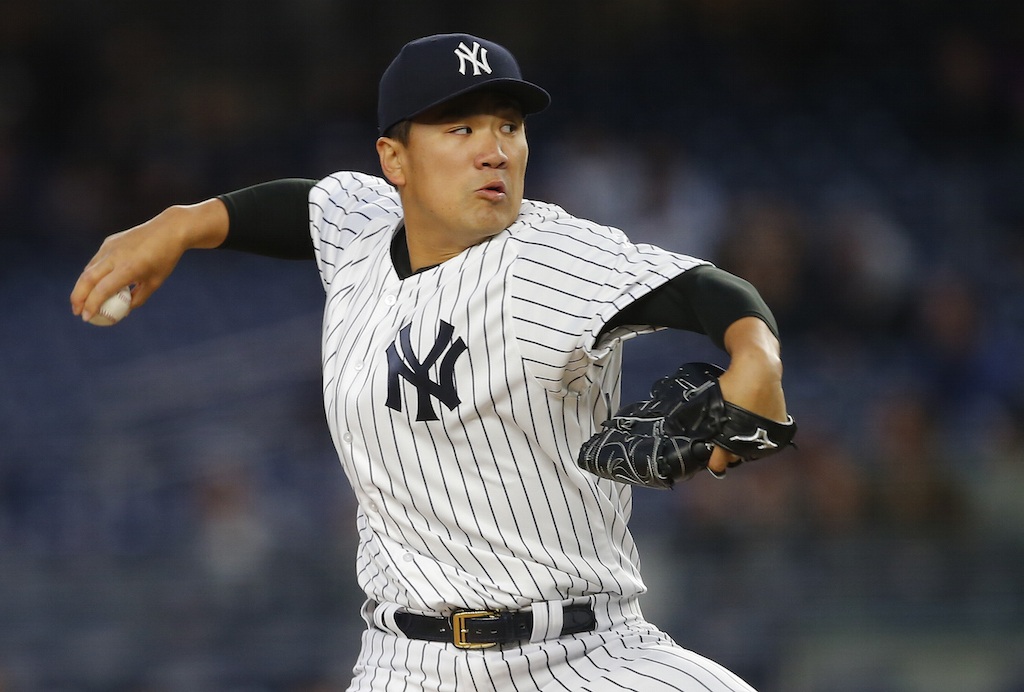 Right-handed starter Masahiro Tanaka absolutely got paid when he arrived with the New York Yankees in 2014. He signed a seven-year, $155 million deal that allows him to opt out after the 2017, 2018, and 2019 seasons. The 28-year-old is making $22 million this season and has put up solid numbers throughout his MLB career: 3.43 ERA, 3.76 FIP, 8.1 K/9, and 1.7 BB/9.
20. Justin Upton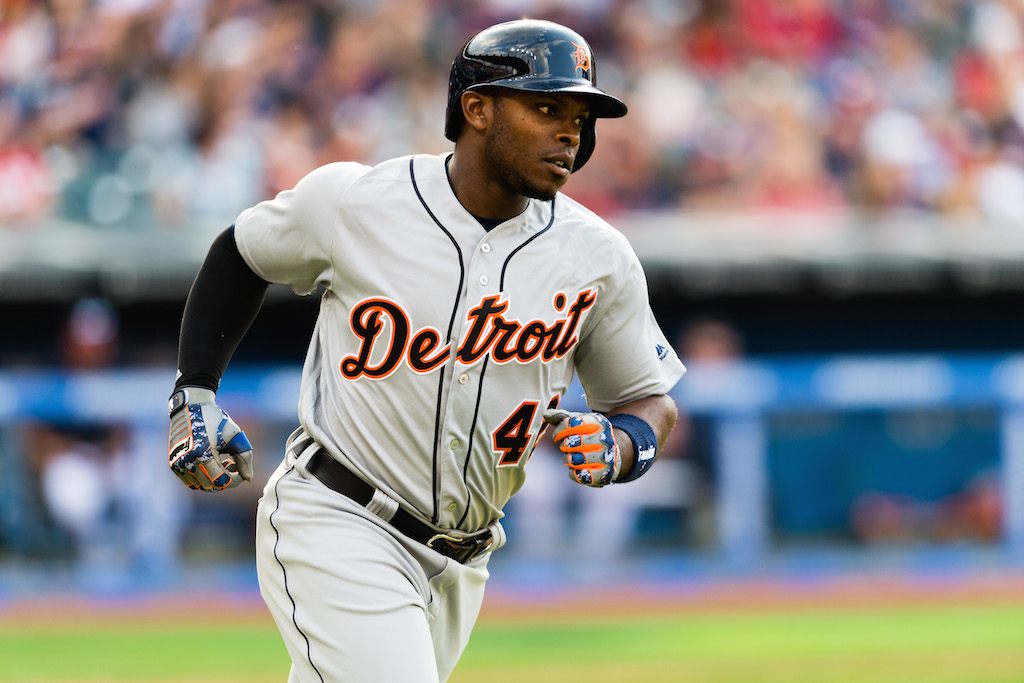 Detroit Tigers outfielder Justin Upton signed a six-year, $132.7 million contract as a free agent prior to the 2016 season. That has the 29-year-old making $22.1 million this season, following up a slightly disappointing first year with the Tigers. Upton hit .246/.310/.465 with 31 homers and a .775 OPS in 2016, accumulating just 2.0 WAR. Since 2009, he has a slash line of .271/.349/.477 with 212 home runs for Detroit, the San Diego Padres, and the Arizona Diamondbacks.
19. Max Scherzer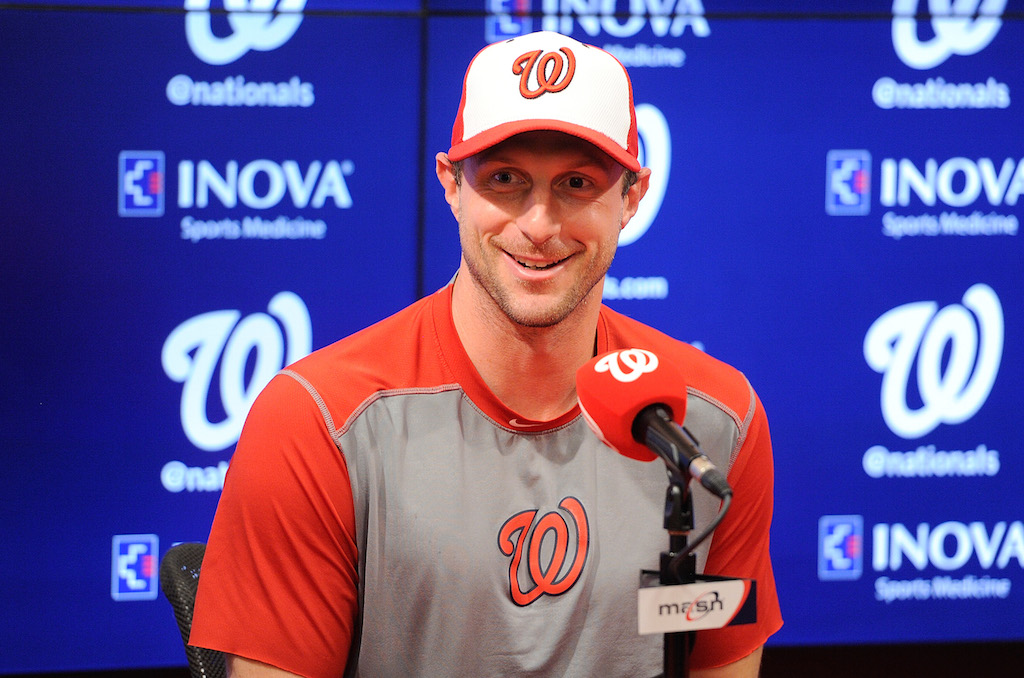 Washington Nationals pitcher Max Scherzer signed a massive, seven-year, $210 million contract with the team in the offseason prior to the 2015 season. That's left his 2017 salary at $22.1 million, which is somehow only the eighth-highest among starting pitchers despite Scherzer being one of the best of the best. The 32-year-old has two Cy Young awards over the last four years to go along with a 2.95 ERA and 10.6 K/9 in 891 2/3 innings pitched.
18. Buster Posey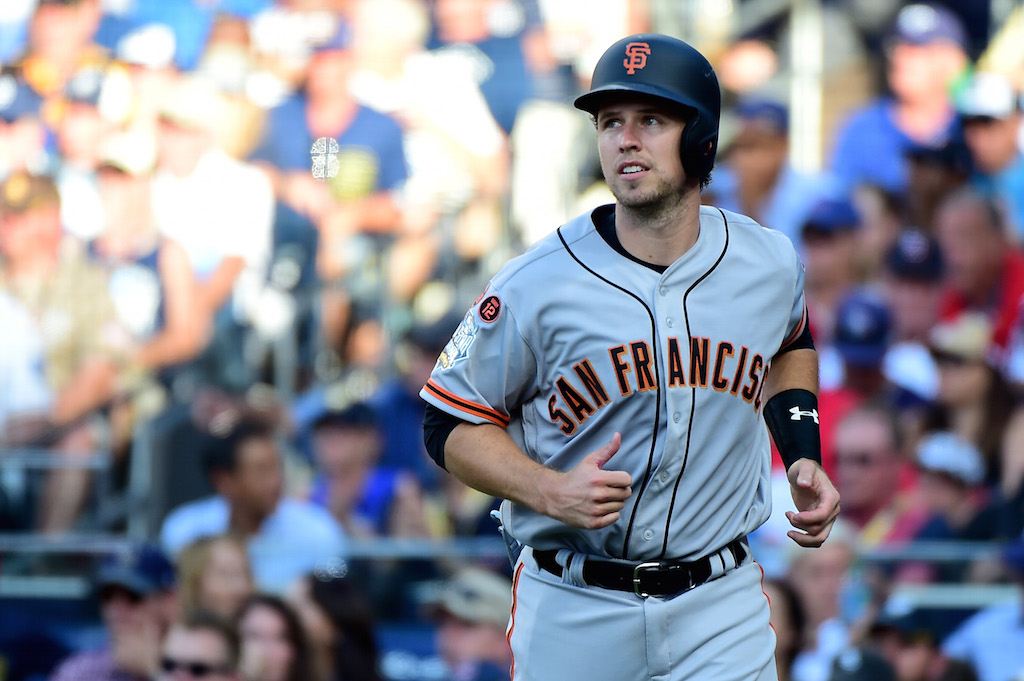 San Francisco Giants three-time World Series champion Buster Posey is the highest-paid catcher in the game, as of 2017. He's making $22.1 million as a 30-year-old coming off four All-Star appearances in the last five seasons. He also has Rookie of the Year and National League MVP awards to his credit. His career slash line is an impressive .309/.375/.479, and he has an even more impressive WAR total: 35.3 since the start of the 2010 season.
17. Adrian Gonzalez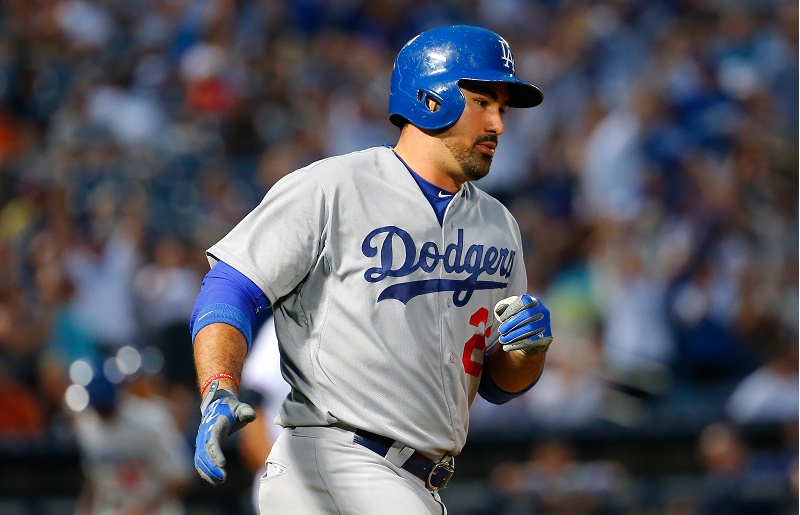 Los Angeles Dodgers first baseman Adrian Gonzalez has had an impressive career, leading the league in hits once, RBI once, and walks once. He has four Gold Gloves and has totaled 308 home runs in his first 13 MLB seasons. Gonzalez is making $22.3 million in 2017, as well as $22.3 million in 2018, but he's 35 years old and his stats are beginning to decline. First-base prospect Cody Bellinger may knock him out of a job, sooner or later.
16. Yoenis Cespedes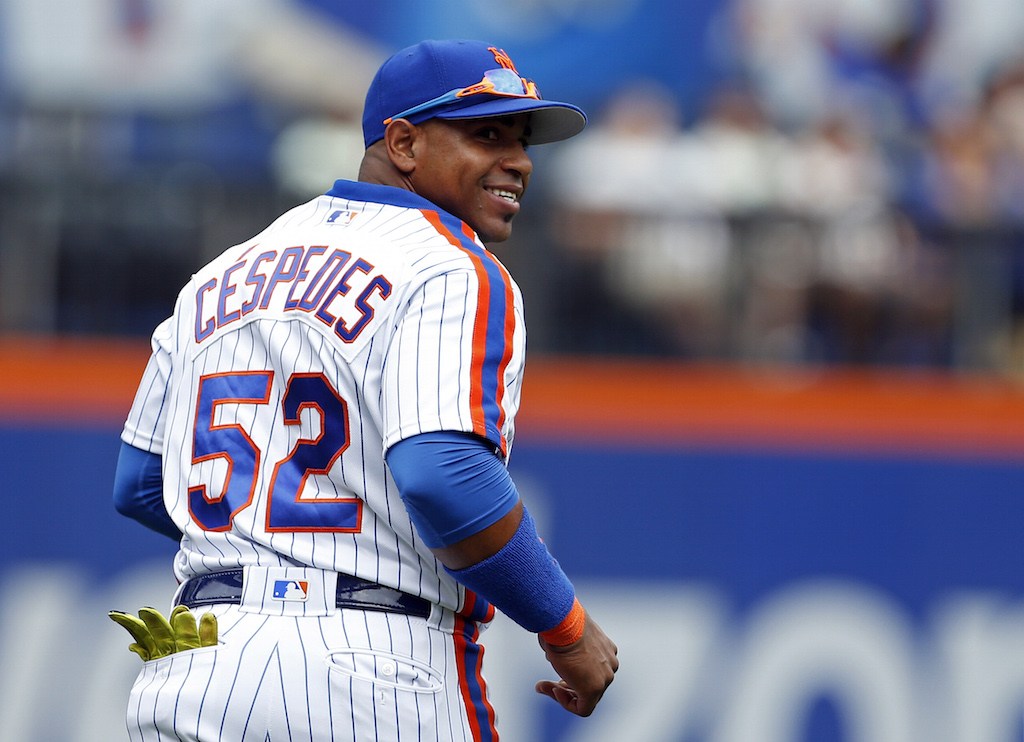 Last offseason, New York Mets outfielder Yoenis Cespedes signed a four-year, $110 million deal to stick around and continue being the biggest star in their lineup. In his first year, Cespedes is making just $22.5 million, and he'll jump up to $29 million in the final three years of his contract. Since joining New York in the middle of the 2015 season, Cespedes has a .281/.351/.560 slash line with 54 home runs. He led the Mets to the World Series against the Kansas City Royals.
15. Cole Hamels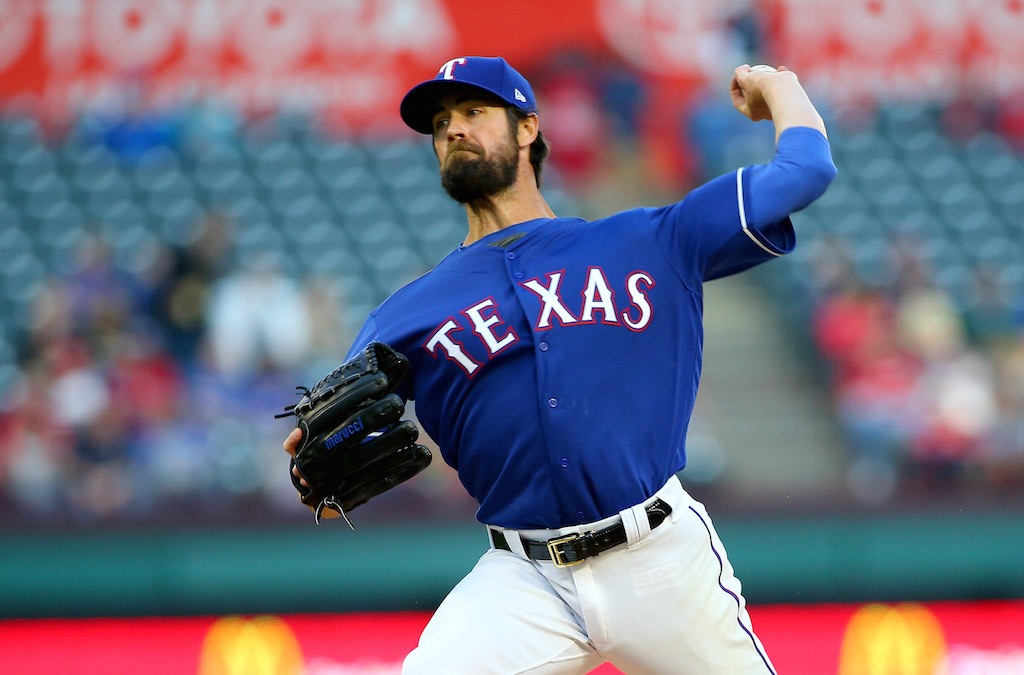 Texas Rangers starting pitcher Cole Hamels has two years left on the six-year, $144 million deal he signed back when he was with the Philadelphia Phillies. The 33-year-old left-hander has a salary of $22.5 million and is still one of the top pitchers in Major League Baseball. Since being acquired in 2015, Hamels has a 3.38 ERA in 317 innings pitched with 8.3 K/9.
14. Hanley Ramirez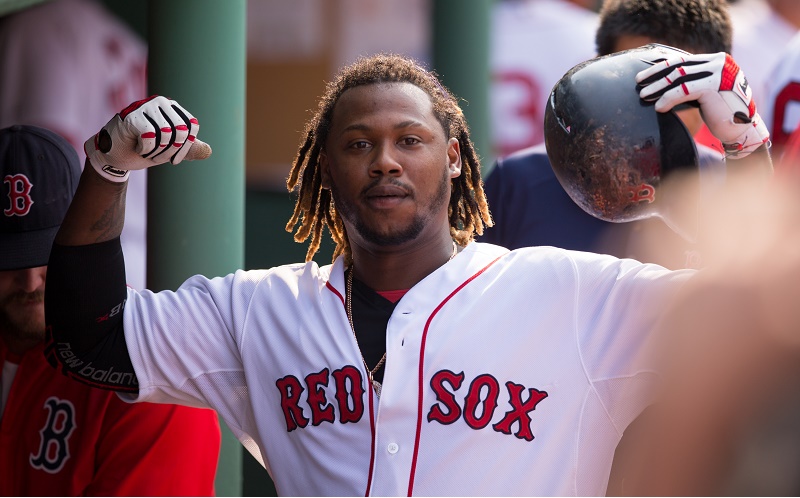 Boston Red Sox slugger Hanley Ramirez is 33 years old and has a $22.7 million salary for the 2017 season. He's had an up-and-down career the last few years, posting a disappointing .717 OPS in 2015 with the Red Sox but then .866 last year. The former Rookie of the Year with the Florida Marlins made three consecutive All-Star teams and finished second in the NL MVP voting early in his career. However, he's settled in to become a solid middle-of-the-lineup hitter in his post-prime years.
13. Joe Mauer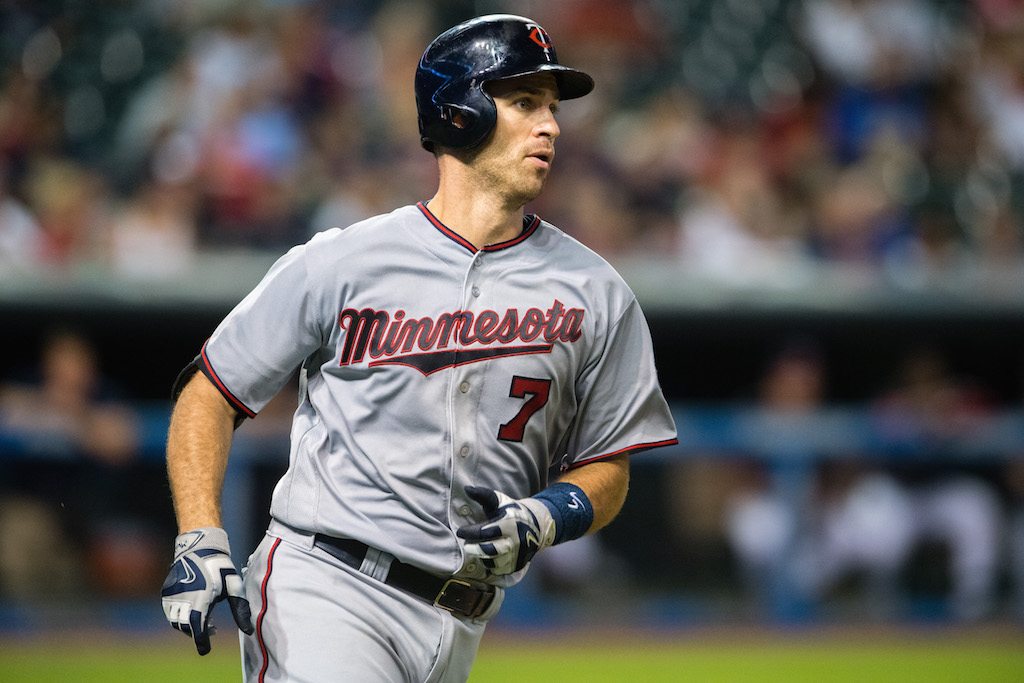 Minnesota Twins first baseman Joe Mauer is in his 14th season with the team, and he's not quite the player he once was. After winning the American League MVP award in 2009, Mauer signed an eight-year, $184 million contract extension to take him through the 2018 season. That means he's making $23 million in 2017, despite the fact that he's hit just .267/.351/.378 since the start of the 2014 season with 5.8 total WAR.
12. Johnny Cueto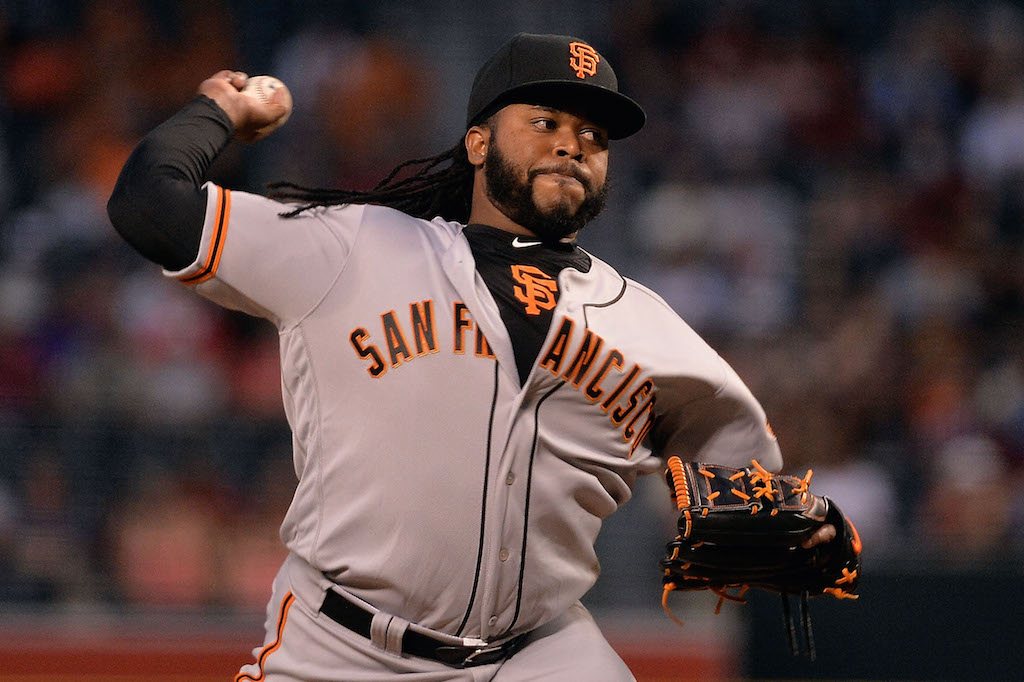 San Francisco Giants starting pitcher Johnny Cueto is in his 10th MLB season, making $23.5 million on the six-year, $130 million deal he signed prior to the 2016 season. Dating back to the start of the 2011 season, Cueto has sneakily become one of the very best in the game, posting a 2.81 ERA in 1,167 innings pitched with a 3.35 FIP and 7.7 K/9. He has an opt-out clause for each remaining season on his deal, so the 31-year-old can become a free agent and cash in on a new deal this winter.
11. Robinson Cano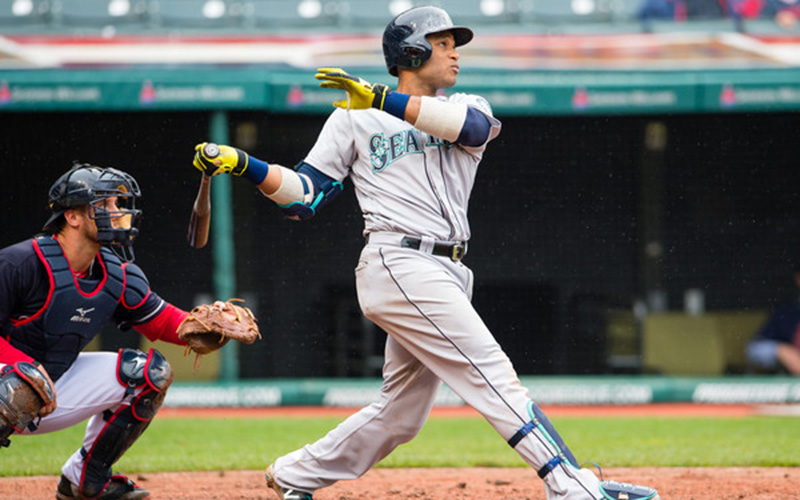 34-year-old Seattle Mariners second baseman Robinson Cano is in just the fourth year of his 10-year, $240 million deal. He signed with Seattle as a free agent prior to the 2014 season, and he's been very good while in a Mariners uniform. Cano has a .299/.355/.482 slash line as a Mariner, and he'll be making $24 million in the 2017 season. Seattle will be paying him that same salary all the way through the 2023 season.
10. CC Sabathia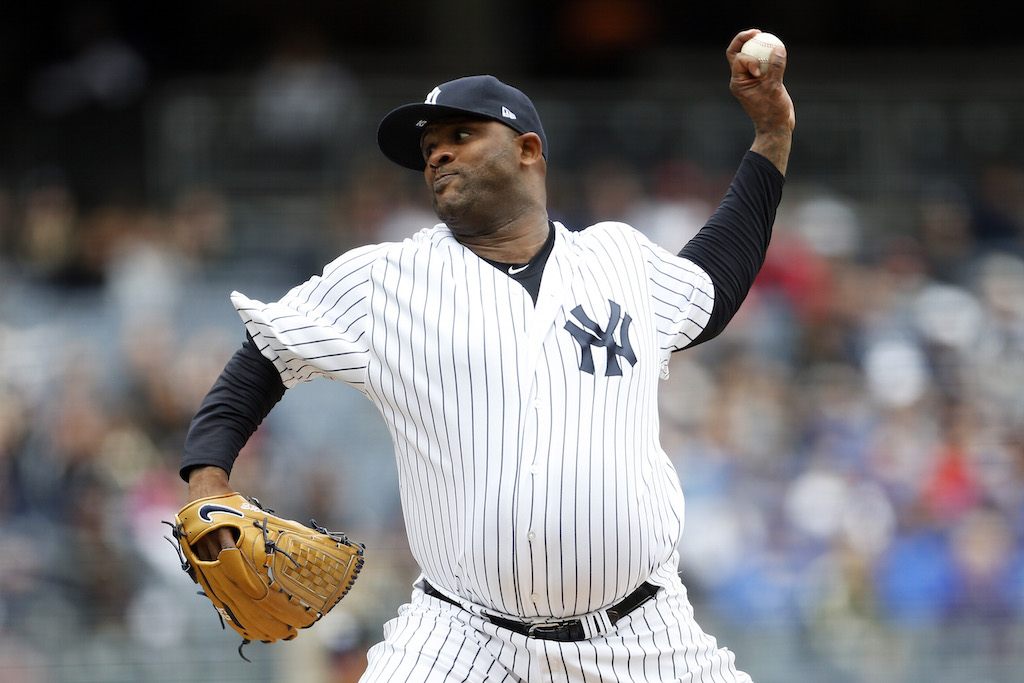 New York Yankees starter CC Sabathia is in the last year of his seven-year, $161 million deal. He'll make $25 million this season at the age of 36, despite the fact that he hasn't been very good for a few seasons. Since 2013, Sabathia has a 4.55 ERA in 654 2/3 innings pitched. But that doesn't change the fact that he was very good at one time, winning the Cy Young award in 2007 and helping lead the Yankees to a World Series victory in 2009.
9. Jon Lester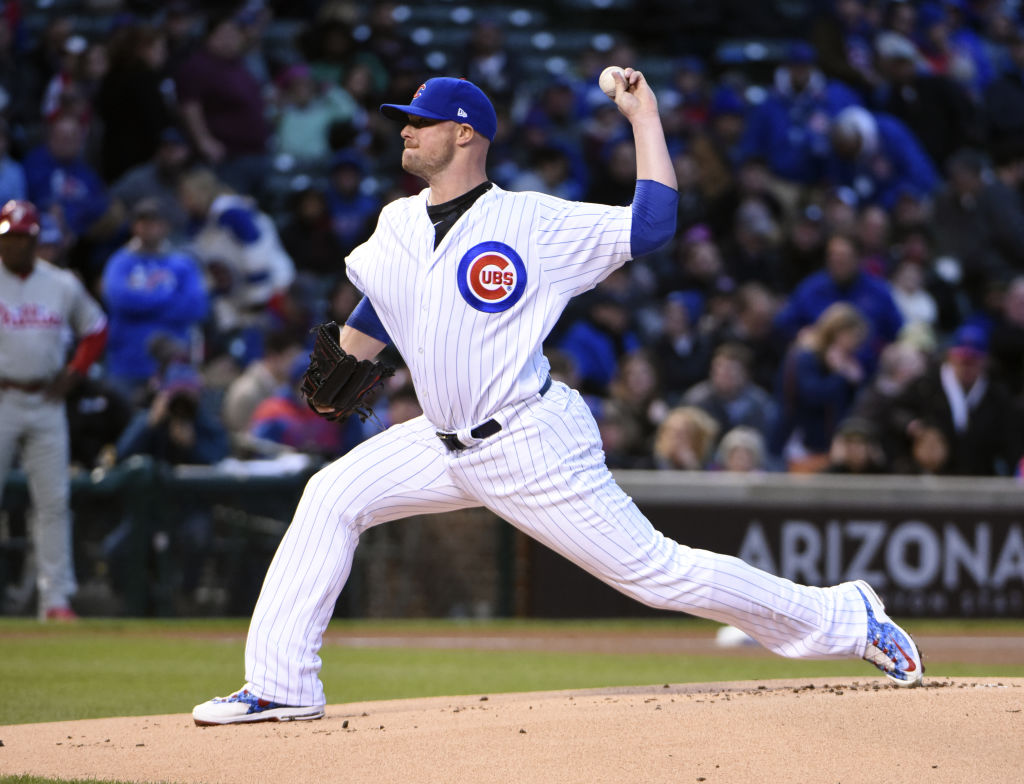 Unlike Sabathia, Chicago Cubs left-handed starter Jon Lester just keeps getting better with age. He signed with the team as a free agent in the winter prior to the 2015 season, getting a seven-year, $155 million deal at the age of 31. He's won three World Series rings, including playing a major role on the 2016 Cubs team that finally broke through. Lester is making $25 million in 2017 and has a 2.80 ERA in 680 1/3 innings going back to the start of 2014.
8. Albert Pujols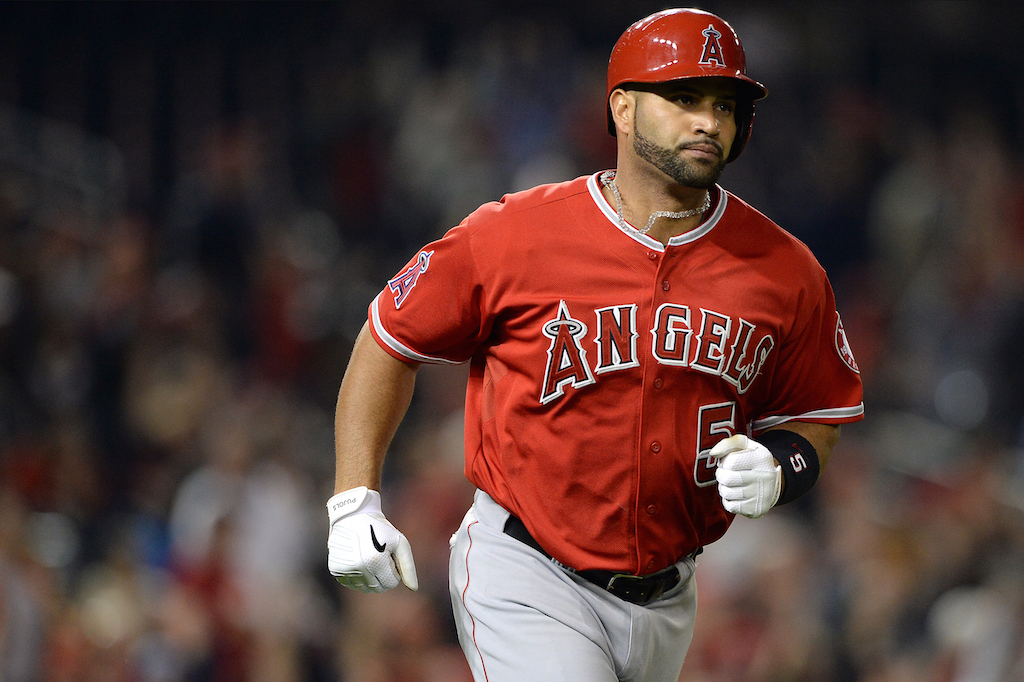 Los Angeles Angels designated hitter and Trout teammate Albert Pujols is nowhere near the player he once was back with the St. Louis Cardinals. In six years with the Angels, Pujols' OPS of .792 doesn't come close to comparing to his 1.037 OPS in 11 seasons in St. Louis. But the Angels signed him to a 10-year, $240 million deal that will pay him $26 million in 2017. The 37-year-old former slugger still has four seasons remaining on the contract.
7. Felix Hernandez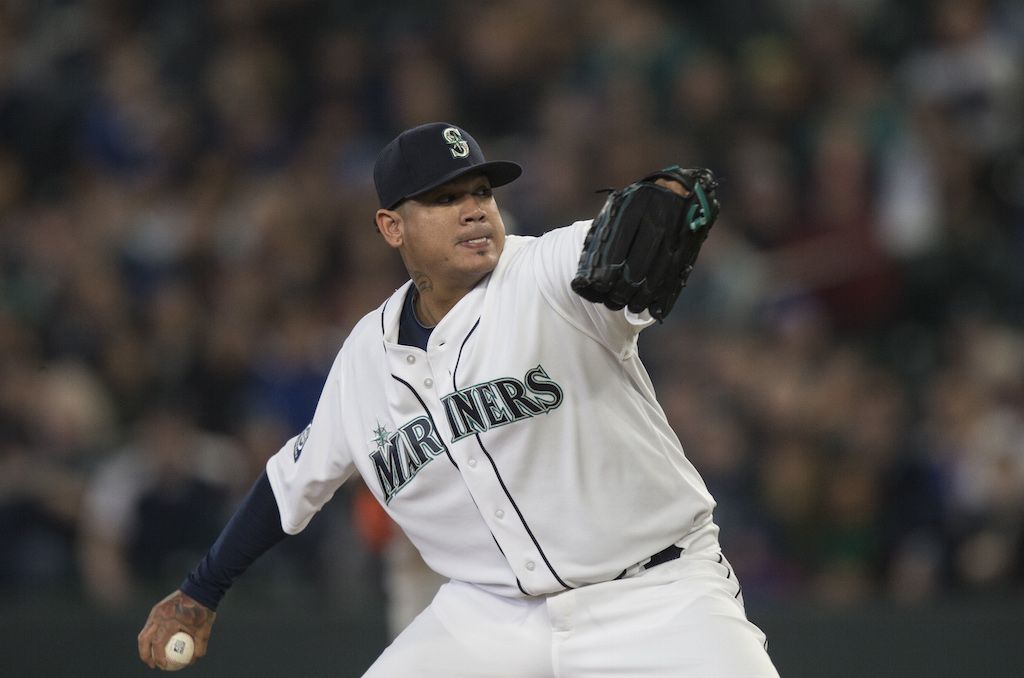 Seattle Mariners starting pitcher Felix Hernandez has somewhat quietly been one of the best pitchers of this generation. Despite making his major-league debut back in 2005, he's still only 31 years old. He's led the American League in ERA twice — winning one Cy Young award. Hernandez has seen his performance drop off a bit in recent seasons, with a 3.73 ERA in 381 2/3 innings since 2015. But he'll still get $26.8 million in 2017.
6. Justin Verlander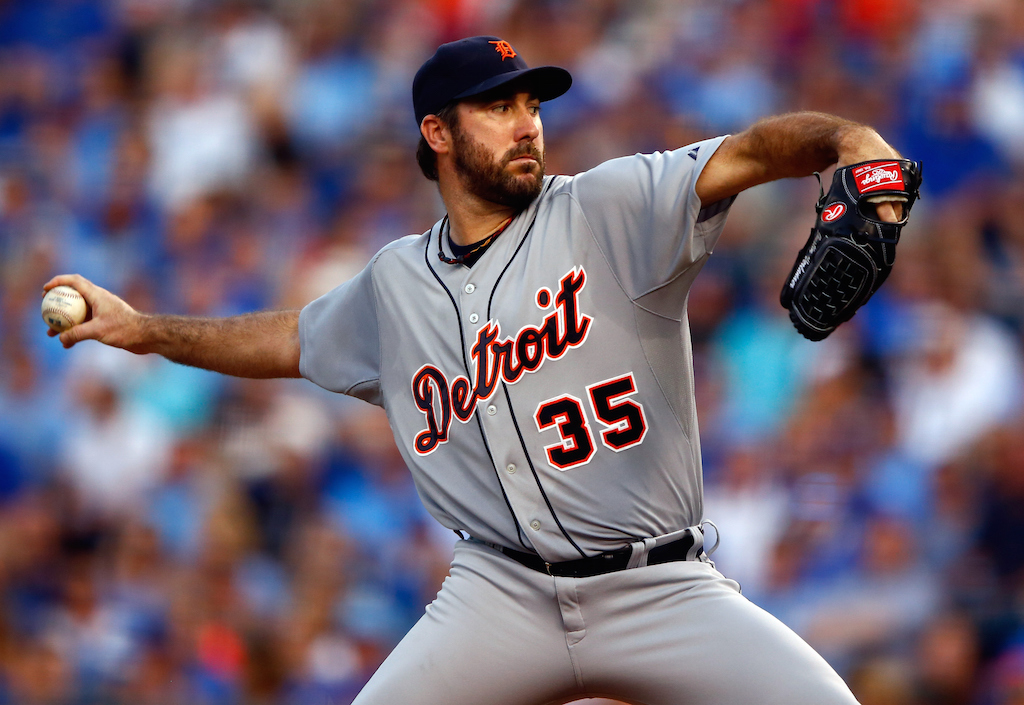 Detroit Tigers pitcher Justin Verlander is also one of the best of this generation, having a Rookie of the Year, Cy Young, and MVP award to his ledger. The 34-year-old is making $28 million this season, coming off a resurgent year in 2016 (34 starts, 227 2/3 innings pitched, and a 3.04 ERA). Verlander no longer has the high heat on his four-seam fastball, but he's figured out how to be an effective pitcher in his post-prime years.
5. Miguel Cabrera
Another Detroit Tiger on the list is first baseman Miguel Cabrera. Miggy is unquestionably one of the greatest hitters of the last 30 years, sporting a career slash line of .320/.398/.560 with 451 home runs. He's still only 34 years old and is locked in for at least six more years with the Tigers, so expect that he'll have no issue adding to that home-run total. As for 2017, Cabrera is making $28 million.
4. Jason Heyward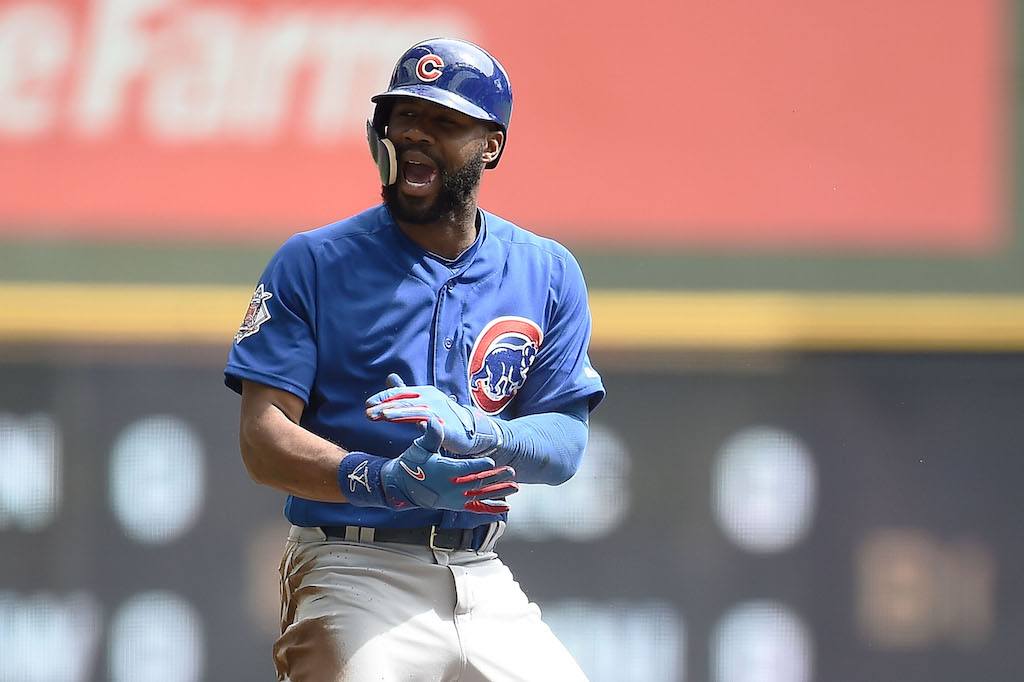 The biggest money on Jason Heyward's eight-year, $184 million contract comes in 2017 and 2018, when he'll make $28.1 million per year. That's a lot of money for the Chicago Cubs to pay for a guy who's essentially a defense-first, bat-second kind of player. But the Gold Glove outfielder also brings great base-running and clear leadership abilities to the clubhouse. Heyward had the worst year of his career in 2016, hitting .230/.306/.325 in 592 plate appearances.
3. David Price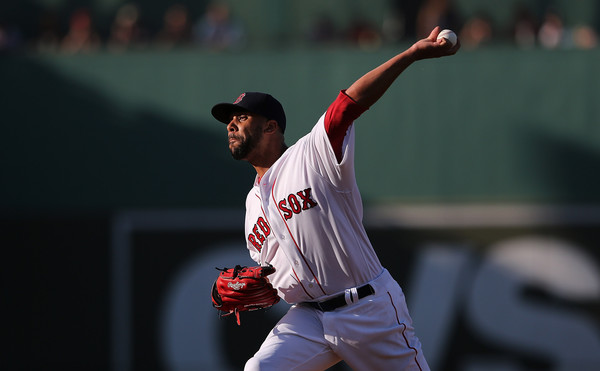 Boston Red Sox pitcher David Price has been a bit of a disappointment, given the fact that he signed a seven-year, $217 million contract with the team prior to the 2016 season. In that first year, Price managed just a 3.99 ERA in 230 innings pitched, helping lead Boston to the playoffs but not the World Series. In 2017, the 31-year-old will make $30 million despite an injury that will eat up at least his first few months of the season.
2. Zack Greinke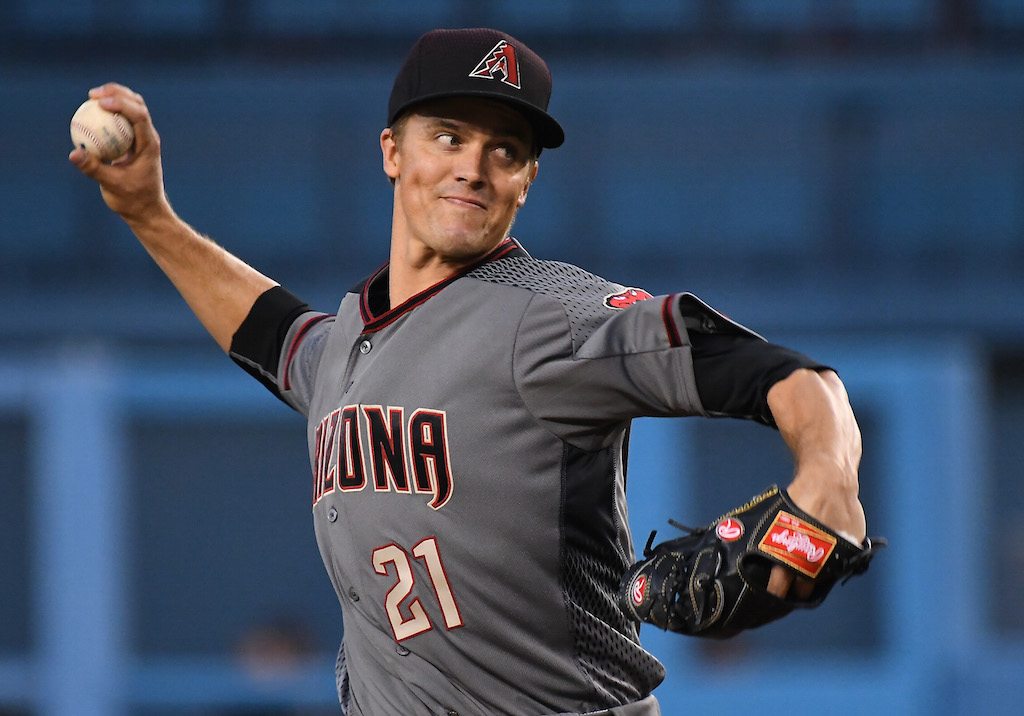 In 2015, Zack Greinke came off a second-place finish in the Cy Young voting and led Major League Baseball with a 1.66 ERA. He opted out of the remainder of his contract with the Los Angeles Dodgers and got a new deal, signing a six-year, $206.5 million contract with the Arizona Diamondbacks. The 33-year-old had a rough first season with the D-backs, pitching just 158 2/3 innings with a 4.37 ERA. No matter how he performs, though, he'll get paid. Arizona owes Greinke $34 million in 2017.
1. Clayton Kershaw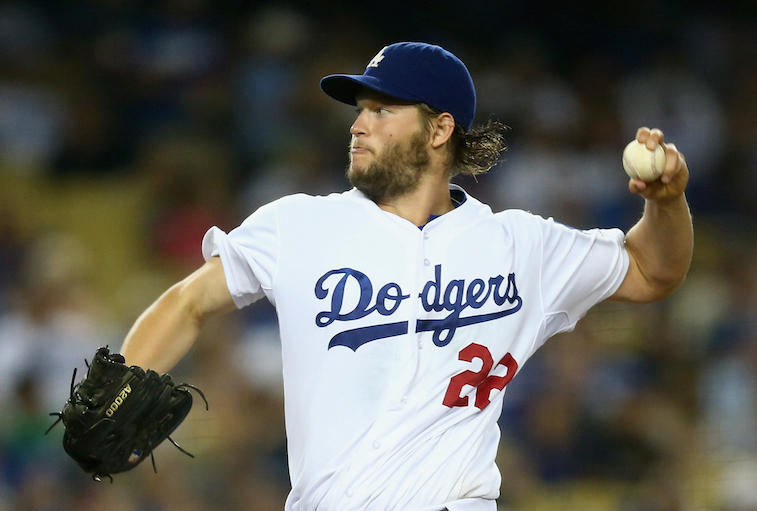 Greinke's former Dodgers teammate, left-hander Clayton Kershaw, comes in as the highest-paid player in Major League Baseball this season. Kershaw has four more years, including two player option years, remaining on a seven-year, $215 million contract with Los Angeles that could have him hitting free agency at the age of 30. He's the very best pitcher in the game, without dispute, having won three Cy Young awards, an MVP, and posted a 2.07 ERA in 1,339 2/3 innings since 2011. Kershaw will make $35.5 million this season.
Statistics courtesy of ESPN, Spotrac, and Baseball -Reference.