12 MLB Players Who Need to Get It Together
The 2017 baseball schedule is roughly 20% complete. We're beginning to identify the players who are off to really good and really bad starts. While plenty of players surprised us in a good way, some big–name players are struggling, either at the plate or on the mound. We took a look at 12 MLB players who need to get it together and turn their season around before it's too late.
12. Carlos Gonzalez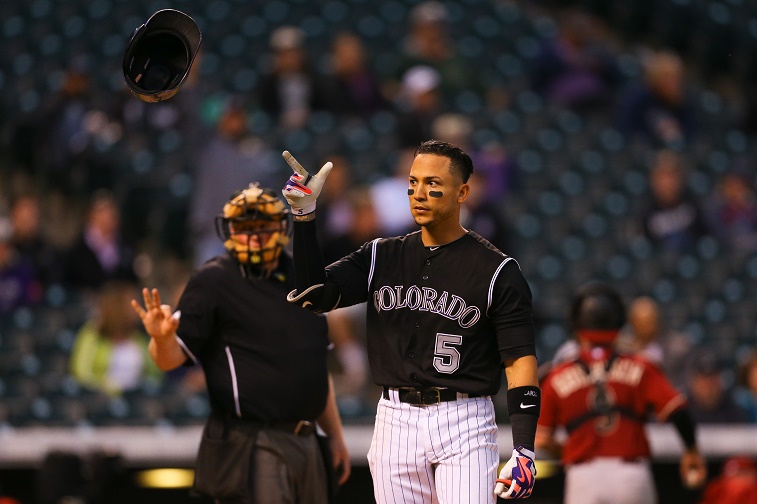 Colorado Rockies outfielder Carlos Gonzalez has been one of the best overall hitters in Major League Baseball throughout most of his career. Since the start of the 2009 season, CarGo has a slash line of .295/.353/.534. That comes from playing at Coors Field in Colorado, so there's some understandable scoffing at the gaudy numbers he's put up over the years. But so far this season, it hasn't been that way.
In 116 plate appearances to start the season, the 31-year-old is hitting just .192/.259/.298 with two home runs. The Rockies are off to a sizzling start, sitting atop the NL West, but without Gonzalez picking up the slack they won't realistically be able to stay there.
11. Kyle Schwarber
There is a mystique around Chicago Cubs outfielder Kyle Schwarber, in large part because of his amazing postseason in 2015 and surprise return to the 2016 World Series despite missing the entire season with a torn ACL. Schwarber posted an OPS+ of 130 in 69 games during the 2015 regular season before hitting 9-for-27 in the postseason with five home runs and then 7-for-17 in the World Series the following year.
So, Schwarber faced high expectations entering 2017 as the new lead-off man in Chicago. But he's hitting just .198/.321/.379 so far this season, which is just one of the problems with the Cubs' mediocre start.
10. Curtis Granderson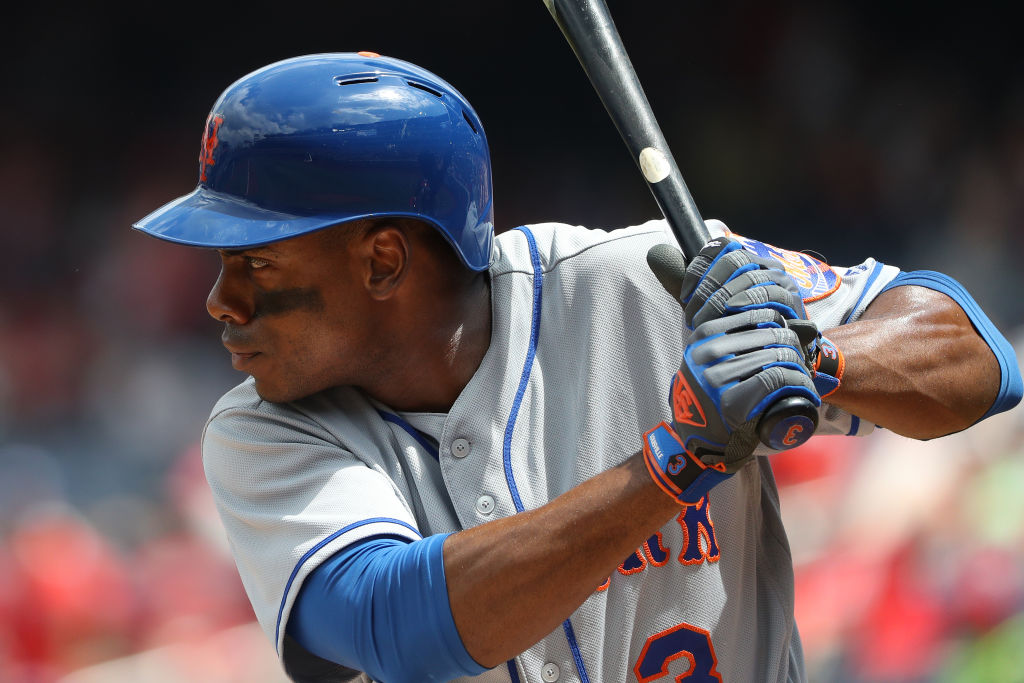 New York Mets outfielder Curtis Granderson has been a strong hitter over the better part of his long career. Playing with the Detroit Tigers, New York Yankees, and New York Mets, Granderson has had a .820 OPS with 266 home runs since the start of the 2007 season. As a 35-year-old last year, he played in 150 games and posted a slash line of .237/.335/.464 with 30 home runs.
But this season, things aren't so rosy. Granderson has hit just .142/.207/.274 in 116 plate appearances. When the roster starts to get healthy there's a decent chance that he could be forced out of his spot in the lineup. He really needs to get it going — and soon.
9. Jose Bautista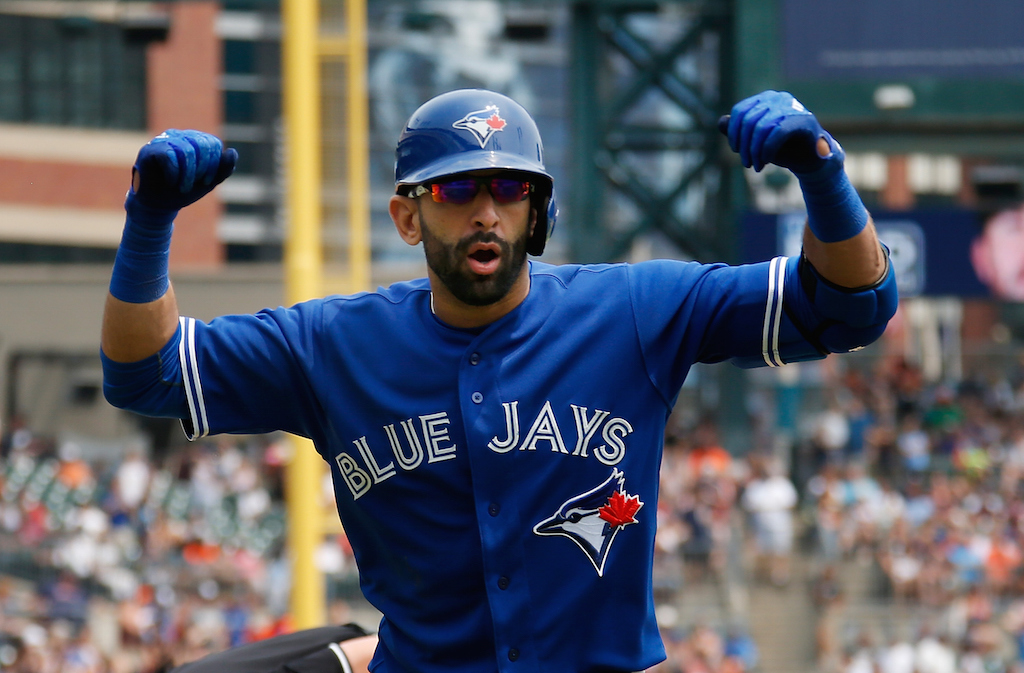 Toronto Blue Jays outfielder Jose Bautista was a major late-bloomer in his career. He broke out with 54 home runs and an OPS of .995 back in 2010, but was 29 at the time. Since the start of that 2010 season, Bautista has hit .261/.384/.532 with 251 home runs and has made six All-Star teams. He's been one of the most consistently great hitters in the game.
But after signing a contract last offseason to return to Toronto for essentially one year at $18.5 million, the 36-year-old is off to an awful start this year. Through 142 plate appearances, Bautista is hitting just .169/.296/.254 with two home runs.
8. Dansby Swanson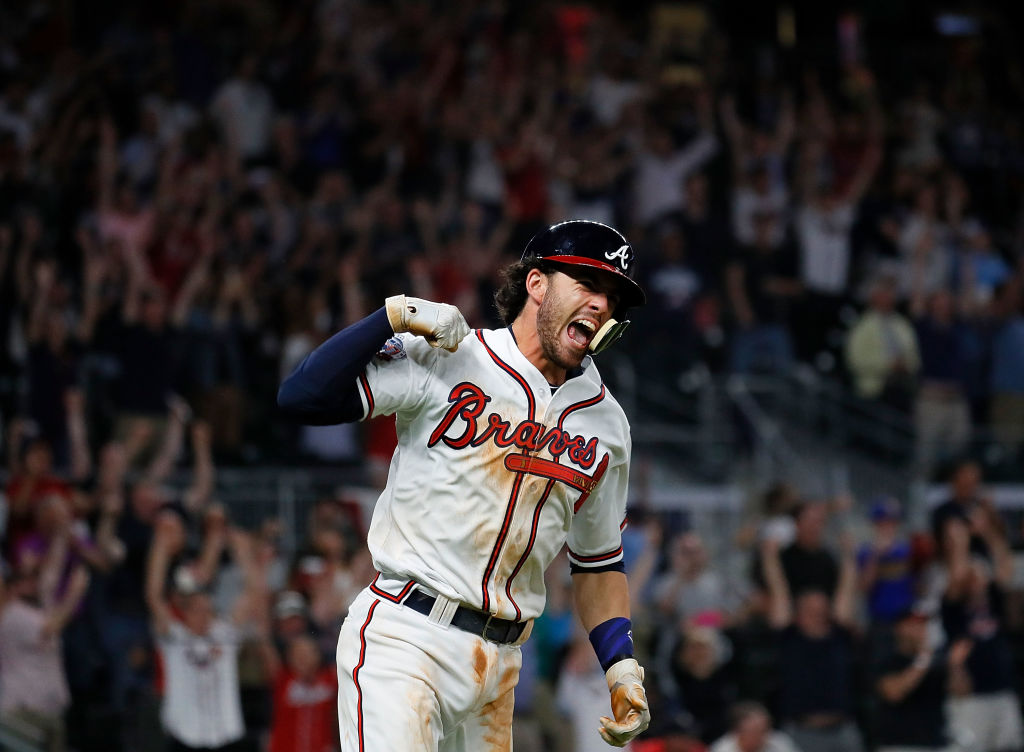 Atlanta Braves shortstop Dansby Swanson had high expectations placed on him coming into this season. He was the No. 1 overall pick in the 2015 MLB Draft by the Arizona Diamondbacks, and he rose quickly with the Braves after a trade prior to the 2016 season. He arrived in August with the big-league team last season, hitting .302/.361/.442 in 38 games.
So far this season, the projected National League Rookie of the Year has been really bad. He's hitting .151/.222/.217 in 117 plate appearances, and it's gotten bad enough that there's at least a discussion about whether to send him back to the minors for a bit.
7. Devon Travis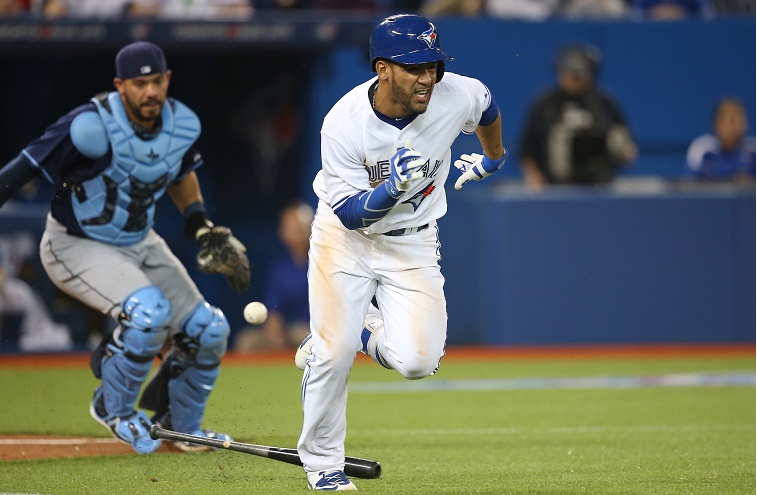 Toronto Blue Jays second baseman Devon Travis came up midway through the 2015 season and showed off tremendous hitting skills. Through the end of the 2016 season, he played in 163 games in MLB with a .301/.342/.469 slash line and 19 home runs. Those are solid numbers, even if he was overlooked while playing in one of the most powerful lineups in the American League.
In 2017, the numbers haven't been quite so nice to Travis. Much like his teammate Bautista, he's struggling with the bat. In fact, Travis has been the worst hitter in baseball by most measures. In 108 plate appearances, he's hitting .157/.204/.245 with just seven total extra-base hits.
6. Trevor Bauer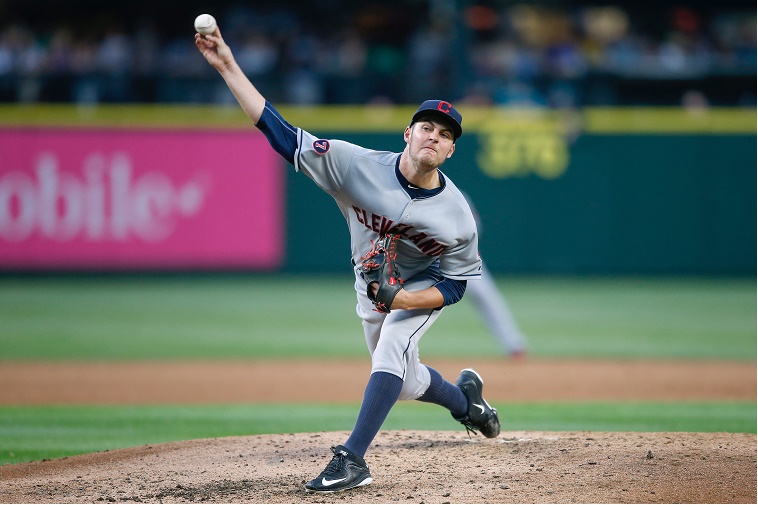 Once a highly-rated pitching prospect, the Cleveland Indians right-hander is known most for his drone accident in the 2016 postseason. It hasn't quite worked out the way he imagined it through his first six MLB seasons, culminating in a 4.58 ERA over the course of 585 1/3 innings.
However, he's a serviceable pitcher for Cleveland and a big part of how the Indians got to the World Series last season. But this season is off to a rocky start for Bauer so far. In six starts, he's tossed 33 innings and allowed 37 hits, seven home runs, and has an ERA of 7.36.
5. Jordan Zimmermann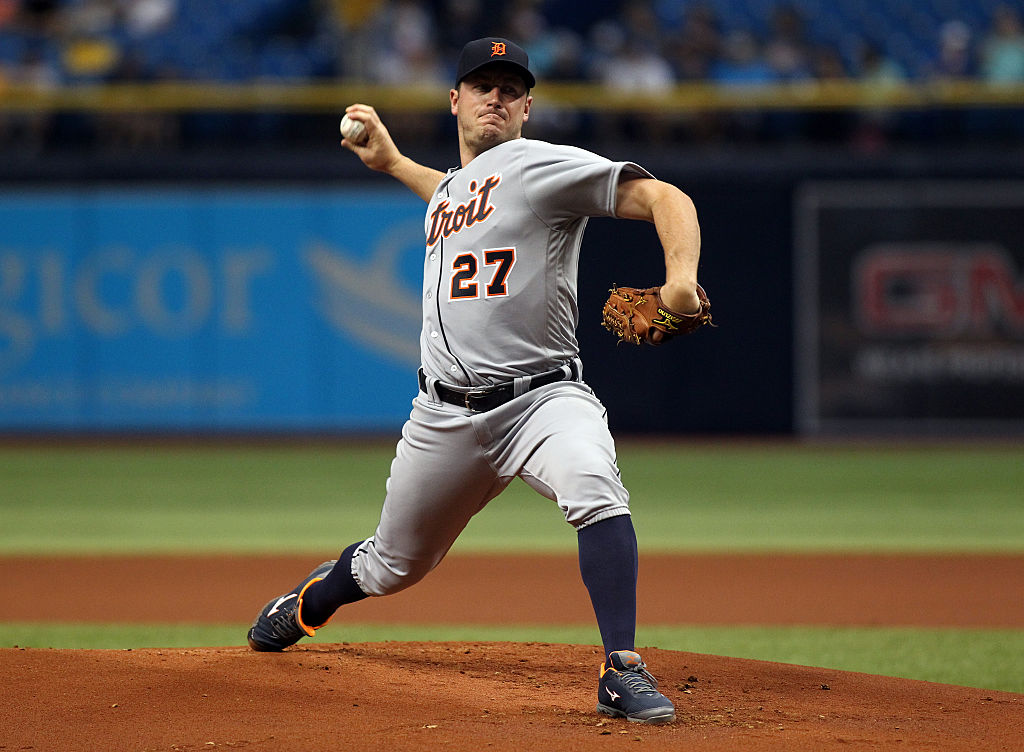 Through the first seven seasons of his big-league career, 31-year-old right-handed starter Jordan Zimmermann had a 3.35 ERA in 1,094 innings pitched for the Washington Nationals. He signed a free agent contract with the Detroit Tigers in the winter prior to the 2016 season, locking in on a five-year, $110 million deal. Zimmermann struggled with injuries in his first year, posting a 4.87 ERA in just 105 1/3 innings pitched.
He's healthy now, but the numbers aren't improving. In six starts so far in 2017, Zimmermann has pitched 33 1/3 innings but has allowed 41 hits to go along with a 6.21 ERA.
4. Vince Velasquez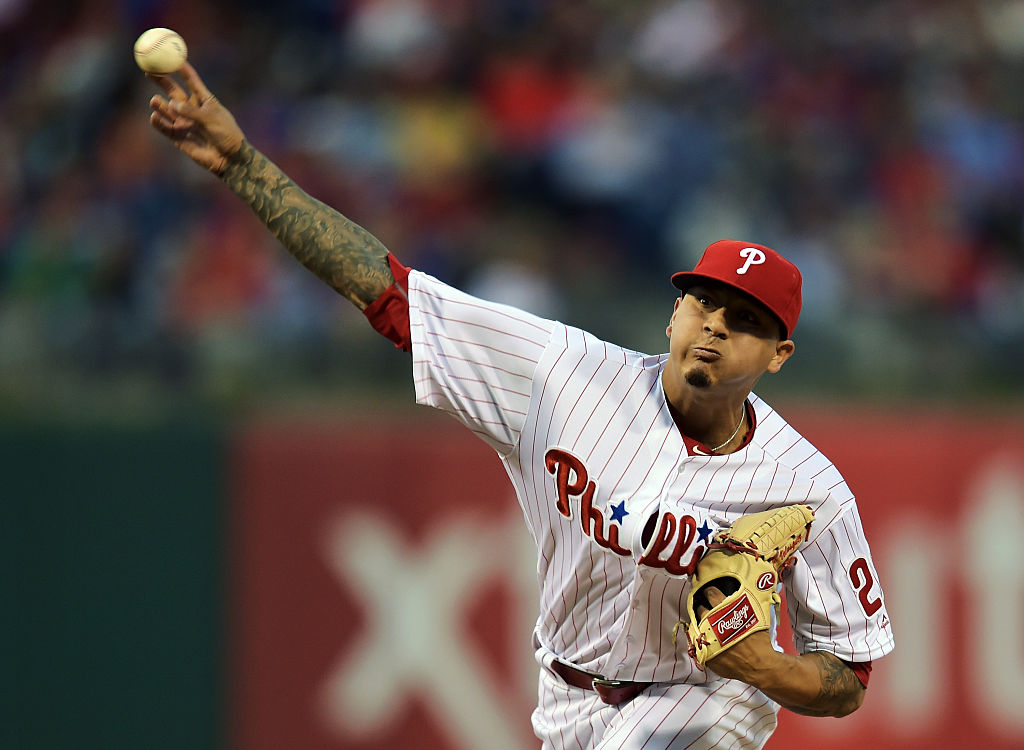 In the offseason before the 2016 season, the Houston Astros dealt starting pitcher Vince Velasquez to the Philadelphia Phillies as part of the deal for reliever Ken Giles. In his first full season in the big leagues for the Phillies, Velasquez started 24 games with a 4.12 ERA and 10.4 K/9. At just 24 years old, the tall right-hander was going to be a big part of the future in Philadelphia — at least that's what we all thought.
Velasquez still could be, but he'll need to turn it around soon before the Phillies begin to lose faith in him. In six starts and 33 1/3 innings, Velasquez has allowed eight home runs and a 5.94 ERA.
3. CC Sabathia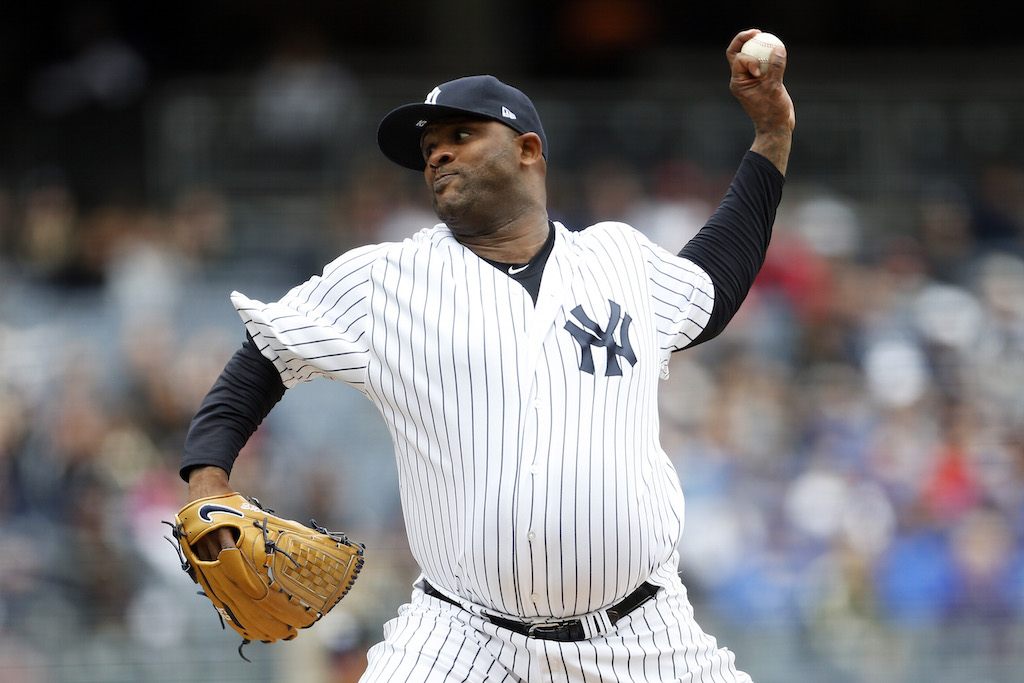 New York Yankees left-handed starter CC Sabathia was once in an elite group of pitchers in the game, even winning a Cy Young award in 2007 with the Cleveland Indians. He was a big part of the 2009 Yankees World Series winner, finishing fourth in the Cy Young voting and taking home the ALCS MVP award. He had three down years, posting a 4.81 ERA from 2013–15, but bounced back in 2016 with a 3.91 ERA in 30 games started.
But that appears to be the outlier. So far in six starts this season, Sabathia has pitched 33 innings and allowed 35 hits with just 25 strikeouts. He has a 5.45 ERA on the year.
2. Matt Moore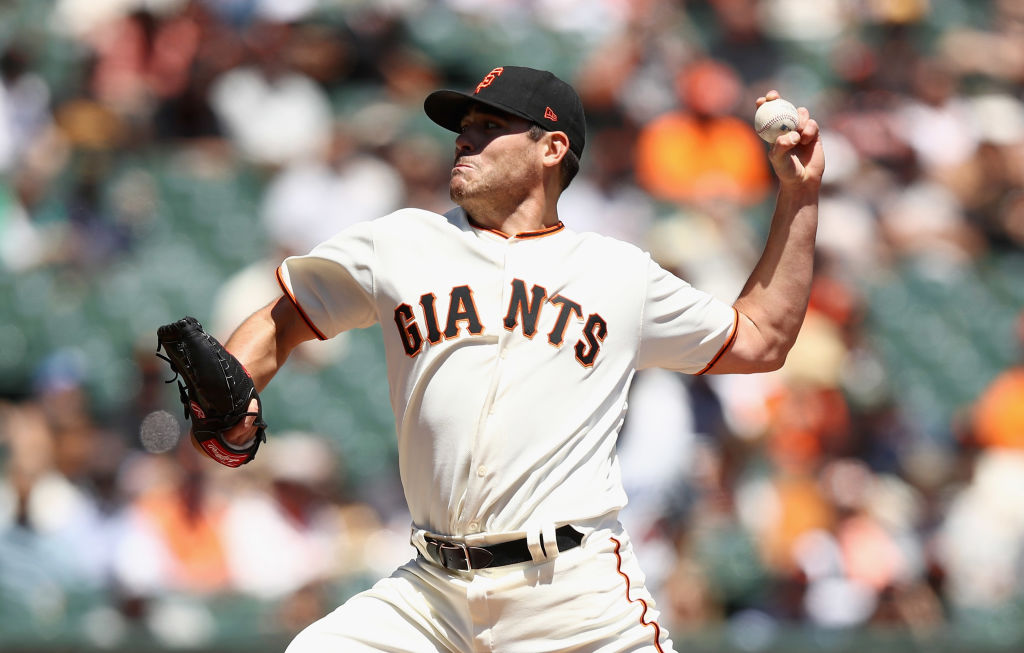 The San Francisco Giants acquired left-handed starter Matt Moore from the Tampa Bay Rays at midseason in 2016, looking to him to help push the team in their run toward the National League wild card. He performed well, with a 4.08 ERA in 68 1/3 innings and 9.1 K/9, and even tossed a great game in the NLDS against the Chicago Cubs. (He went eight innings and allowed just one earned run on two hits with 10 strikeouts.)
It's been a different story so far in 2017. He's pitched 38 2/3 innings over seven starts, but has allowed an outrageous 45 hits and 28 earned runs, rounding out with a 6.52 ERA.
1. Kevin Gausman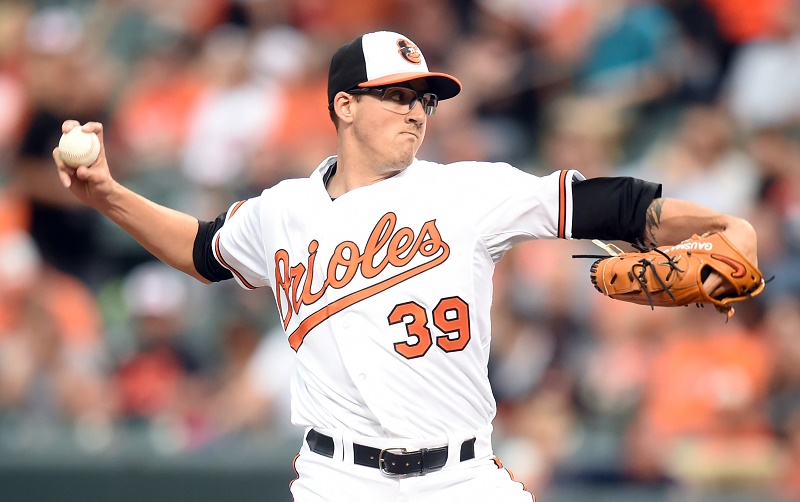 Another curious case of a pitcher who seems to have lost his way: Baltimore Orioles starter Kevin Gausman. He's a former top-prospect who performed extremely well for Baltimore in 2016, accumulating a 3.61 ERA in 30 starts over 179 1/3 innings. He was the Opening Day starter for the Orioles in 2017. The team had high hopes for him leading them back to the postseason yet again.
While that may happen, it'll probably going to require a better effort from Gausman. Through eight starts, he's pitched 38 innings with 47 hits allowed, 19 walks, and a 6.63 ERA.
Statistics courtesy of ESPN and Baseball -Reference.