MLB Players Who Have Totally Surprised Us in 2017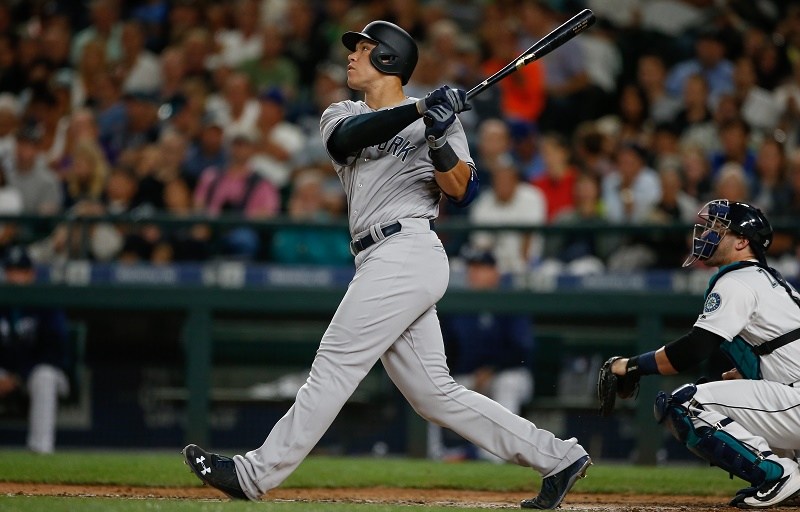 With the baseball schedule coming up on the All-Star break, some of the early hot starts have already fizzled out. Things are beginning to normalize, with a few players serving as the exception to the rule. A handful of players are having major breakout seasons or at the very least performing at levels we didn't expect. Here, we look at 10 MLB players who have surprised us in 2017, ranked from least to most surprising.
10. Ryan Zimmerman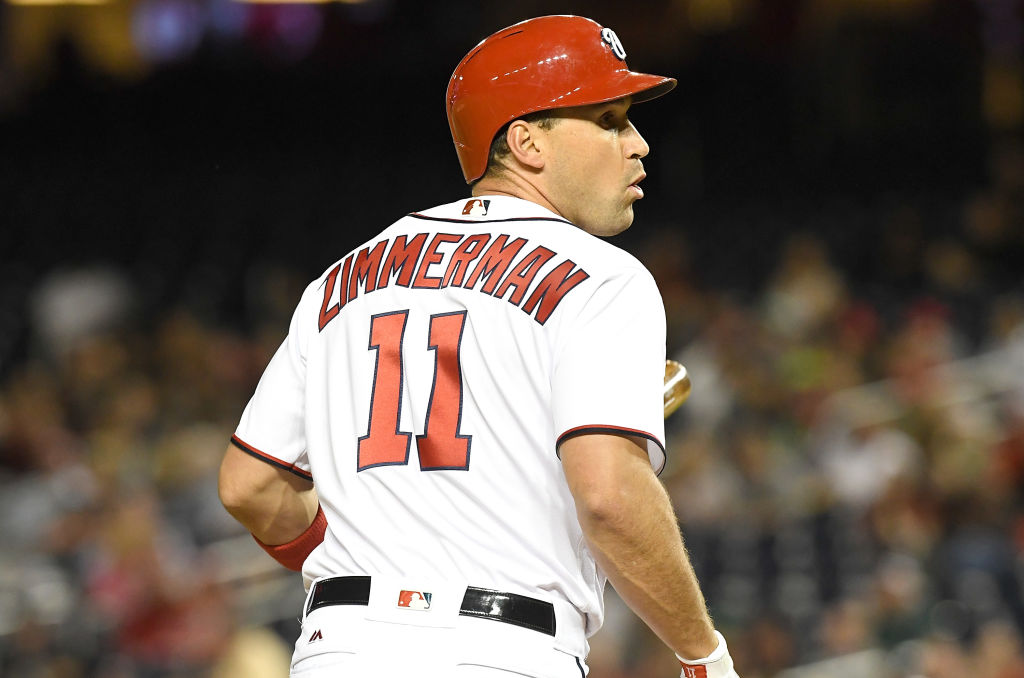 Heading into the 2017 season, Washington Nationals first baseman Ryan Zimmerman had fallen off the radar in Major League Baseball. The once-great hitter posted a .839 OPS through his first five full seasons in the big leagues, establishing himself as a prominent third baseman. But shoulder injuries moved him to first base, where he's averaged just 90 games played per season over the last three seasons with a .720 OPS.
So it's okay if you're legitimately surprised that the 32-year-old jumped out to the best start of his career this year — several seasons after the last time he was relevant. As the All-Star break nears, Zimmerman is hitting .330/.373/.610 with 19 home runs.
9. Felipe Rivero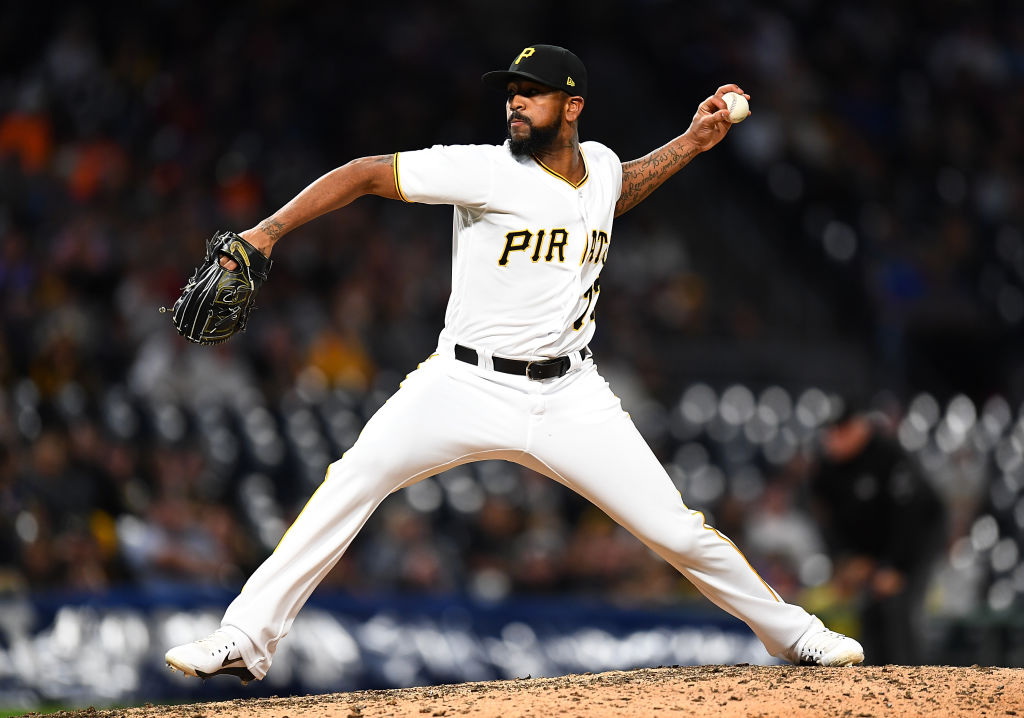 Left-handed reliever Felipe Rivero was part of the return the Pittsburgh Pirates received from the Washington Nationals last season when they traded away closer Mark Melancon. It was easy to overlook Rivero in that deal. He'd thrown 49 2/3 innings for the Nationals at the time of the trade, posting a 4.53 ERA.
Not only has he improved upon that number this season, but 25-year-old has been one of the very best relievers in the game. He's made a NL-leading 43 appearances in the first half of the season, striking out 10.6 batters per nine innings and allowing just 4.3 H/9 with a 0.78 ERA.
8. Ian Happ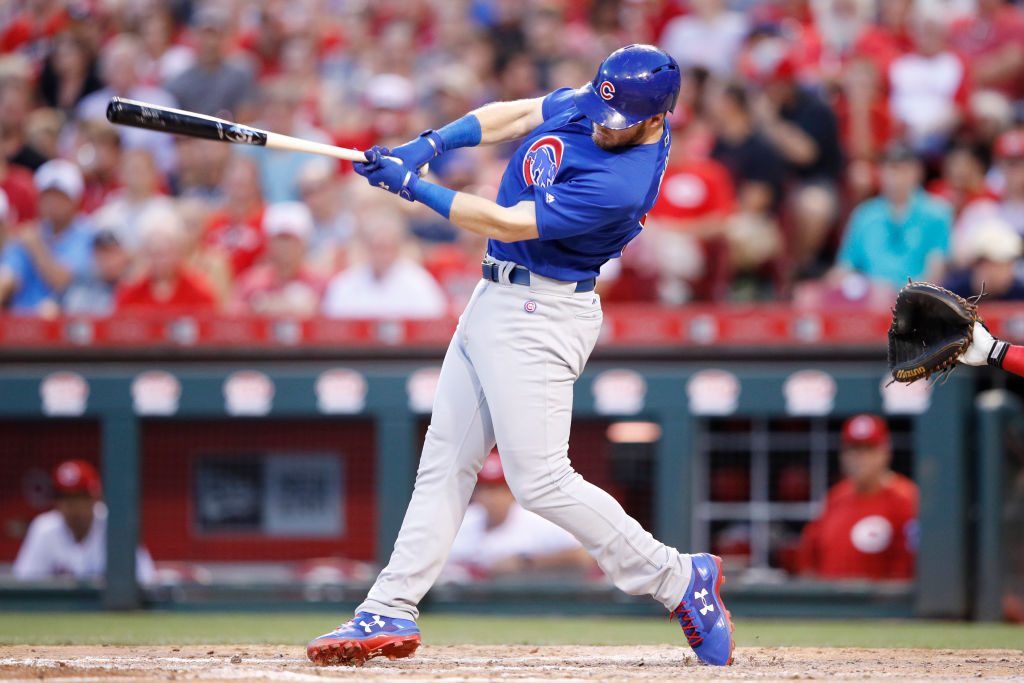 Chicago Cubs second baseman/outfielder Ian Happ is an interesting case, because he doesn't have a long history to draw from. The Cubs called up the rookie for the first time this season, but the kind of success he has experienced is quite surprising. The 22-year-old played just 65 games at Double-A last season, making it look like a September appearance in Chicago might be an optimistic timetable.
But Happ went to Triple-A and destroyed the ball in April, earning his trip to Wrigley Field in May, working his way into the regular starting lineup, and becoming one of the best hitters on the field. Through his first 47 games played, Happ has 12 home runs and a .906 OPS — the latter actually leads the team.
7. Jason Vargas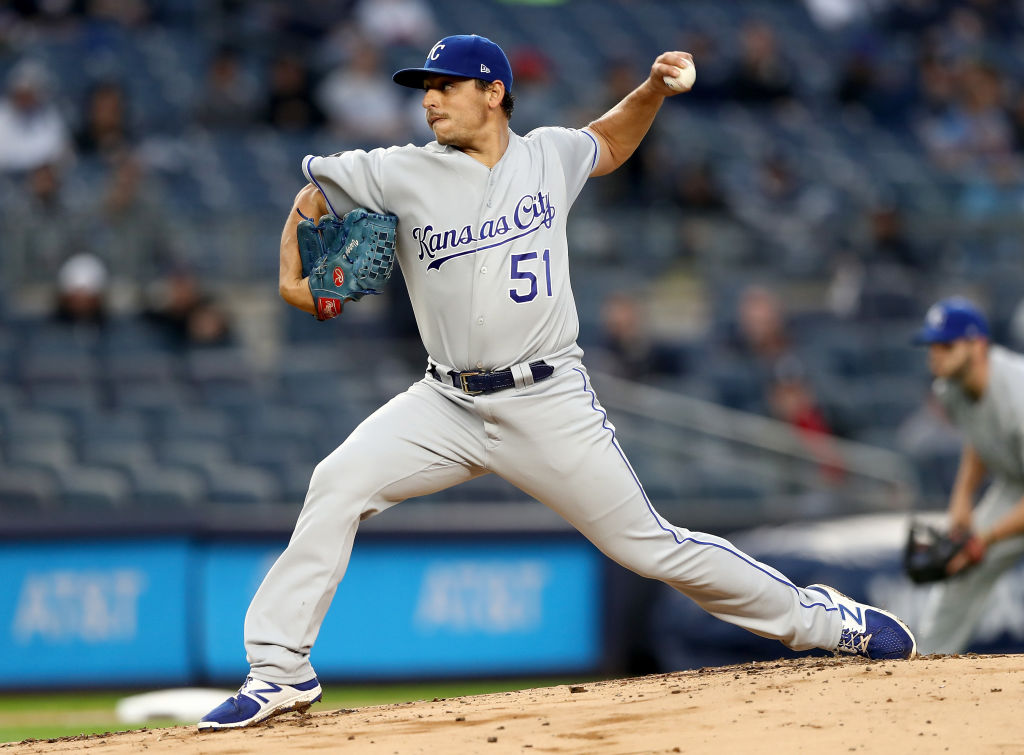 The fact that Jason Vargas is having a great season isn't the only surprising thing. The fact that he has stayed healthy is worthy of our shock and awe, too. Over the last two seasons with the Kansas City Royals, Vargas has appeared in just 12 games for a total of 55 innings with a 3.60 ERA. Now 34 years old and on the final year of his contract, the notion that he would stay healthy and pitch well seemed farfetched.
But nobody saw a 2.62 ERA through 106 1/3 innings prior to the All-Star break coming from Vargas, who has a 4.05 ERA in his career. The peripheral numbers, such as his 3.79 FIP and 3.79 ERA over his last 10 starts, suggest that he won't be able to sustain this. But the overall performance has surprised us, nonetheless.
6. Corey Knebel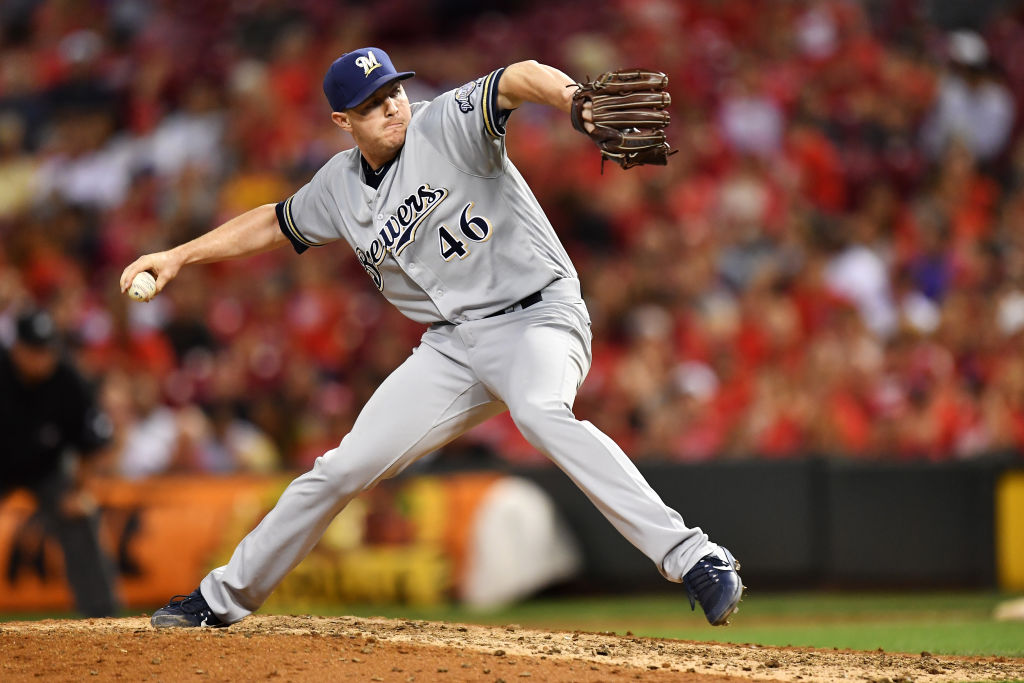 Right-handed reliever Corey Knebel has always been a high-strikeout pitcher, posting 10.5 K/9 in his first three seasons in the big leagues prior to 2017. But he also allowed 8.5 H/9 and walked 3.5 BB/9 during that time, posting a 4.03 ERA in 91 2/3 innings with a 3.64 FIP. So while he was talented and could strike batters out, Knebel wasn't consistent at all.
This season has been different. The 25-year-old isn't giving up as many hits (5.1 H/9) and is striking out an absurd amount of batters (15.7 K/9). Knebel has become practically untouchable in moving into the closer role for the Milwaukee Brewers, posting a 1.11 ERA and making his first All-Star team.
5. Logan Morrison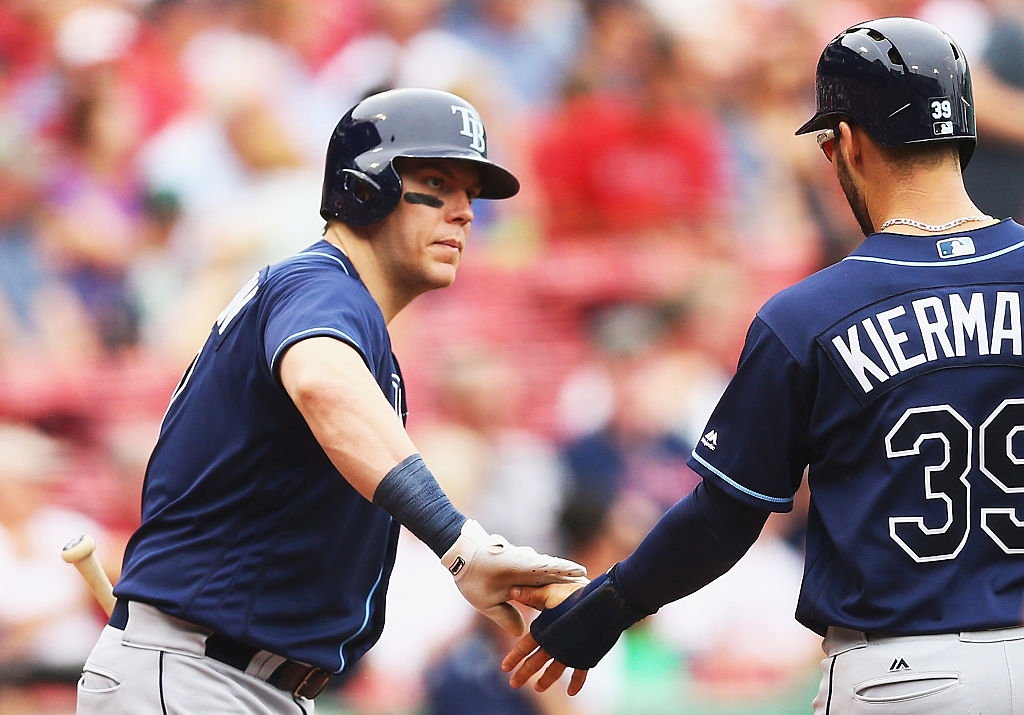 This 29-year-old journeyman first baseman in his second season with the Tampa Bay Rays. In the last five seasons, having also played for the Miami Marlins and Seattle Mariners, Logan Morrison has posted a .712 OPS with 106 games played per season and an average of 19 home runs per 162 games. In short, he's been a fairly mediocre player at a position that is currently quite deep around baseball.
But Morrison is experiencing a career year in 2017. He's already clubbed 24 home runs, which represents a career high, through his first 81 games played. Morrison has a .945 OPS — No. 1 in the American League among first basemen — and has a serious case as a snub for the All-Star game.
4. Eric Thames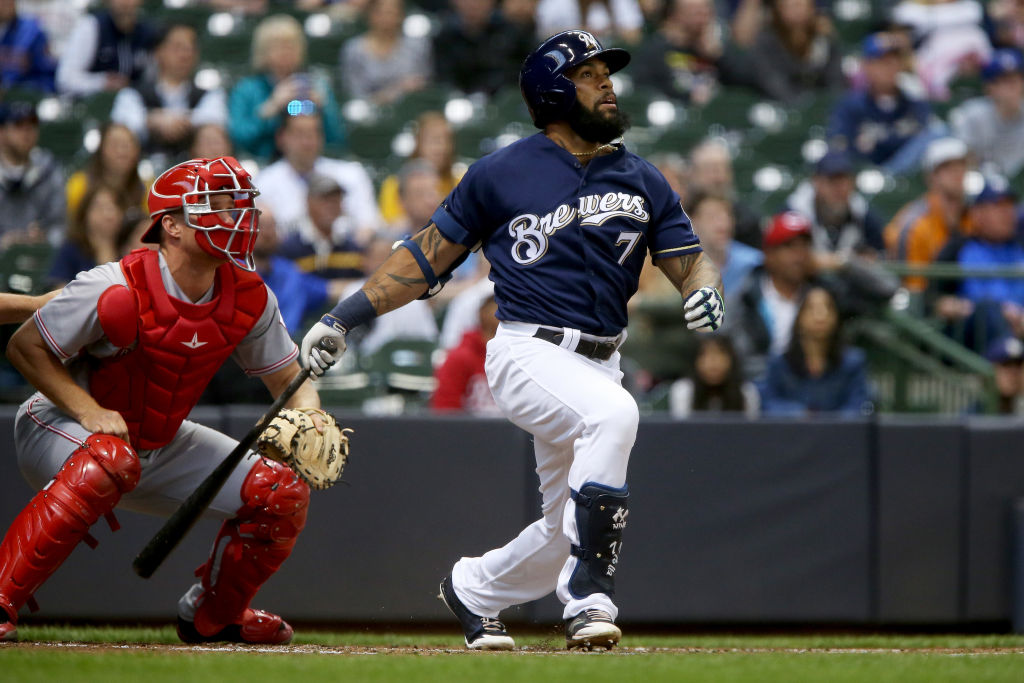 Through 684 plate appearances combined from the 2011 and 2012 seasons, first baseman Eric Thames hit 21 home runs with a .727 OPS. He disappeared from the scene, going over to Korean League and playing for the last four years. The Milwaukee Brewers took a chance on him heading into this season, with an opening at first base and a three-year, $16 million commitment looking light for the 30-year-old.
It ended up being a major bargain. Thames got off to a hot start that has normalized a bit, but that doesn't change the fact that he's having a genuinely good, surprising season. He has 23 home runs in 77 games played — more than doubling his career total in the majors — and has posted a .941 OPS for the Brewers.
3. Anthony Rendon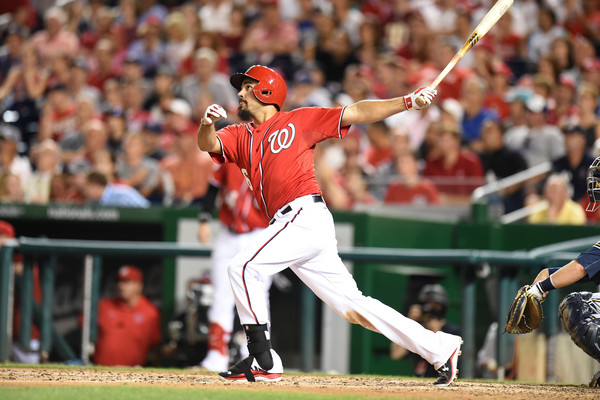 Washington Nationals third baseman Anthony Rendon is a good baseball player. In his four big-league seasons prior to 2017, he's been injured on and off but still managed to post fine numbers; a slash line of .274/.345/.433. In his best season, Rendon hit .287 with a .824 OPS and 21 home runs. So when he entered this season healthy and ready to go, many expected more of the same.
But he's been so much better than that. At the midway point, Rendon already has 16 home runs (on pace to fly by his career-high of 21) to go along with a .297/.398/.549 slash line. That's good for a .947 OPS from the 27-year-old.
2. Cody Bellinger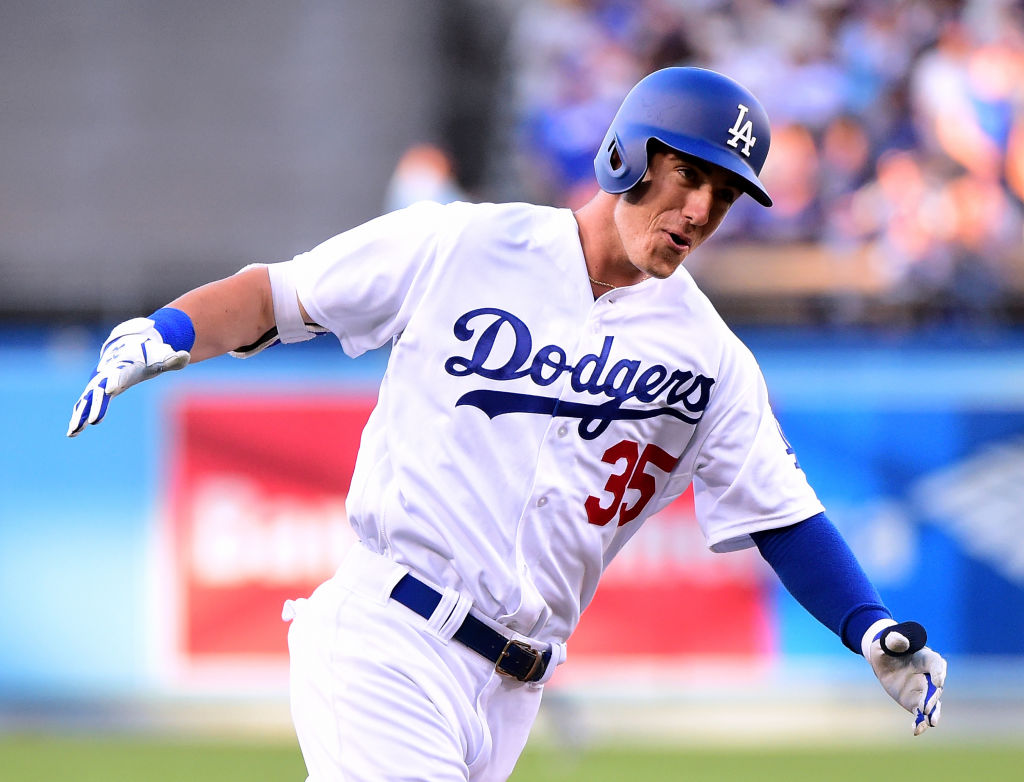 Los Angeles Dodgers rookie Cody Bellinger also lacks a history we can turn to, but he's still surprised us. As a top prospect in the game heading into 2017, he'd clubbed 26 home runs in 117 games between Double-A and Triple-A during the 2016 season. But with the Dodgers' packed roster, most thought he would eventually come up and hit in either a part-time role or just get a taste of the major leagues and head back down to the minors to play every day.
That is not how things went. Bellinger came up and performed right away. Despite not making his major-league debut until the end of April, he currently leads the National League with 24 home runs.
1. Aaron Judge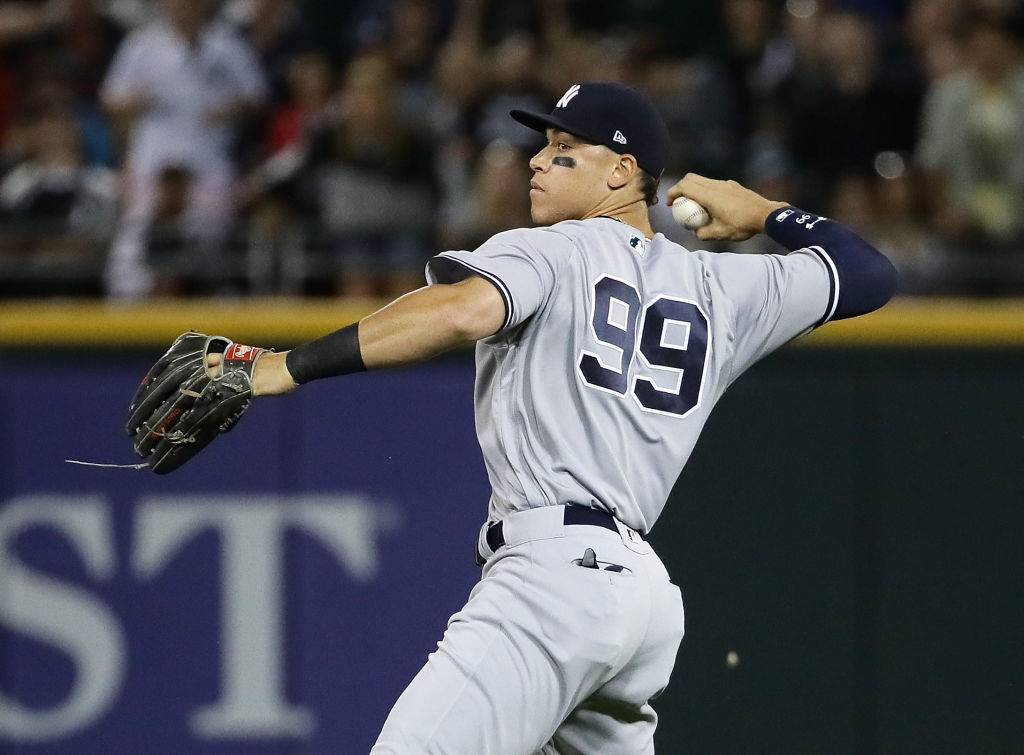 It seems a little absurd now, but New York Yankees outfielder Aaron Judge was ranked just the No. 45 prospect in all of baseball heading into the 2017 season. He is still technically a rookie, despite coming up in 2016 and hitting .179 in 95 plate appearances with four home runs. So when he went on a tear to start the season and never let up, you can count most of us as being a bit surprised.
As the best player in baseball this season, he's leading the major leagues in home runs (29), RBI (65), on-base percentage (.449), and slugging percentage (.697). To put it all into perspective, the most home runs he hit in any one season in the minors was 20. Judge is the real deal; it just took the 25-year-old a little extra time to get there.
Statistics courtesy of ESPN and Baseball -Reference.