MLB Postseason: Does Great Pitching Still Beat Great Hitting?
When Carlos Gomez slammed a home run off Yordano Ventura in the second inning of an ALDS game in Houston, it was the beginning of a record 21-home-run day that ended with a Howie Kendrick bomb at New York's Citi Field. By the close of the onslaught, a record 61 runs were scored in four postseason games while the game's top aces saw their ERAs inflated and egos bruised. It's enough to wonder whether great pitching still beats great hitting in the playoffs.
This historic day of offense in the postseason covered the games of October 12, and three happened to come in parks renowned for their long-ball potential. Four of the top 10 power-hitting teams during the regular season were outdone by the Chicago Cubs, who set a postseason record for six home runs in a single game against St. Louis, including three by rookies.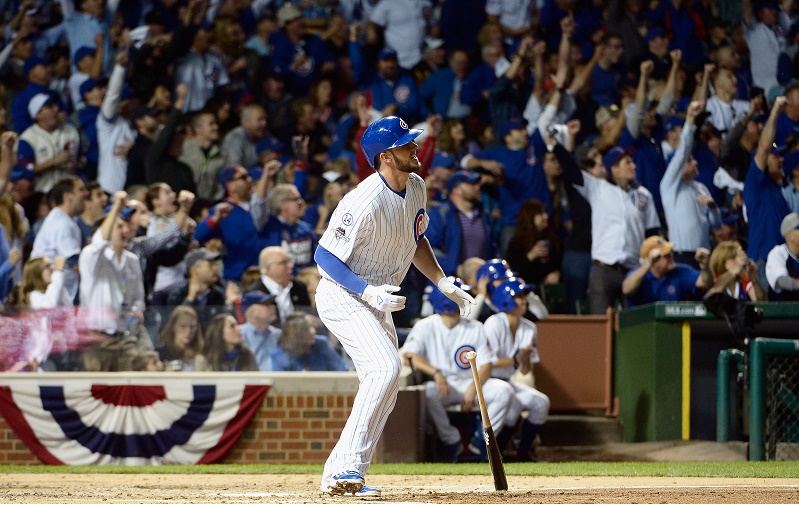 Previous records of 15 homers and 48 runs on a day of postseason action were shattered by Yoenis Cespedes, Kris Bryant, Carlos Correa, and their star-powered offenses throughout the day. The list of pitchers touched up reads like an All Star Game roster. Jake Arrieta (5.2 IP, 4 ER, 1 HR), Michael Wacha (4.2 IP, 4 ER, 3 HR), Matt Harvey (5.0 IP, 3 R), Yordano Ventura (5.0 IP, 3 ER, 2 HR), and David Price (3.0 IP, 3 ER) all got hit at varying degrees of horror for their respective clubs.
In a purported Year of the Pitcher when postseason starters were supposed to overwhelm the competition, this evidence suggests the home run ball is regaining its prominence in MLB playoff games, which bodes well for fans of offense and popularity of the sport as a whole.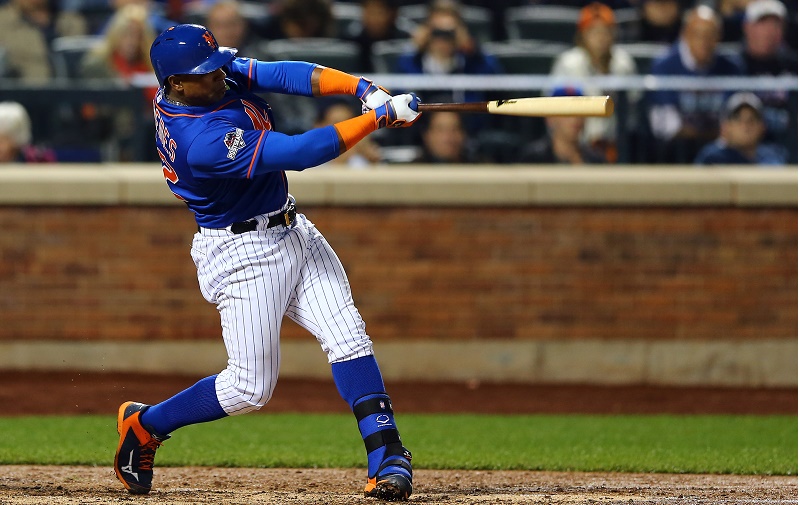 In fact, Major League Baseball had incredible luck with the postseason draw in the National League. Along with the first matchup ever between rivals Chicago and St. Louis, the second series between the New York Mets and Los Angeles Dodgers has been the talk of the town after Chase Utley's punishing Game Two slide.
Over in the American League, both series went the full five games following a dramatic Royals comeback in Houston. Homers by Salvador Perez and Eric Hosmer helped seal the deal for Kansas City in Game Four. Down in Arlington, the power we all expected from the Blue Jays tore through Rangers pitching with Josh Donaldson, Kevin Pillar, and Chris Colabello each going deep to force a winner-take-all Game Five in Toronto.
After seeing the ultra-dominant Clayton Kershaw and Price lose in their first starts, the list of untouchable aces in the postseason has shrunk to Jacob deGrom and Dallas Keuchel. Meanwhile, the list of slugging heroes is growing: Colby Rasmus, Jorge Soler, and Stephen Piscotty are among the players with multiple long balls in the opening round.
Baseball's top pitchers have a chance to redeem themselves in the finales of the division series and subsequent contests ahead, but so far in the postseason, great hitting is getting the best of great pitching. That's a baseball cliche we didn't expect to get flipped on its head in 2015.
Stats courtesy of MLB.com. Check out more 2015 MLB postseason coverage from Sports Cheat Sheet.
Connect with Eric on Twitter @EricSchaalNY