MLB: Profiling the Top 5 AL East Prospects of 2015
For Major League Baseball clubs, spring is more a state of mind than a season. When much of the country is blanketed in snow and no hint of thawing exists, each team gathers in Florida or Arizona to assess the abilities of their young players and surmise the condition of veteran players and new acquisitions under sunny skies.
In a series designed to acquaint fans with their team's highly regarded young players, Sports Cheat Sheet will profile the top-rated prospect (per Baseball America's latest rankings) of each big-league organization. Here are the No. 1 prospects from each of the American League East clubs for 2015. Prospects are listed according to their team's place in the 2014 standings.
1. Dylan Bundy, Baltimore Orioles
The name Dylan Bundy should be familiar to even casual Orioles fans. Baseball America ranked Bundy as Baltimore's No. 1 prospect from 2011 through 2013, and the righty was judged to have the best fastball and best curveball in the Orioles system for 2011 and 2012. After appearing on the big-league club briefly at the end of 2012, Bundy had Tommy John surgery in June 2013 and has only appeared a few times in the minors since.
Still just 22, Bundy will join the Orioles in Spring Training with every intention of making Buck Showalter's 2015 Opening Day squad. Because he still has a pitch limit in this post-recovery phase, the 6-foot-1 right-hander will probably do time in the minors. However, he runs out of minor league options after the 2015 season, so by 2016 he will have to be a fixture on the Major League team or find a new home.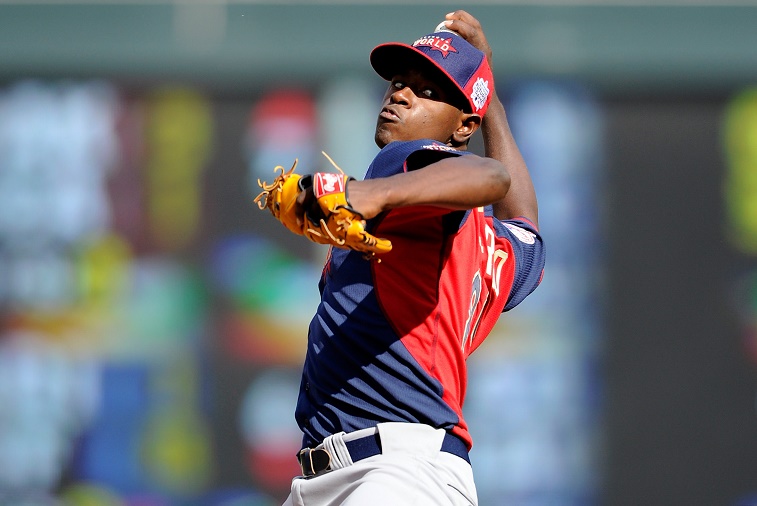 2. Luis Severino, New York Yankees
The joke among Yankees fans this millennium is the big-league club will only promote you if you are a future Hall of Famer (see: Robinson Cano). Otherwise, you'll become part of a trade that brings an older, more proven player to New York, for better or worse. After seeing Derek Jeter, Mariano Rivera, and Andy Pettitte for a few decades, Yankees fans have little patience for the growing pains of youth and the collateral losses that come with them.
In the past two offseasons, GM Brian Cashman and the Yankees staff have taken a different tack with the big-league club by trying to get younger (see: Nathan Eovaldi, Didi Gregorius) and letting proven players (see: David Robertson, Martin Prado) go for draft pick compensation or fresher legs. Even free agent signings (see: Masahiro Tanaka) have been younger than usual for the Evil Empire.
Which is to say: Luis Severino, the flamethrowing 20-year-old Dominican prospect who appeared in the 2014 MLB Futures Game, has a slim chance to see action with the big-league club as New York's No. 1 man on the farm. He will go to Yankees camp as a non-roster invitee this spring, so fans can get a brief taste of what's in store down the road. In 46 minor league starts, Severino has posted a 2.23 ERA while averaging better than a strikeout per inning.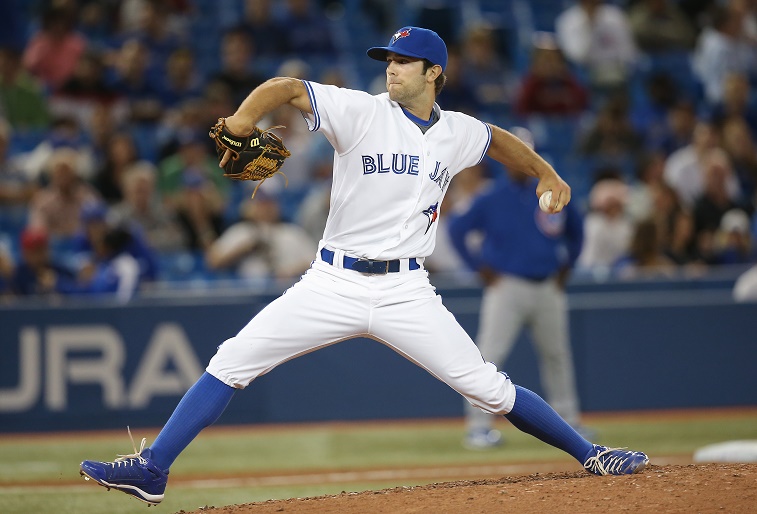 3. Daniel Norris, Toronto Blue Jays
Norris, the 6-foot-2 lefty selected in the second round of the 2011 draft, did time in each level of the minor league system before seeing action at the end of 2014 in a Blue Jays uniform. Toronto GM Alex Anthopoulos has said the 21-year-old southpaw will be competing for the fifth spot in the Jays rotation for 2015, so fans should get used to their No. 1 prospect.
This hurler is a strikeout machine. Norris burned through all three minor league levels in 2014, posting 163 SO in 124.2 IP, including 15.09 SO/9 in a his brief stint at AAA Buffalo. Anyone who questions the value of developing a left-handed ace in the AL East should refer to Jon Lester, Andy Pettitte, and David Price.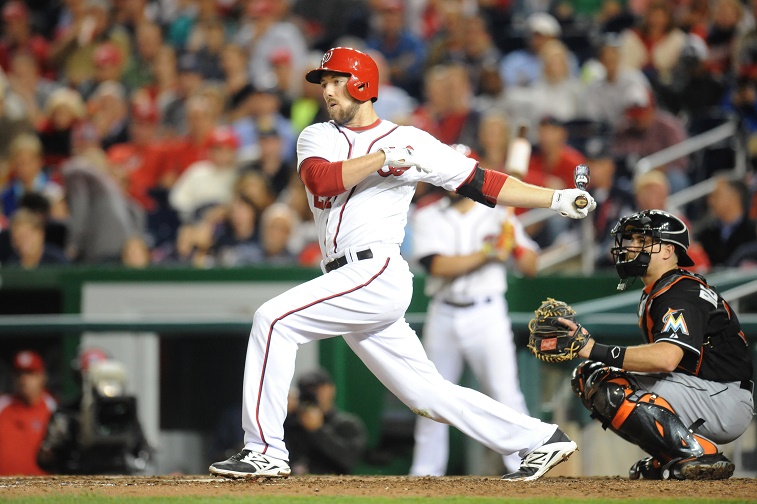 4. Steven Souza, Tampa Bay Rays
In the previous Baseball America rankings, Willy Adames (acquired in the David Price trade) was rated as the top prospect in the Rays organization. (Adames, 19, is a shortstop tearing up the lower ranks of the minor leagues.) Then the 11-player, three-team trade involving Wil Myers happened, which brought Steven Souza to Tampa from Washington.
Souza, 25, is a little old to be just a prospect, but all signs point to the right-hand-hitting, 6-foot-4 outfielder being ready to contribute on the Major League level. In 2014, Souza was rated the best baserunner, best outfield arm, and best power prospect in the International League (AAA), where he hit .350 with 18 HR in 96 games. The Rays' new top prospect also had a cup of coffee with the Nationals at the end of last season. Many will recall his catch that saved Jordan Zimmermann's no-hitter, currently the shining light on Souza's resume.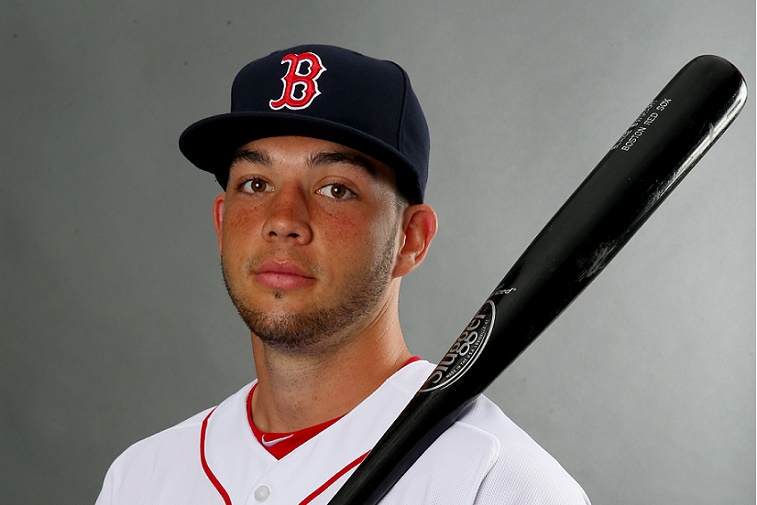 5. Blake Swihart, Boston Red Sox
As Cole Hamels trade rumors continue to swirl, stumbling blocks for Hamels-to-Boston involve the southpaw's no-trade clause and the inclusion of the Red Sox No. 1 prospect, Blake Swihart, in the deal. Swihart was recently rated the top catching prospect in the game by MLB.com's Jim Callis, who said he called to mind "a young Buster Posey" for a variety of reasons.
Known as an exceptional receiver and thrower who makes solid contact from both sides of the plate, you can see how any team would want a piece of Swihart in a high-profile trade. While still developing as an offensive player — his career OPS is .769 — Swihart showed huge potential in AA with 12 HR and 23 2B in 92 games last season.