MLB: Profiling the Top 5 NL East Prospects of 2015
In our second look at Major League Baseball's top prospects, we turn our attention the National League East. Though it is home to one of the worst performing teams in the game, this division has a favorite to win the World Series and one of the most improved teams heading into the 2015 season. Here are the No. 1 rated prospects for each NL East team, according to Baseball America.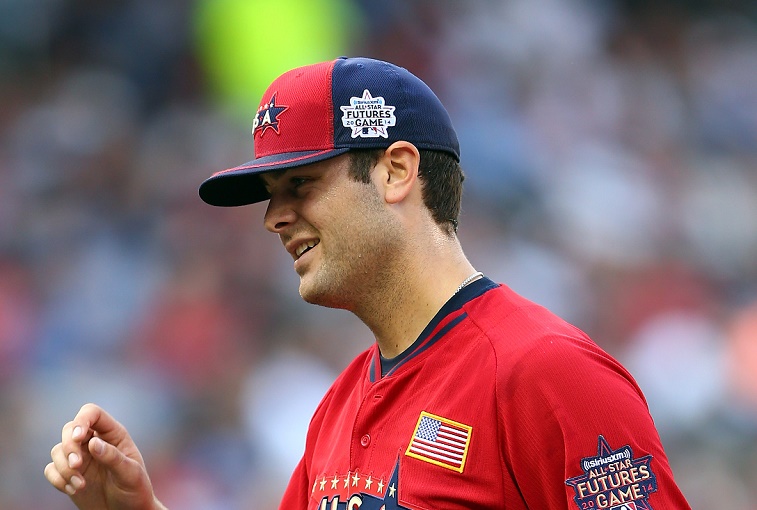 1. Lucas Giolito, Nationals
At the top of the NL East food chain, Washington has an embarrassment of riches in the pitching department. Stephen Strasburg, Jordan Zimmermann, Doug Fister, Gio Gonzalez, and new arrival Max Scherzer are the big-league studs. On the farm, the Nationals' No. 1 prospect is 20-year-old Lucas Giolito, another big right-hander who appears a few seasons away from contributing for the Nats.
Giolito stands 6-foot-6 and weighs in at 255 pounds with the stuff to match his size. In addition to having the best curveball and fastball in Washington's system in 2012 and 2013, Giolito had the best breaking pitch in the South Atlantic League in 2014. His resume in low-level minor-league action is impressive: Giolito is 12-3 with a 2.17 ERA over 136.2 innings. MLB.com ranks him as the best pitching prospect in baseball.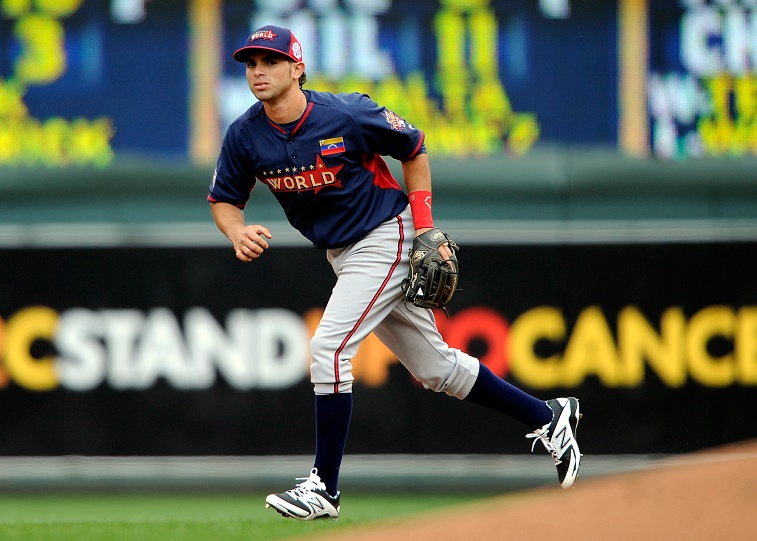 2. Jose Peraza, Braves
Speedy Jose Peraza, 20, is by all accounts the second baseman of the future for Atlanta, with the only debate as to when he'll land on the Braves roster. Currently ranked in the top 25 prospects in the game by MLB.com, Peraza combines solid defense and excellent base-running with a high batting average and OBP.
Peraza has only gotten better as he's risen up the ranks of the Braves system over the past two years. After solid showings in the rookie league and Low-A ball, Peraza hit .342 (.365 OBP) in High-A Lynchburg before posting a .335 BA and .363 OBP for AA Mississippi in 2014. He was named fastest baserunner in the Southern League as well as best baserunner and top defensive second baseman in the Carolina League for 2014.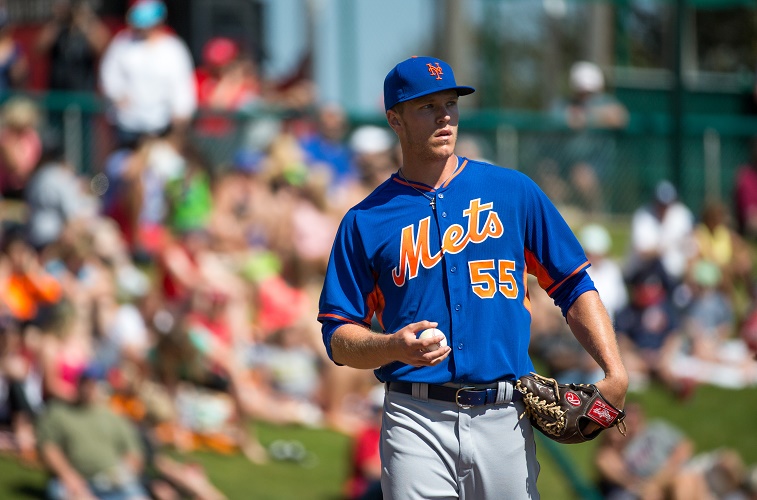 3. Noah Syndergaard, Mets
The New York Mets have underachieved and had their share of bad luck (see: Jason Bay, Matt Harvey), but strong developmental work has yielded them a crop of dominating young pitchers. The Mets No. 1 prospect is Noah Syndergaard, a name that became familiar to many baseball fans when he landed in New York as part of the R.A. Dickey trade with Toronto.
MLB.com now ranks 6-foot-6 Syndergaard as the No. 3 pitching prospect in the game, and at 23 it looks like Syndergaard is close to Major League-ready. He has left a trail of scorched earth in each level of the minor leagues, posting 474 SO versus 124 BB in 426.2 IP. He had some struggles in 2014 at AAA Las Vegas, but he is reporting to Port St. Lucie for Mets spring training with the intent of making the team. It is almost certain he will see MLB action in 2015.
4. Tyler Kolek, Marlins
Despite being in high school at the time, Tyler Kolek was one of the top prospects ahead of the 2014 amateur draft and the 6-foot-5 Texan ended up being selected as the No. 2 overall pick by Miami. The 19-year-old righty is known for his fastball that tops 100 miles per hour on the radar gun as well as his intimidating mound presence.
Expect him to make his way through the Marlins minor-league ranks in 2015. With Henderson Alvarez and Mat Latos in the rotation and Jose Fernandez returning from Tommy John surgery mid-season, there are serious power right-hand arms in the Miami organization. Count Kolek among the most imposing reinforcements for the coming years.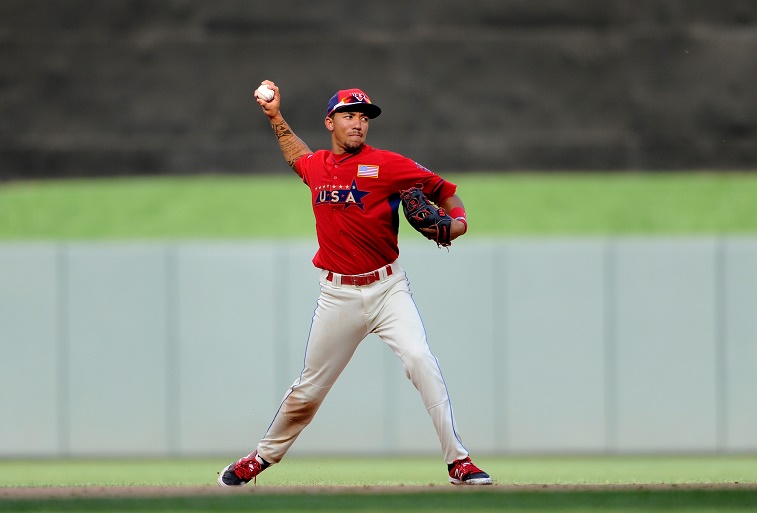 5.  J.P. Crawford, Phillies
With 6-foot-2 shortstop prospect J.P. Crawford waiting in the wings, trading Jimmy Rollins to Los Angeles should have been easier to swallow for Philadelphia. Crawford, rated the No. 21 prospect by MLB.com, is a high-BA, high-OBP hitter who is developing power as he moves up the minor-league ranks.
Scouts love Crawford's ability to put the ball in play. In low-A Lakewood, he matched his SO and BB totals over 60 G while posting a .295 BA and .398 OBP in 2014. After moving up to High-A Clearwater, Crawford posted a .275 BA and .352 OBP. He won't be appearing at Phillies spring training camp in 2015, but the 20-year-old shortstop isn't far off from a big-league stint.