MLB: Projecting the Top 5 Home Run Hitters for 2016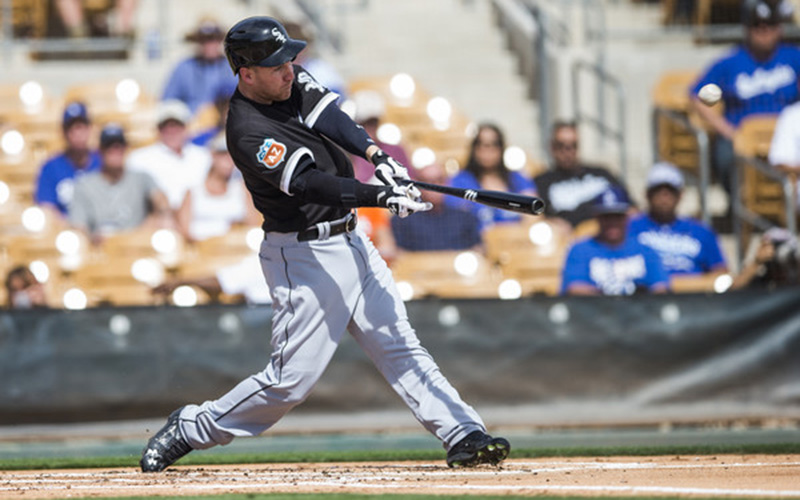 Success in the MLB regular season can be achieved in many ways. Some, like the defending champion Kansas City Royals, rely on clutch pitching from a dominant bullpen as well as timely runs from their offense. Others, like the defending runner-up New York Mets, rely on the strength of their starting rotations. Whatever the case may be, there's no arguing the most exciting part of a team's wins (from a fan's perspective), which is via explosive run-scoring abilities and plenty of home runs.
Home runs — similar to long touchdown passes in football or slam dunks in basketball — can ignite a home stadium and create momentum that runs through October. Of course, without the individual talents of the league's power hitters, this exciting spectacle wouldn't be possible. Fortunately for us, great home-run hitters are spread across the league and continue to provide excitement in an era of dominant pitching in the MLB.
With the new season around the corner and with how excited we are to hear home runs off the bat again, we decided to examine these power hitters and determine which ones should hit the most out of the park this season. Here they are, ranked from least to most projected home runs for 2016.
5. Todd Frazier
2015 HR total: 35
Projected 2016 total: 38
Frazier, who played his fifth season in the big leagues last season, had the best season of his career in 2015. While his batting average dipped a bit, the third baseman hit a career high 89 RBI and 35 home runs for the Cincinnati Reds. Those numbers led to Frazier gaining interest as a trade chip in the offseason, when the Chicago White Sox were able to offer the Reds a deal for his services.
In a new city and a new lineup, Frazier will face a new kind of pressure on better team (the Reds were the second-worst team in baseball a season ago). However, with a capable lineup around him that includes Jose Abreu as well as the transition to a more hitter-friendly American League, we think Frazier should improve upon last season's home-run total and be a top flight power hitter once again in 2016.
4. Nolan Arenado
2015 HR total: 42
Projected 2016 total: 40
Few players burst onto the scene like Nolan Arenado did for the Colorado Rockies in 2015. After two years and just 28 combined home runs to begin his professional career, Arenado hit 42 homers (the third-most in the majors) while driving in an impressive 130 RBI (the most in baseball). With a superb defensive ability as well, Arenado's spectacular season had many thinking that he could be the best third baseman in the game.
Even though he plays for the lowly Rockies, Arenado has a chance to keep hitting a bunch of home runs for as long as he keeps calling the hitter-friendly Coors Field home. His ability makes the Rockies worth paying attention to and another great season could put him in the conversation of "best players in the game," regardless of position. Anything short of 40 homers would be a shock for the 24-year-old.
3. Mike Trout
2015 HR total: 41
Projected 2016 total: 43
We've become accustomed to only expecting the best from Mike Trout. The outfielder has put together a four-season stretch since 2012 that rivals the best stretches in the history of the sport. While 2015 certainly wasn't his best season for the Angels, Trout did hit a career high in home runs with 41 (good for fifth in baseball).
Playing alongside the aging-but-great Albert Pujols (who hit 40 homers in 2015), there's no reason to think that Trout can't repeat those type of numbers in 2016. If he goes for 40+ homers and leads LA to a postseason berth, another MVP trophy could be on his mantle at season's end.
2. Bryce Harper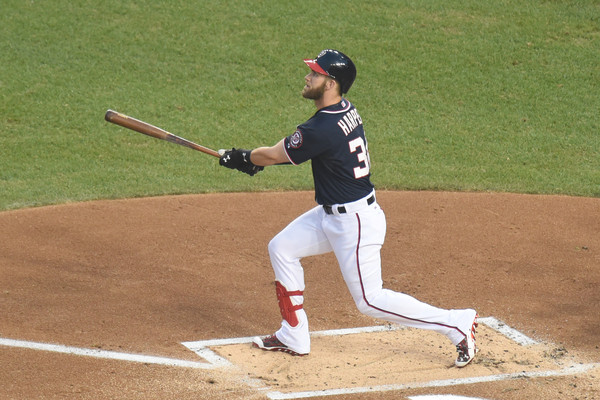 2015 HR total: 42
Projected 2016 total: 47
Whether you like him or not, Bryce Harper is the best player in the National League and arguably in all of baseball. He proved that by putting it all together in 2015 with an MVP campaign for the Washington Nationals. He hit 42 home runs (third in baseball), 99 RBI, and hit for a .330 average.
To further show his ability and the respect he has around the league, Harper was walked 124 times last season (the second-most in the game). Now, with the expectations high for the Nationals, Harper will be back in 2016 motivated to lead a team to a championship run. Further, seeing his contract situation, the 23-year-old is out to prove his talent to the baseball world. About 50 homers isn't out of the question for Harper, but exactly 47 feels like a safe bet.
1. Jose Bautista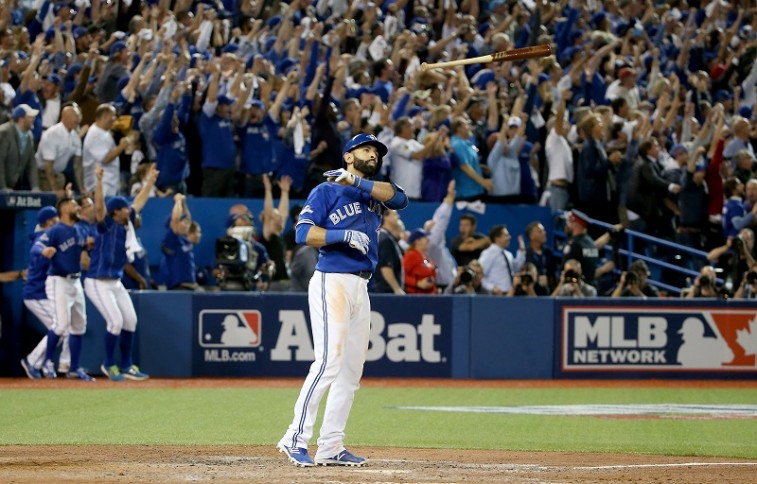 2015 HR total: 40
Projected 2016 total: 52
The Toronto Blue Jays were the highest scoring team in 2015 and they also hit the most home runs, so it makes sense that one of their players could hit the most home runs this season. In fact, several of their players could hit 50+ homers. AL MVP Josh Donaldson had 41 a year ago. Edwin Encarnacion hit 39. However, the one guy who proves his home-run hitting ability season after season for the Blue Jays in Jose Bautista.
Bautista's third season in his Blue Jay career, 2015, included 40 or more home runs, as he had a career high 54 in 2010. Surrounded by Donaldson, Encarnacion, Troy Tulowitzki and others, Bautista has everything it takes to be the top home-run hitter in the game in 2016. The contract situation makes it a big year for Bautista as well.
Statistics courtesy of Baseball-Reference.com and ESPN.go.com.