MLB Prospects: 5 Best Hitters of the 2016 Class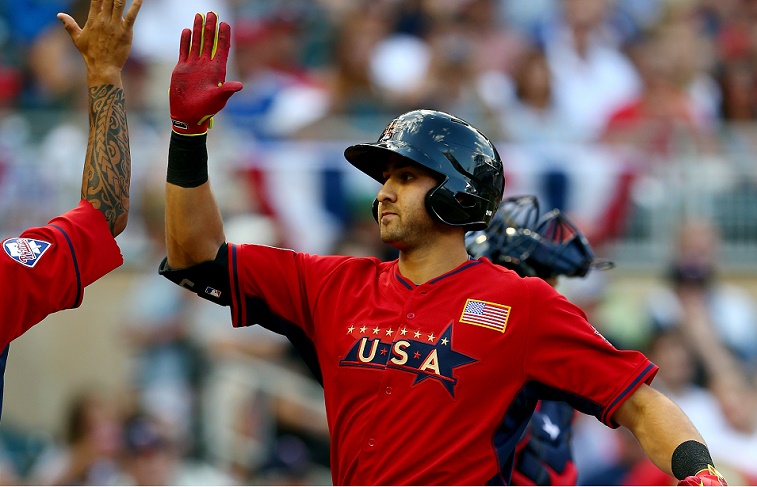 In the offseason, Major League Baseball fans are free to dream to their hearts' content. Trades and free agent signings offer the opportunity to wildly speculate on the future of the organization until Groundhog's Day. Once the heavy lifting concludes, scouts and analysts reveal their top prospects in MLB farm systems. That's when things get really interesting. There is nothing better than a homegrown star, and the 2016 class has its share of future studs waiting to get the call.
While there may not be the next Kris Bryant waiting on deck, MLB.com's list of top 100 prospects may feature the next Carlos Correa among the 13 position players in its top 20. In an effort to sort through the list for fans, we selected the everyday players with the most potential to have an impact with their bats in the coming years — those with elite ratings in overall batting, raw power, or both. Here are the five best hitting prospects of the 2016 class.
5. Brendan Rodgers, Colorado Rockies
Unlike the four shortstops rated ahead of him in this year's rankings, No. 12 prospect Brendan Rodgers has an imposing offensive attack. After being selected third in the 2015 draft, the 19-year-old spent an injury-shortened season in the Rockies' rookie-league affiliate in Grand Junction. Seen as a left-side infielder with a profile similar to Troy Tulowitzki, it's easy to see Rodgers doing severe damage in the friendly confines of Coors Field. He sports grades of 50 in hitting and 60 in power, and he should spend another two years in the minors before getting the call.
4. Joey Gallo, Texas Rangers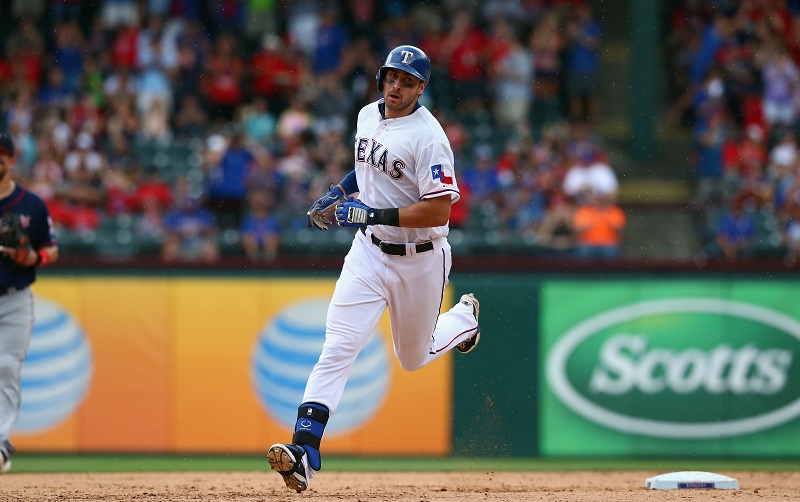 No one can match the raw power of Texas prospect Joey Gallo, who comes in at No. 9 on the 2016 prospect list. Gallo has a perfect 80 out of 80 in the power department along with a 40 in hitting. As we saw in his cup of coffee with the Rangers in 2015, his thump is no way theoretical.  In 36 games, Gallo jacked 6 HR for the big-league club. However, that power came with plenty of whiffs — 57 SO in 108 AB. Despite the high strikeout total, Gallo will get another shot at a roster spot soon because of his massive power. We'll see how he has developed in Spring Training.
3. Yoan Moncada, Boston Red Sox
Last offseason, the Red Sox spent hundreds of millions on new free agents. Along with investments in Pablo Sandoval and Hanley Ramirez, the organization made a promising move in the amateur market with the signing of Yoan Moncada for a total of $63 million. The Cuban prospect — who came with massive hype — showed why he has promise in his first year in U.S. pro ball. Moncada, 20, is a switch-hitter with a 60 grade in hitting and 55 in power. (His 65 grade in speed is his best skill.) Though still a few years off from the big leagues, Moncada projects as a 2B with elite power and speed.
2. Byron Buxton, Minnesota Twins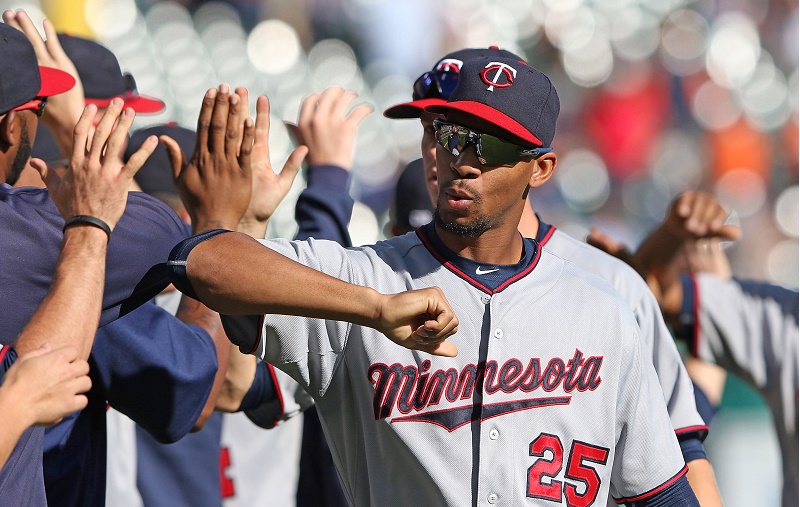 After Byron Buxton's unimpressive MLB debut, skeptics doubted whether he would ever leave the prospect list and become a Major League force. That sounds like an overreaction for the 22-year-old outfielder as he enters his second season for Minnesota as the No. 2 overall prospect. In his defense, Buxton was playing for the Twins ahead of schedule because of team injuries. Things got more complicated when his own injury struck. With a 65 grade for hitting and 55 for power along with elite fielding and running marks, Buxton seems to be right on track. Along with dazzling play in the field, he could show his might at the plate in 2016.
1. Corey Seager, Los Angeles Dodgers
Fans got a glimpse of Corey Seager in his late-season surge for Los Angeles, and the 21-year-old shortstop enters this season ready for full-time duty. Rated the No. 1 overall prospect of 2016, Seager scores highest in hitting (70) along with above-average marks in power (60). At 6-foot-4 and not swift of foot, Seager could see third base in his future down the line. For now, he looks like the most exciting rookie as we enter the new season and another reason why the Dodgers have hope for a strong team in Dave Roberts' first season.
Connect with Eric on Twitter @EricSchaalNY
Statistics courtesy of Baseball-Reference.com.