MLB: 5 Reasons the Rangers Are World Series Contenders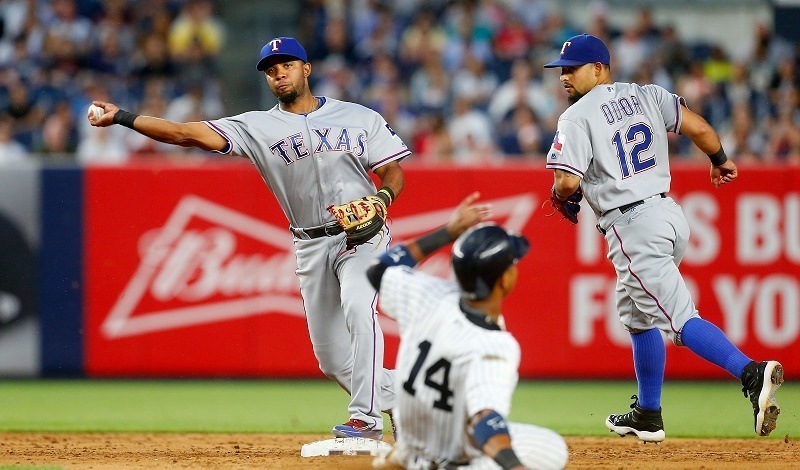 For all the talk about the "historic" run by the Chicago Cubs this season, the Texas Rangers entered play on June 28 with more wins (50) than the media darlings from the Windy City. The club from Arlington went on a 40-17 (.701) run after starting the season 10-10 — opening up a 10-game lead in the AL West — doing so despite losing players to injury, suspension, and ineffectiveness.
How has Texas so quietly dominated American League competition? Manager Jeff Banister described the team as being greater than the sum of its parts, which is an accurate description. Nonetheless, the various parts are impressive in their own rights and allow anyone to see what makes the Rangers World Series contenders in 2016. Here are five reasons this team will be dangerous in October.
1. Elite defense
No AL club can match the defensive prowess of the young, athletic Rangers. We're happy to direct you to the advanced statistics that show them besting the league (just ahead of Cleveland) with Adrian Beltre leading the pack and Ian Desmond's rebirth in the outfield. However, you don't need much more than the eyeball test to see what this team does right.
On any given night, you'll see Rangers position players throwing behind runners on extra-base hits; you'll see Robinson Chirinos attempting pickoffs at any base in any situation; and the defensive positioning always seems to be on the money. If there is a better-coached team in the league, we haven't been able to tell just by watching the games.
You might see the occasional mistake from Nomar Mazara or Desmond as they grow into their positions, but this group is stellar at minimizing damage.
2. A relentless lineup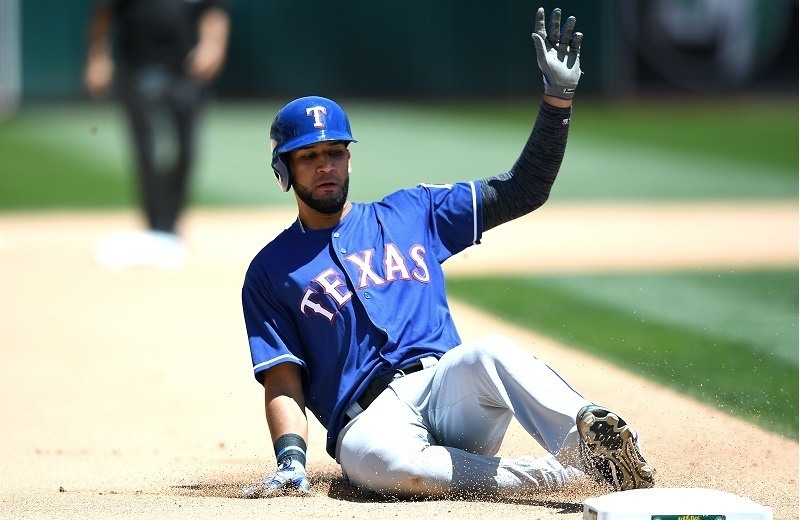 If you haven't followed the Rangers closely this season, you might not realize how bad a year Prince Fielder is having. The big man posted a .213 average and .627 OPS in the club's first 77 games. He grounded into more double plays (10) than he hit home runs (7) over the first half of the season.
Meanwhile, Shin-Soo Choo missed over 50 games due to injury. Texas shrugged these and other disappointments off and entered play on June 28 fifth in MLB with 380 trips across the plate. Mazara's 11 HR are second behind Desmond and Rougned Odor's 14 big flies. With a .267 team batting average and almost no holes in the lineup, this group can get you at any point.
Whether it's prodigal prospect Jurickson Profar (.348, .886 OPS in 25 games) finding his stroke or Ryan Rua (.284, .841 OPS in 50 games) doing damage in a backup role, the order is rock-solid. The Rangers also rank third in MLB with a .288 average with runners in scoring position, so it's a clutch group, too.
3. A World Series MVP for an ace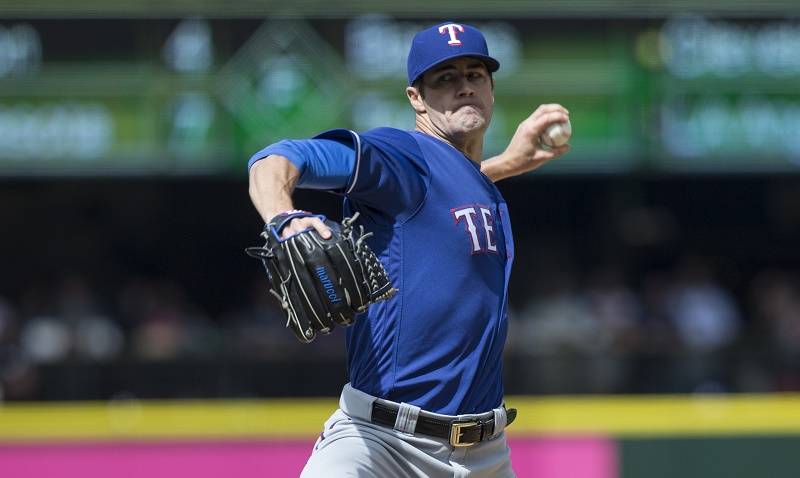 Let's say the Rangers make it to the ALCS this season, Once they're there, they don't have to worry about who's starting Game 1. Cole Hamels, who remains the club's default ace while Yu Darvish makes his way back to the rotation, has excelled on the highest level already with the World Series MVP he won pitching the Phillies to a title in 2008.
At 32 years old, Hamels has not lost much compared to his spectacular years in Philly. He closed his first 15 starts of 2016 with an 8-1 record and 2.76 ERA with his strikeout rate (8.84/9) close to a career high. Hamels might walk a few more batters than he used to, but there is no doubt Texas is armed at the top of its rotation. If Darvish can return healthy in the second half, the duo can match up with any opposing club in October.
4. A capable bullpen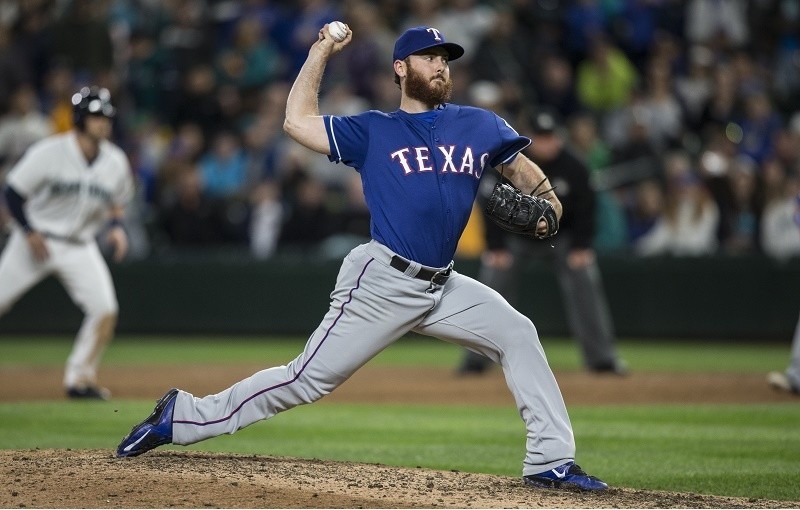 They may not be the Astros or Yankees, but the back end of the Rangers' bullpen is capable of locking down wins against any team. After a terrible start by ex-closer Shawn Tolleson (6.84 ERA, 2 BS), Sam Dyson took over the ninth inning and has been exceptional (16 SV in 17 SVO, 1.88 ERA) for Banister's club. Jake Diekman (2.83 ERA, 18 HLD) and Anthony Barnette (2.97 ERA, 11 HLD) have been strong as well.
The middle relief corps could use some bolstering, and pundits who look at ways to improve the Rangers often point to the 'pen as an area of need. (If Colby Lewis and Darvish remain on the disabled for an extended period, the rotation would be another area.) Nonetheless, Texas has enough shutdown arms to build a lights-out 'pen for October.
5. The prospects to improve now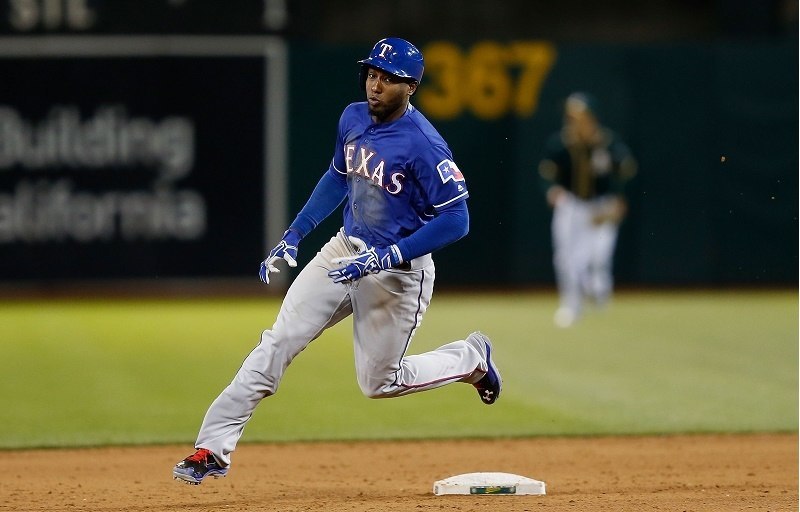 When trade rumors are discussed, the primary buyers are clubs with a stockpile of young talent who are clear contenders. Texas certainly fits the bill here. While Joey Gallo may be the third baseman of the future and Mazara looks like a keeper in left, Profar could be a valuable piece to deal should Texas want to go all in at the deadline.
Profar has proven capable of playing anywhere in the infield, which has increased his market value. Otherwise, the farm system has enough players for the club to become postseason-proof by the beginning of August. As much as any other point, this strength makes the Rangers World Series contenders.
Connect with Eric on Twitter @EricSchaalNY
Statistics courtesy of Fangraphs.com and Baseball-Reference.com.