MLB
MLB: Ranking the Closers in the 2015 Postseason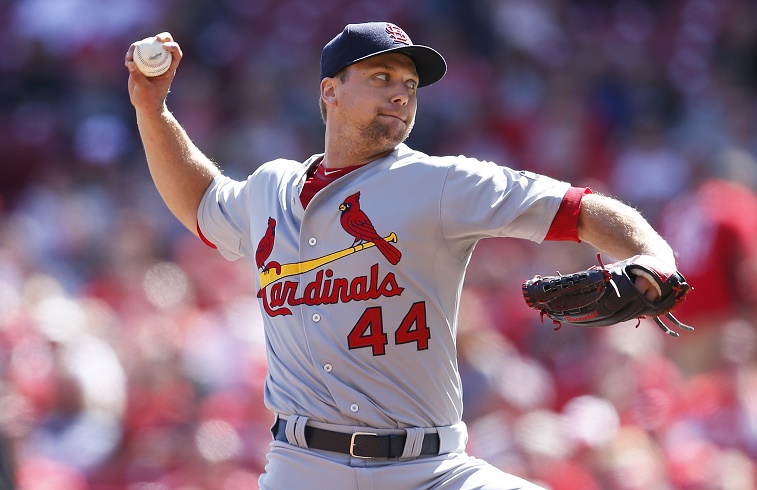 Being a closer on a Major League Baseball team in the playoffs has got to be one of the most nerve-wracking jobs in the game. Just ask guys like Byung-Hyun Kim and Mitch Williams about their most memorable experiences in the World Series and you'll see what we mean.
Being a fan of one of these teams — as the die-hards know — is not for the faint-hearted. When we take a look at the eight playoff teams remaining in the 2015 postseason, curiously, some of the thought-to-be top-notch finishers in the sport are nowhere to be seen.
Aroldis Chapman, Craig Kimbrel, and Koji Uehara's squads did not qualify for this season's playoffs. The New York Yankees' Andrew Miller and the MLB saves leader, the Pittsburgh Pirates' Mark Melancon, were both knocked out in the wild card games last week.
We're in the midst of a thrilling group of division series, inching ever closer to another fall classic. Which closers left in the playoffs are the best? Here, we rank the eight remaining team's finishers, concluding with the best.
8. Shawn Tolleson (Texas Rangers)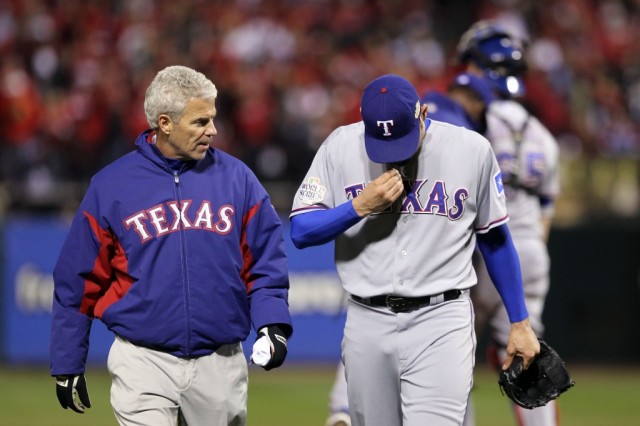 2015 statistics: 6-4, 2.99 ERA, 73 G, 35 SV (37 SVO), 72.1 IP, 66 H, 9 HR, 17 BB, 76 SO, .239 AVG, 1.15 WHIP
Career saves: 35
Texas Rangers closer, Shawn Tolleson, is ranked at the bottom of this list, but it's nothing against his 2015 performance. As shown in his stats, the right-hander had a solid season at the back-end of the Texas bullpen and was instrumental in getting them to where they are today.
What puts him at number eight is his lack of experience in the role compared to some of his counterparts. As you can see, this is Tolleson's first season as a closer (he was called into the role after the early season struggles of Neftalí Feliz) after he spent 2012 in the Los Angeles Dodgers bullpen and last season out of the Rangers crew. For what it's worth, Tolleson did rank ninth in saves in all of baseball in 2015 and certainly had to pitch in some big games down the stretch of the regular season.
7. Héctor Rondon (Chicago Cubs)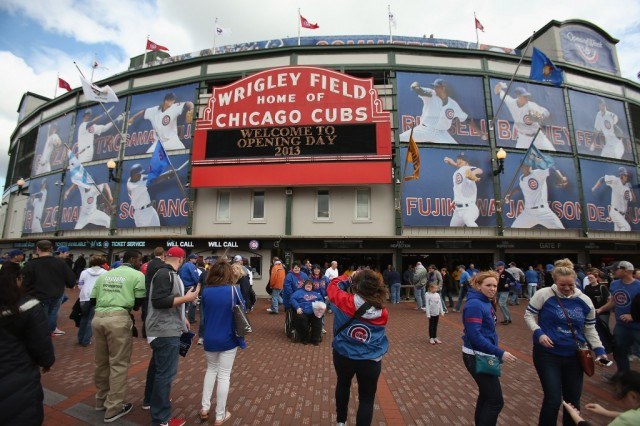 2015 statistics: 6-4, 1.67 ERA, 72 G, 30 SV (34 SVO), 70 IP, 55 H, 4 HR, 15 BB, 69 SO, .212 AVG, 1.00 WHIP
Career saves: 59
27-year-old Héctor Rondon entered his third MLB season this spring having dealt with a fair share of struggles. After a rough 2013 where his ERA neared five, Rondon improved in an up-and-down 2014. This season he finally grabbed a stranglehold of the closer's post and hasn't looked back.
He was tied for 14th in saves, but his 1.67 ERA was lower than everybody who finished with more saves, with the exception of Chapman. He pitched a scoreless inning in his first playoff action last week so we'll see if the Cubs closer can continue his great season.
6. Roberto Osuna (Toronto Blue Jays)
2015 statistics: 1-6, 2.58 ERA, 68 G, 20 SV (23 SVO), 69.2 IP, 48 H, 7 HR, 16 BB, 75 SO, .191 AVG, 0.92 WHIP
Career saves: 20
With just 20 saves on his resume, 20-year-old Toronto Blue Jays closer, Roberto Osuna, is without a doubt the least experienced of the group. Even after the mid-season acquisitions of David Price and Troy Tulowitzki, Toronto fans still had to be at least slightly concerned about the back-end of the bullpen.
Osuna secured the Blue Jays closer role in the second half and has been among the best in the business since then. He didn't pick up his first save until June 22, but after that, Osuna was dominant. He is one of the big X-factors for this club and already has two scoreless outings in the division series against the Rangers.
5. Luke Gregerson (Houston Astros)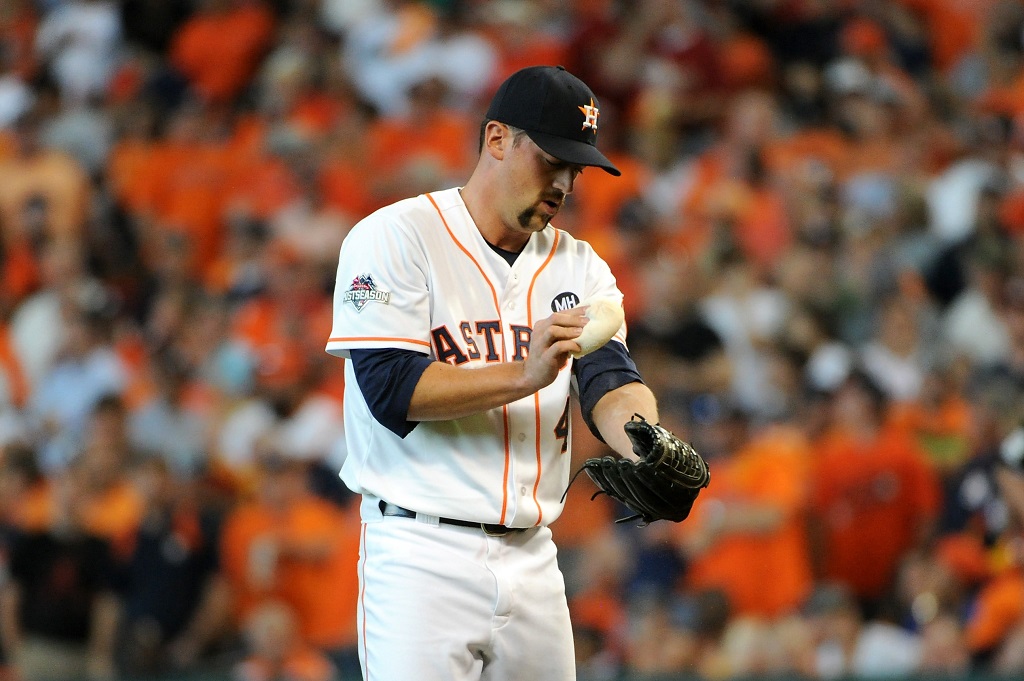 2015 statistics: 7-3, 3.10 ERA, 64 G, 31 SV (36 SVO), 61 IP, 48 H, 5 HR, 10 BB, 59 SO, .213 AVG, 0.95 WHIP
Career saves: 50
Luke Gregerson is clearly the veteran of this bunch and his road to the Houston Astros closer position has been anything but smooth. He spent his first five seasons in the San Diego Padres bullpen, earning limited save opportunities; primarily because of his position behind Kimbrel. Then, after a solid season in Oakland last year, he joined the Astros who were still very much in search of a closer.
Despite some bumps in the road, Gregerson was for the most part consistent and a stable force in the pen during the second half. He displayed great control and the ability to keep the ball in the park, which are both coveted attributes for a closer.
4. Wade Davis (Kansas City Royals)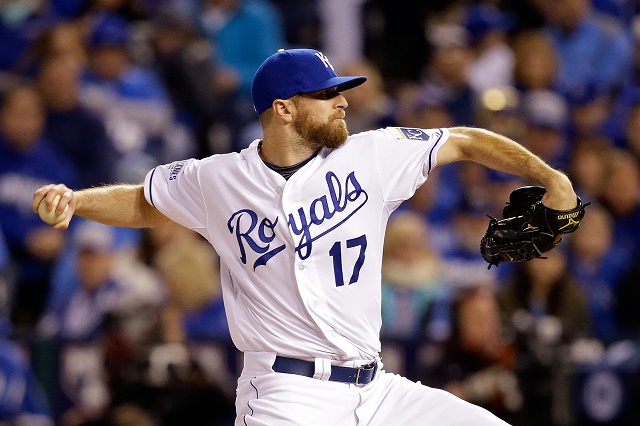 2015 statistics: 8-1, 0.94 ERA, 69 G, 17 SV (18 SVO), 67.1 IP, 33 H, 3 HR, 20 BB, 78 SO, .144 AVG, 0.79 WHIP
Career saves: 20
Based purely on statistics, Kansas City Royals reliever Wade Davis probably had the most impressive 2015 campaign of any pitcher on this list. An .889 winning percentage coupled with a sub-1.00 ERA and ridiculous WHIP made No. 17's season one for the ages and produced his first all-star appearance as well.
Davis was only thrust into the closer's role full-time when the Royals other closer, Greg Holland, went down with a season-ending injury in September. To say that Davis has filled the post nicely would be a massive understatement. He should certainly be viewed as one of of the most trustworthy closers during these playoffs.
3. Jeurys Familia (New York Mets)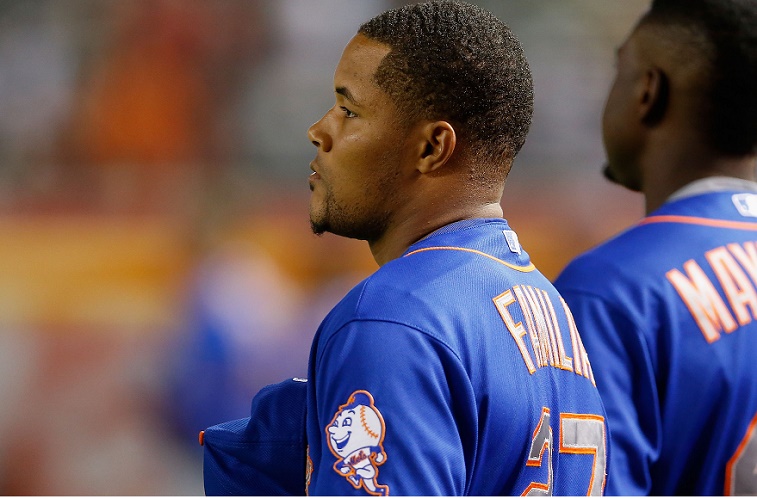 2015 statistics: 2-2, 1.85 ERA, 76 G, 43 SV (48 SVO), 78 IP, 59 H, 6 HR, 19 BB, 86 SO, .207 AVG, 1.00 WHIP
Career saves: 49
Yet another arm thrown into the closer's ring during 2015 was the New York Mets' Jeurys Familia. When it was announced earlier in the season that Jenrry Mejia would receive a yearlong suspension for a second failed PED test, some Mets fans had to have been panicking. Who would fill the void as the team's closer and would he be any good?
The suspension turned out to be a blessing in disguise as it allowed for the emergence of Familia. He ranks third in all of baseball in saves and brings consistency to a position that had been anything but reliable for the Mets since the days of Francisco Rodriguez, and even further back, John Franco.
2. Kenley Jansen (Los Angeles Dodgers)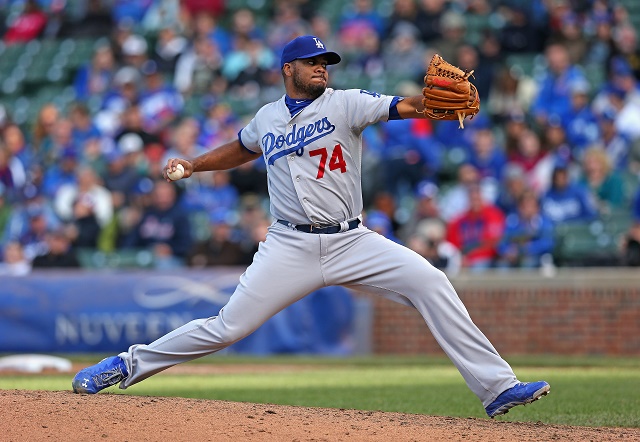 2015 statistics: 2-1, 2.41 ERA, 54 G, 36 SV (38 SVO), 52.1 IP, 33 H, 6 HR, 8 BB, 80 SO, .176 AVG, 0.78 WHIP
Career saves: 142
When the Los Angeles Dodgers signed then-17-year-old Kenley Jansen as an amateur free agent back in 2004, it would have been hard to predict the immense success that he would eventually have. Since his major league debut in July 2010, the flamethrower has been a rock for L.A.
At 28 years old, Jansen has already racked up nearly 150 saves. At his current pace, he could conceivably reach 300 or more, a figure that not even the great Éric Gagné could attain.
1. Trevor Rosenthal (St. Louis Cardinals)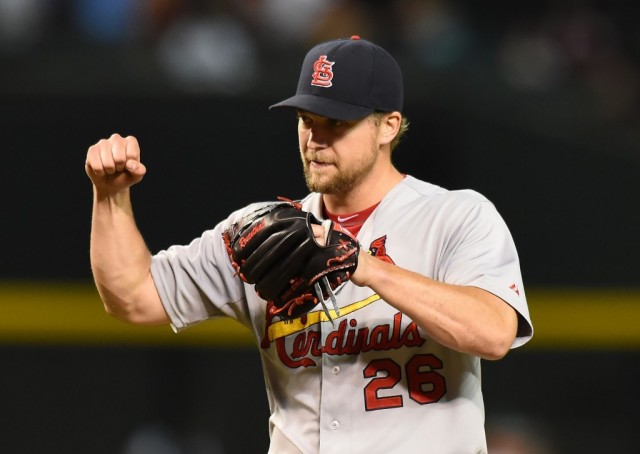 2015 statistics: 2-4, 2.10 ERA, 68 G, 48 SV (51 SVO), 68.2 IP, 62 H, 3 HR, 25 BB, 83 SO, .238 AVG, 1.37 WHIP
Career saves: 96
While Chapman surely gets the nod as the best lefty closer in the game (and probably the best of them all), Trevor Rosenthal takes the cake for righties. With Rosenthal expected to soon reach his prime years, the St. Louis Cardinals may be set at the closer position for 10 or more years to come.
The 25-year-old features a blow-away fastball that consistently hits the upper-90s at the top of his arsenal, and he rarely lets a ball leave the yard. His walks could come down a bit, but with the electric stuff and the accolades to back it up, Rosenthal is the best closer left in the playoffs.
All data courtesy of MLB.com, Baseball-Reference.com and ESPN.com.
Follow Victor on Twitter @vbarbosa1127.