MLB: Ranking the Top 5 Third Basemen for 2016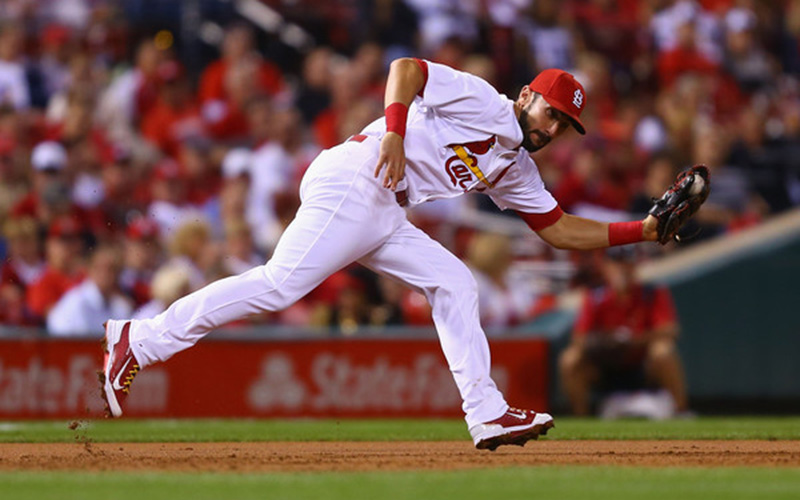 In the game of baseball, it's hard to argue against the fact that the most important player on any team is a great starting pitcher. Having a dominant pitcher can make up for a leaky bullpen, a lethargic offense, and a defense that makes error after error. Just look at recent World Series champions. No, the Royals didn't have a dominant starter, but they did have an electric bullpen. Prior to Kansas City, the Giants had Madison Bumgarner leading the charge for their third championship of the decade.
The list goes on and on, making it somewhat understandable why these guys make so much money. After the guys on the mound though, which position is most important to a successful MLB team? That debate is much more wide open, but when you really think about it, having a great third baseman can do wonders for a team vying for a championship.
Playing the "hot corner" on defense is one thing, but throw in the need for offense from this position and it becomes clear that third base is a position of extreme importance. So, if you believe us and agree that third base is such a critical position, then you might be interested in seeing who we think are the best five players at third base going into the new season. Here they are.
5. Matt Carpenter
Matt Carpenter does it all at third base for the St. Louis Cardinals. Offensively, he hit the eighth most home runs in the National League with 28 last season. He also plated 84 RBIs to go along with his solid .272 batting average and is a proven doubles hitter, as his 44 two-baggers in 2015 ranked first in the NL.
When he's not at the plate, Carpenter is a reliable defender as well. He accounted for 234 assists at third base last season (ranking fifth in the NL), 77 putouts (ranking fifth), and turned the third-most double plays at the position in the NL, proving his ability to make the key play. All of that led to Carpenter owning a fielding percentage better than 95%. At 30 years young and entering just his sixth season with the Red Birds, Carpenter is hitting his prime and there's no reason he can't continue to excel. He's an immensely valuable piece to a team that is always in championship contention.
4. Kris Bryant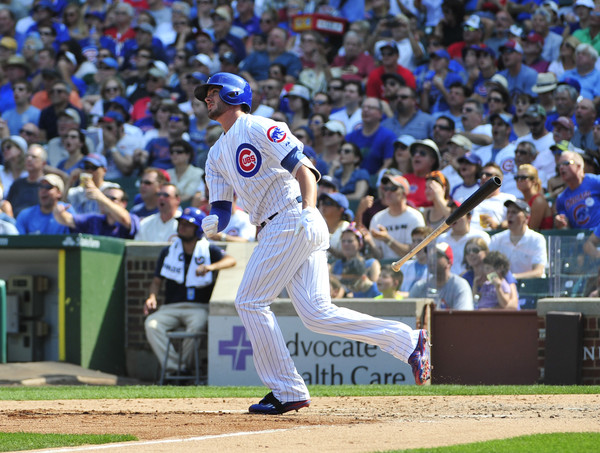 As one of the best young players the game has to offer, Kris Bryant broke onto the scene in his rookie season, helping lead the Chicago Cubs to the National League Championship series. At the plate, he was as impressive as any rookie the game has ever seen, hitting 26 home runs, accounting for 99 RBI, and securing a pretty solid average of .275 (he did strike out the most times in the NL as well, but that's beside the point).
Bryant also did work with a glove, accounting for 249 assists, 81 putouts, and 21 double plays, all ranking high among NL third basemen. And a fielding percentage of .951 is nothing to be ashamed of. Bryant's excellence earned him the NL Rookie of the Year Award last season, but with how young and talented he is, it might not be long before he's earning MVP trophies. With the Cubs' high hopes this season, Bryant is critical to their ultimate success. There's no reason to expect that he won't perform.
3. Manny Machado
In his MLB debut season of 2012, Manny Machado was just 19 years old, playing as one of the youngest players in the game that season. With the breakout season he had in 2015 at age 22, it's clear why the Baltimore Orioles believed in his ability, even at such a young age. When talking about Machado, you have to start with his glove because he's truly one of the best defenders in the game.
His 132 putouts and 337 assists last season at third base both ranked second in the American League, but Machado proved his brilliance at the hot corner by leading the AL in double plays turned at the position with 38. His high fielding percentage, above 96%, is also impressive, but so is his range factor (which accounts for the range of a defender when making a play), which ranked first in the AL.
In 2015, Machado really broke out at the plate. He hit 35 home runs, accounted for 86 RBI, and owned a .286 batting average — all while leading the AL in plate appearances. It's clear that Machado is already a star in the MLB and before long, he could be leading the Orioles to World Series titles if he keeps up his rapidly improving play.
2. Nolan Arenado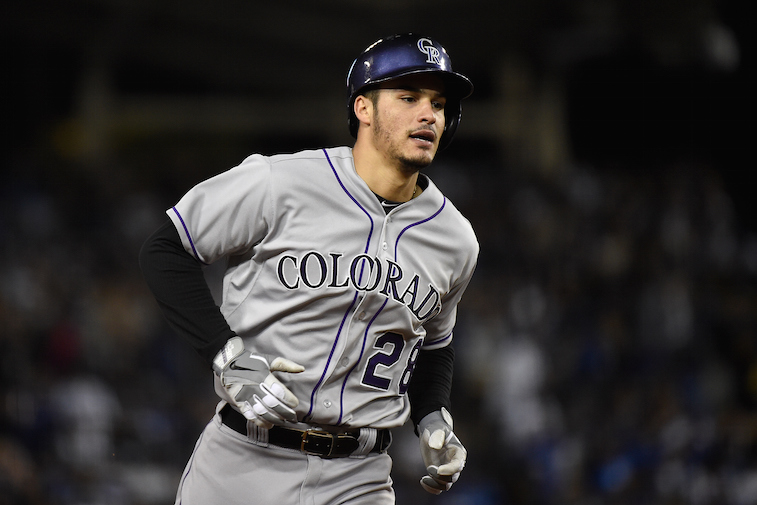 Before 2015, most people in the baseball world probably didn't know the name Nolan Arenado. After a season worthy of MVP consideration though, everyone is well aware of the Colorado Rockies third basemen's clear talent. One thing Arenado has always done in his three-year MLB career is play excellent defense at third base.
Last year was no exception in that regard, as he ranked first in the NL in putouts, assists, and double plays turned at third base with 42. He also ranked first in range factor and third in fielding percentage in the NL at the position. Arenado hadn't excelled at the plate prior to 2015, but he proved to be one of the best hitters in baseball last season.
He hit the most home runs in the NL with 42, plated the most RBI with 130, had the most extra-base hits with 89, and had the second-best slugging percentage in the league as well. Even though the Rockies are a terrible team season in and season out, Arenado's brilliance makes them worth paying attention to. Plus, he's only just about to turn 25, so he isn't going anywhere anytime soon (well, maybe out of Colorado).
1. Josh Donaldson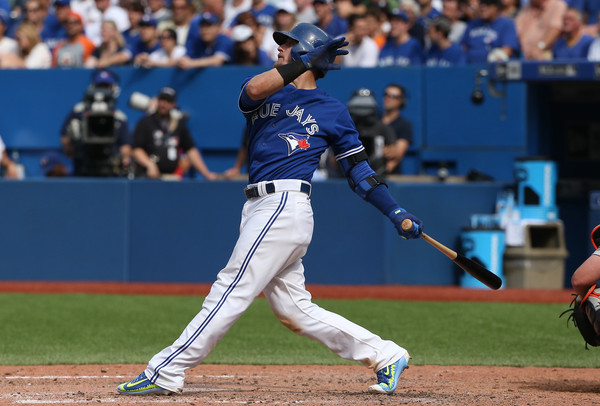 The reigning AL MVP must be considered the best third baseman heading into the 2016 season, even if the race is close. In his first season in Toronto, Josh Donaldson proved he can be a driving force for a team that was in contention for an AL Championship. He hit career highs across the board last season, scoring the most runs in the AL, plating the most RBI, knocking out the third-most home runs, hitting the most extra-base hits, and owning the second-highest slugging percentage.
While offense is the strong part of Donaldson's game, but his defense certainly doesn't let his team down. He ranked fifth in the AL in fielding percentage at third base, third in double plays turned, first in putouts, and second in range factor. This is a guy who gets it done in all phases of the game. With the Blue Jays returning with a majority of their key pieces from an ALCS appearance last season, Donaldson might be their most important player. If he can replicate anything close to his 2015 campaign, there's no reason why Toronto can't be right back in the ALCS this season.
Statistics courtesy of Baseball-Reference.com.