4 Reasons It's OK If the Chicago Cubs Don't Win the World Series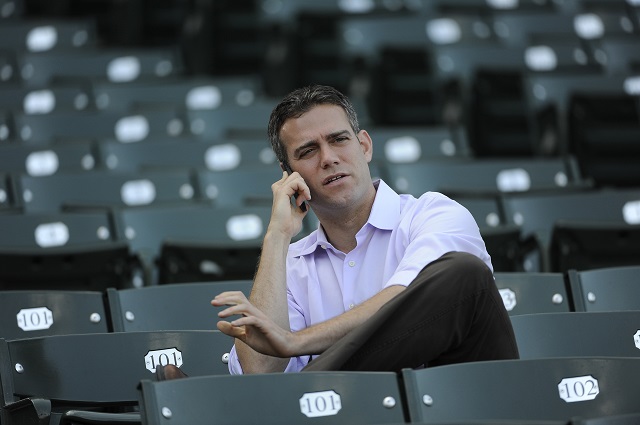 The Chicago Cubs rebuild started all the way back in 2009, when Sam Zell sold majority ownership of the team to the Ricketts family of TD Ameritrade fame. With Tom Ricketts as the chairman, the Cubs underwent a long transformation that had never been seen under previous ownership groups. They put together a plan to update the ballpark, modernize business operations, and finally begin creating a real, winning organization with the addition of Theo Epstein to the baseball operations late in 2011.
From there, Epstein has put his vision into focus: not only winning a World Series at Wrigley Field, but putting together a winning organization that has a long run of sustainable success, much like he began with the Red Sox. Boston won the World Series in 2004, but then again in 2007 and 2013 — with a core of players drafted, developed, and traded for by Epstein.
But what if the Cubs, who finished this season with the best record in baseball but certainly aren't perfect, don't win the World Series after making it back for the first time since 1945? It will be a big disappointment, but there is reason to still have optimism. 2016 won't be the last time this team takes a shot at winning a World Series. We have four reasons why it will be okay if the Cubs can't come back from their one-game deficit against Cleveland.
1. The hitters are young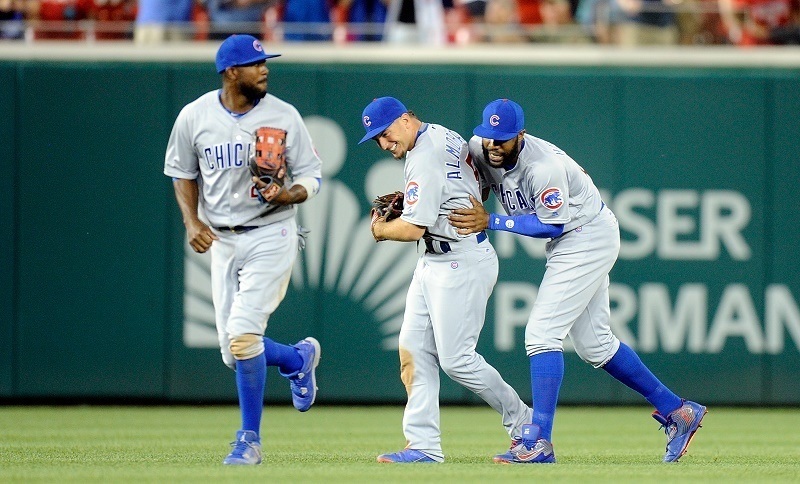 The Cubs are comprised of hitting talented, drafted and acquired mostly by Epstein's front office over the last few years. Kris Bryant was the No. 2 pick in the 2013 amateur draft; Kyle Schwarber — who recently returned to the filed after being injured for most of the year — was the No. 4 pick the next season; and Jorge Soler was signed to a contract out of Cuba back in 2012. Then there's Addison Russell, who was acquired in a trade with the Oakland A's back in 2014 and is still only 22, as well as Javier Baez, a former pick of the previous regime under Jim Hendry.
That lineup doesn't even mention Anthony Rizzo and Jason Heyward. The point is, all of these guys are 26 years old or younger. There are still even younger guys too, such as Willson Contreras, who is 24 and came up this year to share time behind the plate with Miguel Montero and David Ross. The baseball prime, when players typically put up their best seasons, is considered to be somewhere around age 27 until age 32.
This means, while you certainly can't expect Bryant to be an MVP candidate every season, there is still room for improvement. Russell, Baez, Heyward, Soler, and the injured Schwarber can all get better and produce more on the field in the coming seasons. That's a somewhat scary notion for the rest of the National League.
2. They'll be around for a while
If all of those great young hitters were heading to free agency soon, you might not see that point being hammered home quite as hard. But that's simply not the case. The biggest reason for optimism for the Cubs moving forward? Those improving offensive studs are under team control for quite the open window. Soler can officially walk away of his own free will after the 2021 season. Bryant, Rizzo, Baez, Russell, and Schwarber are under Cubs control until 2022.
Even Heyward, who has two opt-out clauses in his eight-year contract, will be around until at the very least the end of the 2018 season. Barring some sort of trade, which could be done to improve the longterm pitching situation, this Cubs roster will be intact for a while. This is not even including guys like Contreras and Albert Almora, and prospects such as Ian Happ and Eloy Jimenez, who haven't even made it to the big leagues yet. The Cubs are one of the richest teams in all of baseball in terms of positional player depth, so to assume that the high-scoring offense they currently sport could disappear sometime soon would be foolish.
3. Can't predict the playoffs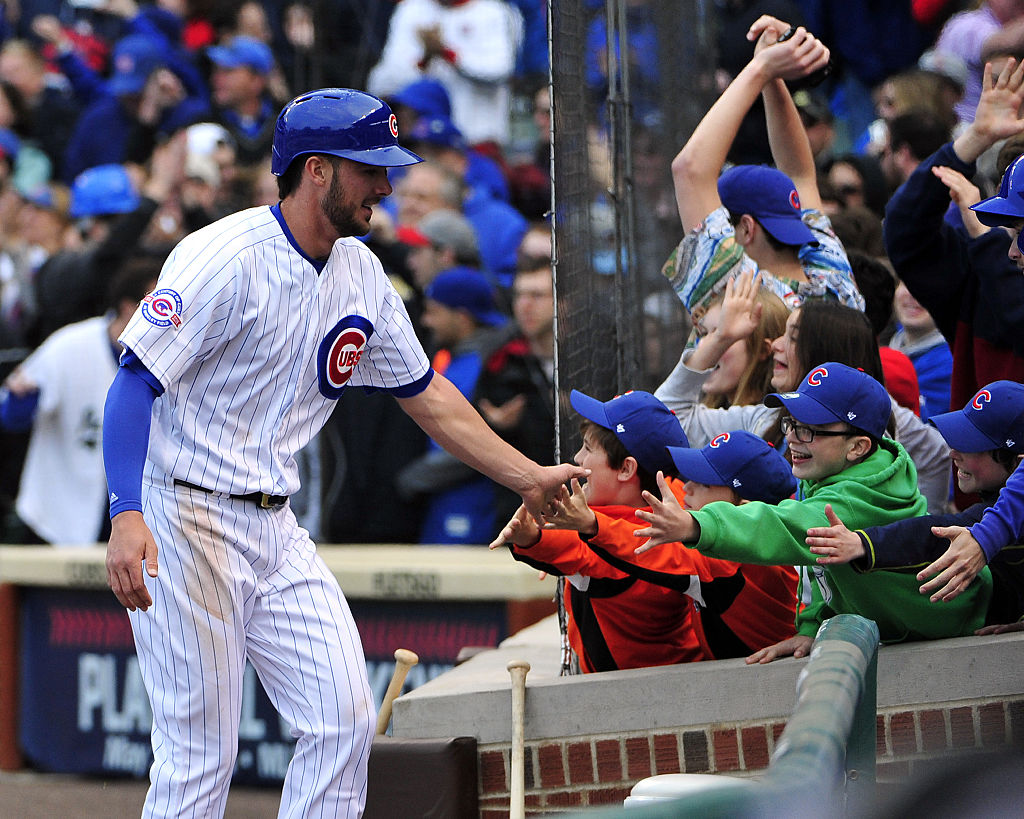 Building a team that can consistently win baseball games over the course of a 162-game season is hard. Finding a way to make that same team hold up over the course of a best-of-five or best-of-seven series? It's impossible. Once the playoffs begin, the odds are only slightly in one team or another's favor because everything gets boiled down to the tiniest details.
In a season where a team wins 100 games and blows away their division, a game in late August where an error by the first baseman costs the team a run and they eventually lose, it's really not such a big deal. If that happens in a playoff series? It's much more magnified. And those kinds of mistakes or bad breaks can happen to anyone at any time.
Before the postseason began, Fangraphs had the Cubs' odds of winning the World Series at 18.5%. Baseball Prospectus has those odds all the way up at 23.4% (they currently sit at 40.7%, while the Indians are on top with 59.3%). Even down 2-1 after a tense game 3 at Wrigley, you can't discount that the Cubs went into the playoffs, with just a 20% chance at winning a World Series, meaning But that still means there's an 80% chance they won't do it. The odds, even though they might have been better for the Cubs than anyone else, were still not great, and fans should remind themselves of that a little more often.
4. Sustained success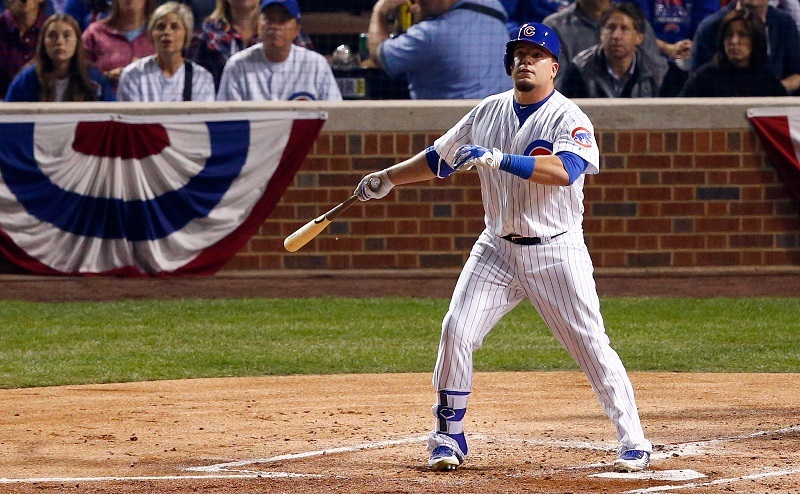 But the biggest reason why it's perfectly okay — albeit a downer — if the Cubs don't win the World Series this year is because of the first outlined goal of the Epstein regime: sustainable success. Epstein pointed at the Cubs' rival, the St. Louis Cardinals, and how they've built their organization. The Cardinals have consistently made the playoffs since the year 2000, getting a ton of bites at the apple, so to speak. The result? They've won the World Series twice and been in it four times.
But even though they made the playoffs in 2000, 2001, 2002, 2004, and 2005, they didn't actually win the trophy until 2006 — when they barely snuck into the postseason with a weak, 83-78 record. Again, you simply can't predict how things will shake out in the playoffs. The best formula for winning a World Series is to build a team that is primed to have success every single season and take your best shot once October arrives. It seems as though the Cubs are well on their way, even if they don't win in 2016.
Follow Ryan on Twitter @RyanDavisBP
Statistics courtesy of Baseball-Reference, Fangraphs, and BaseballProspectus.