MLB: 4 Reasons Why Gary Sanchez is Rookie of the Year
For a while it seemed like Detroit Tigers pitcher Michael Fulmer would walk away with the American League Rookie of the Year award. He faced some competition early, but Fulmer has been excellent this year, transforming into the Tigers' second-best pitcher while helping them remain in the wild-card chase. However, since the beginning of August, another rookie has popped up, and people are progressively more unsure about how voting may conclude. New York Yankees catcher Gary Sanchez, despite appearing in just 43 games this year, is on an absolute tear. The numbers he's put together, in less than 200 plate appearances, are jaw-dropping. Is it enough to steal the AL Rookie of the Year award? We have four reasons why he can do it.
1. He's second in home runs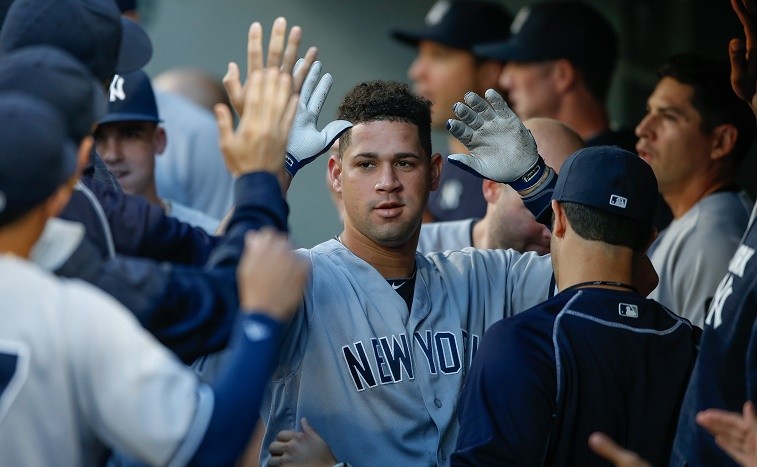 Although Sanchez ranks just No. 19 in plate appearances among AL rookies, his 19 home runs are second to only Nomar Mazara of the Texas Rangers. Try to wrap your head around that for a minute. With a home run for every 9.8 plate appearances, Sanchez leads the major leagues — and not just among rookies.
While Sanchez's home runs have come predominantly off of AL East pitchers, there are some good ones in there. He's taken David Price yard, and the same goes for J.A. Happ. He got Marco Estrada twice. He also got Chris Archer, as well as young studs Blake Snell and Dylan Bundy. All of this comes after Sanchez hit just 10 homers at Triple-A in 71 games and had a career-high 18 home runs in 400 plate appearances between Double-A and Triple-A last season.
2. He's first in WAR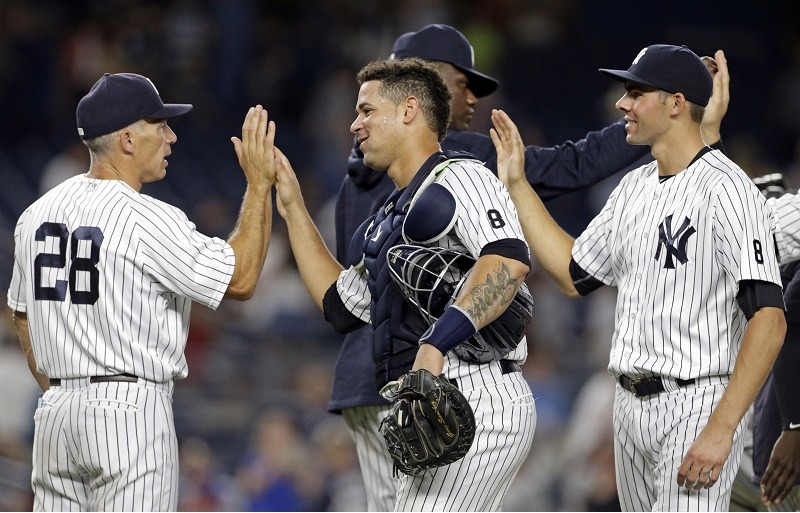 Currently, Sanchez is No. 1 in WAR for rookies in the American League. His WAR currently sits at 3.2 — again, in only 43 games played — with Fulmer coming in at 2.6. If you compare him with all AL and NL hitters, he's third among rookie WAR, behind only Corey Seager and Trea Turner.
WAR combines both offensive and defensive capabilities into one tell-all stat that reinforces the value a player provides. So, how can you ignore the fact that Sanchez is the best American League rookie in this category? The only argument to make is that WAR is not just progressive in a way you count, but it moves in both positive and negative directions. If Sanchez's hot start produces 3.2 WAR, a cold month that follows could bring that number down quite a bit. It makes sense that the hot start skews his numbers, because he wasn't in the big leagues long enough. But still, the numbers are what they are.
3. His slash line is ridiculous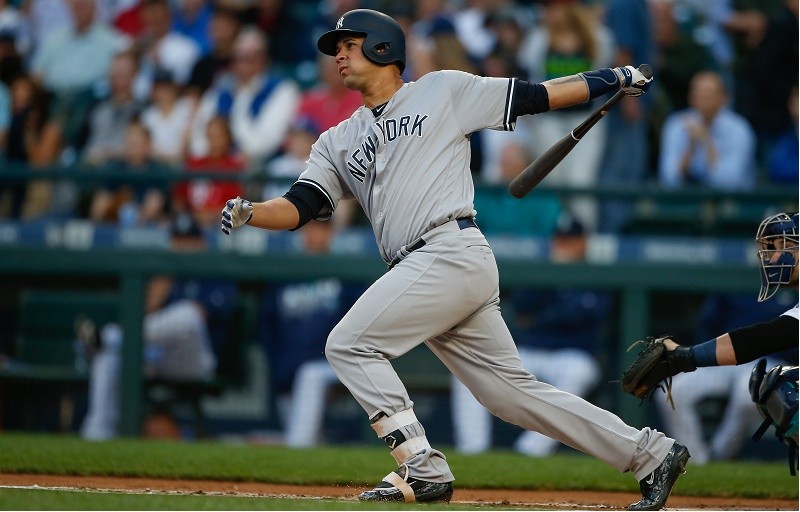 Sanchez is hitting .337 with a .410 on-base percentage and a monster .747 slugging percentage. If you include all players in Major League Baseball — again, not just rookies — with at least 180 plate appearances, Sanchez ranks fourth in batting average, fifth in on-base percentage, and first by a wide margin in slugging.
The same argument — not having a chance to cool off — is still in play, but the fact is that this hot streak has been sustained for a while now. Sanchez has been in the big leagues since August 3, and he's only getting hotter. As of Thursday, the catcher has homered in four consecutive games — including two against the Tampa Bay Rays — and was 8-for-16 at the plate. There's still a handful of games remaining on the schedule, but Sanchez's numbers will jump off the page even with a slight slump to conclude the year.
4. He's on a historic pace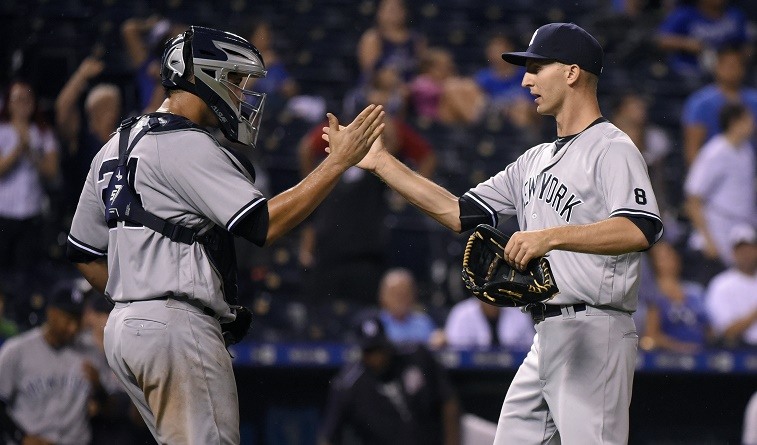 Our argument involves small sample sizes. However, if we look at some advanced stats — such as wOBA or wRC+, which measure how good a hitter is — he's crushing the field. His wOBA is .472; David Ortiz is his closest competitor at .424. Sanchez's wRC+ is 203, which is a country mile ahead of second-place Mike Trout, who should tout his 171 wRC+ as his biggest case for American League MVP.
Sanchez is on a historic pace, even if there are other players who experienced similarly hot starts. A cautionary tale: Brett Lawrie came up in 2011 and hit .340/.392/.713 with seven home runs in his first 26 games. Unfortunately, throughout six years in the big leagues, Lawrie has settled in as a hitter with a .261/.315/.419 slash. On the other hand, Albert Pujols started his career hitting .381/.454/.755 with 14 homers in his first 37 games. Pujols slowed down a bit, but not enough to stop him from the Hall of Fame.
As for Sanchez, we don't know where his career will take him. Right now, the numbers on his stat sheet equal the best in the game — and he hasn't slowed down. In just a fraction of the games rookies in the American League play, Sanchez proves he is worthy of the Rookie of the Year award.
Statistics courtesy of Baseball-Reference and Fangraphs.