MLB: Red Sox and Dave Dombrowski Are on a Roll This Offseason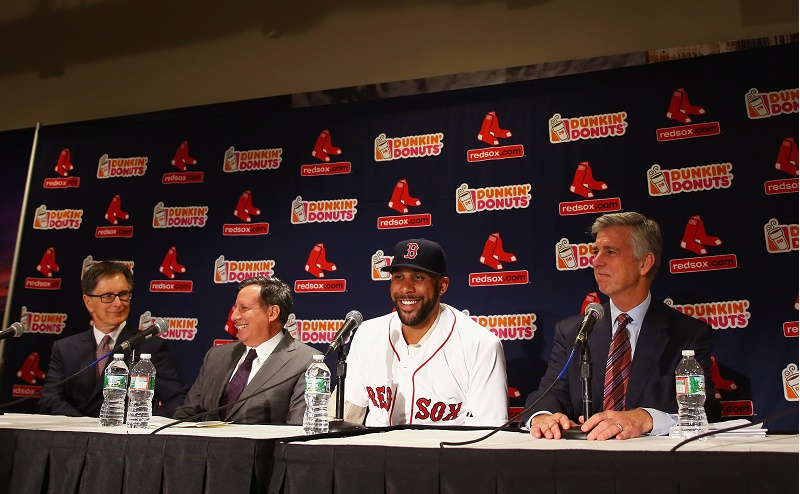 Why pretend to be a small-market team when you have one of the top payrolls in baseball? Many asked this question while ex-Red Sox GM Ben Cherington pulled off his series of low-budget pitching moves last off-season en route to a last-place finish. New President, Dave Dombrowski, has taken a far more appropriate approach during his short reign in Boston by attacking top talent at high prices. After trading Wade Miley for relief depth, Dombrowski has the Red Sox on a roll this offseason.
While the Boston rotation had its soft spots in 2015, the bullpen was much more of a problem area, ranking 26th in ERA of 30 MLB teams. Factoring in overwork after short starts cannot explain the lackluster performance from the relief corps. To improve the 'pen, Dombrowski jumped into the fray with a trade for elite closer Craig Kimbrel at the cost of two high-level prospects.
Despite criticism from farm-system conservationists, the new Red Sox president was taking the win-now approach that is normal for clubs consistently ranking near the top in MLB payrolls. Dombrowski doubled down on that approach when he signed David Price to a seven-year deal worth $217 million, then the largest contract in the Majors by annual salary. (That figure has since been eclipsed by Zack Greinke's $34 million per season.)
With numerous candidates to take over a starting role, Dombrowski dealt Miley to Seattle along with relief prospect Jonathan Aro (6.97 ERA in six appearances) for Carson Smith and Roenis Elias, two pitchers who fit into the team's plans for bridging the gap between the starters and Kimbrel. In fact, what was once a weakness for Boston is now a strength.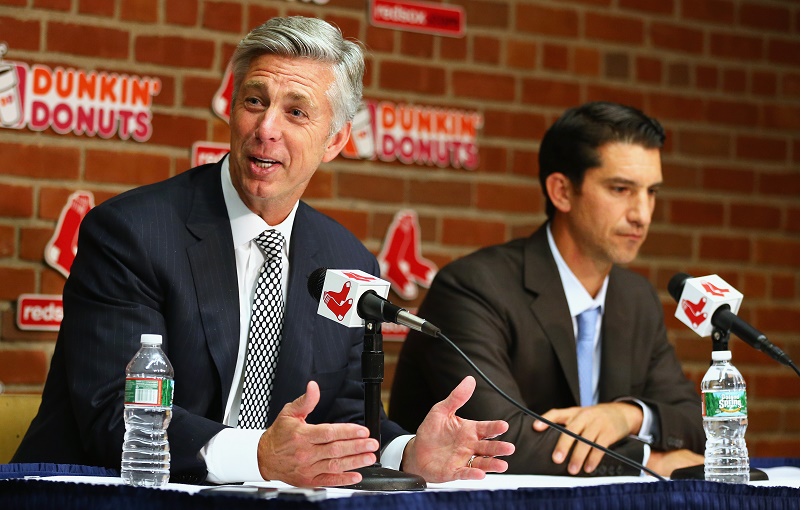 The acquisition of Kimbrel allows the club to move ex-closer Koji Uehara into a setup man or somewhere else down the pecking order. Smith, who posted a sparkling 2.30 ERA and 92 SO in 70 IP last season, could very well become the eighth-inning force the club needs, pushing Uehara and ex-setup man Junichi Tazawa into the middle innings.
This new depth came at the expense of $31 million in annual salary, a few good prospects, and Miley, but the price may be worth it. Miley did provide the Red Sox with more innings (192.0 IP) than any other Boston starter in 2015, but, barring injury, Price will surpass that figure with greater effectiveness in 2016.
Starting pitching may still be a weak spot overall for the team next season, but strong bullpens have the ability to compensate for the thinness. Just ask Boston's AL East rival, the Yankees, who can thank late relief for much of the team's success in 2015. Better yet, refer to the Kansas City Royals, whose bullpen was the rock from wire to wire last season.
It's easy to forget that the World Series champs only had one starter who went 200 innings in 2015 (Edinson Volquez), while only Yordano Ventura (163.1 IP) cracked 150 among the remaining members of the staff. The Red Sox are not the Royals — especially on defense — but they have the makings of an elite bullpen thanks to the new team president. As far as offseason success goes, Dombrowski is winning ahead of 2016.
Statistics courtesy of Baseball Reference.
Connect with Eric on Twitter @EricSchaalNY