MLB
MLB's All-Time Ginger Team
With top prospect Clint Frazier's trade from the Cleveland Indians to the Yankees, it wasn't the young outfielder's five-tool prowess that made the headlines; it was his wild shock of red hair that flows wildly when he chases down a fly ball or tries to take an extra base on a ball hit in the gap. MLB redheads are an anathema like left-handed third basemen and umpires with strong corrective eyeglasses.
That said, you can create a somewhat competitive team of MLB redheads if you go back a few decades. Keep in mind, finding a ginger for each position is challenging, so, like the Chicago Cubs of 2016, we will have to move players around and hope they have the athletic skills to handle the challenge. Who knew pitcher Travis Wood could play the outfield?
Clint Frazier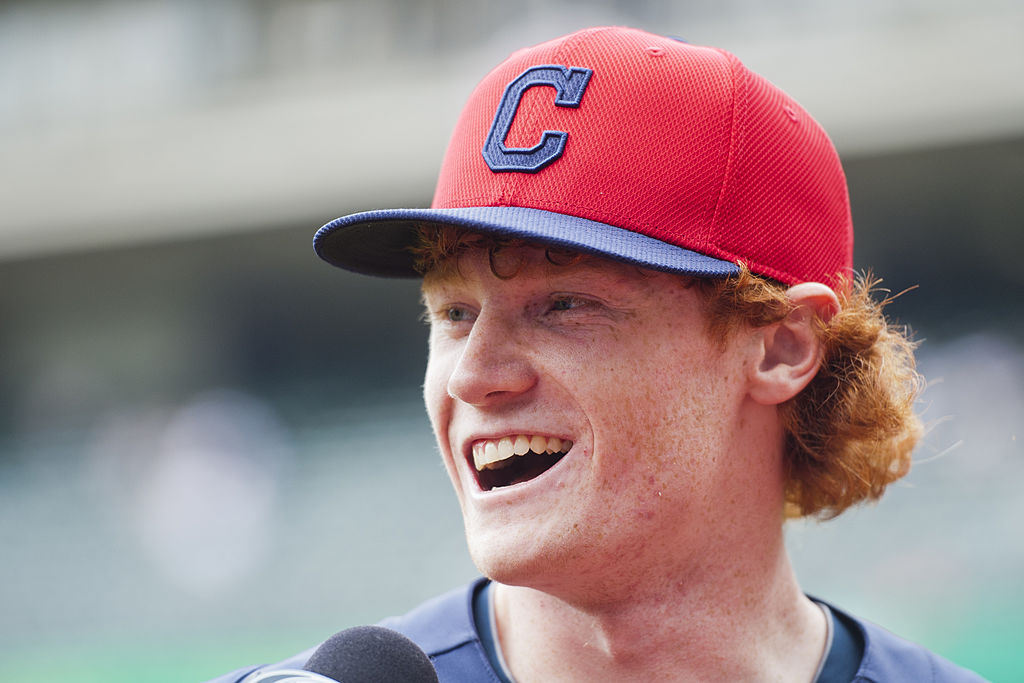 Frazier is possibly the best player out of all the MLB redheads in recent memory. Cleveland had to part with the speedy outfielder in order to land Andrew Miller to bolster its bullpen. The No. 5 pick in the 2013 MLB Draft, Frazier was showcased in the 2016 Futures Game, which put him in the national spotlight. It's a safe bet that Frazier, who will play under the New York Yankee microscope, will soon be known less for his wild red hair and more for his on-field talent.
Rusty Staub
As great a player Daniel Joseph Staub was for the Houston Colt .45s, Expos, and Mets, he was best known by his nickname, Le Grand Orange, as well as his flaming red hair. In his 23-year career, Rusty Staub had 292 home runs and 2,716 hits. Always a fan favorite, Staub was an original Monreal Expo, and while he played up north for three years, the team retired his number in 1993.
Rusty Greer
Thurman Clyde Greer played his entire career for the Texas Rangers. In his nine years with the Rangers, Rusty Greer hit 119 home runs and ended his career with a noble .305 lifetime batting average. He finished third in the Rookie of the Year balloting in 1994, losing out to Hall of Famer, Frank Thomas. Nicknamed "The Red Baron," Greer showed great plate discipline, ending his playing days with almost as many walks (519) as strikeouts (555).
Rick Sutcliffe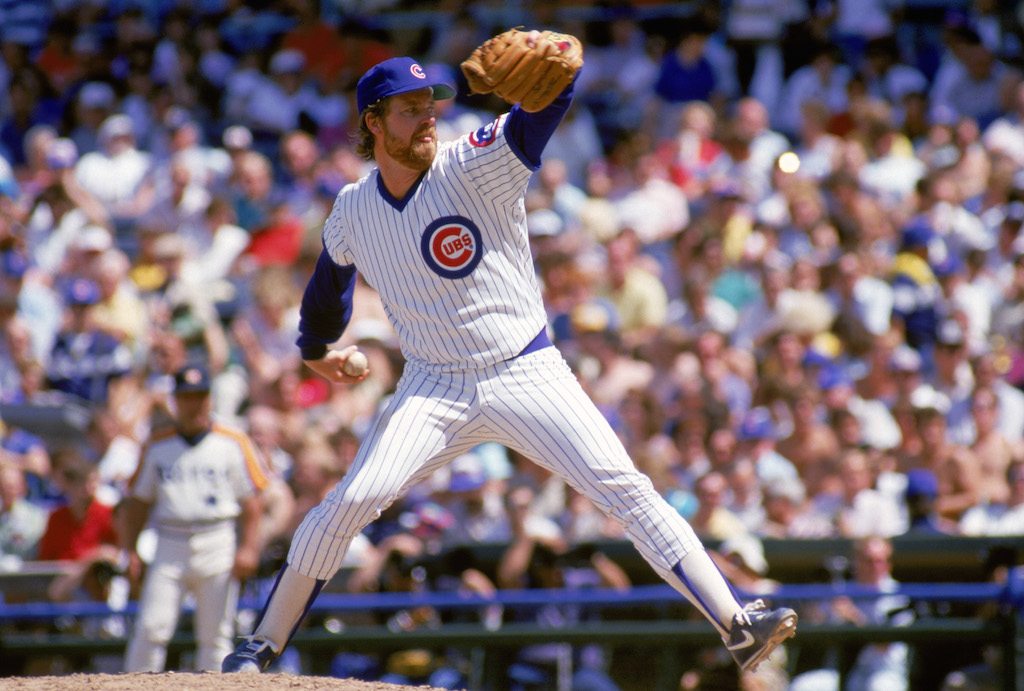 Young fans know Rick Sutcliffe for his exploits as an ESPN baseball commentator, but the pitcher known as "The Red Baron" won Rookie of the Year, an ERA title, and a Cy Young Award during his career on the mound. In his 18 years, Sutcliffe won 171 games with five teams, playing for the Cubs, Dodgers, Indians, Orioles, and Cardinals.
Rick won his Cy Young Award in 1984, a year that saw him start the season with the Indians before being traded to the Cubs where he ended 16-1 for the rest of the season. In 1987, while with the Cubs, the tall redhead finished second to the Phillies' Steve Bedrosian in the Cy Young voting with an 18-10 record.
Chad Tracy
Drafted by the Arizona Diamondbacks in the seventh round of the 2001 draft, the redheaded Tracy was somewhat of a flash in the pan, with a breakout 2005 in which he batted .308 with 27 home runs and 72 RBIs. The following year he hit 20 long balls with 80 RBIs but whiffed 129 times, and it was downhill after that. Tracy ended his nine-year career with a .274 batting average playing for the Nationals, Cubs, and Marlins after being granted free agency by Arizona.
Red Schoendienst
Hall of Famer Albert Fred Schoendienst is notable as both a player and manager. Schoendienst played 15 of his 19 years for the St. Louis Cardinals and later as the team's manager. As an infielder, Red ended his career with 2,449 hits and made the All-Star team 10 times. In 1953 and 1957, he finished in the top five in MVP voting, losing to Al Rosen and Henry Aaron. As a manager, he won 1,041 games, taking the Cardinals to World Series titles twice (1964, 1967).
Mark McGwire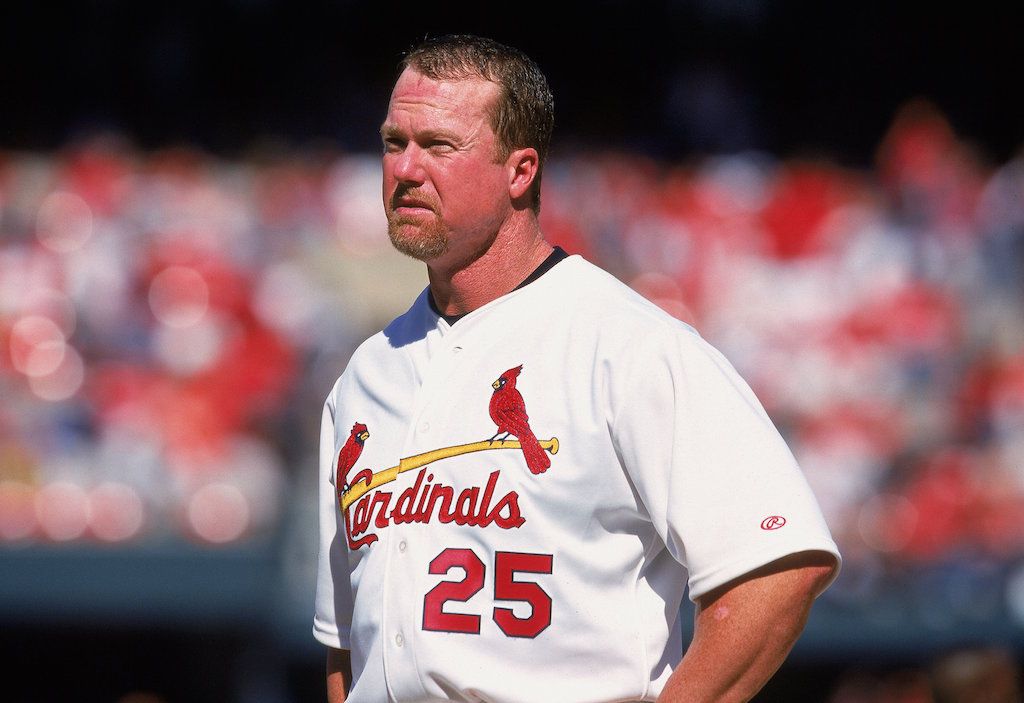 Tainted by his use of steroids, McGwire and his flaming red goatee put up Hall of Fame numbers, but will likely never receive credit for his accomplishments due to his use of performance enhancing drugs. In his 16 inflated years, the former Oakland A and Cardinals first baseman hit 583 home runs, leading the NL four times including a whopping 70 in 1998. In 1987, he won Rookie of the Year with the Athletics, teaming up with Jose Canseco to form a powerful duo. A 12-time All-Star, McGwire is currently bench coach for the San Diego Padres.
Boog Powell
John Wesley "Boog" Powell is best known as a fixture at first base for the great 1966 and 1970 Orioles World Series teams. Big Boog won the American League MVP in 1970, when he hit 35 home runs with 114 RBIs. In addition in his MVP year, Powell, a swing-for-the-fences guy, had 104 walks against 80 strikeouts. A four-time All-Star, the 6-foot-4, 230-pound masher ended his career with 339 home runs, 1,776 hits, and 140 intentional walks.
Matt Murton
Originally a first-round draft pick by the Boston Red Sox, Matt Murton never lived up to his potential as a corner outfielder. In his five years in the majors, this redhead played for the Cubs, Rockies, and Athletics before hanging it up after the 2009 season.
Perhaps best known for being part of the deal that sent former Cub Josh Donaldson to Oakland, Murton ended his career with 29 home runs, with his best year being 2006 when he hit 13 round trippers for the Cubs. It is worth noting that, in 2006, Murton finished second in the NL with outfield assists that resulted in double plays.
Statistics courtesy of ESPN.com and Baseball-Reference.com.