MLB: 5 Relievers Who May Be Available at the Trade Deadline
With the Major League Baseball schedule about to turn over to June, contending teams are beginning to think about moves that will improve their ball clubs prior to the trade deadline. In fact, chatter has already begun in some circles. Some teams badly need relief pitching, and there could be some interesting names on the market this year. Here are the top five relievers who could be moved from a team that's out of contention to a team that has their eyes set on the playoffs.
5. Blaine Boyer – Milwaukee Brewers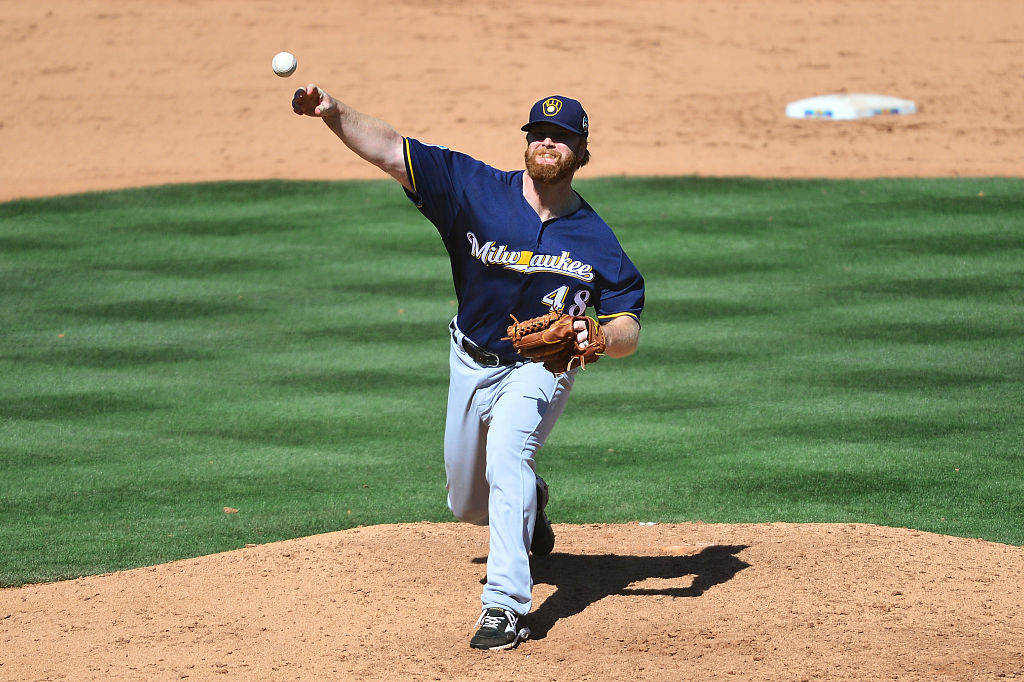 Blaine Boyer isn't the sexiest name in relief pitchers, but he gets the job done and has a track record. He currently toils in a setup role for the Milwaukee Brewers, who are several games under .500 and propped up outside of last place by the awful Cincinnati Reds. On the season, Boyer has a 1.69 ERA in 21 1/3 innings pitched, with just five walks and seven strikeouts. His game has never involved striking out batters, but instead fooling them with his funky, side-arm delivery.
Over the last three years, Boyer posted a combined 2.70 ERA in 126 2/3 innings pitched, so any team that would send a prospect to the Brewers knows they're getting someone with experience; he's not just a flash in the pan. The 34-year-old isn't signed long-term or to a deal worth much money, so the team would be foolish not to trade Boyer.
4. Fernando Abad – Minnesota Twins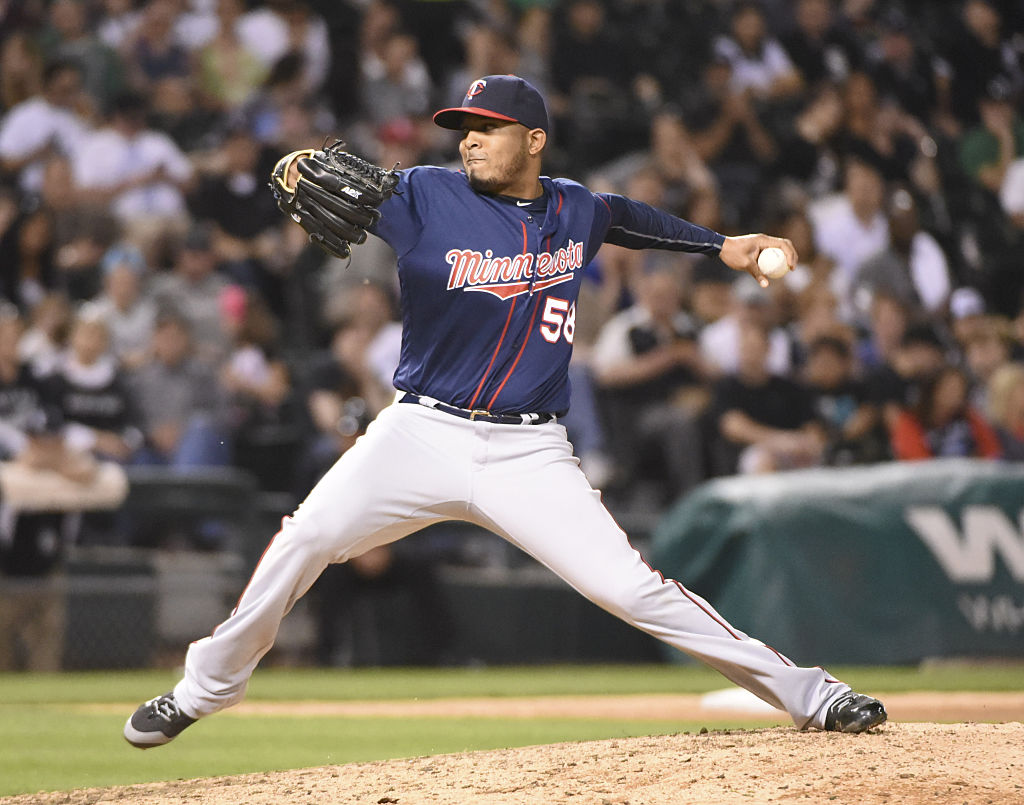 Tons of teams need to improve on the left-handed side of the bullpen — not just this year, but every year. Finding relievers who can reliably get left-handed batters out feels like striking gold. Fernando Abad is this type of reliever. While he generally hasn't had a problem getting right-handed hitters out in his career, he's been particularly tough on lefties this season.
Southpaws have yet to collect a hit off Abad in 18 at-bats so far in 2016. He carries a 0.56 ERA in 16 innings with the Twins, who are one of the season's abominations so far. Minnesota isn't going anywhere this year, and they would do well to get something for their 30-year-old reliever before the trade deadline. Abad has a track record of success, too, with a 2.45 ERA and 111 strikeouts in 121 innings since the beginning of the 2014 season.
3. Pat Neshek – Houston Astros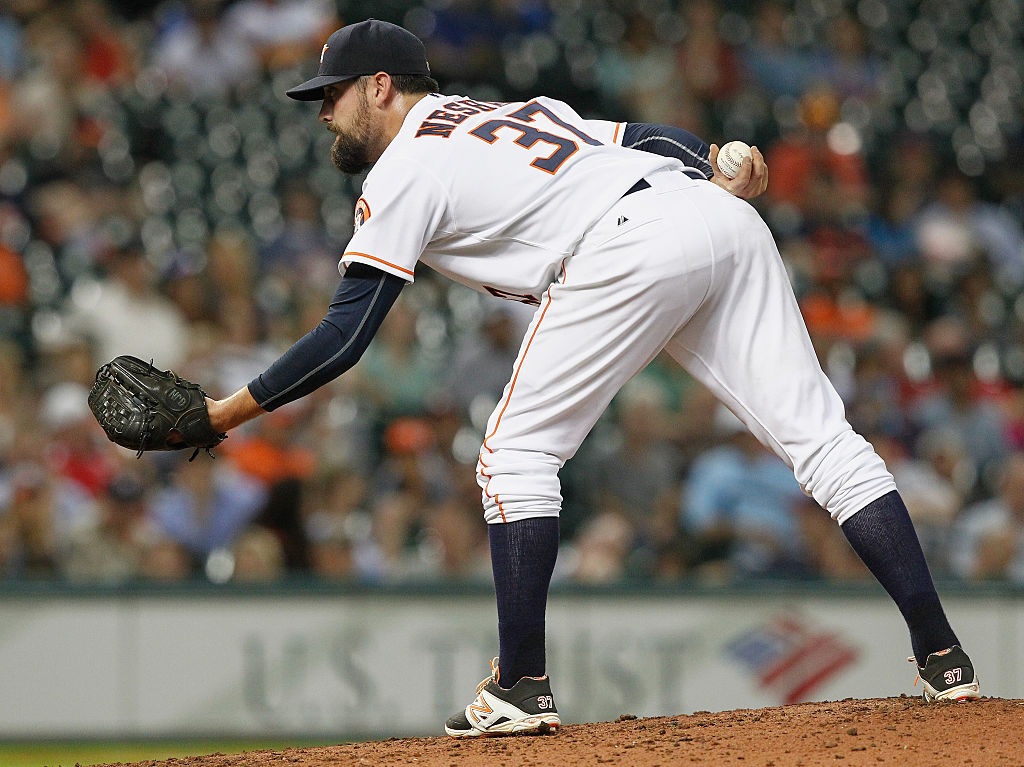 Prior to the 2015 season, Pat Neshek signed a two-year, $11.5 million contract with the Astros after coming off an outstanding year with the St. Louis Cardinals (posting a 1.87 ERA in 67 1/3 innings and making his first All-Star team). Now in the second year of his deal, Neshek finds himself in a setup role with Will Harris and Ken Giles, and Luke Gregerson getting the bulk of the closing chances.
With the Astros staring at a deep hole in the AL West and likely joining the list of sellers at the trade deadline, Neshek should be available to a team that needs a quality, veteran reliever with playoff experience. Since the beginning of the 2012 season, Neshek has posted a 2.68 ERA with 8.1 K/9 and just 2.1 BB/9 in just shy of 200 innings. He would fit nicely in a middle-relief or setup role in just about any bullpen.
2. Fernando Rodney – San Diego Padres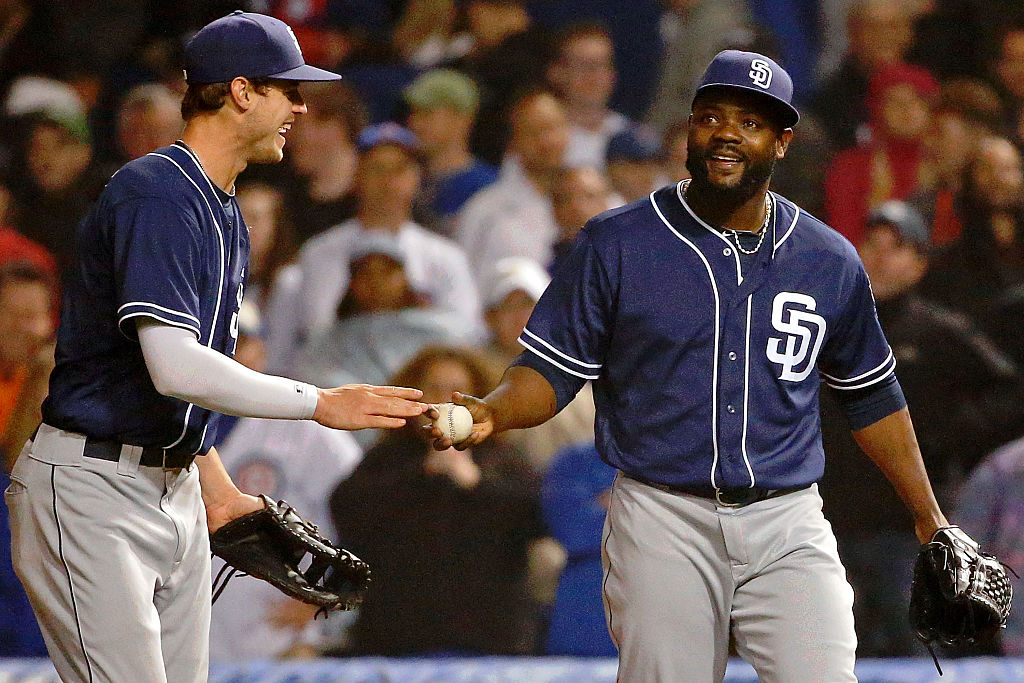 Fernando Rodney got off to a rough start with the Seattle Mariners last season, and with a 5.68 ERA on August 27, there seemed like few options left for Seattle and their 38-year-old closer. They traded him to the Chicago Cubs, where he finished out the season strong and shot invisible arrows in September and October.
Now with the Padres, he's continued that surge, combining for a 0.31 ERA in 29 innings pitched since joining the Cubs late last August. With San Diego sitting in last place in the NL West —  likely not in contention in a division with the San Francisco Giants and Los Angeles Dodgers — Rodney seems like an obvious trade candidate. He's only making $1.6 million this season with a $400k buyout next year, so he's a high-quality rental option and could bring back a low-level prospect in return.
1. Aroldis Chapman – New York Yankees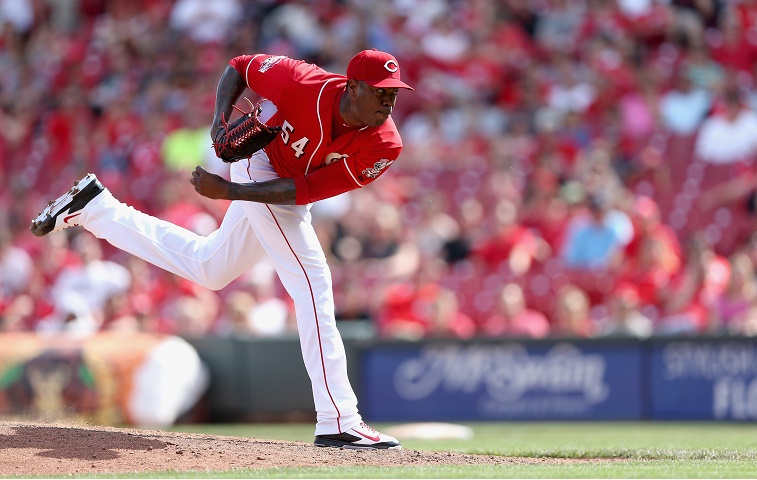 Personal problems aside, Aroldis Chapman is one of the best trade chips the Yankees currently have. With just a few months remaining until he hits free agency and the Yanks looking at a rough season, there's a good chance they could cut their losses and try to pull a heist in late July.
New York already has talented relievers Kirby Yates, Dellin Betances, and Andrew Miller — who could appear on this list as well — to throw in the late innings, and without much in the way of starting pitching it seems like quality relief is a moot point for them anyway.
Chapman has returned from suspension and tossed six innings, allowing one run and striking out eight batters. He's looked good on the mound and is a pitcher who any contender dreams of adding to the end of the ballgame; a guy who immediately shuts down the opposing team.
Since 2012, the 28-year-old fireballing left-hander has a 1.89 ERA and an eye-popping 464 strikeouts in just 261 2/3 innings pitched. If New York can't find some magic and get into the playoff chase in a serious way, they'd be foolish not to try to get some prospects in return for Chapman.
Follow Ryan on Twitter @RyanDavisBP
Statistics courtesy of Baseball-Reference.com.