MLB: Remembering the Great Yogi Berra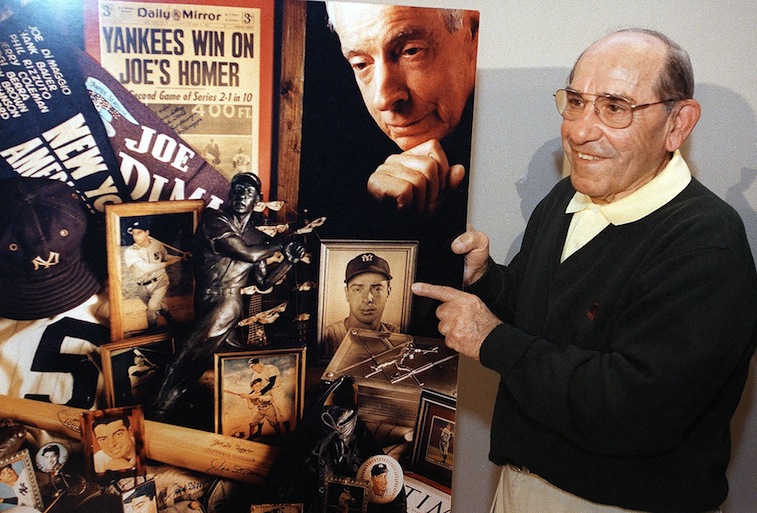 During his playing days, Yogi Berra stood just 5-foot-7, 185 pounds, not exactly a towering figure. But make no mistake about it, as far as legendary figures go, this man was a giant. And he remained that way until the very end.
At 90 years of age, the great New York Yankees catcher passed away of natural causes at his home in New Jersey, according to Dave Kaplan, the director of the Yogi Berra Museum & Learning Center. Said Berra's family through a statement released by the museum:
"While we mourn the loss of our father, grandfather and great-grandfather, we know he is at peace with Mom. We celebrate his remarkable life, and are thankful he meant so much to so many. He will truly be missed."
Nowadays, most tend to associate Berra with the many unforgettable quotes he came up with — his world-renowned "Yogi-isms." And for good reason — his zingers were always priceless. But as we mourn the loss of one of the greatest ambassadors Major League Baseball has ever had, it's important not to diminish what Berra accomplished on the playing field. That's where he truly shined — and the numbers most certainly back it up.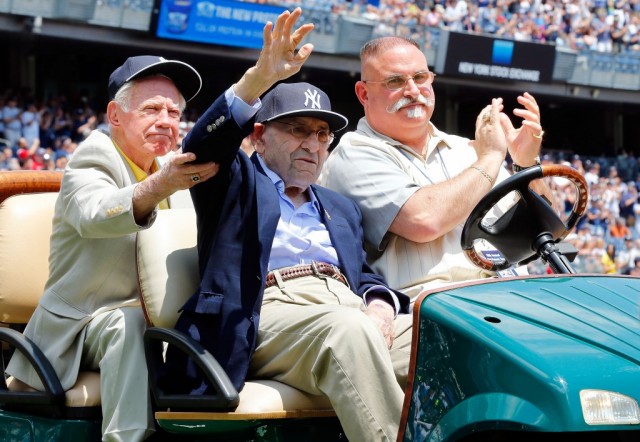 If an athlete's greatness in the world of pro sports is measured by how much they win, then when it comes to Major League Baseball, Yogi Berra was in a league of his own.
During his 18 seasons with the New York Yankees, Berra went to the World Series 14 times, winning it all on 10 separate occasions. According to Elias Sports Bureau, no individual has ever won that many titles as a player. And it's not as if Berra was just a spectator going along for the ride. This guy was an absolute superstar.
By the time his career was finished, Berra had won three AL MVP awards (1951, 1954 and 1955), was an 18-time All-Star, and held the World Series record for the most hits (71) and most games (75). He never shied away from the big moment, and always seemed to come up with a play when his team needed it the most. Those types of individuals are hard to come by. But Berra was clearly a special breed.
In a statement released by the Yogi Berra Museum & Learning Center, the museum board of directors had this to say:
"Yogi conducted his life with unwavering integrity, humility and a contagious good humor that elevated him from baseball legend to beloved national icon. For all his accolades and honors as a player, coach and mentor, he remained completely true to himself — a rare example of authentic character excellence and a lasting role model for his peers, his public, and the thousands of children who visit the YBMLC each year to take part in programs inspired by his values."
Yogi Berra left an undeniable mark on the game of baseball — and the world in general. There will never be another one like him. We just lost a giant. He will be missed.
All statistics are courtesy of Baseball-Reference.com, ESPN.go.com, and Elias Sports Bureau.