MLB
MLB: Why the Royals Are Thriving After Losing Core Players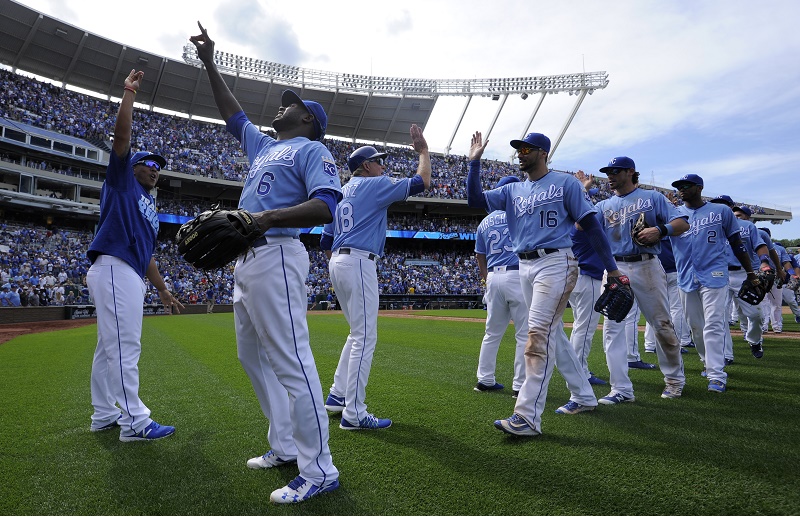 What are the Kansas City Royals without Alex Gordon and Mike Moustakas? If you asked most baseball people that question at the start of the season, they'd probably cringe and answer "not much." But following the May 22 collision that sidelined both players, the Royals are thriving in a way that few saw coming.
K.C. has stormed into first place on the backs of scuffling opponents with terrific performances by reserves, its lockdown bullpen, and that unquantifiable magic the club showcased in its 2015 title run. We'll start with the most extraordinary comeback of the season.
The Royals probably still had a hangover following their dramatic 7-5 win over the White Sox on Friday, May 27. Eric Hosmer homered and delivered a two-run single to ice Matt Albers and the White Sox after trailing by four in the sixth inning. That comeback bumped Chicago out of first place. The following day, K.C. made the win seem average with a seven-run ninth inning that stunned David Robertson and the Sox for an 8-7 victory.
Royals hitters reprised their magic from last season here, taking walks and delivering base hit after base hit until Robertson saw his fat six-run lead disappear. Brett Eibner — the rookie filling in while Gordon recovers from his broken hand — had the knockout blow in that affair. They saved some more good times for Sunday the 30th as well, when they chased Chris Sale with some grinding at-bats and finished the job against Chicago's bullpen for another late-inning rally and 5-4 win.
Do you think this team was feeling confident by then? In a single weekend, the Royals took the first-place White Sox and booted them into third. A fourth straight late-inning rally gave the club yet another dramatic win over Tampa on May 30, with Hosmer once again icing the victory with a three-run home run. This team has found the mojo it lost.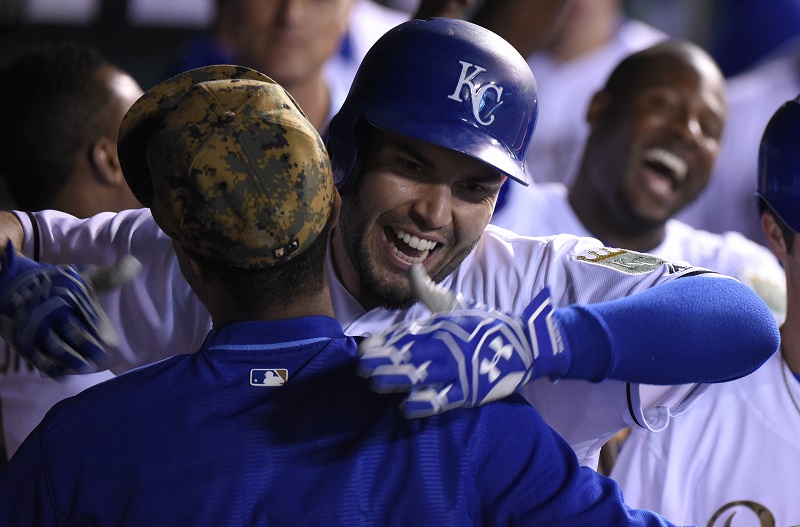 Hosmer, a clear MVP candidate through the first two months of the season, has his fingerprints on everything great the Royals have done of late. Looking at his line during the weekend sweep versus Chicago (8-13, 7 RBI) sums it up pretty well. Along with Lorenzo Cain, who's hitting .333 with 7 R and 11 RBI since May 17, Hosmer has shouldered the burden left by Gordon and Moustakas.
That's what team MVPs do, and there's no question Kansas City's first baseman has entered another dimension in 2016. Cain's right behind him. Meanwhile, the Royals' second string has filled in better than the organization could have hoped.
Paulo Orlando is hitting .421 since the injury bug struck, while Jarrod Dyson (.429) and Eibner (.455) have shined just as brightly over the same span. Salvador Perez was also hitting over .400 during this run before hurting his foot, so the club's perseverance will be tested once again, as will the staying power of its rookies and replacement players. (Perez will return the second week of June.)
Of course, there is no Kansas City Royals without its ultra-dominant bullpen. While the starting rotation has posted a 3-3 record and 4.69 ERA in the preceding weeks, the bullpen was close to perfect. Since May 17, K.S. relievers are 7-0 with six saves and a 1.43 ERA. Wade Davis was perfect in all six save attempts while Kelvim Herrera, Joakim Soria, and Luke Hochevar combined for 14 holds over that 14-day span.
The four relievers allowed 2 ER in 25.0 IP. Comebacks are great, but without this sensational 'pen work, the Royals would still be clawing their way toward first place.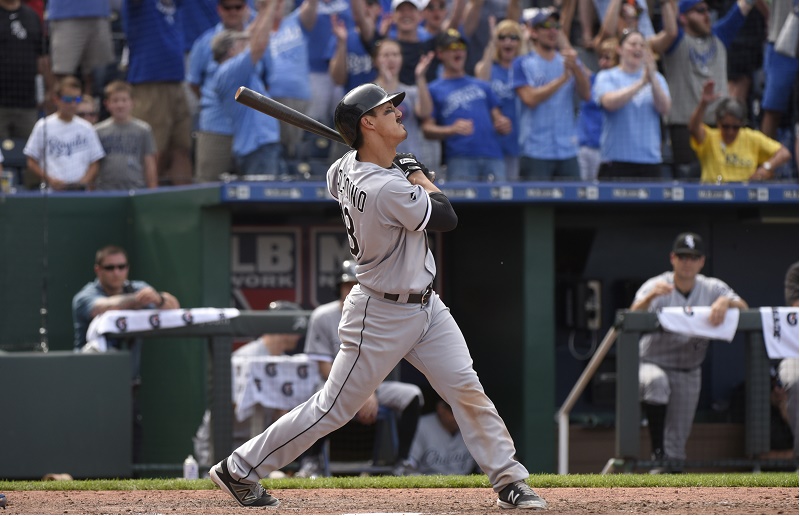 These runs usually involve a tale of two cities, and the sliding White Sox have been the yin to the Royals' yang over this stretch of the season. While the Royals are thriving with their depleted roster, Chicago has collapsed with most key players on the field. On May 31, the ChiSox's six-game lead in the AL Central had become a three-game deficit in the loss column.
Seven straight losses made it official by the close of Memorial Day Weekend, but the club's 4-15 run since May 9 suggests deep-seated troubles. This period has been marked by awful work out by the bullpen (0-4, 5.97 ERA, 3 BS) and an alarmingly bad run by Sox hitters since mid-May, with Brett Lawrie (.188) and Jose Abreu (.245, 1 HR) in particular stinking up the joint.
Chicago is the worst offensive team in the American League over that stretch, and its prospects were hardly brightening. (Only the lowly Cincinnati Reds have been less productive an an offense since May 17.)
So will this run by the Royals continue? A tough 10-game road trip awaits the club following the series against Tampa; they'll face the slugging Orioles in addition to the division-rival Indians and (of course) Chicago outside of the friendly confines of Kauffman Stadium, where K.C. boasts a 17-7 record this season. For a team with a losing (11-15) road record, it appears that one of the season's defining stretches is on the horizon.
In the meantime, the Royals should celebrate this spectacular surge into first place and hope the fill-in players keep up the great work. If the front office isn't too busy, maybe it can nab a third baseman and starting pitcher just in case. High times never seem to last long in this game.
Connect with Eric on Twitter @EricSchaalNY
Stats courtesy of Fangraphs and Baseball-Reference.com.