How Will the New MLB Rule Changes Impact the Sport of Baseball?
Baseball's 2019 offseason was full of drama and intrigue in the free agent market and some outside of it. The league office added some more when it approved several new rule changes over the next two seasons. These changes are not new concepts, and the league has discussed them before. How will these MLB rule changes affect the sport? Let's take a look.
A three-batter minimum for pitchers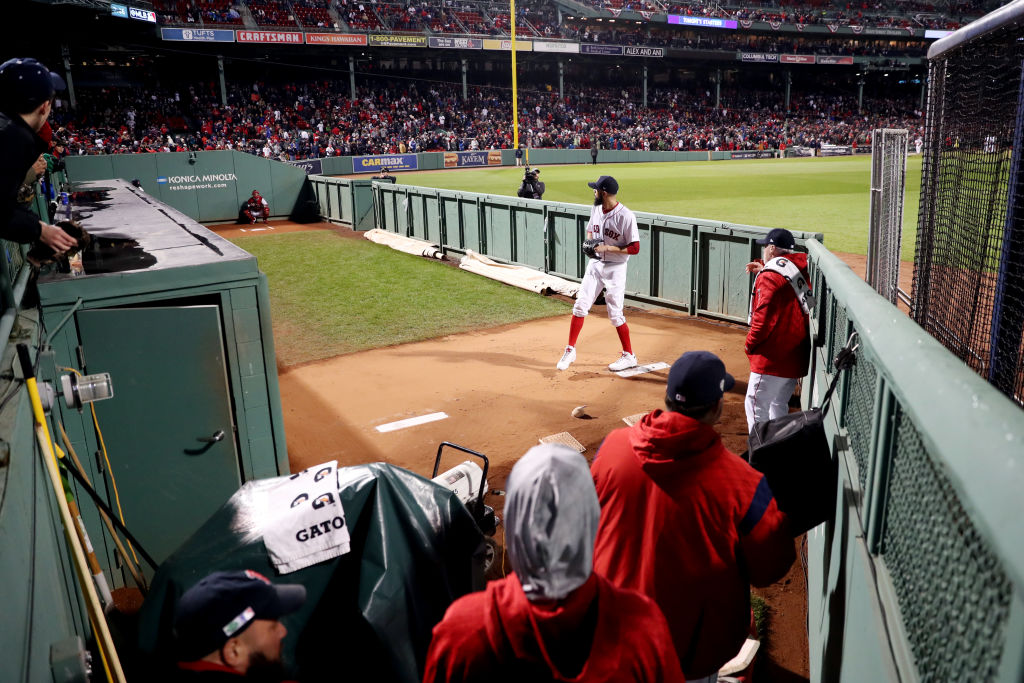 A three batter minimum would have a huge impact on the way managers handle their bullpens. You can almost entirely throw out the idea of situational matchups. Gone would be the days of bringing in a pitcher to face one batter. Lefties brought in to face one lefty, then promptly exiting, would be forced to face additional batters.

This will likely have a big effect on left-handed relievers. Right-handed relievers are used more often, as there are more right-handed batters in baseball than left-handed ones. It may lead to bullpens using fewer lefty relievers.

It would also change the way managers devise their bullpen strategy. Each manager would no doubt react differently, but they would have to budget the use of each reliever differently.

One trade deadline
This rule would mean no more waiver wire trades made after baseball's initial trading deadline. The simple explanation of baseball's waiver wire trade deadline is that under the old rules, teams could trade players who had cleared waivers up until August 31. Non-waiver trades had to be completed by July 31.
While most of the hot stove fanfare goes to MLB's July trading deadline, there have been significant deals made after it as well. In 1996 the New York Yankees traded Ruben Sierra to the Detroit Tigers for veteran slugger Cecil Fielder. When the Yankees' regular first basemen, Tino Martinez, went cold in the postseason, it was Fielder who came in to play the hero, help lead the Yankees to their first World Series in 18 years, and kick off a mini-dynasty.
If having just one deadline is one of the MLB rule changes we can expect soon, then we would say goodbye to significant deals such as Fielder's. The waiver wire deal was a way for teams to move good players who may not have been picked up on waivers due to their expensive contracts. It meant that high-impact players could still switch teams during the dog days of August.

Roster expansion before September call-ups
Major League Baseball teams field 15 players, but adding an extra spot on the bench is one of the MLB rule changes coming down the pike. Expanding the roster by even one player would have a big cascading effect on the game. In the short term, it forces teams to decide whether they place a premium on pitching or hitting. In the long term, it has the potential to water down the talent pool. Introducing 30 new roster spots means introducing 30 new players who weren't previously in the league, making it slightly easier for players in the minors to make it to the big leagues.

Home run derby bonus money
The home run derby is one of the biggest attractions of baseball's All-Star break, though MLB can have a hard time convincing their biggest stars to take part.

A bonus changes all that. It gives big-name players extra incentive to sign up. Even for stars with the highest contracts, $1 million for less than an hour of work is nothing to shake a stick at.
The home run derby is already one of the sports' biggest non-game events, up there with the NBA dunk contest. A huge prize going to the winner would only increase the amount of intrigue surrounding the event while encouraging better players to participate.

All-Star election day
In the past, MLB has had the All-Star balloting process take place at various parks and online over several months. Now along with that process, it will also have the top three vote-getters take part in a one-day election.

This is a great marketing opportunity for the players, teams, and the sport of baseball in general. Teams can campaign for their players if they fall among the top vote-getters with social media blasts, sharing the player's highlights and maybe even a personal appeal from the player. There's no shortage of ways baseball can experiment with this to make it a fun way for fans to interact with the sport.