That San Francisco Giants Even-Year Magic is Dead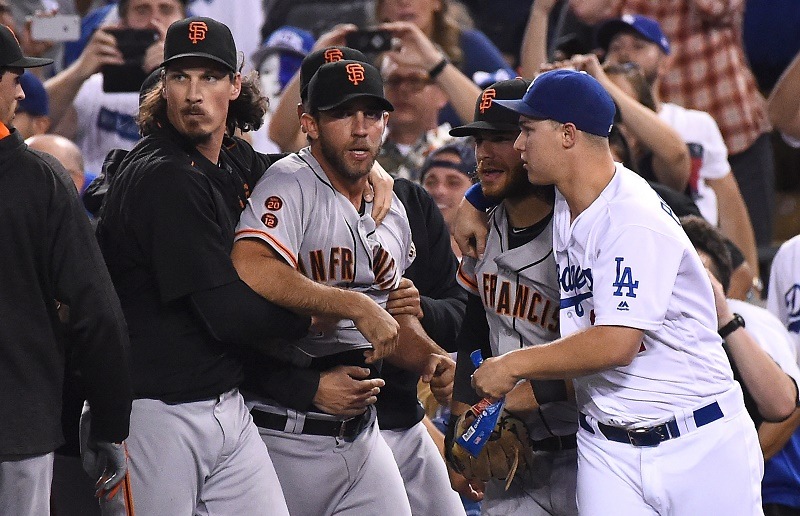 What was that San Francisco Giants even-year magic of yore? Some would call it a fantasy, but others called it clutch-ness, resilience, and maybe a little luck. Beards were feared, Edgar Renteria somehow hit that home run off Cliff Lee, and so on. Still, those who like to back up arguments with statistics (we totally recommend this) would say those Giants had great bullpens, hit well with runners in scoring position, and had Hunter Pence healthy wire to wire. The 2016 San Francisco Giants can't say any of those things, and the magic has died in kind.
We hesitate to keep the theme of spells and omens, but you could point to the September 19 game at Dodger Stadium as the actual day the magic succumbed under the weight of the albatross of a bullpen and Madison Bumgarner's fury. After starting out as a classic duel between the Giants ace and Clayton Kershaw, Bumgarner allowed Yasiel Puig to get under his skin late in the game, prompting Bruce Bochy to pull him with a 1-0 lead.
Two innings later, Adrian Gonzalez iced the win with a ball that eluded Pence's glove and LA won the sort of game the San Francisco Giants would have stolen during the days of those even-year runs. Instead, San Francisco left Chavez Ravine that night with the NL West all but out of its reach. Worse, the Giants' chance at even a wild card was beginning to slip away like a fleeting lead in the ninth. Yes, you can blame the bullpen here.
The bullpen did it
Remember how those even-year San Francisco Giants won? It was all agony, all the time. They were known for one-run wins, grind-out at-bats, and improbable comebacks. You need a good bullpen to do such things. In 2014, the Giants' pen was fifth in MLB with a 3.01 ERA; in 2012, the relief corps blew just 13 saves the entire season (tied for third-best); and back in 2010, Bochy's boys went 35-5 with an eerily exact 3.01 ERA. They had beards and other gimmicks, but these bullpens brought home the wins.
Return to 2016 and you find the Giants pen leading both leagues with 29 blown saves in 68 chances. Santiago Casilla, who did not make an appearance that fateful night at Dodger Stadium, has blown nine saves in 40 chances. As a group, the pen has been a disaster in September. The team lost five of nine games (4-5) it led in the ninth inning. If you want to miss the playoffs, that's the way to do it.
You don't have to dig deep to see why, either. Giants relievers trail every other bullpen in strikeouts. If you feel like a few bad bounces or dribbling ground balls curse your season, it's because the relievers let the batter hit them. Better to be like Aroldis Chapman and strike everyone out. You take fewer chances that way. But San Francisco did not trade for Chapman; the front office acquired Will Smith, who's been good but not a difference-maker.
Hitters failed in the clutch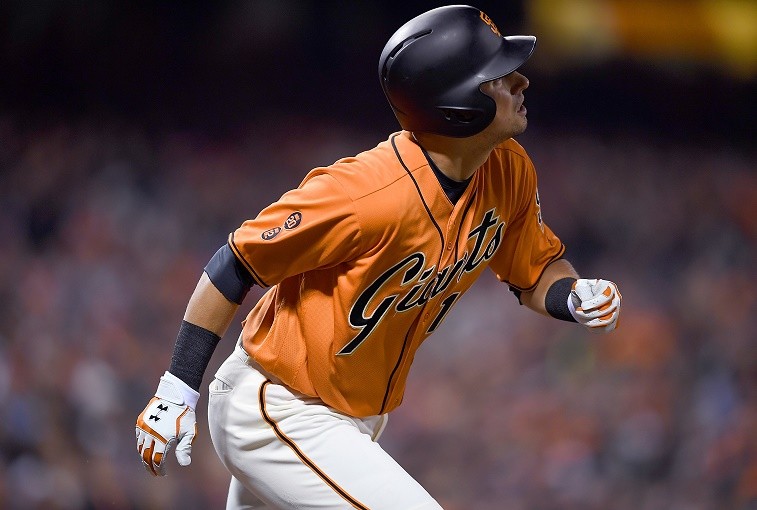 Maybe the clutch San Francisco Giants was something of a myth during the club's even-year championships. While the 2014 team was seventh in the league with a .267 average with runners in scoring position (RISP) and fourth with a .264 average in high-leverage situations, the previous clubs were not so hot. The 2010 squad ranked 24th (.248) with RISP; the 2012 team ranked 13th (.260). Nonetheless, the 2012 team was best in baseball in high-leverage at-bats.
This year's club ranks 25th with a .248 average with RISP and was hardly better with a .254 average (15th) in high-leverage situations. You cant blame San Francisco's big names here, as Buster Posey, Brandon Belt, and Brandon Crawford all put up big numbers with men on base. Rather, the supporting cast of Denard Span, Eduardo Nunez, and Joe Panik dropped the ball, and it cost the team a lot of runs.
These numbers don't mean everything, but they matter because San Francisco ranks 18th in runs (28th in home runs). They don't blow you out early and tack on; they're lucky to get a lead and need those clutch hits. This year they haven't gotten them, and the decent pitching of Jeff Samardzija (3.97 ERA) yielded nearly as many losses (10) as wins (11) because of it. Bumgarner (14-9) and Johnny Cueto (16-5) did what they did because their ERAs are under 3.00.
LA's war of attrition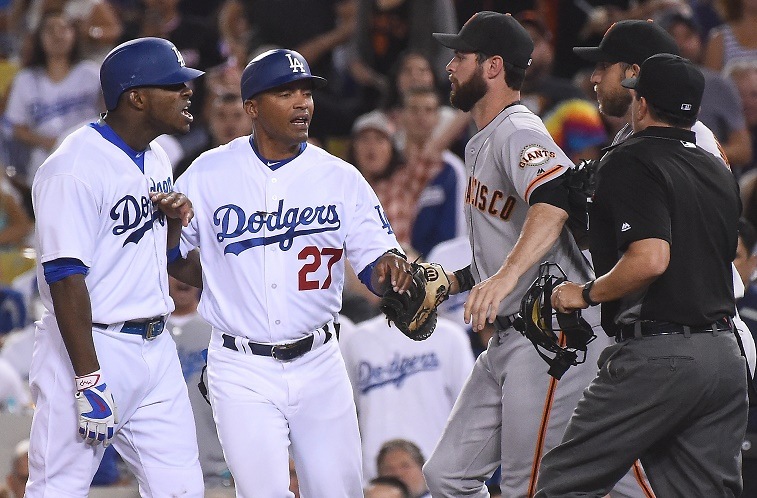 How did the Dodgers lose so many players to injury and/or disgrace yet still overwhelm the San Francisco Giants in another marathon season? It's the money, stupid. Like the Boston Red Sox in the AL, the Dodgers kept throwing money at their problems and can claim victory in a well-funded war of attrition. Instead of deciding between Howie Kendrick and Chase Utley, they chose both.
Similar thinking went into the acquisitions of Scott Kazmir, Kenta Maeda, Bud Norris, and Rich Hill. Just keep them coming until you have enough innings. When it seemed like LA could not hold down the fort, the offense kicked into high gear and slugged the team through the dog days. Of course, you have to credit the club's exquisite farm system for bearing its fruit in 2016. There would be no playoffs for the Dodgers without Corey Seager, Julio Urias, and (to a lesser extent) Ross Stripling.
In the end, that old Giants even-year magic could not overcome the club's weaknesses and the formidable charge made by the Dodgers. A wild card is still not out of the question, but then what? Who holds the lead in that first playoff game? Like a character in a horror movie, Bochy is terrified to pick up the phone. Calling the bullpen is just too stressful in San Francisco. On the bright side, it should be over soon enough.
Connect with Eric on Twitter @EricSchaalNY
Statistics courtesy of Fangraphs and Baseball-Reference.