MLB: Scouting the Top 5 AL Central Prospects of 2015
The American League Central appears set for a dogfight in 2015. Aside from the AL Champion Royals, the Chicago White Sox and Cleveland Indians both upgraded their rosters with designs on a division title. That makes Detroit the hunted team this season.
In Sports Cheat Sheet's third look at Major League Baseball's top prospects, we turn our attention to the suddenly interesting AL Central. Here are the No. 1 prospects on each team in the division, according to Baseball America.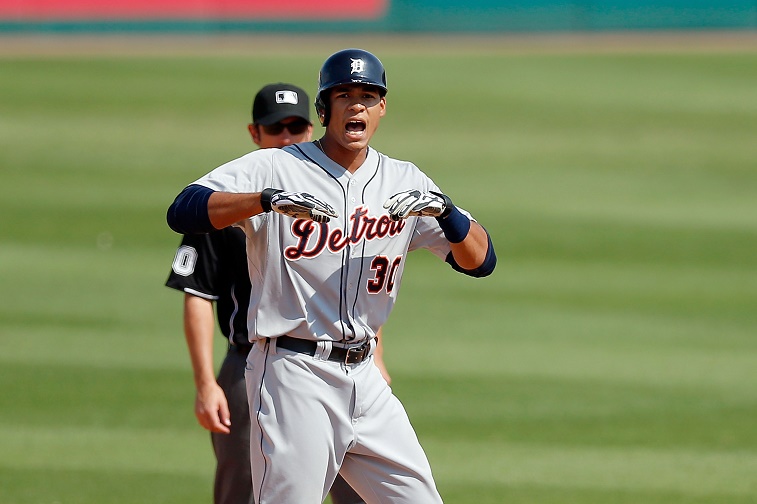 1. Steven Moya, Tigers
After cracking 35 HR at Double-A Erie in 2014, Steven Moya was the easy choice for the Eastern League MVP. At 6-foot-6 and 230 pounds, the 23-year-old outfielder has the frame for a big-league talent. Pitch selection is the most pressing problem for the Tigers' No. 1 prospect. Moya has only managed a .295 OBP in his minor-league career. Playing for Erie, Moya posted 161 SO and just 23 BB in 133 games.
 2. Raul A. Mondesi, Royals
Baseball fans won't have to go back far to remember the name Raul Mondesi, the player who hit 271 HR in his 13-year MLB career for multiple teams. His eponymous son, currently the Royals' top prospect, stands at 6-foot-1 and is working his way up Kansas City's system as a shortstop.
The 19-year-old Mondesi was especially young to be appearing in High-A Wilmington in 2014, when he had a subpar season for a top-level prospect. Nonetheless, the switch-hitter show great promise in his fielding ability and capacity to grow. ESPN's Keith Law ranked him No. 38 in his list of 100 best MLB prospects for 2015.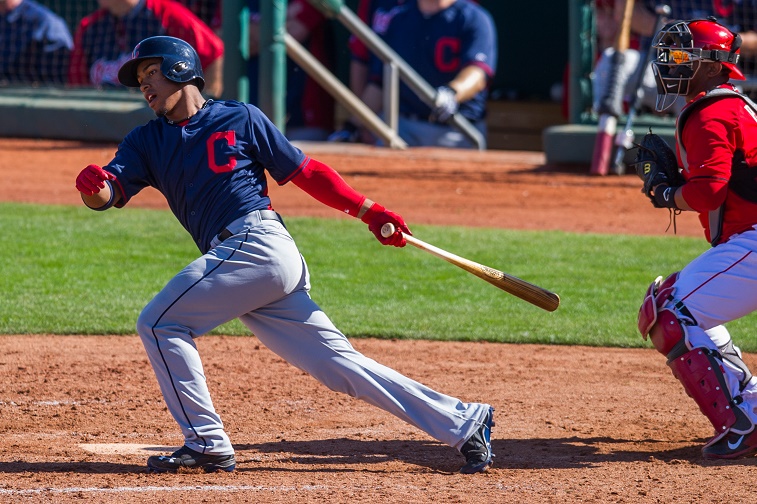 3. Francisco Lindor, Indians
Among the prospects ready to make an impact, Cleveland's Francisco Lindor may top the list. The Indians' No. 1 pick of 2011 posted impressive numbers in each level of minor-league ball he's played. The 5-foot-11 Lindor was named the best defensive shortstop and best infield arm in the Eastern League in 2014. Still just 21, he is attending Spring Training with the Tribe but is expected to start the season at Triple-A Columbus.
4. Carlos Rodon, White Sox
With the No. 3 pick in the 2014 amateur draft, the White Sox selected N.C. State's Carlos Rodon, the southpaw strikeout artist who ended the same season at Triple-A Charlotte. Ahead of last year's draft, scouts prized Rodon's poise in extended college action, where he was 25-10 with a 2.24 ERA. In his limited professional experience, Rodon has posted 38 SO in 24.2 IP. According to the Chicago Tribune, the White Sox plan to work out Rodon as a starter in Spring Training though he may end up as a reliever in 2015.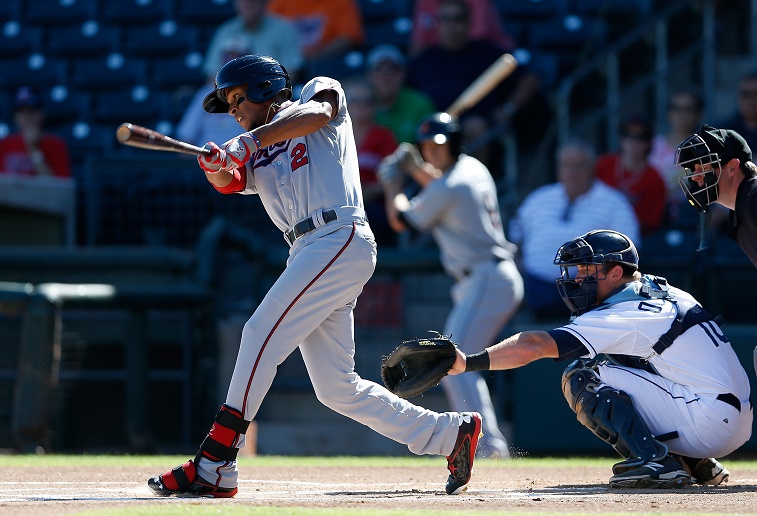 5. Byron Buxton, Twins
Minnesota chose 6-foot-2 Byron Buxton with the second pick of the 2012 draft and he has been at the top of prospect lists ever since. MLB.com named him baseball's No. 1 prospect in 2015 for his five-tool abilities that included a score of 70 (out of 80) in hitting, throwing, and fielding along with an 80 in running. Injuries slowed down his 2014 season, but Buxton is expected to be healthy and begin 2015 at Double-A New Britain. He has a career .874 OPS in minor-league play.
Source: Baseball America