MLB: Scouting the Top 5 AL West Prospects of 2015
The Sports Cheat Sheet MLB prospect watch rolls into the American League West for its final installment. In the division where the lowly Astros and ever-shifting A's play ball, several of these players have a shot at big-league action in the 2015 season. Here is a scouting report on the the top prospects for each AL West team, according to Baseball America.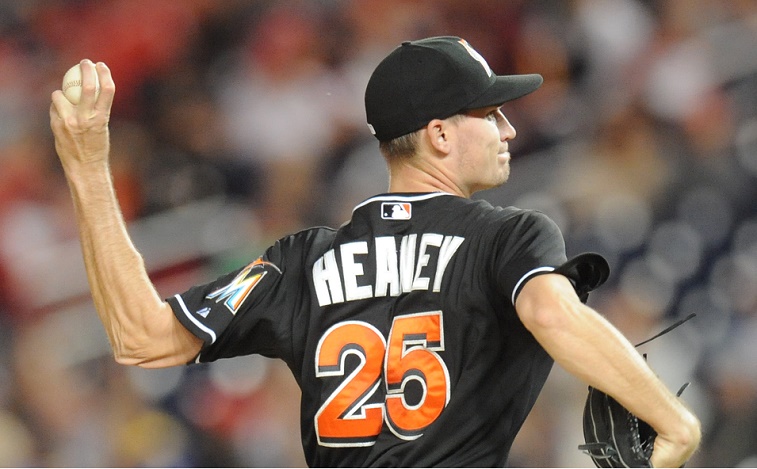 1. Andrew Heaney, Angels
Andrew Heaney became something of a social media star in December, when the Marlins traded him to the Dodgers, who quickly flipped him to the Angels for Howie Kendrick. He was a Dodger for a matter of minutes, but that didn't stop his mock celebration on Twitter.
Well, @Dodgers we had a good run! Great to be a part of such a storied franchise. #thanksforthememories

— Andrew Heaney (@Heandog8) December 11, 2014
The 23-year-old southpaw cruised through the Marlins' system and started 5 games for Miami in 2014. At 6-foot-2 and 185 pounds, Heaney strikes a Chris Sale-esque figure on the mound. Over 47 starts in the minors, he went 19-11 with a 2.77 ERA and 262 SO in 259.2 IP.
Heaney features excellent control and a well-rounded arsenal that includes a changeup, a slider that verges on "slurve," and a fastball that consistently hits the low 90s. MLB.com ranks him 26th on its list of top prospects while Baseball America has him at No. 42. Heaney has an outside chance to make the Angels rotation out of Spring Training in 2015.
2. Franklin Barreto, A's
Franklin Barreto, Oakland's top prospect according to Baseball America, headed west in the trade that sent Josh Donaldson to Toronto in the offseason. Still just 19, Barreto was the youngest player in the Northwest League in 2014, where the 5-foot-9 shortstop hit .311 with a .384 OBP in 73 games.
Scouts love Barreto's poise at such a young age as well as his well-rounded offensive game. There are some question marks surrounding his play at short, so it is possible he could eventually switch to second base, but for now Oakland will continue developing the youngster as a shortstop. He sits at No. 86 in both MLB.com and Baseball America rankings.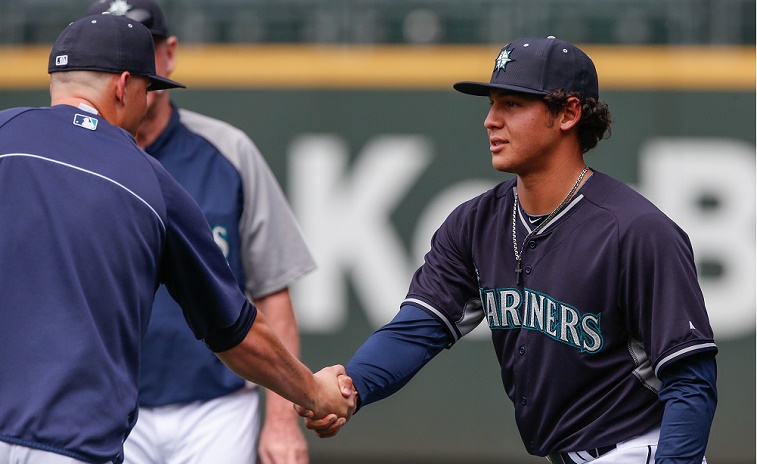 3. Alex Jackson, Mariners
The No. 6 overall pick in the 2014 draft, Rancho Bernardo High's Alex Jackson, was one of the highest regarded hitters of last year's class. At 6-foot-2 and 215 pounds, the right-handed slugger is known for power hitting without high strikeout totals so far in in his young career.
Still just 19, Jackson has only seen 23 games of action in the minors, but he already appears headed for a career as an outfielder rather than the catcher position where he played amateur ball. Baseball America rates him the No. 20 prospect in baseball.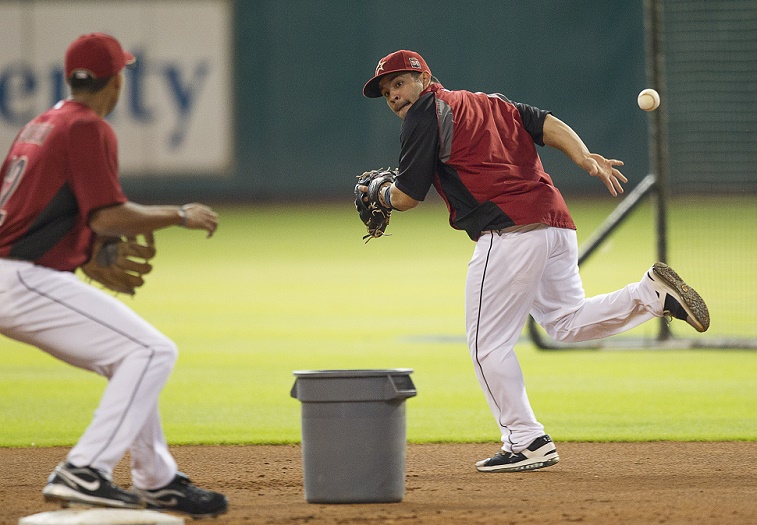 4. Carlos Correa, Astros
It is difficult to look at Carlos Correa and not see the makeup of a young Alex Rodriguez. The 6-foot-4, 210-pound shortstop is rated the No. 3 prospect by MLB.com for his prowess in hitting (70) and throwing from short (70). In 2013, Correa led the Midwest League with a .872 OPS at the age of 18.
His 2014 season in the California League was cut short by injury, but Correa was still named best infield arm, best defensive shortstop, and most exciting player. He posted a .926 OPS and .325 BA in 62 games before breaking his fibula in June. Now 20, Correa will likely start 2015 in Double-A after his run at big league Astros camp.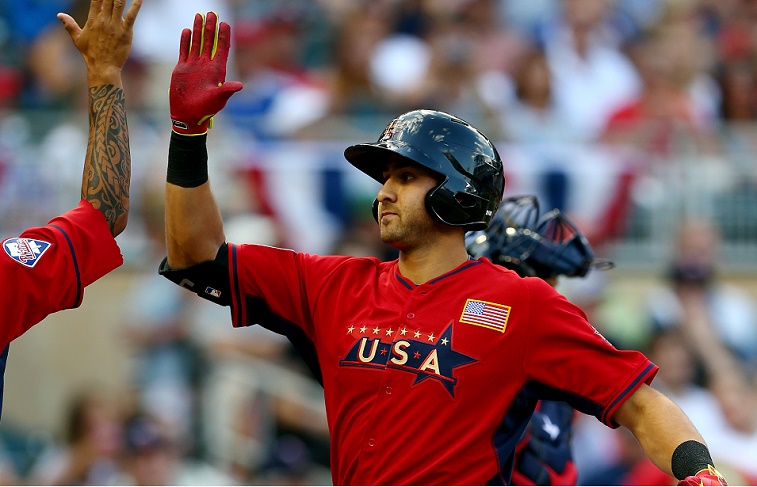 5. Joey Gallo, Rangers
Scouts on the hunt for raw power point to the Rangers' Joey Gallo as the gold standard. The 6-foot-5, 230-pound third baseman followed up a 40-HR season in 2013 with 42 HR in 2014, including a game-winning drive in the Futures Game for Team U.S.A.
A .263 career hitter in minor league play, Texas currently has the top power prospect in the game as well as a solid third baseman, if not a well-rounded hitter in Gallo. Rated the No. 6 prospect in the game by Baseball America, the 21-year-old may be one season or less away from the big leagues, though it would take a trade or injury to get Adrian Beltre off the hot corner for Texas.
Source: Baseball America