MLB: Scouting the Top 5 NL Central Prospects of 2015
Between the major moves made by the Chicago Cubs and the club's impressive stock of prospects, the National League Central is a changed division in 2015. To see what fans of any team can expect in the way of call-ups this year, we continue with our prospect watch covering each MLB division. Here are profiles of Baseball America's No. 1 prospects on the NL Central teams.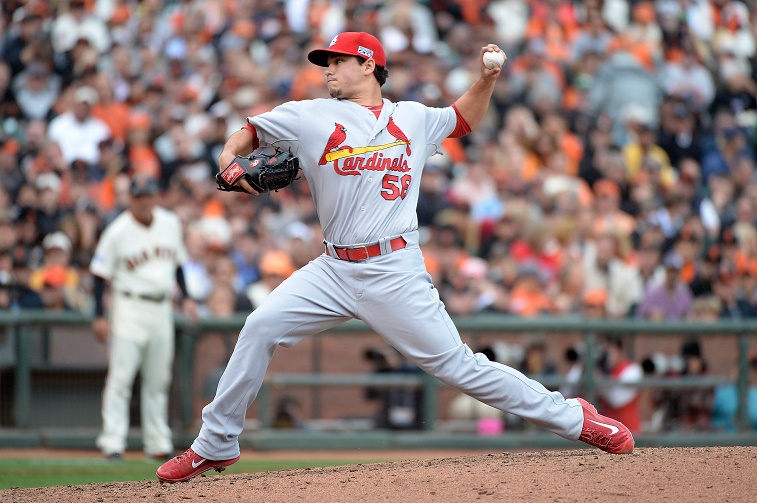 1. Marco Gonzales, Cardinals
After seeing action on the Cardinals in 2014, Marco Gonzales has a shot to make the big-league club this year out of Spring Training. St. Louis selected the 23-year-old southpaw in the first round of the 2013 draft and aggressively promoted him through three minor-league levels last season on his way to the Majors.
Baseball America considers him the 50th best prospect in the game. Over 145.1 IP in the minors, Gonzales went 9-5 with a 2.48 ERA while posting 140 SO against just 35 BB. He stands 6-foot-1 and weighs 195 pounds.
2. Tyler Glasnow, Pirates
At 6-foot-8 and 225 pounds, Pirates prospect Tyler Glasnow has the size to match his plus fastball. Scouts love Glasnow's ability to bring the heat throughout the game, and Baseball America currently ranks him the 16th best prospect in the game.
Still just 21, the right-hander showed he's ready for bigger challenges after smoking the Florida State League in 2014. In 23 GS last season, Glasnow went 12-5 with a 1.74 ERA and 157 SO in 124.1 IP. MLB.com ranks him 12th best prospect in baseball.
3. Tyrone Taylor, Brewers
Scouts do not rate the Milwaukee Brewers system terribly high, but Tyrone Taylor, the club's top prospect, will try to continue his march though the minors in 2015. Taylor, 21, spent most of 2014 at Single-A Brevard County where he posted solid (if not spectacular) offensive numbers (.278 BA, .331 OBP).
The 6-foot-1, 185-pound outfielder was rated the best athlete in the Brewers system after he was drafted in 2012. Baseball America ranks him the 93rd top prospect in MLB for 2015.
4. Robert Stephenson, Reds
Robert Stephenson, the No. 1 prospect in the Cincinnati system, had his share of struggles at Double-A Pensacola in 2014. The 6-foot-2, 200-pound right-hander went 7-10 with a 4.72 ERA and 4.87 BB/9.
Still just 22, Stephenson will try to bounce back in 2015. Scouts gush over his fastball and curveball, which both received ratings of 70 (out of 80) by MLB.com scouts. Baseball America also prizes the plus pitches in Stephenson's arsenal and ranks the Reds prospect the 23rd best young talent in the game.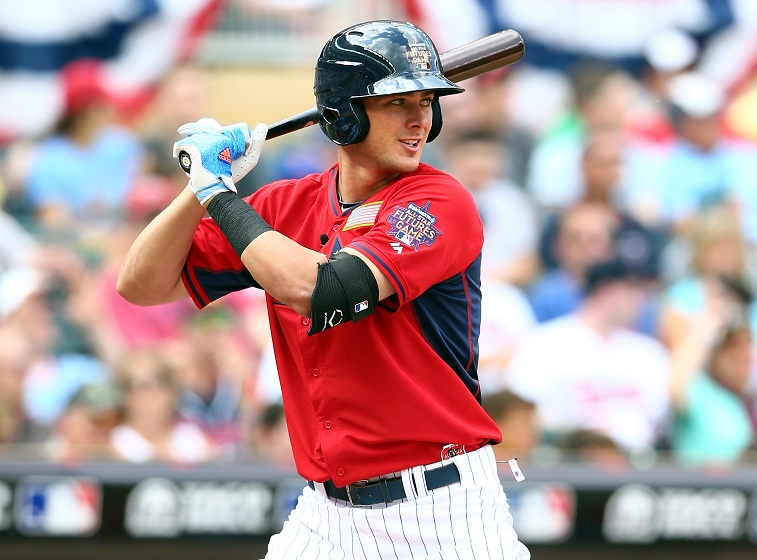 5. Kris Bryant, Cubs
Baseball America top prospect of 2015 is Kris Bryant, the slugging third baseman who put on an awesome display of power last season. At Double-A Tennessee and Triple-A Iowa, Bryant hit 43 HR in 138 games.
Standing at 6-foot-5 and weighing 215 pounds, Bryant is a towering presence at third base and could end up in the outfield. Regardless, he is not far from Major League action. While playing for Tennessee, the Cubs No. 1 prospect was rated best power prospect, best batting prospect, best infield arm, and most exciting player of the Southern League in 2014.
Source: Baseball America