MLB: Scouting the Top 5 NL West Prospects for 2015
In our fifth installment of top prospect profiles, we set our sights on the National League West, a division that became infinitely more interesting after San Diego's flurry of offseason moves. Here are scouting reports on Baseball America's No. 1 prospects for each NL West team in 2015.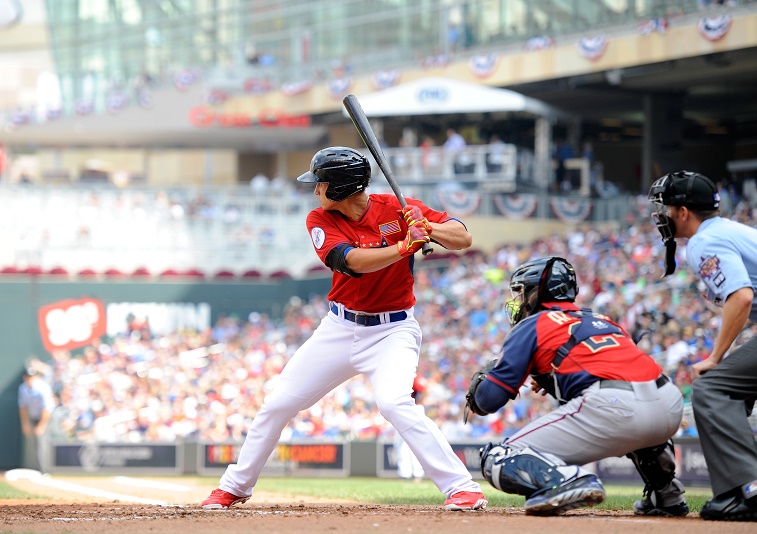 1. Corey Seager, Dodgers
With a record-setting payroll that obliterated the total previously set by the Yankees, the Dodgers are an intimidating force in the division, and the dominance extends to the farm system. Los Angeles has three of Baseball America's top 10 prospects, including 20-year-old Corey Seager, who resides at No. 5 as of Spring Training 2015.
While some consider outfielder Joc Pederson a clear star in the making, scouts love what the 6-foot-4, 215-pound Seager did to minor-league pitching in 2014. The Dodgers' No. 1 pick of 2012 was named the best hitting prospect in the California League last season after posting a .352 BA and .411 OBP with 34 2B in 80 games. MLB.com scouts rate him at 60 (out of 80) in power, hitting, and arm, with an overall score of 65. Expect to find him playing short at Dodger Stadium in the coming years.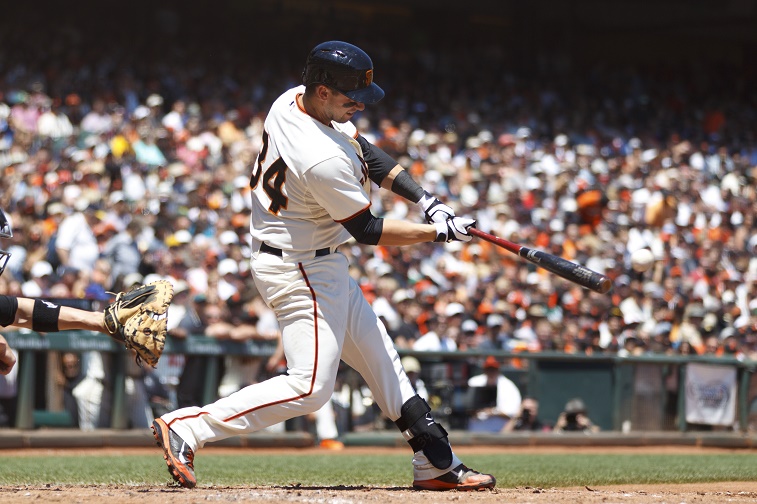 2. Andrew Susac, Giants
NL West fans are probably already familiar with San Francisco's No. 1 prospect, Andrew Susac, who played 35 games for the Major-League club in 2014. The 24-year-old catcher checks in at No. 88 on Baseball America's top prospect list.
Susac (6-foot-1, 215 pounds) got the call to back up Buster Posey after Hector Sanchez went down with an injury in 2014, and the two Giants catchers will compete for the backup job in 2015. With a perennial MVP candidate starting for his club, there may be a long road ahead for Susac, who has a .784 OPS in 249 minor-league games.
3. Matt Wisler, Padres
San Diego may have improved more than any MLB team after the front office imported three slugging outfielders for 2015. No. 1 prospect Matt Wisler (34th overall in Baseball America rankings) may have been surprised to find himself on the Padres after the rash of moves made, but the 6-foot-3, 195-pound pitcher is a valuable asset.
Wisler, 22, hit a few speed bumps in AAA last season after burning through the lower levels of the Pads farm system. MLB.com scouts rate his fastball and changeup (both 60 out of 80) his best pitches. Even with his bloated ERA, Wisler still posted decent strikeout totals in El Paso, where he notched 7.79 K/9 in 2014.
4. David Dahl, Rockies
David Dahl, the 6-foot-2, 195-pound center fielder who tops the list of Rockies prospects, rates 22nd overall in Baseball America's top 100 of 2015. Dahl's ride through the minors has not been smooth, but the 20-year-old Birmingham native has proven he knows how to take out his frustrations on the pitchers toeing the rubber.
In 90 games at Low-A Asheville, Dahl slugged 33 2B and 6 3B while posting a .309 BA in 2014. His speed (60), hitting ability (60), and exceptional defense (60) make him a candidate to patrol Coors Field's expanses in the coming seasons, should he continue to mature. Dahl bats left and throws right.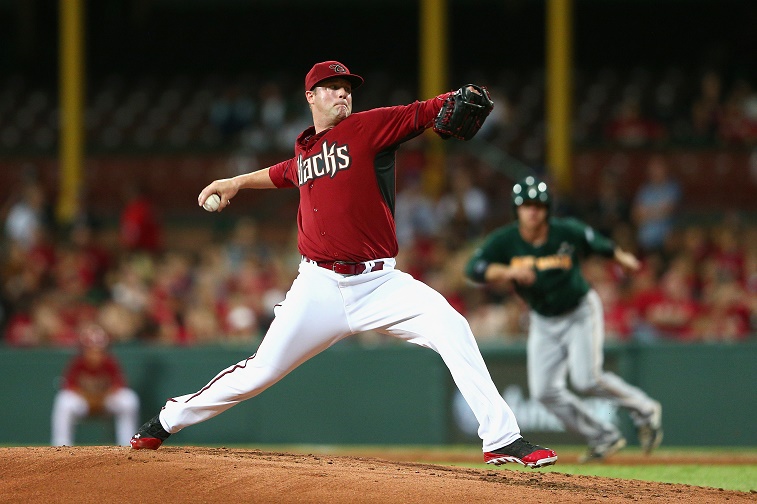 5. Archie Bradley, Diamondbacks
It is difficult to miss Archie Bradley, the 6-foot-4, 235-pound right-hander who Baseball America rates the top Diamondbacks prospect and No. 25 overall (No. 15 in MLB.com rankings). Bradley, 22, made a steady climb through Arizona's system before being knocked down a peg at Triple-A Reno in 2014.
Elbow troubles contributed to Bradley's slide last season, so 2015 will be a big year for him to prove he can rebound from physical setbacks. There is always demand for pitchers bearing down on hitters from such a high altitude.
Source: Baseball America