MLB: Should Pete Rose Be in the Hall of Fame?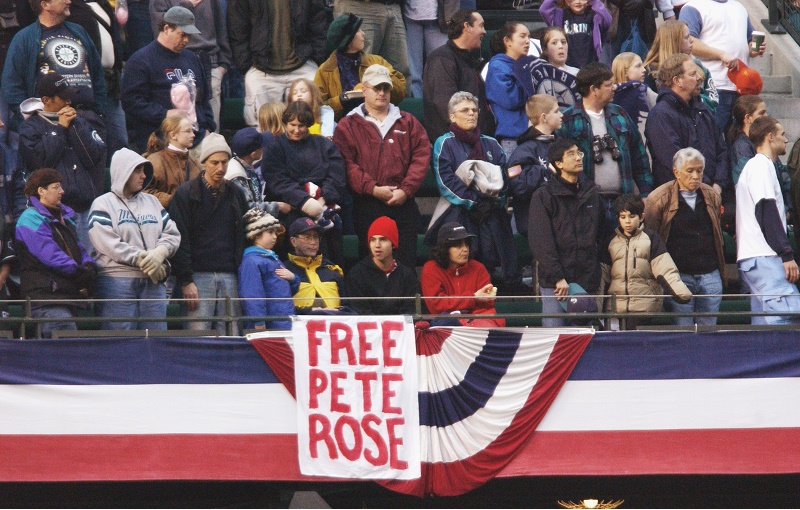 Rules are rules. Pete Rose bet on baseball and therefore he will never have his own spot in the Hall of Fame. Even though drug users, flagrant cheaters, and sociopaths have their place in Cooperstown, Rose will never hit the Hall. He bet on the game and, outside of its extensive partnership with DraftKings — characterized as a casino-style gambling operation by the New York Attorney General — Major League Baseball is against gambling on the sport in every way.
Actually, every time you look at the reasoning, you see holes in the argument against Rose — other than the undeniable one that he gambled on games where he held a stake in the outcome. In that respect, he was like the great "Shoeless" Joe Jackson, part of the Chicago White Sox club that threw the 1919 World Series. Well… the White Sox lost games so gamblers could win money. To wit, Rose never bet against himself, and it's impossible to see him doing so.
Therefore, we continue to have a problem understanding (outside of the technical exclusion by the Hall itself) why he has no chance to get back into the game or simply Cooperstown. We expect no reversal by MLB Commissioner Rob Manfred at the end of 2015. Why would Manfred say all is forgiven after Rose lied for decades and is considered to have literally killed Bart Giamatti, the commish who preceded Fay Vincent and Bud Selig?
Manfred will not, and the reasons he will supply will be familiar to all. But the Hall itself could allow voting on Rose, and it should. The more we learn about our baseball gods of the past, the more we should realize they were given a great deal of leeway regarding their places in Cooperstown. And let's admit that the denial of Rose has a great deal to do with spite.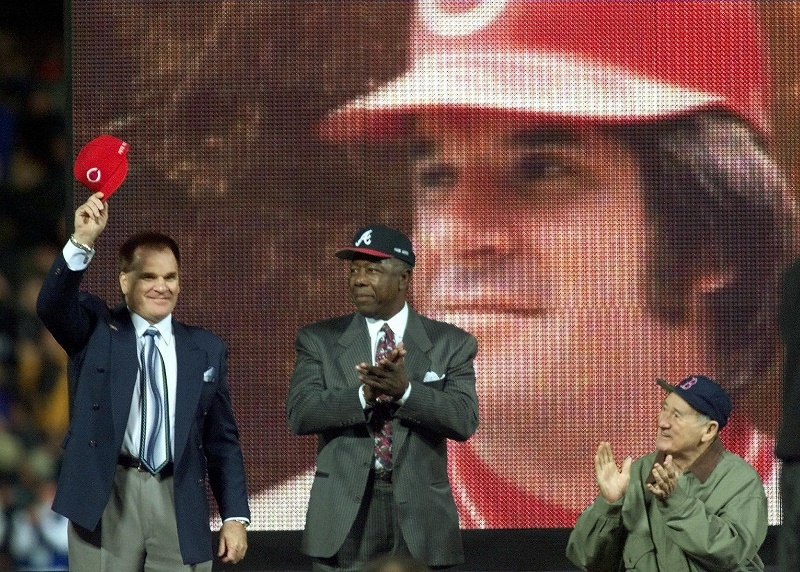 Many MLB veterans, a large percentage of baseball writers, and numerous members of the Hall of Fame have gone on the record expressing their disdain for Rose. This part is understandable on many levels. Rose is a gambling addict who spends his time in the empty practice of making cash at autograph shows; he always seems to be in a casino; and he doesn't come off as polished or classy the way many MLB greats do. He's got a character problem.
Yet, let's take a pass at the question of drug use in the game. In an interview with the New York Times in 2005, the late Tony Gwynn, a man never accused of shady acts, estimated that 50% of position players were using amphetamines. Though Gwynn referred to the modern era, testimony in a 1980 trial cited Willie Stargell and Willie Mays among those who used speed while playing. Mickey Mantle is another highly cited example.
Speed was like aspirin in locker rooms from the '60s on, according to most players who have discussed the role of drugs in the game. Steroids took that drug abuse to a new level in the late '90s, with Selig watching it all happen. Can anyone pretend the most dominant MLB commissioner in memory didn't condone something illegal that compromised the integrity of the sport? Finally, we have the example of Tris Speaker and Ty Cobb betting on baseball in that fateful year, 1919.
Rose doesn't become clean because others were dirty, but even the most biased of his Hall deniers have to admit there is a double standard going on here. (We don't even have space to pick up the thread of spitballing and ball-scuffing pitchers laughing their way to baseball immortality.)
Rose's fantastic records are the product of an unhealthy addiction to the game of baseball. It's really the only way to see it. Like Cobb, whose impossible hit record was broken by Rose, the flaws in the Hit King are too numerous to mention. But Rose is one of the best players to take the field in the last century, and he deserves his plaque in the Hall of Fame, asterisk or not.
Otherwise, MLB should give him a piece of that sweet DraftKings deal and call it even.
Connect with Eric on Twitter @EricSchaalNY