MLB: Should the Mets Sign Matt Harvey to an Extension?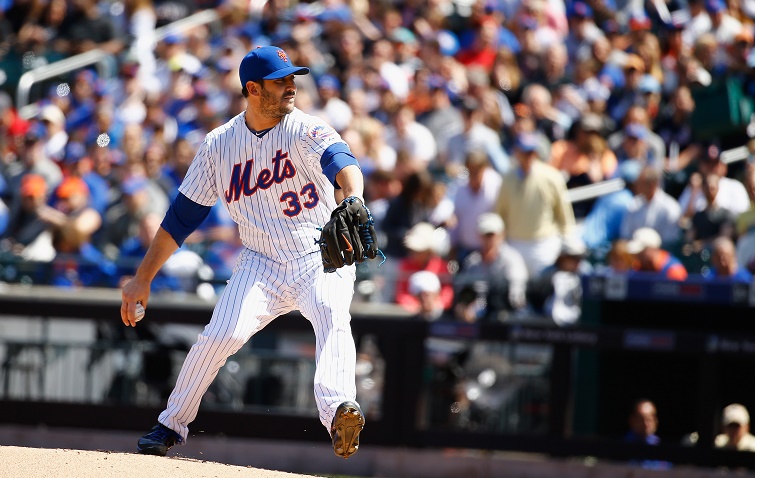 The New York Mets are coming off their most successful season in over a decade, having reached the World Series for the first time since 2000 and the playoffs for just the seventh time in franchise history. A major part of the team's sudden turnaround last season was its strong pitching staff led by their deep rotation, which features some of the game's best arms in Jacob DeGrom, Noah Syndergaard, and Matt Harvey. The Mets' starting rotation in the 2015 season ranked eighth in total wins (64), fourth in ERA (3.44), fifth in strikeouts (891), sixth in shutouts (14), and sixth in opponent's batting average (.248).
All of this equated to possessing one of the league's best records and helped them reach the World Series for the fifth time in club history. Along these same lines, Harvey has been a huge part of this recent surge as the team's ace in the rotation, bouncing back with an impressive first full season following Tommy John surgery by posting a 2.71 ERA with a 13-8 record in 189.1 innings pitched. All this earned him the National League Comeback Player of the Year award.
Although he was on an innings count throughout the second half of the season, Harvey still pitched in the postseason for the Mets, making four starts and holding a 3.04 ERA with a 2-0 record and 27 strikeouts in 26.2 innings pitched. New York may have fallen short of their ultimate goal, but it's clear that the team has the foundation to be a consistent playoff team over the next several seasons with a solid rotation led by their three young starting pitchers.
In that process, Harvey clearly demonstrated that he's still the same effective pitcher that he was prior to his surgery. This sparked many questions surrounding his long-term future with the team as he will be able to test the free agent market in 2018. Harvey recently addressed the situation, stating that he'd welcome a new long-term contract extension with the team if the organization had mutual interest, adding that the team has yet to discuss it with him. Earlier this month, Mets general manager Sandy Alderson stated that there wasn't an ongoing conversation about this yet, but suggested that the matter may arise during Spring Training if both sides are interested.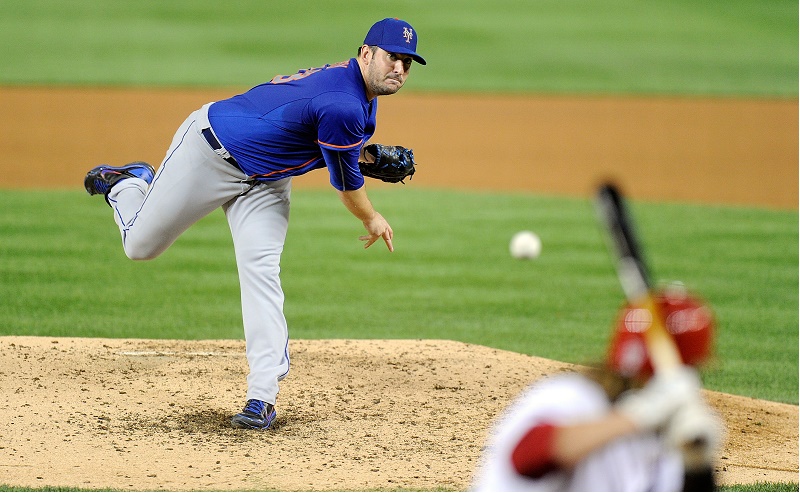 With both sides seemingly headed in the same direction, it would be wise for the organization to hammer out a deal with their ace pitcher in the near future. Harvey is in the prime of his career and could have many of his best years ahead of him as a big part of the Mets' promising starting rotation. It would be best for the organization to strike when the iron is hot — well ahead of his potential free agency — to avoid making it a bigger hurdle or distraction than it should be.
Yes, it will most likely take a lucrative long-term deal to lock up Harvey, especially since his agent is Scott Boras, but he's certainly worth the risk. The length of the contract will likely ride through his early 30s, which is still an age that a pitcher can be quite effective (and in some instances be at the top of their game depending on the player).
Harvey is one of the game's best pitchers and he proved it once again in 2015, holding the sixth-lowest ERA in the National League despite pitching less than 200 innings in the regular season. There shouldn't be any long-term concern about an innings cap, which will allow him and the team to get the best of his abilities. It would also help New York financially to get a deal done during Spring Training; if he puts together another strong campaign it would only skyrocket his asking price in contract negotiations.
The Mets know the clock is ticking on a new deal. It's a move that would not only affect Harvey but the team's whole pitching staff as well, by keeping together one of the best rotations in the league and helping them keep their World Series window open for a longer period of time. Harvey is a huge piece of New York's future success, and re-signing him to a contract extension must be their next move.
Statistics courtesy of Baseball-Reference.com and MLB.com.