MLB: Should the Red Sox Worry About David Price?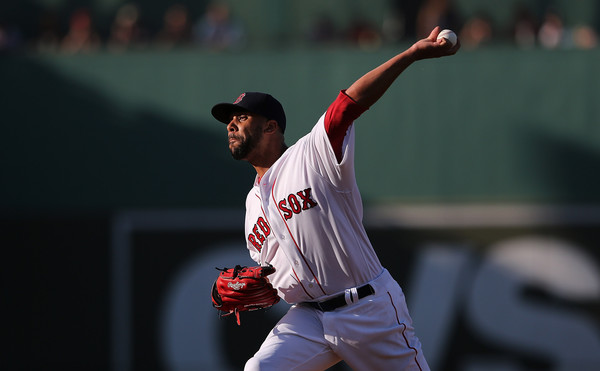 There was reason for excitement last December when the Boston Red Sox signed the top free agent pitcher David Price on a monster seven-year, $217 million deal. The 30-year-old has long been considered one of the game's best pitchers throughout the first seven years of his career with the Tampa Bay Rays, Detroit Tigers, and Toronto Blue Jays.
When he signed, he was also coming off an impressive season involving an 18-5 record with an AL-best 2.45 ERA and 225 strikeouts in 220.1 innings pitched. After he was traded to the Blue Jays at the trade deadline, Price was quite dominant in his 11 starts, posting a 9-1 record with a 2.45 ERA and 87 strikeouts in just 74.1 innings pitched.
Although he has noticeably struggled in the postseason up to this point in his career — currently holding a 0-7 with a 5.12 ERA in eight career playoff games — his overall ability makes him one of the elite pitchers in the game and the legitimate ace of any pitching staff.
More than anything, Price's decision to ink a lucrative contract with the Red Sox spoke to his confidence; he can step up and meet the expectations that come with playing with both his specific organization and the size of his new deal.
Through his first four starts with Boston, Price struggled tremendously, holding a 7.06 ERA while averaging just 5.2 innings per outing but has a 2-0 record. He currently ranks 99th among 101 pitchers who have thrown at least 19 innings, with only St. Louis Cardinals' Adam Wainwright (7.25) and Milwaukee Brewers' Wily Peralta (7.40) below him.
Price gave up at least two earned runs in each start, with his worst performance coming against one of his former teams in the Tampa Bay Rays on April 21. He allowed eight earned runs on eight hits with two home runs in just 3.2 innings pitched, which is his shortest appearance so far this season.
It has been quite a frustrating start to his Red Sox career, but Price has voiced confidence that he can turn it around, pinning his struggles down to his poor execution. "It's just execution," Price said, according to the Boston Globe. "I feel fine and my mechanics are fine. I need to pitch better. I need to pitch the way I know I can pitch."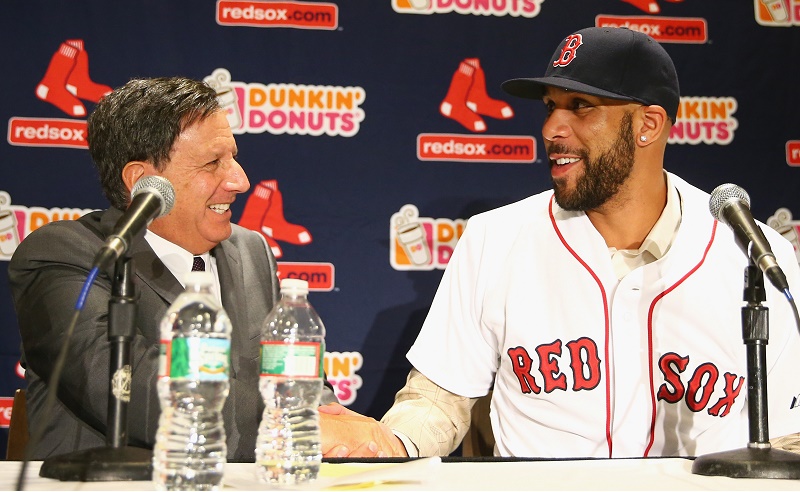 Boston should share the same belief in their star pitcher given that his porous performances are not what they appear to be beyond the runs allowed. Price has struck out batters at a high rate, currently at 13.3 per nine innings, which is well above his career average of 8.6. His 32 strikeouts currently rank third in the AL and fifth overall in the majors. He's also walking hitters around the frequency that he has throughout his career.
Where the problems lie for Price is with the high volume of hits that he's allowed. He has given up 24 hits in just 21.2 innings pitched while opponents are batting .304 with runners in scoring position with 13 runs scored in such situations. The 30-year-old has struggled with No. 3 and No. 4 spots in the batting order with opponents batting .583 and .300 respectably while combining for two home runs and 10 RBIs.
Price has also thrown the ninth-most pitches per inning in the league (18.5), and opponents are batting .389 on balls put in play, which is the third-highest batting average in the league. Keep in mind, slow starts have also been the norm throughout Price's career, as he holds a 4.14 ERA in 36 career starts in March and April.
The Red Sox should find solace in his proven track record. Price had just experienced arguably his best season in the majors and is only a few years removed from his Cy Young award campaign. On top of that, he isn't showing any signs of decline in his ability with either a decrease in his velocity or command, but rather he is just hitting a rough patch in the first month of his career with the Red Sox.
What's also encouraging is that Price has the mindset that he can turn things around, with his focus primarily on his next start against the Atlanta Braves on Tuesday night. "I want to go out there and pitch well. That's my main focus for [Tuesday]," Price said, according to ESPN.com. "I want to go out there and throw the baseball the way I know I can." The slow start may not be what many had envisioned, but there shouldn't be an ounce of concern from the Red Sox involving their star pitcher.
Statistics courtesy of ESPN.com and Baseball-Reference.com.