MLB: Should the Red Sox Worry About Pablo Sandoval?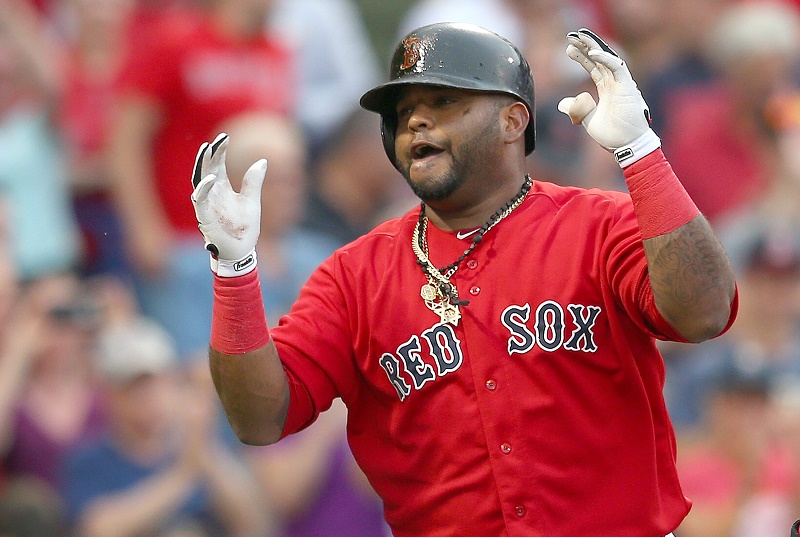 The acquisition of third baseman Pablo Sandoval two offseasons ago was seen as a major piece of the puzzle to help the Boston Red Sox bounce back after a disastrous year. Sandoval was coming off an extremely successful first seven seasons with the San Francisco Giants, which saw him play a major part in their three World Series titles in a span of five years.
He was a star performer in the postseason, hitting .344 with six homers and 20 RBIs in 39 games. In Game 1 of the 2012 World Series against the Detroit Tigers, he became the first player in baseball history to homer in his first three at-bats in a World Series game. Sandoval went on to win the World Series MVP award. During his tenure with the Giants, he was a highly productive player, averaging .294 while hitting double-digit home runs and driving in 60-plus RBIs in each campaign, which helped him earn two All-Star Game nods.
The addition of Sandoval on a five-year, $95 million contract seemed to be a big step in the right direction for Boston; they were bringing aboard a proven player with some much-needed championship pedigree to a group that needed to recapture their World Series form. However, it hasn't been anywhere near what the Red Sox had hoped when they signed him.
In his first full season with Boston, he batted a career-low .245 with just 10 home runs and 47 RBIs, which were his lowest totals since the 2008 season. Sandoval's defense had come under fire after he committed four errors in his first 11 regular season games with the team. This, along with reporting to Spring Training at nearly the same weight he was throughout all of last year, didn't help his case. He only batted .233 in Spring Training, further demonstrating his continued struggles to return to form.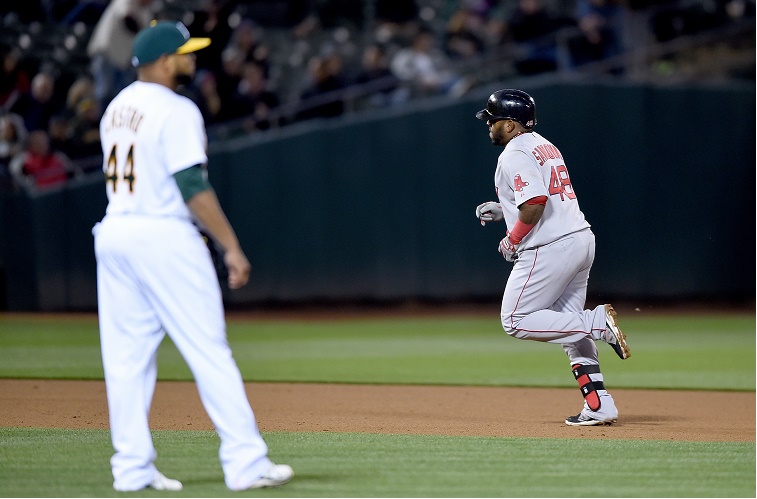 Although it's frustrating when considering Sandoval's massive contract and proven resume, the Red Sox appear to have a solid backup plan going with former ninth-round draft pick Travis Shaw. The 25-year-old had a productive 2015 season in limited action, hitting 13 home runs with 36 RBIs while batting .274 in 226 at-bats in 65 games played. He has further strengthened his case with his bat during Spring Training by hitting .339 with two home runs and 10 RBIs in 21 games played.
Shaw also made a few impressive plays at the hot corner over the last month. His strong play caught the eye of manager John Farrell, who benched Sandoval in favor of starting Shaw to begin the 2016 regular season. "For right now to start the season, I feel this is the best for our team to go with this alignment," Farrell told reporters, according to ESPN.com. "My focus is on the guys that are in uniform, not what's attached to them or what their contract states."
It was a move that Sandoval has accepted, given his porous play. He expressed a team-first mindset over his personal interests. "It's going to be difficult, but I have to be happy," said Sandoval, according to MLB.com. "[Shaw] is doing a great job and [had] a fantastic spring so, like I say, it's going to be a tough battle. Nothing is easy. You know, I just look out for the best for the team. If it's going to help the team, I'm happy."
This move may be an extremely disappointing reality for Sandoval, but it could be a blessing in disguise for the team. Sandoval may use it as a source of motivation to help the former two-time All-Star rediscover his prior form as a consistent offensive force in the batting order. The change may also provide an opportunity for Shaw to have a breakout campaign and become a productive everyday player and building block toward the future (following David Ortiz's retirement after the 2016 season).
Sandoval may have gotten off to a rocky start with the Red Sox, but he certainly possesses the offensive talent he needs to get his starting job back at some point early this upcoming season. The bottom line: It's not time to panic as Sandoval is still in the prime of his career and has plenty of extremely productive baseball ahead of him. It's just another hurdle that Sandoval must first clear in order to return to being a reliable player.
Statistics courtesy of ESPN.com and Baseball-Reference.com.