MLB: Should Todd Helton be in the Hall of Fame?
Selecting inductees to the Baseball Hall of Fame is a challenging endeavor. It's an incredible honor that is only bestowed to the greatest players of all-time (though some who aren't quite as great manage to sneak through from time to time).

Baseball fans enjoy debating about players who are borderline Hall of Famers. That would include players who were very good through most of their career without ever seeming to cross the threshold into great.
One of those players was Todd Helton. Let's take a closer look at whether he should be in the Hall of Fame.

Impressive career career numbers
Helton spent his entire career with one club — the Colorado Rockies — and he still gets a hefty payday from the club to this day. He was the picture of consistency throughout his years in the game. Below is just a sampling of his numbers:
61.2 WAR
2,519 hits
369 home runs
.316 batting average
1,401 runs scored
1,406 RBIs
37 stolen bases
.414 OBP
.539 slugging percentage
.953 OPS
He may not be up there with the all-time greats, but there's no doubt that Todd Helton put together an impressive career.
Todd Helton compared to other players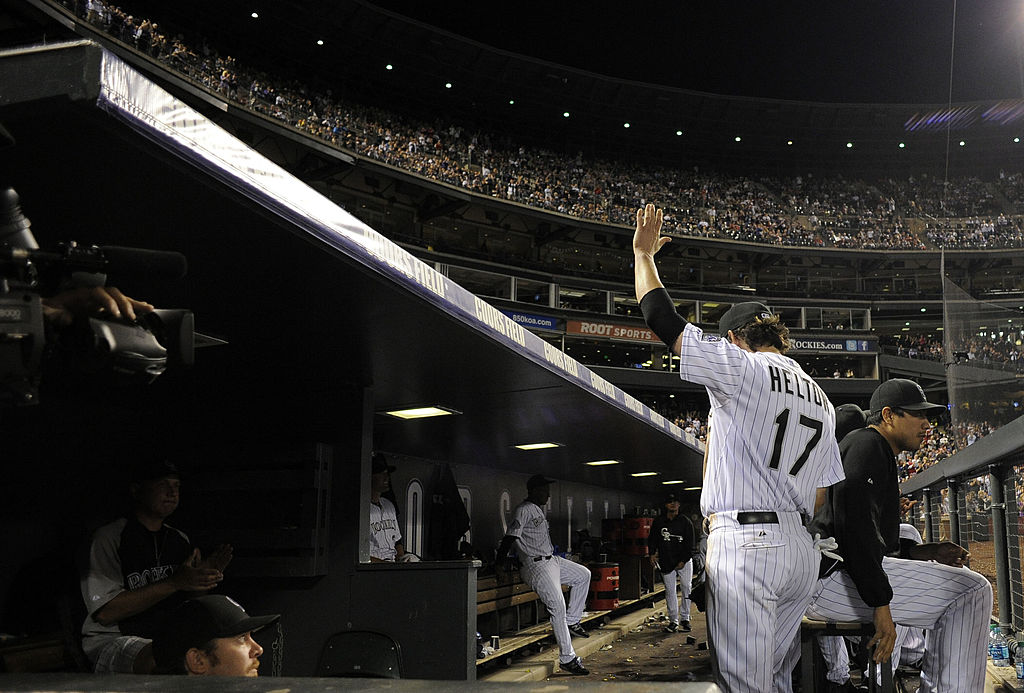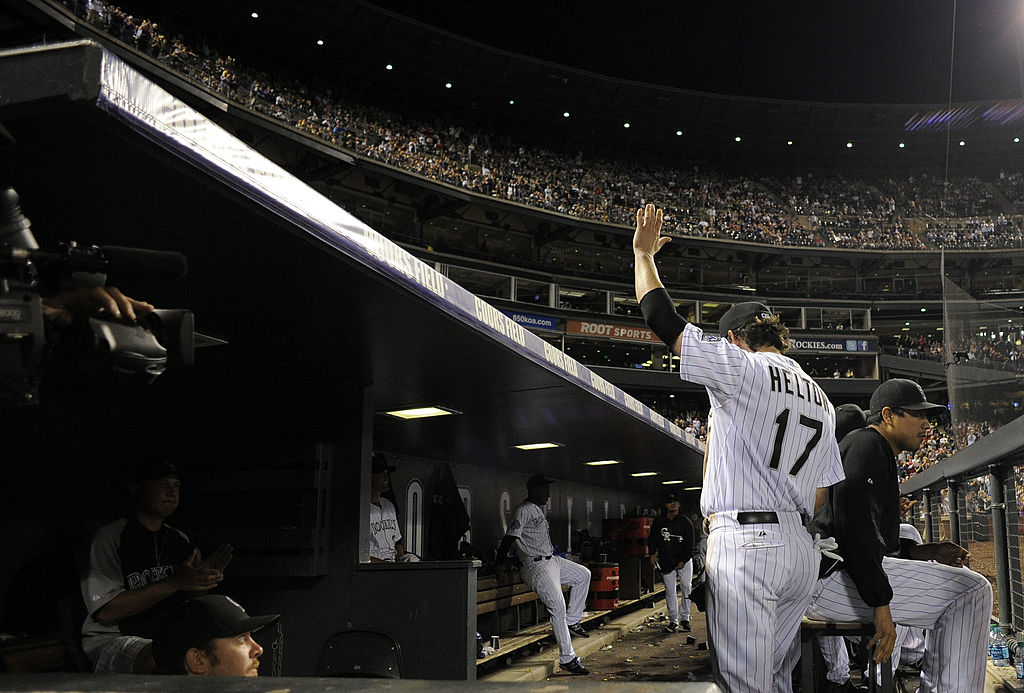 Baseball Reference compiles "similarity scores" to compare players to other players with similar levels of production. Here are the ten players most similar to Helton, via Baseball Reference:
Jeff Bagwell (859.7)
Miguel Cabrera (850.8)
Edgar Martinez (847.0)
Luis Gonzalez (836.1)
Vladimir Guerrero (835.8)
Orlando Cepeda (829.0)
Andres Galarraga (828.5)
Larry Walker (819.1)
Jim Rice (813.5)
Fred McGriff (805.9)
Among those players, Bagwell, Martinez, Guerrero, Cepeda, Rice, and McGriff are all Hall of Famers. That's one argument in favor of Helton: he produced at a level similar to several players who have already received baseball's highest honor. Plus, Cabrera figures to get the call when his playing days are done.

Will Todd Helton make the Hall of Fame?
Helton's numbers certainly make a persuasive argument. While they fall a bit below most Hall of Famers, they're still excellent.

Helton's first year on the ballot came in 2019. He received 16.5% of the vote from the Baseball Writers Association of America. That doesn't bode well for his future chances as players require getting 75% of the vote for induction.

A few hurdles remain in Helton's path:
He never won a championship. That isn't particularly fair, but players who helped lead their team to championships are looked upon more fondly by history. Helton got his team to the World Series but couldn't quite get them over the hump.
He hit in Coors Field. It's just easier to hit in the thin air of the Rocky Mountains. Helton played half his games there.
He didn't make an All-Star game for the last nine seasons of his career. Sure, All-Star selections can be at times unfair and arbitrary. But the best players in the league tend to make it regularly. Helton went nearly a decade without doing so. He did make five straight from 2000-2004.
He never won the MVP Award. The highest Helton finished in the MVP voting was fifth in 2000. Only two other times did he crack the top 10. The Hall of Fame is loaded with the absolute upper echelon of players. Those high-level performers typically finish a lot higher in the MVP voting than Helton managed to.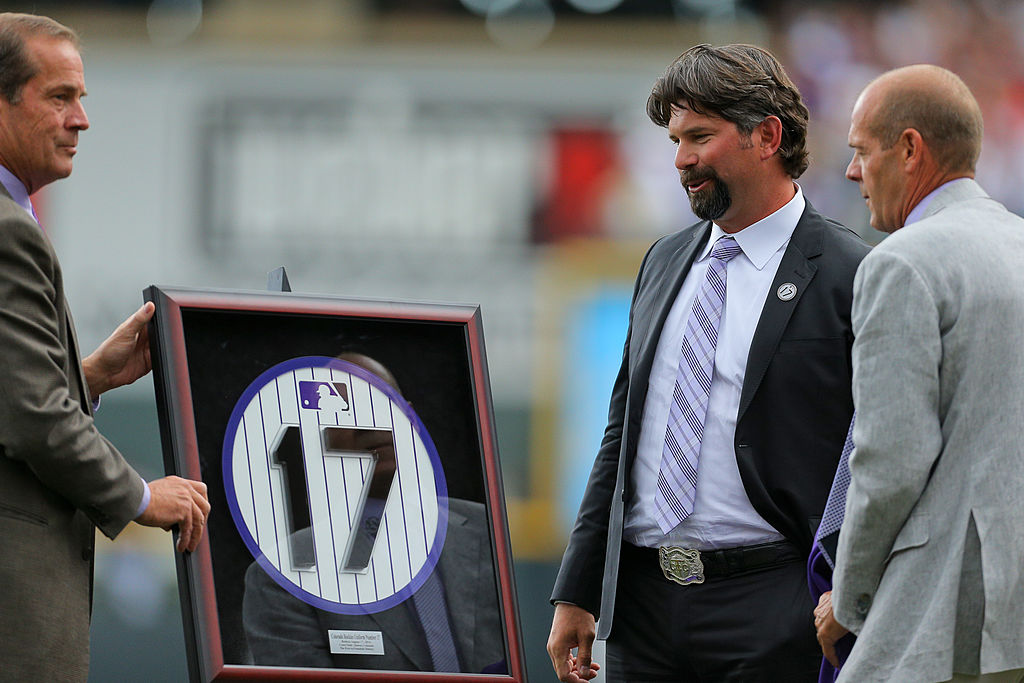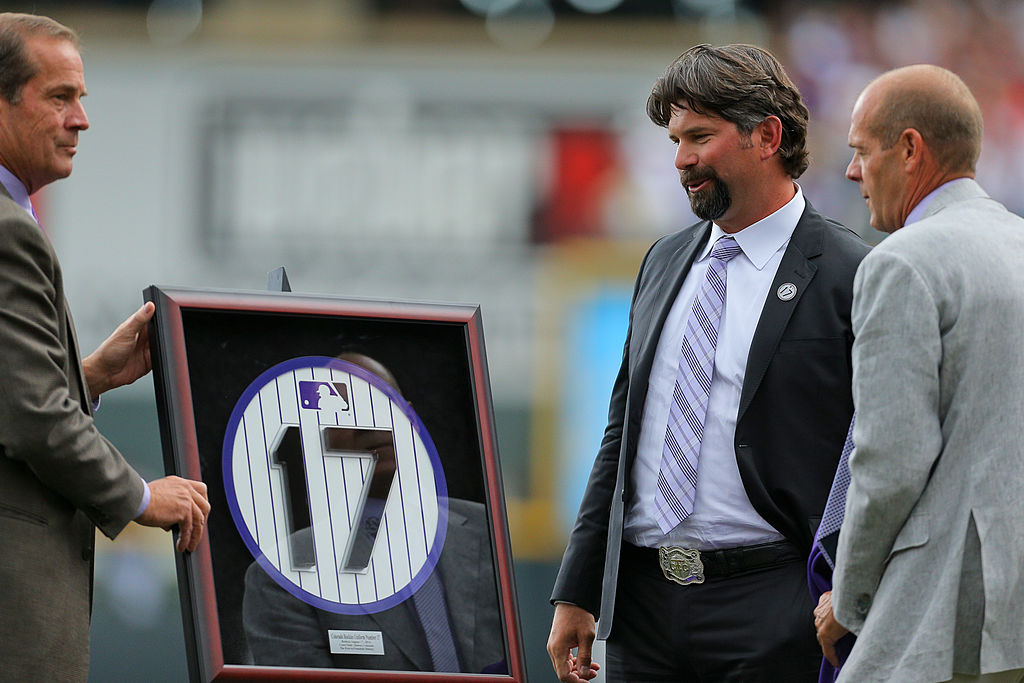 Ultimately, Todd Helton had a very good career. He's an important part of Colorado baseball. He was the first player in Rockies' franchise history to have his number retired.

That's probably where the post-career honors end for Helton, however, as his numbers fall just a bit short of the standard for Hall of Fame inclusion. When baseball opens a Hall of Very Good, Helton would likely be on the first ballot. Until then, he may be out of luck.