MLB: 5 Sleeper MVP Candidates to Watch in 2019
When the Brewers traded for Christian Yelich before the 2018 season, they probably didn't expect him to win the NL MVP in his first season with the team. He was an under-the-radar pick for the prize, but he managed to win the award. Stars such as Mike Trout, Mookie Betts, and Nolan Arenado are among the favorites to earn MVP honors this season, but who are some of the sleeper MVP candidates who could sneak up like Yelich did last year? Here are five players we think have the potential to be serious MVP candidates if things go their way..
Tommy Pham, Rays, OF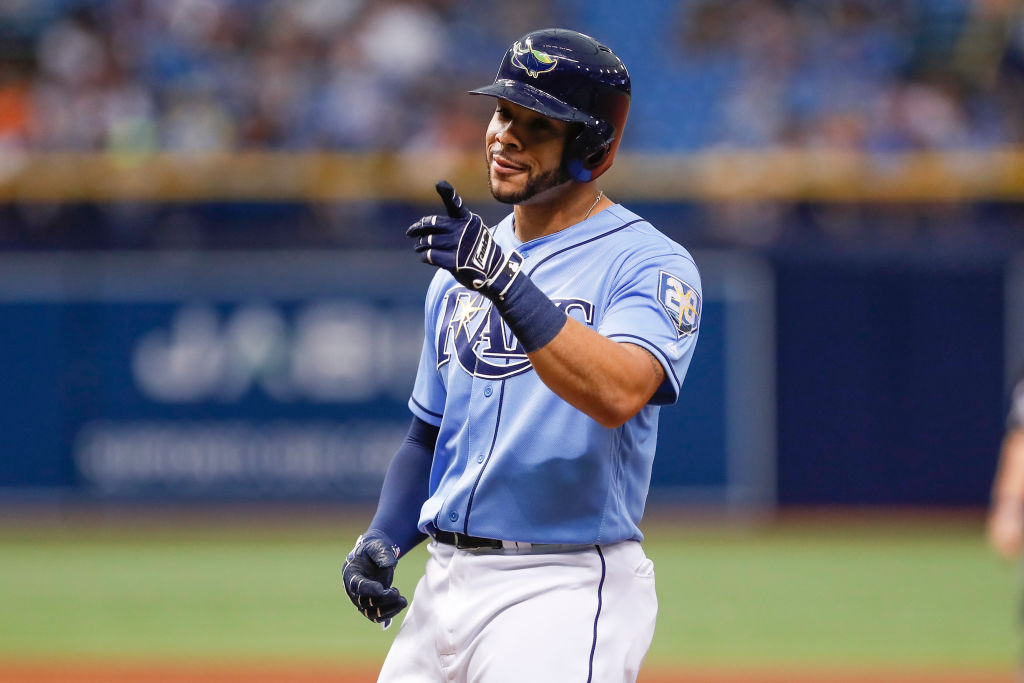 Pham went from the Cardinals to the Rays at the 2018 trade deadline, and he hit .343 in 39 games with Tampa. A change of scenery may have been good for him because he was hitting just .248 on the season before the trade. The low average may have been an aberration, though, because he hit .306 with 23 home runs in 2017.
Based on his performance in August and September last season, Pham's 2017 performance may not have been a fluke. If he can sustain an average above .300 all season and come close to hitting 30 home runs, he should get some MVP votes in the American League.
Michael Conforto, Mets, OF
Conforto has been a top prospect in the Mets organization for several years, but the biggest hit against him before last season had been his inability to stay on the field as he suffered a series of injuries. He played in 153 games in 2018, and he hit 28 home runs but had a batting average of just .243 — 36 points below 2017. Thirty home runs are definitely within reach for him if he can again play in 150 games or more, and if he can get his average up a bit he could find himself in the National League MVP conversation by season's end, especially if the Mets contend in the NL East.
Anthony Rendon, Nationals, 3B

Rendon isn't a household name, partially because he has spent his career so far in the shadow of former teammate Bryce Harper. With Harper now a couple of miles up I-95 in Philadelphia, Rendon is going to have more of the spotlight on him. That means more baseball fans will get to see how well he plays.
Last year, Rendon quietly hit a career-high .308 with 24 home runs and 44 doubles, but he finished in 11th place in MVP voting in the National League. With Harper out of D.C., if Rendon can put together a similar season this year, he should get more MVP votes. If he can reach 30-plus homers, he should be among the top MVP candidates in the NL.
Blake Snell, Rays, SP
Snell was the American League Cy Young winner in 2018, so is he really one of baseball's sleeper MVP candidates? Yes, because it's tough for pitchers to win the MVP.
Justin Verlander was the last pitcher to be named MVP in 2011, and you have to go back to 1992 for the previous instance, when Dennis Eckersley was named AL MVP. Given that history, Snell is a longshot, but if he can post a sub-2.00 ERA again this season — and no hitters in the AL stand out as having special seasons — Snell should get some more MVP votes after finishing ninth last year.
Snell is one of the best starting pitchers in the game and a serious contender to win the AL Cy Young Award again. However, he qualifies as one of the sleeper MVP candidates because o
J.T. Realmuto, Phillies, C
The Phillies traded for Realmuto this offseason, but that acquisition was largely overshadowed by the fervor of the Harper free-agency drama and his eventual signing in Philadelphia.

Catchers are expected to provide stellar defense and handle the pitching staff first, and any offense is just a bonus. Realmuto does both. He plays a premium position and has 25-homer potential. He hit 21 home runs with 74 RBIs in 125 games a year ago. With a better lineup around him, he should get more pitches to hit and have more RBI opportunities.

Unlike fellow sleeper MVP candidate Anthony Rendon, Realmuto will be in Harper's shadow this season, which could hurt him in MVP voting. But given the right circumstances, Realmuto could have a shot at earning the award.