MLB Spring Training: The 5 Best Roster Battles to Watch
With spring training right around the corner, each team will focus evaluating their core talent, the younger kids from the minors, and even a handful of non-roster invitees looking to snag a spot on the 25-man roster. Among all the chaos of the next few weeks, there are the positional battles.
Will this guy make the starting rotation? Will the young prospect earn the starting spot in center field? Which veteran bat will earn the bulk of the time at DH? Teams will answer all these questions and more before opening day, so we bring you the top five roster battles of spring training.
5. The Nationals' center fielder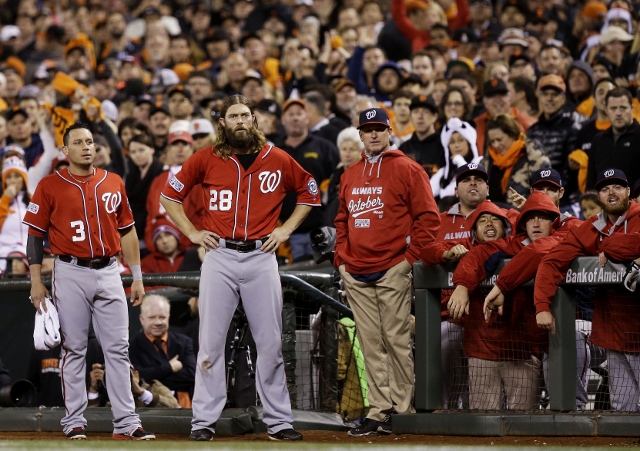 The Washington Nationals looked pretty set to go into 2016 with the superstar Bryce Harper, the aging Jayson Werth, and the young prospect Michael Taylor as their three outfielders. But acquiring Ben Revere from the Toronto Blue Jays complicates matters. Revere is fast, steals bases, and compiles a lot of hits — although he has little extra base power, with 312 singles and 53 extra-base hits the last two seasons.
New Nat's manager Dusty Baker is known for his preference for veterans, even though Taylor, a young center field prospect, is clearly the better defensive player and has a higher offensive ceiling. Even considering Taylor's rough rookie year with the bat, Baseball Prospectus' projections for 2016 have Revere producing 1.3 WARP (Wins Above Replacement Player) while Taylor produces 2.1 WARP. It's hard to think that Baker would start Taylor over Revere, but Werth's health status could make this moot if he isn't on the active roster on opening day.
4. The Giants' back end of the rotation
The San Francisco Giants spent some money this offseason, dropping big contracts on Johnny Cueto and Jeff Samardzija to join current ace Madison Bumgarner in what is arguably one of the best one-through-three rotations in all of baseball. But after that, things aren't as clear. Jake Peavy, Chris Heston, and Matt Cain will likely battle for the final two spots in that rotation. Peavy should have a leg up on the rest, and if he's healthy he will likely take the No. 4 spot. But neither Heston nor Cain will have much breathing room over one another.
Cain, a three-time All-Star, has been a shell of his former self, throwing just 151 innings with a 4.83 ERA in the last two years combined. Heston started 2015 well but fell off dramatically down the stretch, posting a 5.92 ERA in his final 11 starts of the season. There's a lot of finger-crossing to be done, but if Cain even looks like the 2013 or 2014 version of himself, he should have the upper hand.
3. The Cardinals' first base job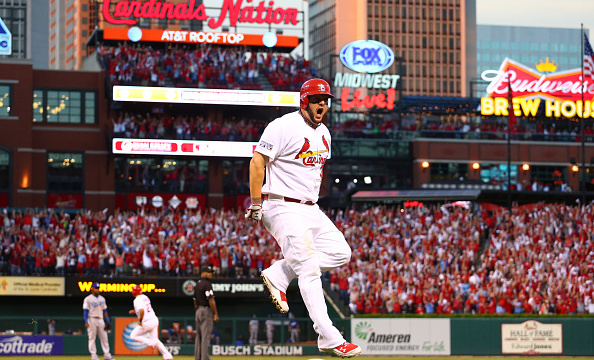 Several spots on the St. Louis Cardinals' roster are in need of improvement, but none is bigger than the hole at first base. The worst part for Cardinals fans? The options aren't even that good. Matt Adams and Brandon Moss will face off this spring to take the bulk of the time, but neither project to be quality players in 2016. Adams' biggest moment of his career was the dramatic three-run homer he hit off Clayton Kershaw in the 2014 playoffs, but injuries and the inability to hit left-handed pitchers (other than Kershaw, for some reason) derailed his career momentum.
Moss can handle lefties reasonably well, so he may have a slight advantage. But the Cardinals would've done better to move iron-gloved Matt Holliday to first base, allowing Moss to back him up and play a little corner outfield as well. This would've required finding a new center fielder, but there were plenty on the market this offseason — and amazingly, one still remains out there.
2. The Cubs' fifth starter
The Chicago Cubs had a real issue with rotation depth last season, which forced manager Joe Maddon to work Jake Arrieta and Jon Lester harder down the stretch than he would have liked. Jason Hammel and Kyle Hendricks had good seasons overall, but Hammel was forced to pitch through a hamstring injury that put a damper on the second half of his season, and Hendricks struggled to get through a lineup more than twice.
However, with Adam Warren being acquired from the Yankees in return for Starlin Castro, the Cubs have a quality new option. It's likely that Hammel, barring an injury, will take the fourth spot in the rotation. But 26-year-old Hendricks will pitch to keep his job away from the talented Warren, who carries slider and changeup that hitters can't seem to make solid contact with. If Hendricks wins the spot, as many suspect he will, Warren will go to the bullpen for the time being.
1. The Red Sox's corner outfield spots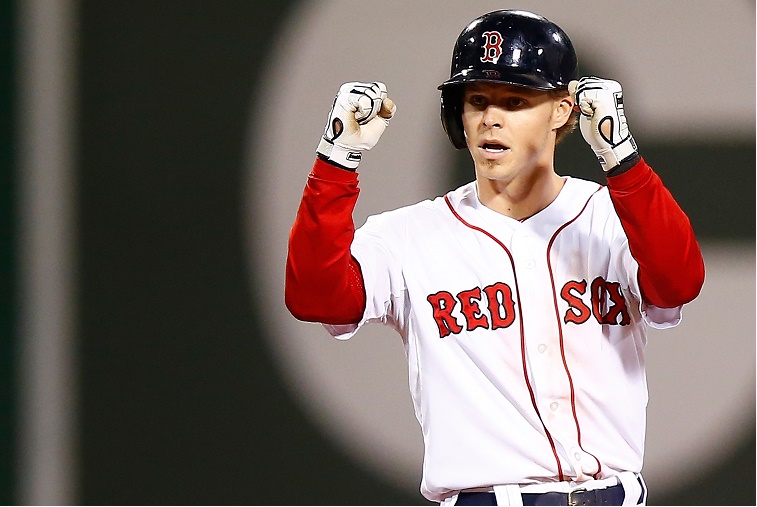 Hanley Ramirez was so bad in left field last year that he made Manny Ramirez look like Willie Mays with robot legs and Inspector Gadget's extendable arms. With that said, there's a ton of uncertainty in the Red Sox's 2016 outfield. Mookie Betts had a tremendous season in 2015 and locked down the job in center field — but the corner spots are yet to be determined.
The remaining two jobs will likely come down to the highly touted Jackie Bradley Jr. and Rusney Castillo, as well as the less-touted Brock Holt and Chris Young. If anyone will assuredly take a spot it's the nearly 26-year-old Bradley, who posted a .832 OPS in 255 plate appearances for the Red Sox last season. Castillo appeared in 80 games for the Sox last season, playing all outfield spots.
The front office would love for the high-priced Cuban to perform well enough to grab the job in right field, but Holt is a solid utility player with a .280/.340/.380 slash line the last two years and Young is a veteran who hit 14 home runs with a .773 OPS in 356 plate appearances for the Yankees last season. At this point, nobody is sure of anything beyond Betts.
Follow Ryan on Twitter @RyanDavisMLB
Statistics courtesy of BaseballProspectus.com and Baseball-Reference.com.