MLB Star Lenny Dykstra Is Nearly Unrecognizable After Prison Time and Multiple Drug Overdoses
The years have not been kind to Lenny Dykstra. During his MLB heyday, the centerfielder was a hitting machine. He earned a World Series ring with the New York Mets and played in three All-Star Games with the Phillies. But after his MLB career, Dykstra got involved with drugs, faced sexual assault charges, and was convicted of grand theft auto and bankruptcy fraud. Now 57 years old, he's an example of what can go wrong for star athletes.
Lenny Dykstra's MLB years
RELATED: Esteban Loaiza Went From All-Star Game Starter to Notorious 'Drug Kingpin'
The left-handed outfielder was chosen by the Mets in the thirteenth round of the 1981 MLB draft. Dykstra quickly became a star in the Carolina League with a .358 batting average, 81 RBIs, and 105 stolen bases in 1983, according to Baseball-Reference. In '84, he advanced to Double-A and in '85 Triple-A.
In 1986, Dykstra advanced to the majors. He earned many fans while in New York but was traded to the Phillies in 1989. There, he became a hero earning a Silver Slugger Award, as well as making the National League All-Star team in 1990, 1994, and 1995.
From the majors to a life of crime
RELATED: Phillies Great Lenny Dykstra Allegedly Stole $50,000 Worth of Jewelry From a Porn Star
Dykstra was married to his wife, Terri, from 1985 to 2009. They have three sons, Cutter, Luke, and Gavin. Luke and Gavin played ball in the minor leagues. After his retirement in 1998 and despite his growing family, Dykstra turned to drugs. It was discovered that he, along with several other players, had used steroids in the MLB. When asked why he said he did it for his family.
Dykstra and his wife divorced in 2009, and he filed for bankruptcy the same year. His drug habit advanced into marijuana, cocaine, and ecstasy, and his problems increased with charges for indecent exposure and sexual battery, as well as grand theft auto. He served time in 2013 for bankruptcy fraud, concealment of assets, and money laundering.
Dykstra served six-and-a-half months of a three-year sentence in federal jail for the bankruptcy fraud and grand theft auto. He was arrested again in 2018 for threatening the life of an Uber driver, and possession of cocaine and ecstasy, according to NJ.com. The possession charges were dropped, however, Dykstra made a deal pleading guilty to threatening the Uber driver. He was fined but served no additional jail time.
From muscle-bound to a middle-aged softy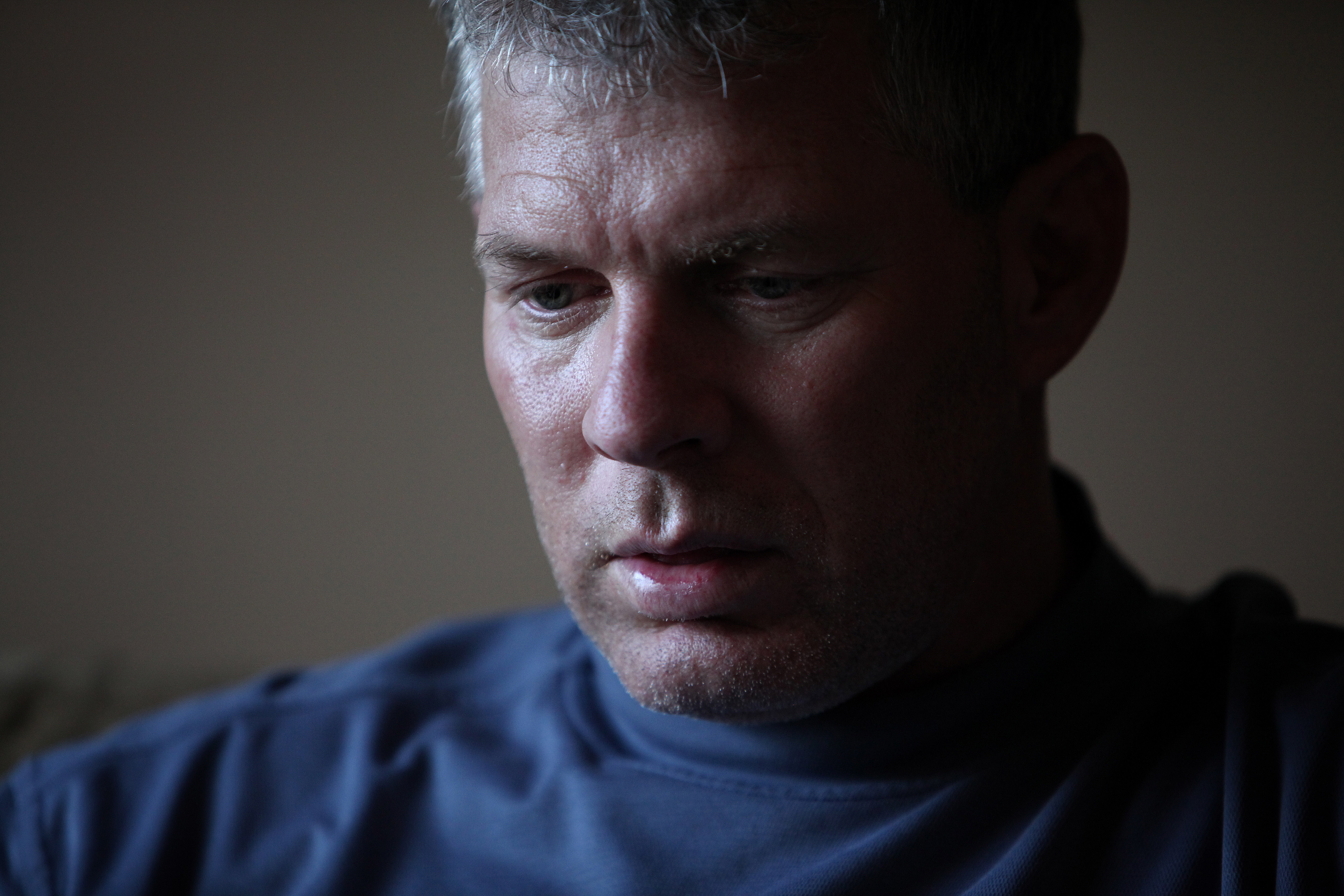 During his dozen MLB years, Dykstra earned the nickname "Nails" from his teammates. He was known for being tough as nails, especially due to his muscle-bound physique. At 5-foot-10, he weighed in at 160 pounds while playing, according to Baseball-Reference. By his early 50s, Dykstra's body turned soft, although he still goes by his nickname. During his time in jail, Dykstra had his teeth knocked out when guards pushed him against a wall.
Dykstra's net worth is about negative $30 million. At the time of his bankruptcy filing, Dykstra had listed assets of more than $24 million, but his debts amounted to some $37 million. "Dykstra also admitted that there were at least 10 creditors who were victims of his crimes, and those victims each lost between $200,000 and $400,000," according to the NJ.com article.
In 2008, Dykstra's net worth was estimated at more than $58 million. He is now more than $30 million in debt, details Wealthrecord.com. None-the-less, Dykstra has picked himself up and continues to move forward with his life. He lives in the house of a friend in Livingston, New Jersey, reports Patch. His teeth are replaced with dentures and he has now been 29 months without being arrested, according to his Twitter feed.