20 MLB Stars Who Were Traded in Their Prime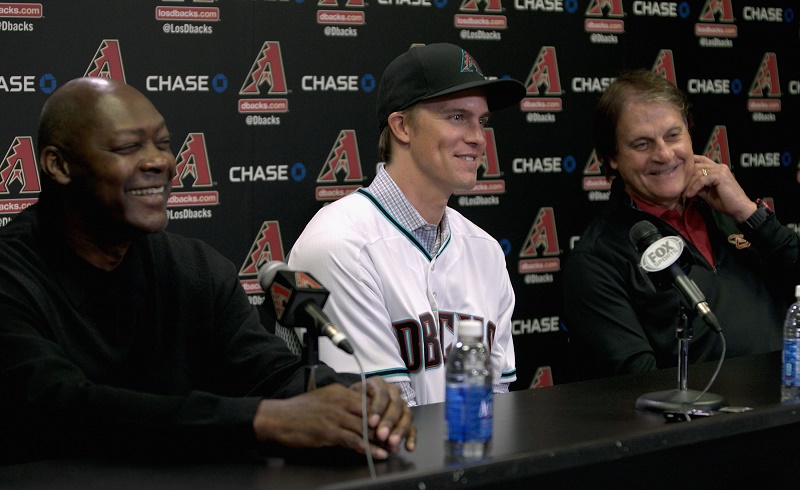 In the modern era of baseball, player movement is a given. Teams make trades and players become free agents; rarely does a player make it through his entire career with one franchise. But sometimes, teams make a deal where a current or future star is moved while still playing in his prime. That can be a trade that haunts a franchise, but sometimes it works out well for all involved, too. We looked at 20 current MLB players who made it to the big leagues with one team, then were traded away while still in their prime.
20. Carlos Gonzalez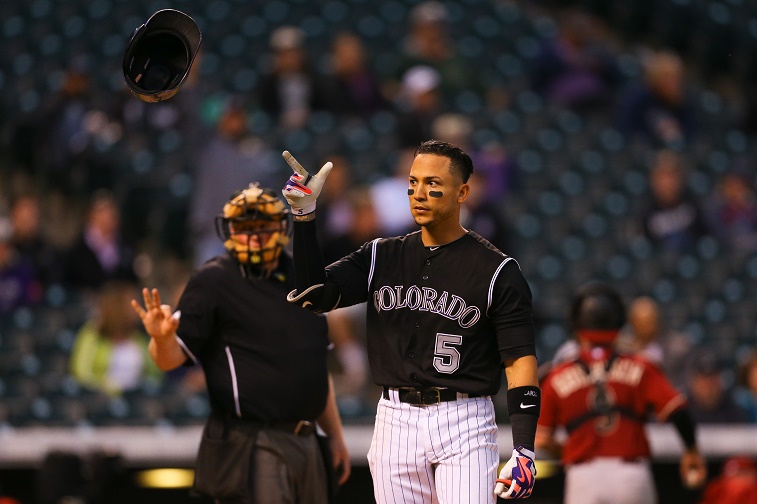 31-year-old outfielder Carlos Gonzalez has been an excellent player for the Colorado Rockies the last few years — at least, when he's healthy. In 2016, Gonzalez made his third All-Star team with the Rockies; he also hit 25 home runs with a slash line of .298/.350/.505. In 2015, he set a career-high with 40 home runs.
But Gonzalez originally came up to the big leagues with the Oakland A's back in 2008, hitting .242/.273/.361 with four homers in 85 games. He was just 22 at the time, and the A's traded him that offseason with reliever Huston Street to the Rockies in exchange for outfielder Matt Holliday.
19. Adam Eaton
The Arizona Diamondbacks got a steal when they drafted outfielder Adam Eaton in the 19th round back in 2010. Eaton made it to the big leagues in 2012. He played sparingly with the D-backs over the next two seasons, getting into 88 games with a .706 OPS.
Arizona moved him in a deal to the Chicago White Sox. For the last three seasons Eaton has been exceptional. He has yet to make his first All-Star team, but he had a .783 OPS, led the league in triples twice in three years, and averaged 5.1 WAR per season. The Sox traded the 28-year-old yet again; this time to the Washington Nationals in exchange for a prospect list headlined by pitcher Lucas Giolito.
18. CC Sabathia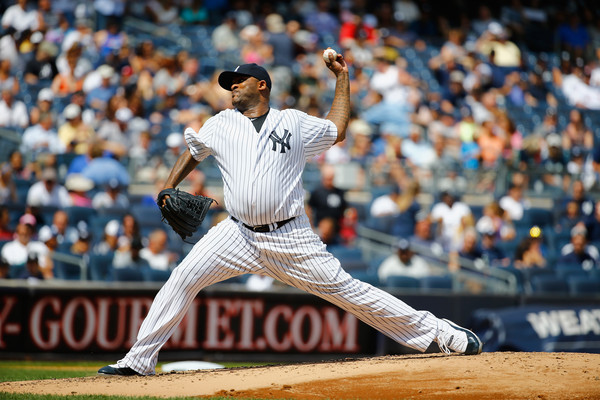 CC Sabathia was an ace in his years with the Cleveland Indians. He made three All-Star teams and winning a Cy Young award in 2007. But with it looking like Sabathia would leave as a free agent, the Indians dealt their big left-hander to the Milwaukee Brewers in exchange for prospects.
Sabathia only pitched the half season in 2008 with Milwaukee. He signed as a free agent in the offseason with the New York Yankees and was a big part of the 2009 World Series-winning team. But that doesn't diminish the fact that Cleveland chose to trade their ace rather than give him the contract extension he deserved.
17. Yasmani Grandal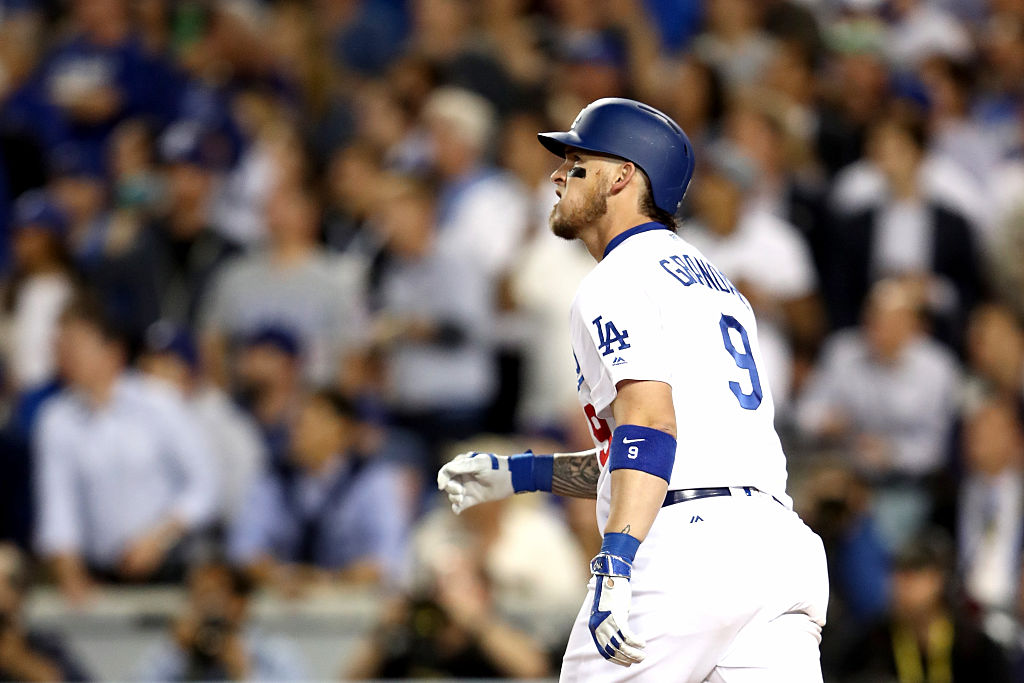 Catcher Yasmani Grandal was a big-time prospect coming up with the San Diego Padres, who acquired him after the Cincinnati Reds drafted him No. 12 overall back in 2010. He spent the first three years of his big-league career with the Padres, moving into a regular starting role by 2014.
But San Diego traded him to the Los Angeles Dodgers in a deal largely centered around outfielder Matt Kemp. Grandal isn't a huge star yet, but here's what we know: He's an excellent pitch framer, which is a skill increasingly more valued in a catcher by forward-thinking teams. And he hit a career-high 27 home runs in 2016 at the age of 27.
16. Anthony Rizzo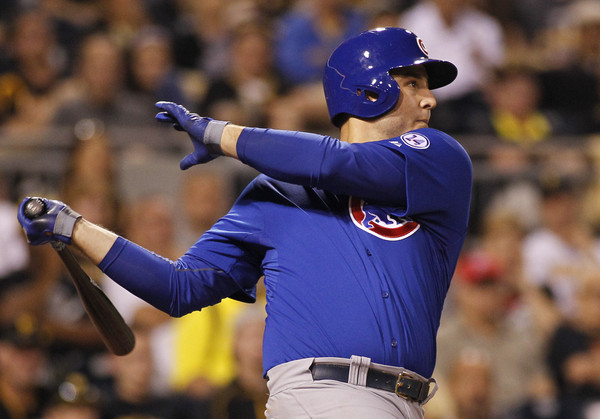 Chicago Cubs star first baseman Anthony Rizzo actually began his career with the Boston Red Sox. Then he moved to the San Diego Padres as a minor leaguer in a deal back in 2010. It was there that Rizzo made his big-league debut, struggling through 153 plate appearances in 2011 while hitting .141/.281/.242 with one home run.
That winter, the Padres traded Rizzo at his lowest value to the Cubs in exchange for starting pitcher Andrew Cashner, and Rizzo has emerged as a leader in the Cubs' clubhouse. In 2016, he won his first Gold Glove, hit for a career-best .928 OPS and 32 home runs, and caught the final out of the World Series.
15. Curtis Granderson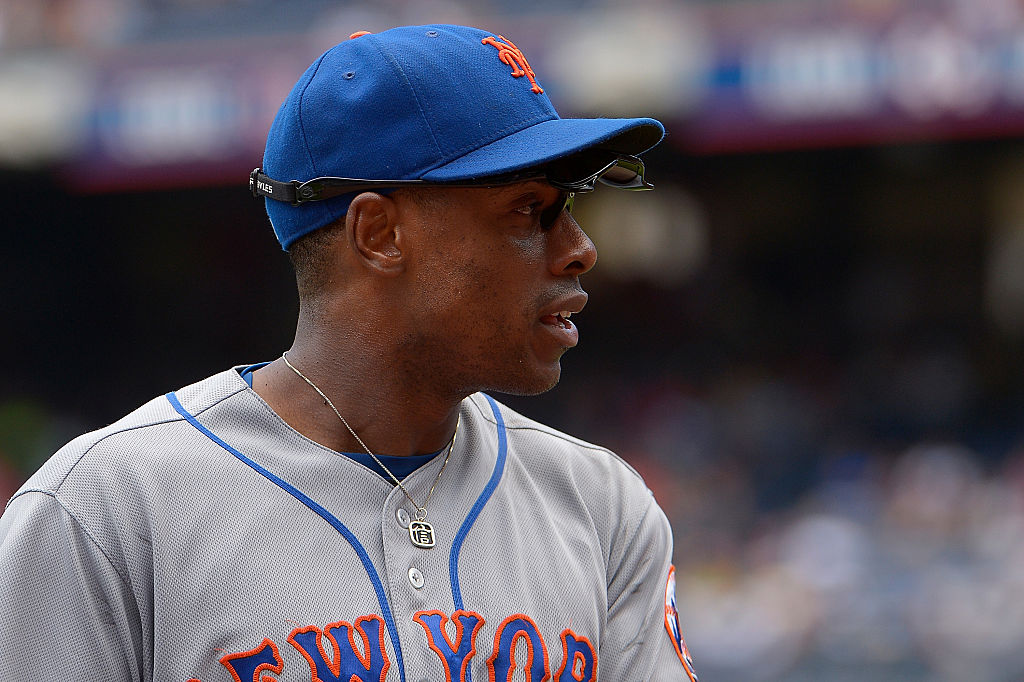 The Detroit Tigers drafted outfielder Curtis Granderson in 2002; he was in the major leagues by 2004. In four full seasons as a regular with the Tigers, Granderson compiled a .830 OPS and averaged an outstanding 4.8 WAR per season. He was only 28 years old at the time, but fearing losing him as a free agent in the near future, the Tigers dealt him to the New York Yankees in a three-time trade that involved the Arizona Diamondbacks.
Granderson's best season came in 2010 with New York, hitting 41 home runs with a .916 OPS, and he followed that up with a 43-homer campaign in 2011.
14. Todd Frazier
Third baseman Todd Frazier came up with the Cincinnati Reds in 2011, working his way into the starting lineup and then eventually becoming an All-Star for the first time in 2014. He made the All-Star Game again in 2015, and he won the Home Run Derby in his home ballpark.
However, the Reds took advantage of his stock being high and traded him to the Chicago White Sox with two years left before he could hit free agency. His numbers were down a bit in 2016 with Chicago, but he did still club 40 home runs (a career-high). He enters the 2017 season still with the Sox, for now.
13. Jake Arrieta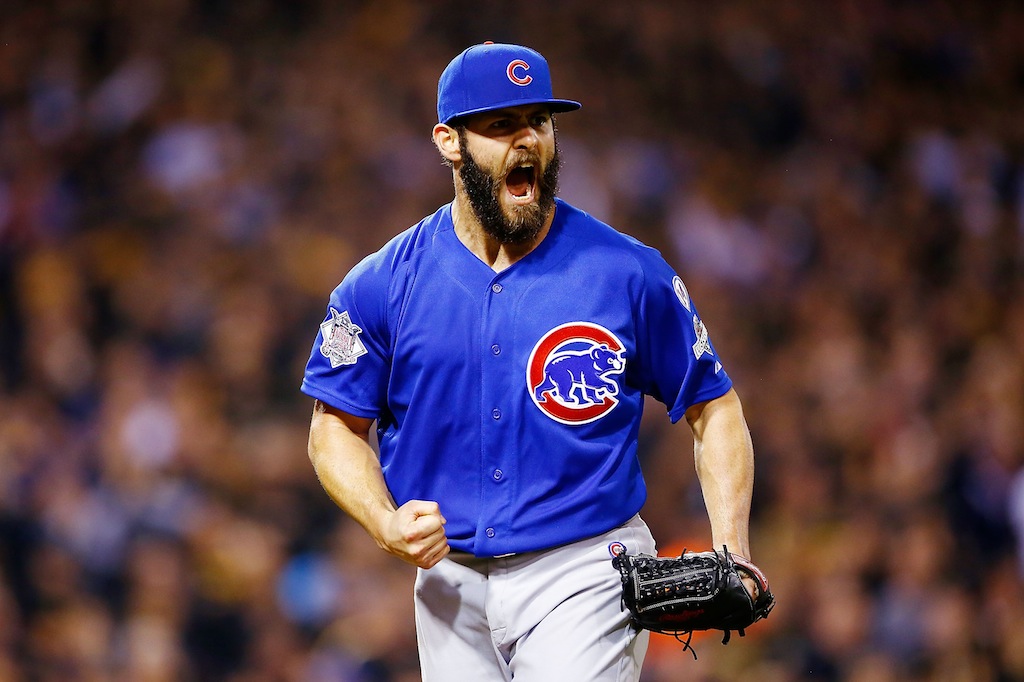 Starting pitcher Jake Arrieta was a big-time prospect with the Baltimore Orioles, coming up and starting 18 games as a 24-year-old in 2010, and then becoming Opening Day starter in 2012. But he pitched poorly overall, falling out of favor after five starts in 2013 with a 7.23 ERA. Baltimore moved Arrieta in a deal for pitcher Scott Feldman with the Chicago Cubs.
Arrieta has since become one of the star players in the game. In three-plus seasons with the Cubs, Arrieta has a 2.52 ERA in 634 2/3 innings pitched and won the 2015 NL Cy Young award.
12. Hanley Ramirez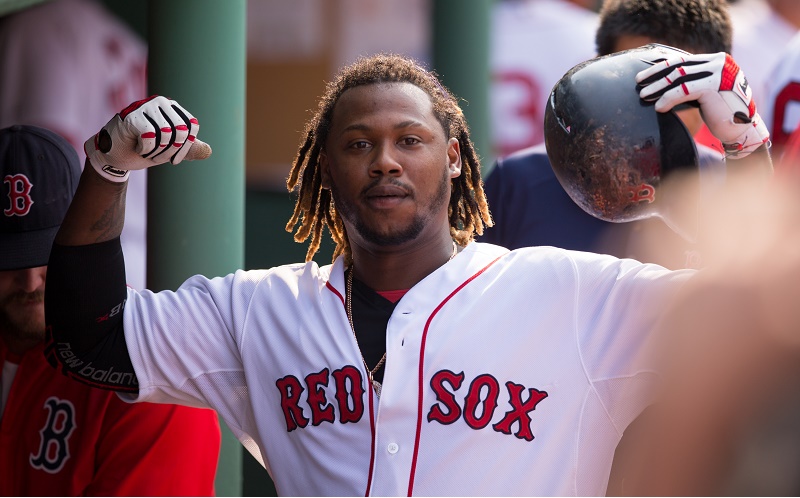 Hanley Ramirez was signed as a shortstop by the Boston Red Sox organization back in 2000, and he quickly vaulted up the prospect rankings. He actually made it to the big leagues in 2005 with the Sox, getting two at-bats and not collecting a hit. That winter, Boston moved Ramirez in the blockbuster deal that brought Mike Lowell and Josh Beckett to the Red Sox, sending him to the Florida Marlins.
Ramirez stayed there for several years, but then he was moved again while still in his prime. The Marlins traded Ramirez to the Los Angeles Dodgers in 2012, when he was still 28 years old.
11. Rick Porcello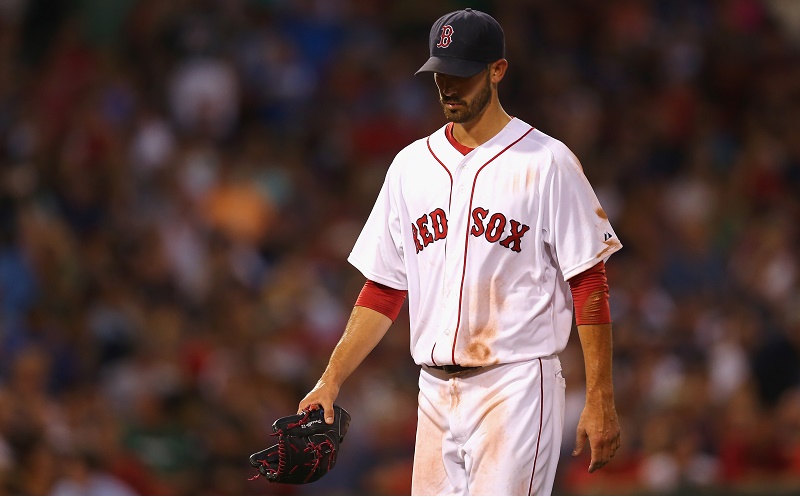 A former first-round pick of the Detroit Tigers, starting pitcher Rick Porcello had some good and some forgettable seasons after being called up to the big leagues in 2009. In six years with the Tigers, Porcello pitched at least 170 innings five times and compiled an ERA of 4.30. The team dealt him to the Boston Red Sox in 2014, and after a down year initially with Boston he had an excellent, breakout season in 2016: 3.15 ERA, 223 innings pitched, and winning the AL Cy Young award. Through all of it, Porcello is still only 28 years old.
10. Jose Bautista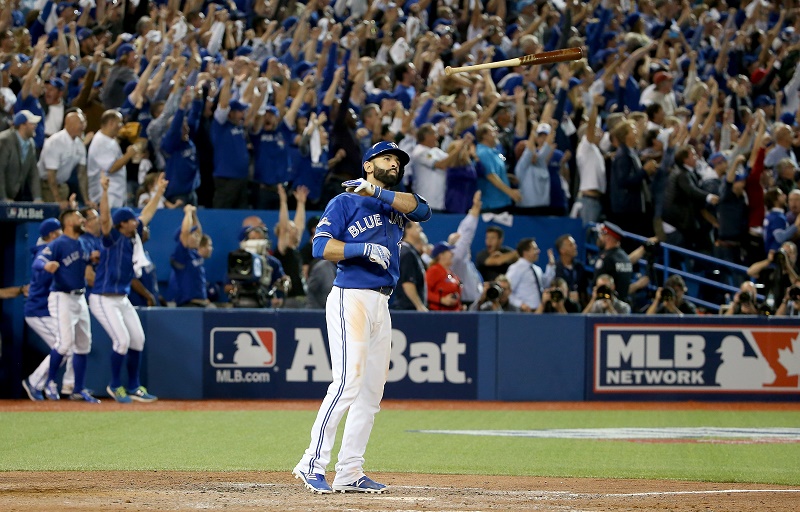 Outfielder Jose Bautista actually moved around a lot in his early career, including being traded, but one move stands out above the rest.
After establishing himself as a regular major leaguer — hitting 16 home runs with the Pittsburgh Pirates in 2006 and 15 in 2007 — the Pirates dealt Bautista to the Toronto Blue Jays in the middle of the 2008 season. It wasn't considered much of a deal for either side at the time, considering the 27-year-old's .722 OPS at the time. But over the last seven seasons, Bautista has a .929 OPS and 249 home runs for the Blue Jays and six appearances in the All-Star Game.
9. Brandon Phillips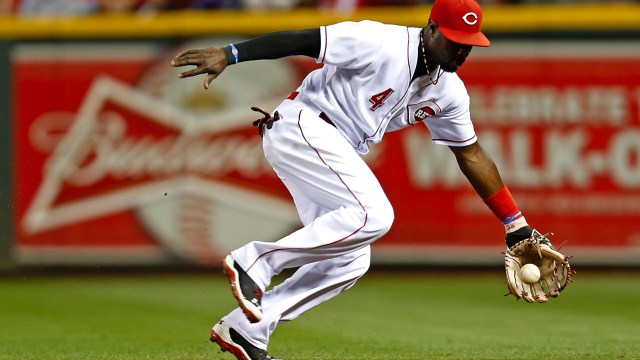 Second baseman Brandon Phillips played some for the Cleveland Indians early in his career, playing parts of four seasons with the team. But after he hit just .206 in 135 total games, the Indians made a deal with the Cincinnati Reds to dump Phillips in exchange for relief prospect Jeff Stevens back in 2006.
Phillips immediately developed for the Reds, hitting .279/.325/.429 with 191 home runs over 11 seasons in Cincinnati with 30.5 total WAR and four Gold Gloves. The Reds traded the now-35-year-old to the Atlanta Braves in the offseason, but they definitely got the best years of his career.
8. Josh Donaldson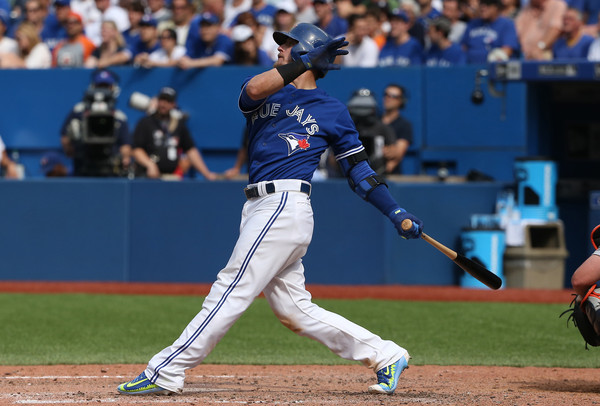 Third baseman Josh Donaldson arrived briefly in the big leagues back in 2010 with the Oakland A's, hitting .156 in 14 games. He returned again in 2012 and earned his way into the lineup in Oakland, eventually becoming an All-Star in 2014 by hitting 29 home runs with a .798 OPS. The A's turned right around and traded the 28-year-old to the Toronto Blue Jays that winter — and Donaldson has made them pay. In two seasons in Toronto, he has a .946 OPS with 78 total home runs, and he came away with the AL MVP award in 2015.
7. Max Scherzer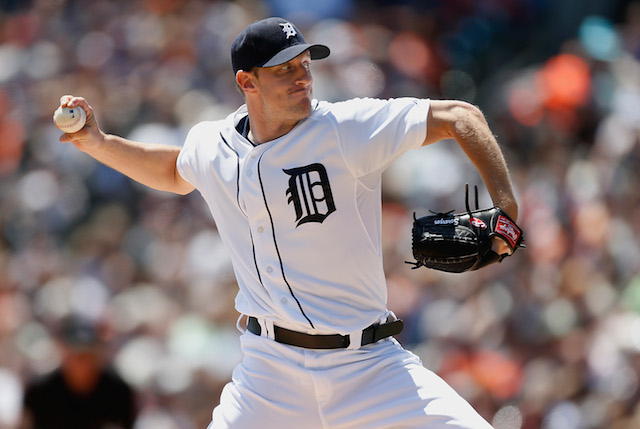 Starting pitcher Max Scherzer came up with the Arizona Diamondbacks as a 23-year-old in 2008 and pitched his first two seasons for the D-backs, putting up a 3.86 ERA in 226 1/3 innings as a youngster. But Arizona traded away the young talent with the big arm, sending him to the Detroit Tigers in the same three-way deal that sent Curtis Granderson to the New York Yankees.
Scherzer developed into one of the best in the game in Detroit, winning his first Cy Young award in 2013. He eventually signed as a free agent with the Washington Nationals, winning his second Cy Young in 2016, but he threw 1,013 innings with a 3.52 ERA for the Tigers.
6. Zack Greinke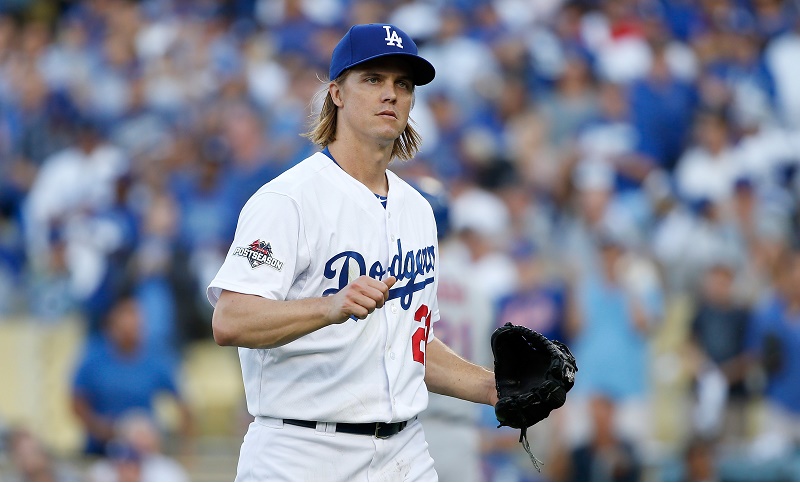 Starting pitcher Zack Greinke is now with the Arizona Diamondbacks, but his original team was the Kansas City Royals. He came up with the Royals as a 20-year-old in 2004, remaining with the organization until his trade to the Milwaukee Brewers prior to the 2011 season in exchange for Lorenzo Cain and Alcides Escobar.
Greinke pitched a year-and-a-half in Milwaukee before they traded him to the Los Angeles Angels for Jean Segura. Then, Greinke pitched only 13 games for the Angels before becoming a free agent and signing with the Los Angeles Dodgers. In his career, Greinke has one Cy Young award (he won it in Kansas City back in 2008) and has led Major League Baseball in ERA twice.
5. David Price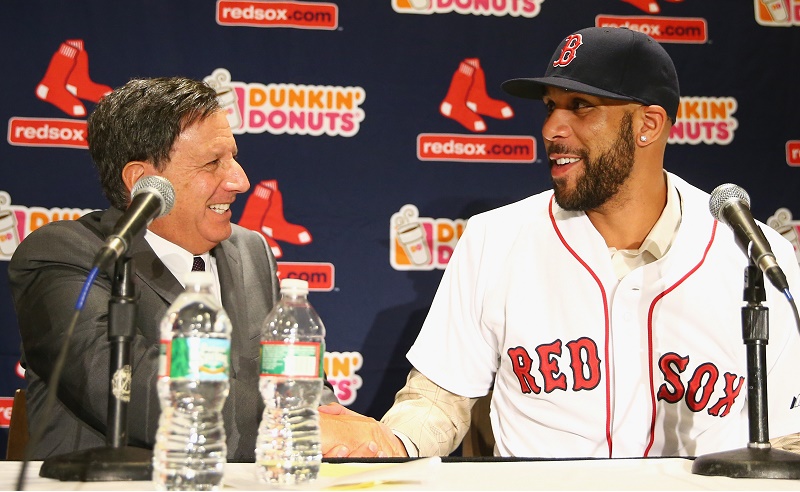 Left-handed ace David Price had his first full big-league season in 2010 with the Tampa Bay Rays, and he remained with the team through the start of the 2014 season. Price made four All-Star teams and won a Cy Young award in Tampa Bay, but the team moved him to the Detroit Tigers in the middle of that 2014 season in a three-way deal involving the Seattle Mariners.
Price finished out that season with the Tigers and returned there the next season. But Detroit traded him in the middle of the year — this time, to the Toronto Blue Jays. Price signed prior to the 2016 season to play for the Boston Red Sox.
4. Edwin Encarnacion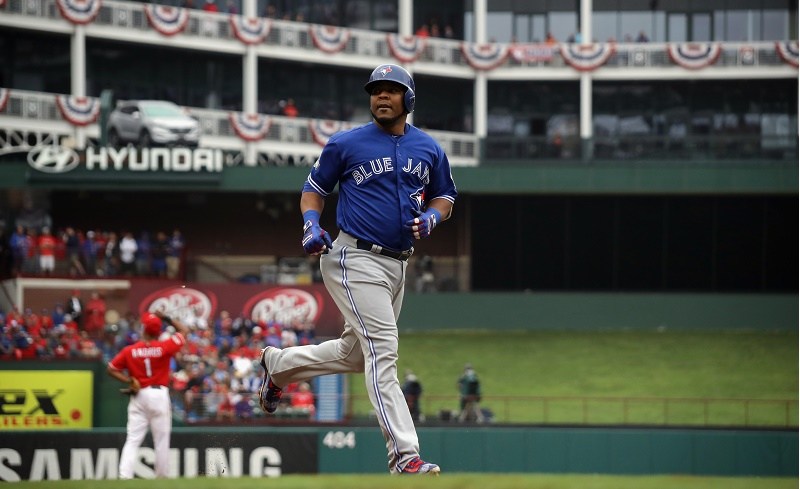 Slugger Edwin Encarnacion came up with the Cincinnati Reds as a third baseman early in his career, playing five seasons with the team and toiling in relative obscurity. Encarnacion posted just 3.2 WAR in total for those seasons, and was sent to the Toronto Blue Jays in exchange for an aging Scott Rolen. The Blue Jays moved Encarnacion to first base and really brought out his power. He's rewarded them with 193 home runs over the last five seasons with the team. The 34-year-old signed as a free agent with the Cleveland Indians this last offseason.
3. Chris Sale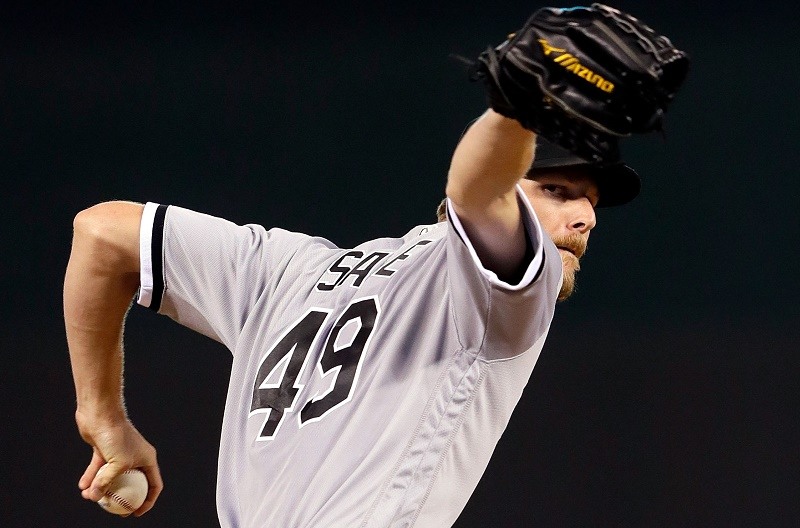 Left-handed pitcher Chris Sale came up with the Chicago White Sox as a 21-year-old back in 2010. Since becoming a full-time starter in 2012, he's been one of the very best in the game. Sale has made the All-Star team in each of the last six seasons, finishing in the top-six in Cy Young voting in the American League each season, as well.
For his career, the 28-year-old has an outstanding 3.00 ERA and 10.1 K/9. The White Sox traded Sale to the Boston Red Sox in exchange for a bunch of highly-rated prospects, including Yoan Moncada, in the 2016 offseason. The jury is still out on the trade, of course, but Sale is still young and has been consistently great.
2. Yoenis Cespedes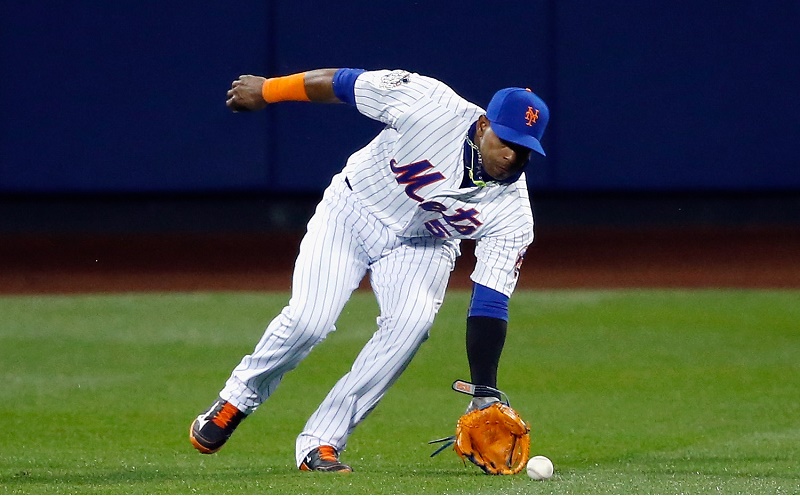 After signing with the Oakland A's as a 26-year-old in 2012, outfielder Yoenis Cespedes has actually been traded a few times. First, he moved to the Boston Red Sox in 2014, where he finished out a mediocre season in which he posted a .751 OPS. That offseason, he moved to the Tigers in the same deal that brought Rick Porcello to Boston.
Cespedes only lasted half a season in Detroit before being traded to the New York Mets, where he quickly found a home. He has a .903 OPS in two seasons in New York, and he just signed a four-year contract to keep him there a while longer.
1. Miguel Cabrera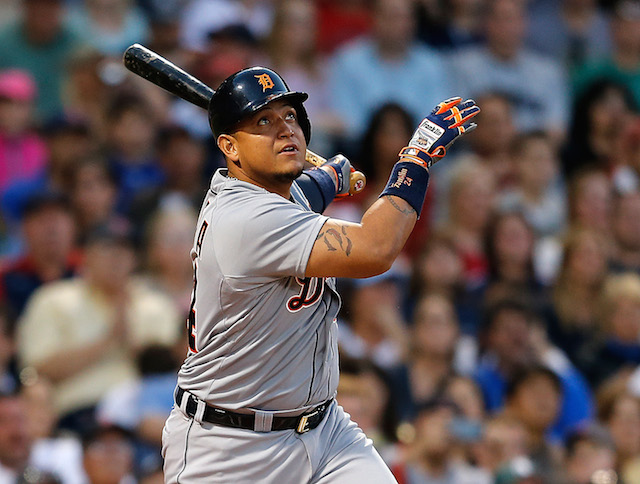 Back in 2003, Miguel Cabrera was 20 years old and a big-time shortstop prospect coming up with the Florida Marlins. He moved to third base and the outfield to get himself time with the team, which was contending for — and eventually won — the World Series. Meanwhile, Cabrera developed into one of the best young players in the game. He made the All-Star team the next four seasons in Florida and finished in the top-five in MVP voting twice.
But the Marlins traded Cabrera at the age of 24, along with starting pitcher Dontrelle Willis, to the Detroit Tigers. He's remained with the Tigers for nine years, hitting 308 home runs, winning back-to-back MVPs, and helping lead the Tigers to the World Series in 2012. Somewhat amazingly, Cabrera is only 34 years old heading into 2017 — and he's almost assuredly a future Hall of Famer.
Statistics courtesy of ESPN and Baseball -Reference.