MLB: 1 Team That Plans to Pounce on Former Cubs Manager Joe Maddon
Joe Maddon managed the Cubs to their first World Series title in 108 years in 2016, but he is out of a job in Chicago just three years later. After five seasons at the helm, Cubs president of baseball operations Theo Epstein decided not to renew Maddon's expiring contract. Maddon likely isn't going to be short of options for his next job. He would probably draw interest from TV outlets if he decided to take time off from managing and spend some time in the media. Still, there are also several teams who would be interested in hiring him to be their manager. One team, in particular, is ready to pounce on Maddon to be its next manager.

Joe Maddon's coaching history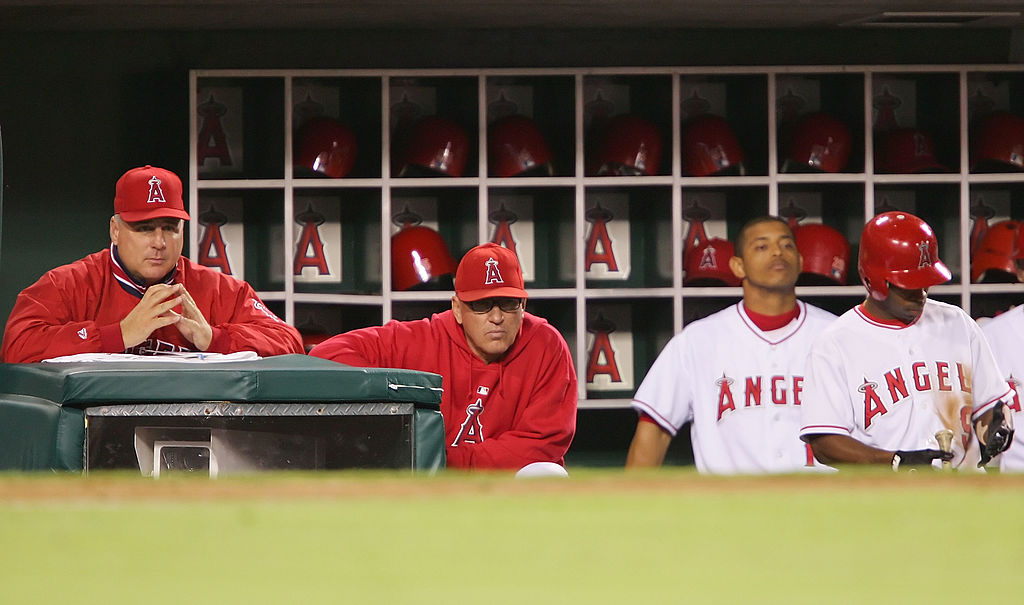 Joe Maddon's major league coaching career began with the Angels in 1994, when he joined the team's staff, and he remained there until 2005. He held several positions, but he mainly served as a bench coach under a couple of different managers before the team hired Mike Scioscia after the 1999 season.

Maddon worked under Scioscia for the rest of Maddon's tenure in Anaheim. During this time, Maddon had three short stints as an interim manager, going 27-24. He earned his first World Series ring with the Angels in 2002.

Maddon moves on to manage the Rays
In November 2005, the then-Devil Rays hired Joe Maddon to be their manager following a 67-95 season that led the ousting of Lou Piniella.

It was rough for Maddon at first, as the team won 61 and 66 games, respectively, in his first two seasons, but in 2008 he led the Rays to the first division title and playoff appearance in franchise history. They made it to the World Series, where they lost to the Phillies in five games.

Maddon ultimately stayed with the Rays through 2014, earning three more playoff appearances and going 754-705 in his nine seasons in Tampa. When Rays GM Andrew Friedman left in late 2014 to go to the Dodgers, it activated an opt-out clause in Maddon's contract, which he executed to go to the Cubs when that job became available.

Bringing the Cubs a title
In 2015, Maddon took over a Cubs team that went 73-89 a year prior, but they were 97-65 in his first season as manager. They got swept out of the NLCS in that postseason and followed that campaign up with a 103-win season in 2016 — the first time the team won at least 100 games since 1935.

The team famously beat the Indians in a seven-game World Series to earn the Cubs' first championship in more than a century. Joe Maddon and the Cubs followed that up with a second straight division title before losing to the Dodgers in the NLCS, and another playoff appearance followed in 2018, but the Cubs lost in the wild card game.

A disappointing 2019
This season was the Cubs' worst during Maddon's tenure, winning just 84 games and missing the playoffs for the first time under Maddon. A terrible September collapse led to speculation that Maddon wouldn't be back in Chicago since his contract was up, and Epstein made that official before the team's last game of the season.

Joe Maddon went 471-339 in his five seasons there, and no matter how his time with the team ended, Cub fans will always remember Maddon as the manager who led the team to its first World Series title since 1908.

Next stop: Anaheim Angels?
There are likely to be multiple teams interested in hiring Maddon, but the Angels seem to be the most likely landing spot for the 65-year-old skipper. The team fired manager Brad Ausmus after just one season, opening the door for Maddon to return to the organizstion with which he worked for 30 years, beginning in the minors.

If he signs on with the Angels, Joe Maddon will inherit a team that includes the best player in baseball, Mike Trout, but not much else other than Shohei Ohtani. But the Angels are rumored to be interested in some free agents-to-be this offseason, including potential AL Cy Young winner Gerrit Cole.