MLB: 5 Teams With the Best Bullpens in Baseball in 2019
In a day and age when baseball teams are getting more and more creative with how they use their relief pitchers, there's never been a more important time to have a solid bullpen. Teams struggle to get consistency out of many of their relievers, which is one of the reasons they're wary of giving them big contracts.

Simply put: the best teams typically have the best bullpens.

Look at the Kansas City Royals in 2015. They essentially rode a great bullpen all the way to a World Series championship. More recently, teams are relying more on their relievers to throw more innings through the increasingly popular strategy of bullpenning. Having a great bullpen has never presented a greater advantage for teams than it does now. With that in mind, let's look at the five best bullpens in baseball.

5. Milwaukee Brewers
The Brewers have three pitchers with absolutely filthy stuff in Josh Hader, Corey Knebel, and Jeremy Jeffress. Last season Hader led the Brew Crew's 'pen in saves (16) and ERA (2.35). Knebel led them in strikeouts (116).

Though both Knebel and Jeffress started 2019 hurt, Knebel is only on the 10-day injured list, and Jeffress is about to start a minor league rehab assignment. When all three are back at full strength, the Brewers will have a bullpen that rivals any in the league.

The team relied on its bullpen heavily in last year's NL playoffs, and it nearly worked: they came within one game of making the World Series.

4. Houston Astros
The Astros are one of baseball's most complete teams, and their bullpen is another of their many strengths. Closer Roberto Osuna saved 32 games last season. Set-up man Ryan Pressley had a 3.09 ERA with a blistering fastball reaching up to 95.8 mph. Joshua James struck out 103 in 82 innings pitched.

Houston's starting rotation is still scary good, but Astros fans have to feel comfortable knowing that their bullpen, and specifically its back end, is so reliably solid.

3. Oakland Athletics
Blake Treinen headlines the A's bullpen, and he gave new meaning to the term lights out last season. Treinen tallied 38 saves with a minuscule 0.78 ERA. Treinen appeared in a career-high 80-1/3 innings and struck out 100.

The A's also have a number of reliable options to get from their starter to Treinen and give the team one of the best bullpens around. Last year, rookie Lou Trivino appeared in 69 games with a 2.92 ERA. New addition Joakim Soria joins the team after a solid 2018. For both the White Sox and the Brewers he had a 3.12 ERA with 75 strikeouts.
2. Los Angeles Dodgers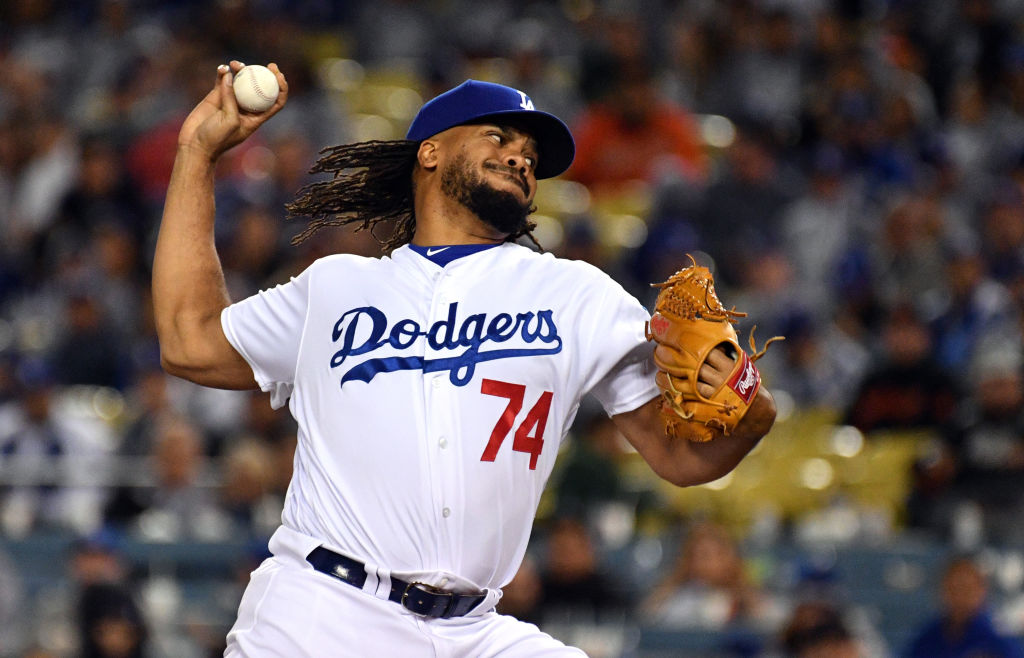 The Dodgers almost won the World Series last year and are favorites to get back this year. Having one of the best bullpens is a big reason they're contenders again.

Closer Kenley Jansen, who finished last season with a 3.01 ERA and 38 saves is one of the best in the game. He's amassed 271 saves over 10 years as a closer.

Jansen isn't the only firepower the Dodgers have, however. They added former Red Sox set-up man Joe Kelly to their bullpen for 2019. Kelly has had a tough start to 2019, but based on his past dependable performance, Dodger fans can rest assured he'll right the ship.

1. New York Yankees
The Yankees had a solid bullpen last year and may have somehow made it even better. Flamethrowing closer Aroldis Chapman, reliable lefty Dellin Betances, and last year's trade deadline acquisition Zach Britton return in 2019.

However, the most important component of the bullpen may have been a free agent addition. The team signed former Colorado Rockie Adam Ottavino to compensate for the loss of David Robertson. Appearing in 75 games last season, Ottavino had 112 strikeouts with a 2.43 ERA. New York fans can only expect his performance to get better in Yankee pinstripes due to it being Ottavino's childhood dream to play in the Bronx.
The Yankees have an embarrassment of riches in relief, and due to multiple injuries to their starting pitchers in the early going of 2019, Yankee fans can expect to see one of the best bullpens in the game on display frequently.