MLB: 5 Teams With the Most Dead Money Contracts in 2019
Building a great baseball team is about more than spending a lot of money. It's about spending money on the right people. A good contract can lock up a franchise player for years. One bad contract is enough to sink a team's chances for years to come. Or it can force them to spend resources towards players who aren't even contributing to their success and haven't for years.

Take Bobby Bonilla, for example. Bonilla was a good-to-great player who the Mets owed a lot of money to in 2000. After agreeing to make deferred payments on Bonilla's contract, the Mets are still paying Bonilla almost $1.3 million every July 1st and will through the year 2035. Let's take a look at the five teams with the most dead money contracts in baseball in 2019 (figures are courtesy of FanGraphs and Spotrac).
5. Arizona Diamondbacks
The Diamondbacks' dead money comes in at more than $15 million and is due to one player: Yasmany Tomas. The team signed him to a six-year, $68 million deal in 2015. Unfortunately, injuries took their toll on him, and now Arizona finds itself with a big bill and not much to show for it except a sunk cost.

4. San Diego Padres
The Padres are next up with $23.25 million in dead money. It is mostly tied up in Hector Olivera and Phil Hughes, who make $7.5 and $7.25 million, respectively, to play for nobody this season. Olivera's contract traded hands several times, according to Baseball Reference, and now San Diego is stuck with the bill.

Shortstop Jed Gyorko and journeymen pitchers James Shields and Clayton Richard add to the payroll the Padres have committed to inactive players.

3. Boston Red Sox
The Red Sox have the highest payroll in baseball, and their total dead money is also among the highest at just under $30 million. A high percentage of that is tied up in one former All-Star third baseman who not only doesn't play for them, he hasn't played for them in several years.

Boston had high hopes when it signed Pablo Sandoval to a five year, $95 million deal in 2015. The former San Francisco Giant was a two-time All-Star while putting together several solid seasons at the hot corner. Sandoval never came close to recreating his San Francisco numbers in Boston, struggling mightily before earning his release in 2017.

You'd be hard pressed to find a Boston fan happy to hear Sandoval's name these days. Despite this, the Red Sox are paying him $18.4 million this season not to play for them. He's currently back in San Francisco, playing better than he ever did at Fenway.

2. Toronto Blue Jays
The source of much of the Blue Jays' dead money will be logging significant time at shortstop in Yankee pinstripes this season. Once a perennial All-Star and MVP candidate, Troy Tulowitzki no longer plays at the high level he once did. The Blue Jays decided to cut bait with the former star shortstop they traded for in 2015, even though they'll still have to pay him over $19 million.
Tack on $10 million owed to former catcher Russell Martin and a handful of other players the team discarded and the Blue Jays total dead money comes in just a shade under $40 million.

1. Los Angeles Dodgers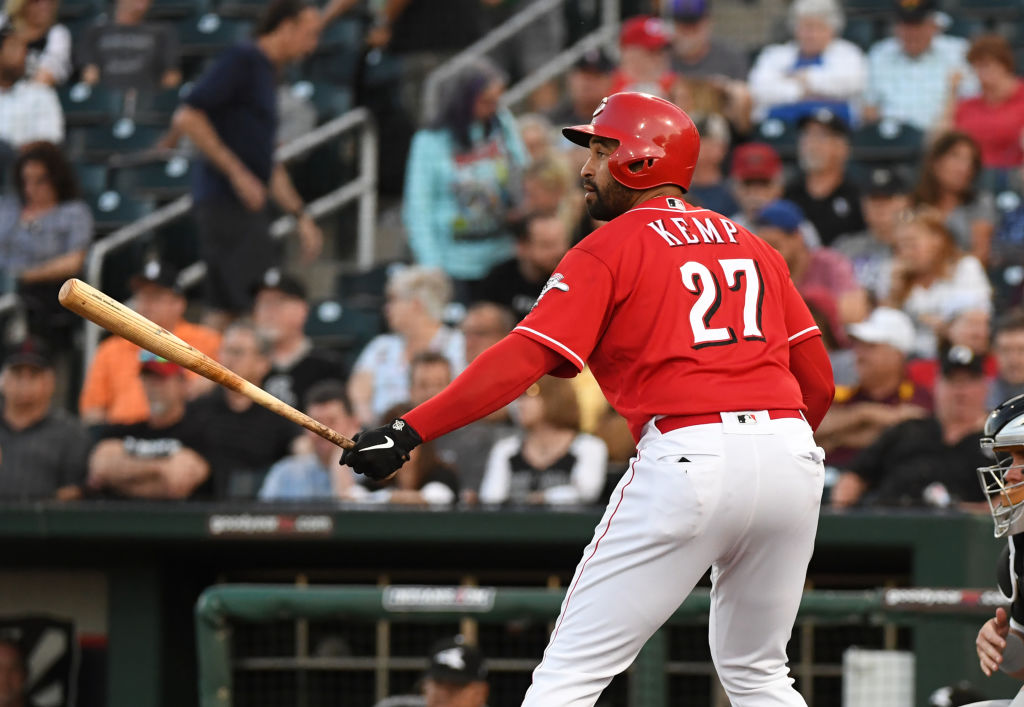 The Dodgers are one of MLB's most financially well-off and free-spending teams, which becomes painfully obvious when you look at the amount of money they're spending on non-roster players in 2019. They lead the league in dead money with well over $40 million.

The major source of L.A.'s dead money came from an offseason deal with Cincinnati. The Dodgers sent Yasiel Puig, Matt Kemp, and Alex Wood to the Reds in exchange for Homer Bailey and two prospects. The Dodgers released Bailey, but they are still on the hook to pay him a whopping $23 million. They still owe a significant amount of money — more than $10 million — to Matt Kemp as well.

The trade actually helped L.A. save money, though — they were able to slash nearly $17 million of their luxury tax payroll in 2019.