MLB: The 10 Most Overpaid Baseball Players of 2015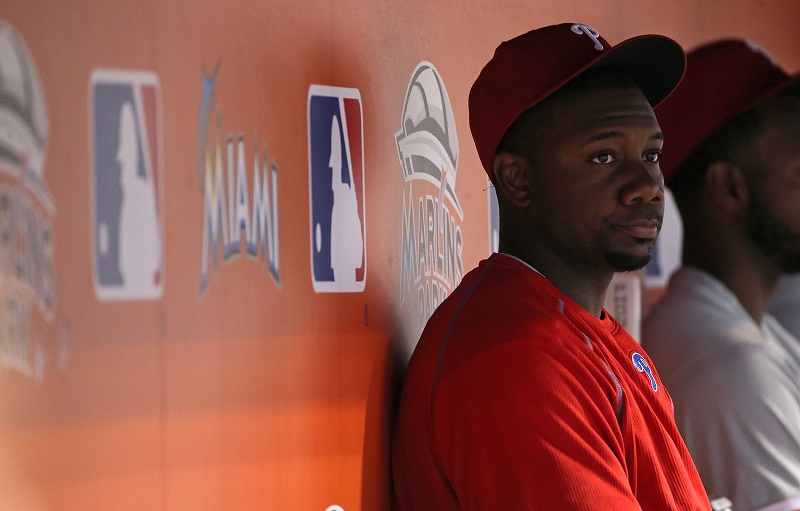 You don't always get what you pay for. In Major League Baseball, the trend of handing out huge free agent contracts is not dying despite the mediocre returns that keep coming back to teams. When payrolls are limited, just a few of these bad contracts can hamstring a team for years.
The 2015 season had more than its share of high-priced flops. From teams with high payrolls and great expectations now vying for last place to former MVP candidates riding the bench on bad teams, baseball fans and front offices have seen dark days in the value department this year.
In what has become an annual ritual, we offer our 10 most overpaid players of the 2015 season. We started with the top 30 salaries in the sport ($17 million or higher) and picked out the worst performers among those who have played as least half the season. (Injured players get a pass here.)
Because of the various ailments that kept them off the diamond for most of 2015, Matt Cain ($20 million), Jayson Werth ($21 million), and Carl Crawford ($21 million) do not qualify for this list of underachievers. Chances are we'll see them return once they're healthy enough to play, but for now they belong on the "worst contracts in baseball" or some similar list.
10. Jered Weaver, Angels ($18 million)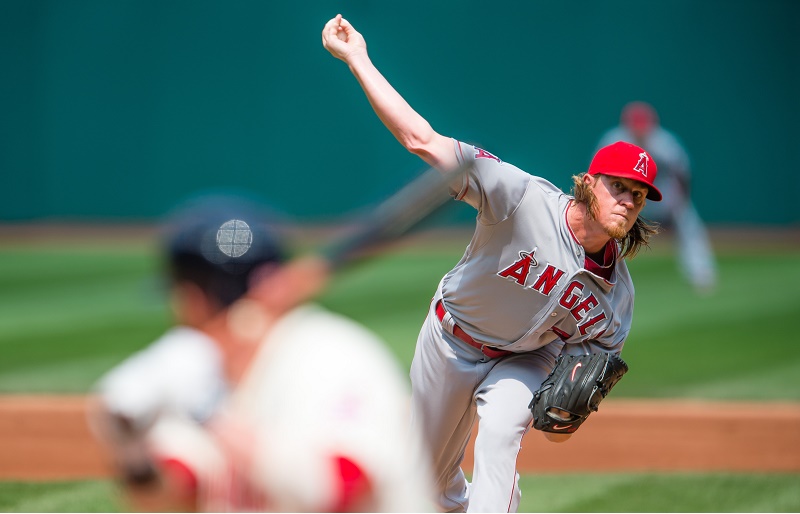 Jered Weaver flies under the radar of many overpaid lists, but at $18 million he ranks among the top 30 salaries in the game, so it's time to call him out for the 6-10 record and 4.78 ERA he's posted in 2015. Weaver is putting up career-worst numbers in nearly every category this season, and it appears his decline phase is in full swing. To his and Angels management's credit, this dropoff has come in the fourth year of a five-year deal worth $85 million. The first three seasons were exceptional — including a 20-5, 2.81 ERA campaign in 2012 — so overall the contract has been worth it.
9. Matt Kemp, Padres ($21 million)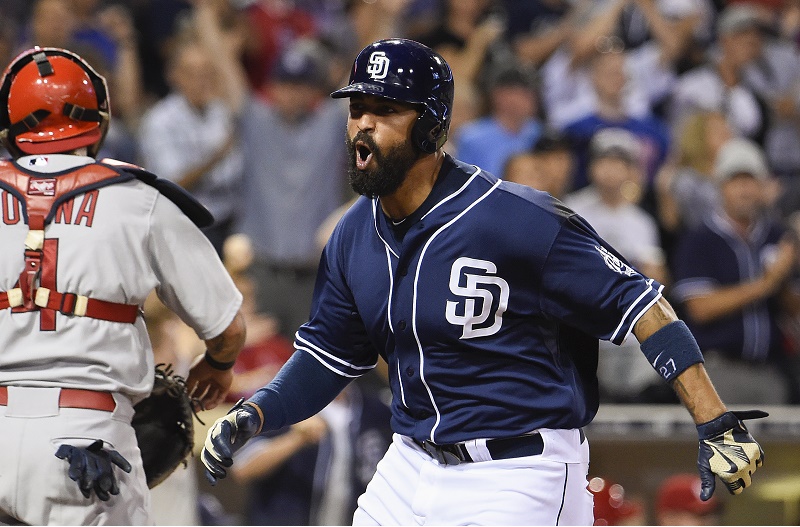 On the bright side,, Matt Kemp almost salvaged the 2015 season with an impressive second half (.303 BA, .915 OPS in 46 games), but the hole he dug before the break was simply too deep to escape. In the first 89 games, Kemp hit .250 with a putrid .674 OPS, which in many ways set the tone for the lost season of the Padres. Even worse than the offense was Kemp's defense, which created massive problems for a club playing in spacious Petco Park. At a salary of $21 million (mostly covered by the Dodgers), he was handsomely overpaid.
8. Jose Reyes, Blue Jays and Rockies ($22 million)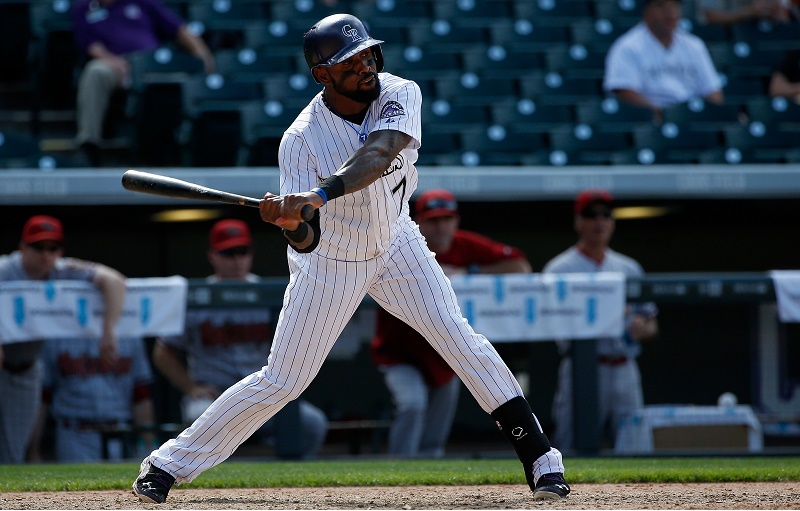 Most people would not expect Jose Reyes to earn $22 million, but his six-year, $106 million deal inked by Marlins management in 2012 is structured that way. (His average salary is just under $18 million.) For one of the top 15 salaries in the game, Reyes is hardly holding up his end of the bargain. In 102 games split between Colorado and Toronto — two of the best hitters' parks in baseball — he's posted a .320 OBP and scored 52 runs. When a hitter no longer flashes power (7 HR, .401 SLG) and doesn't contribute in other ways, that's a steep bill for a club to foot.
7. C.C. Sabathia, Yankees ($23 million)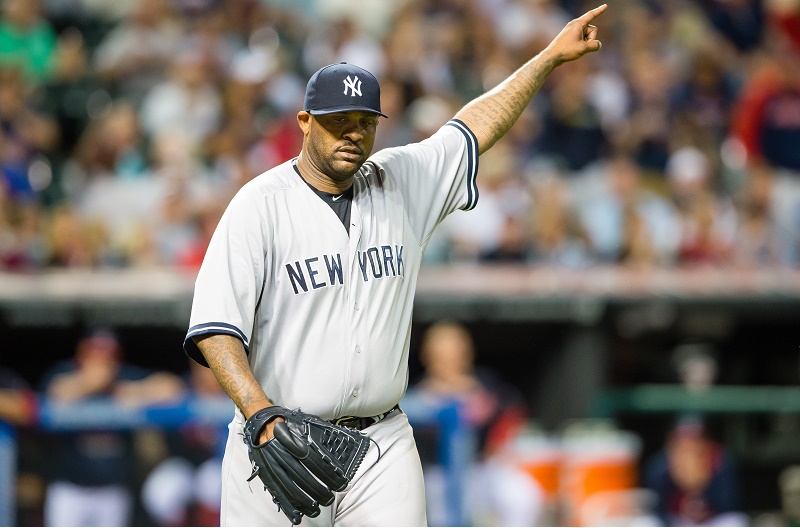 C.C. Sabathia may have a positive impact on the Yankees clubhouse, but there is no ignoring the career-worst year he's having on the mound. Sporting a 5.27 ERA. 1.45 WHIP, and nine losses in 24 starts, the big lefty appears to be deep in his decline phase. After he earns $23 million for his performance in 2015, Sabathia is guaranteed another $25 million in 2016. Now that the Yankees have added Nathan Eovaldi to the list of injured starters — one that has included Tanaka, Pineda, and Sabathia at various points of the season — consider starting pitching a weakness for the club in the coming years.
6. Robinson Cano, Mariners ($24 million)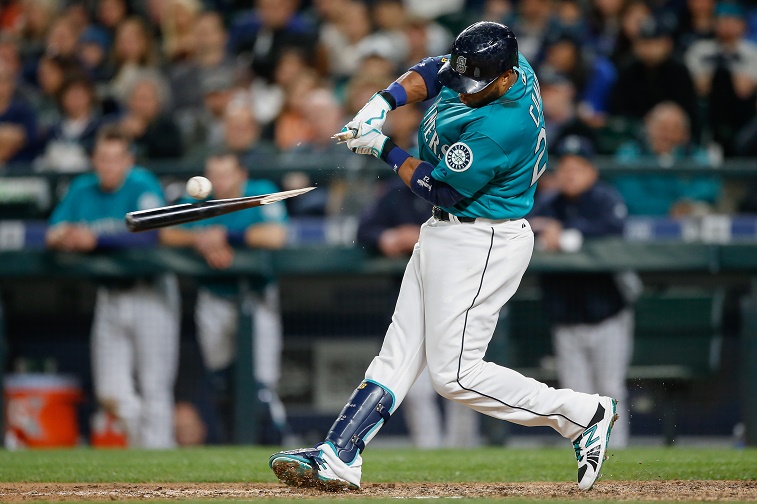 After posting MVP-caliber seasons for the past six years, Robinson Cano morphed into a slightly above-average player in 2015. Through 132 games, Cano has posted a .280 batting average and .738 OPS with 14 HR, numbers that are well off his personal pace, not mention the type of production you expect fro someone with a $24 million salary. Health problems and a death in the family may have contributed to the decline, but last we checked there were no excuses offered by the game's elite. Cano fell off the map in 2015 when the Mariners needed him badly.
5. Joe Mauer, Twins ($23 million)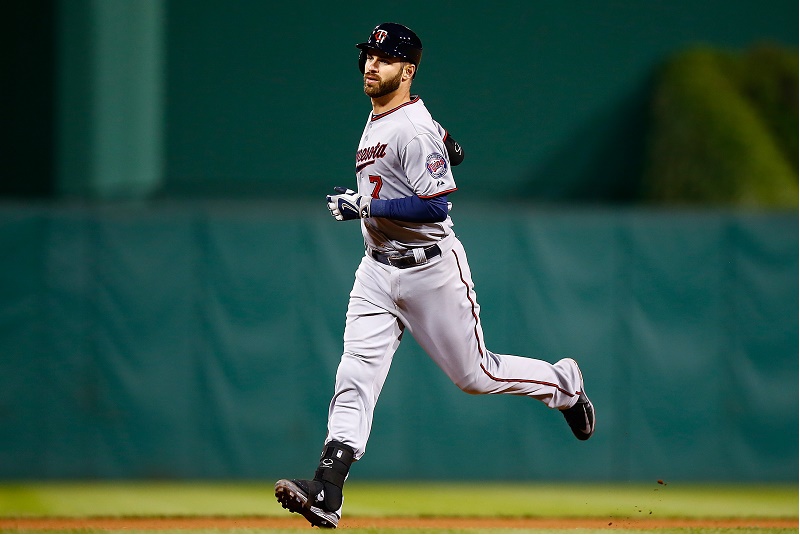 After appearing as one of our most overpaid players of 2014, Minnesota's Joe Mauer returns for another go in 2015. The Twins first baseman and former franchise hope has settled in as an average player who happens to have a salary of $23 million guaranteed through 2018. In 134 games, Mauer is hitting .267 with 7 HR and a .710 OPS. For a two-time batting champ with a .314 career average and .846 OPS, Mauer's decline has been alarming as he closes his age-32 season.
4. Hanley Ramirez, Red Sox ($20 million)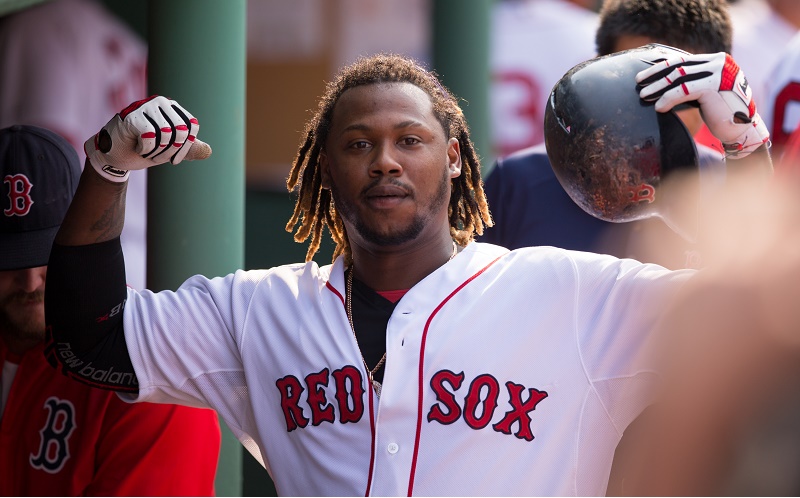 When Boston signed Ramirez to a four-year deal worth $88 million, cheerleaders in the media clashed with skeptics over what it meant for a team that finished last in 2014. This season, bad pitching and an underachieving offense have kept the Red Sox in the AL East basement. Han-Ram and his $20 million contract are at least partly to blame. Serving up below-average offensive production (.249, .717 OPS with 12 2B and 19 HR) and some of the worst defense Fenway has ever seen, Hanley's return to Boston has been anything but triumphant. Next season, Red Sox fans can expect a move to first base and a bump to $23 million in salary.
3. Justin Verlander, Tigers ($28 million)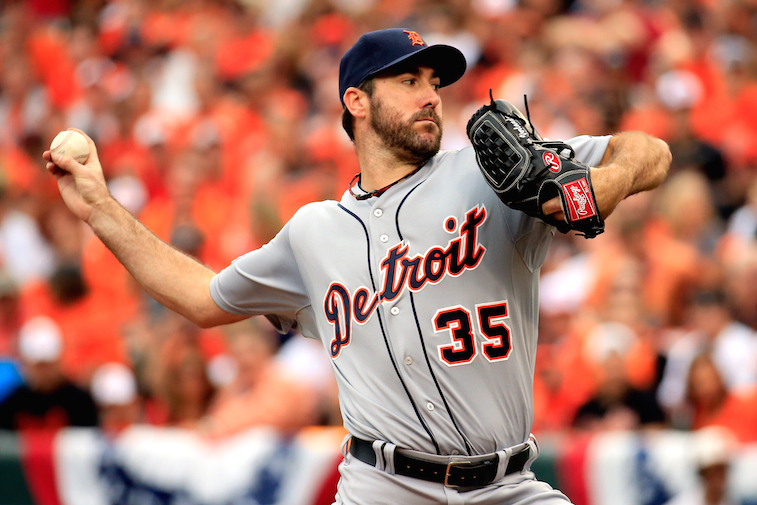 After a frightening run following his return from the disabled list, Justin Verlander put up a solid August that brought his ERA (3.43) below 4.00 for the first time since 2013. Through fifteen starts, he deserves a slightly better fate than the 3-7 record he has compiled for Detroit, but there are no excuses available for a pitcher earning $28 million (second-most in baseball) for the 2015 season. He'll earn that same amount through 2019, so Tigers fans have to hope he regains his form in time for the 2016 campaign.
2. Pablo Sandoval, Red Sox ($18 million)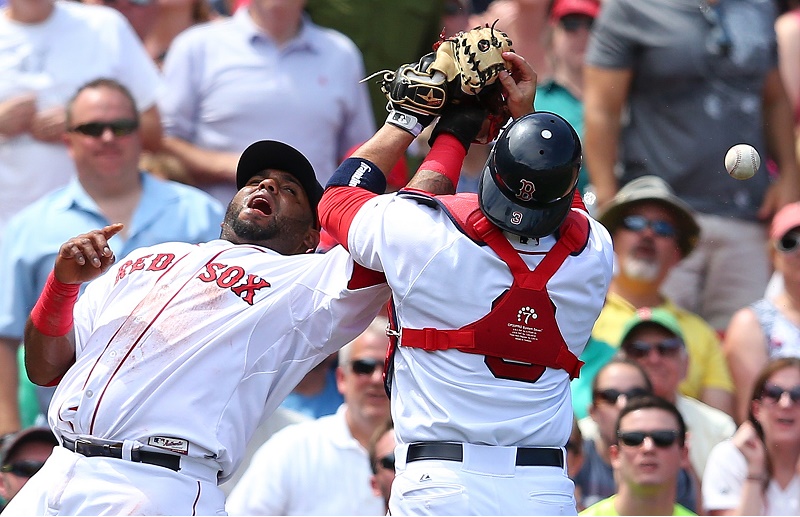 When the Panda signed with Boston, his five-year contract worth $95 million seemed preposterously high given his past performance, but Red Sox management coveted the third baseman and saw upside. The returns have been disastrous. Beginning with his bulging waistline in Spring Training and running through his Instagram debacle around mid-season, Sandoval's first year in Boston was a bust. On the field, his .247 BA and .671 OPS make him a below-average player, and he actually sports a negative WAR owing to his atrocious defense. What a way to spend $18 million.
1. Ryan Howard, Phillies ($25 million)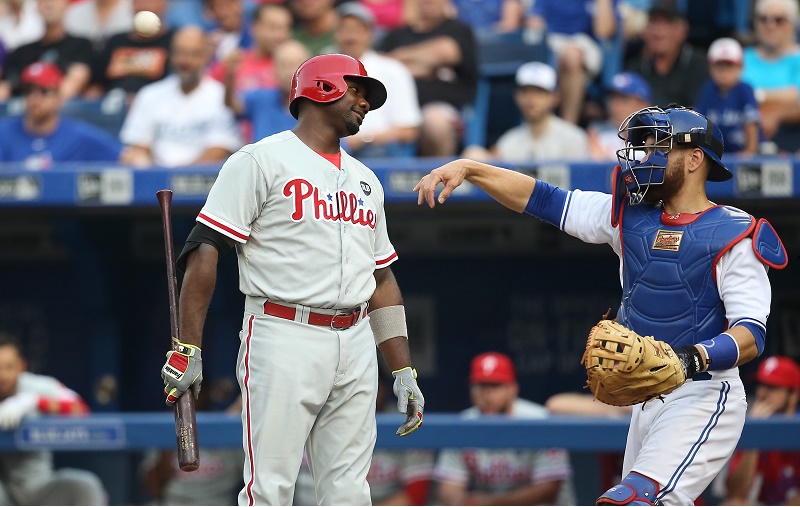 There's still time to go, but we believe Ryan Howard's five-year, $125 million contract will ultimately go down as the worst in baseball history. Howard instantly began his decline phase as soon as the contract kicked in and he has never recovered. (Nor have the Phillies.) In 2015, the $25 million he earned got Philadelphia a .233 BA, .723 OPS, and 21 home runs in a very hitter-friendly park through 122 games. Among the many ugly numbers on his stat sheet, Howard's .283 on-base percentage may be the most horrifying. It ranks him 145th in Major League Baseball.
Connect with Eric on Twitter @EricSchaalNY
Statistics and salary information are courtesy of Baseball Reference.