MLB: The 10 Most Valuable Players of 2016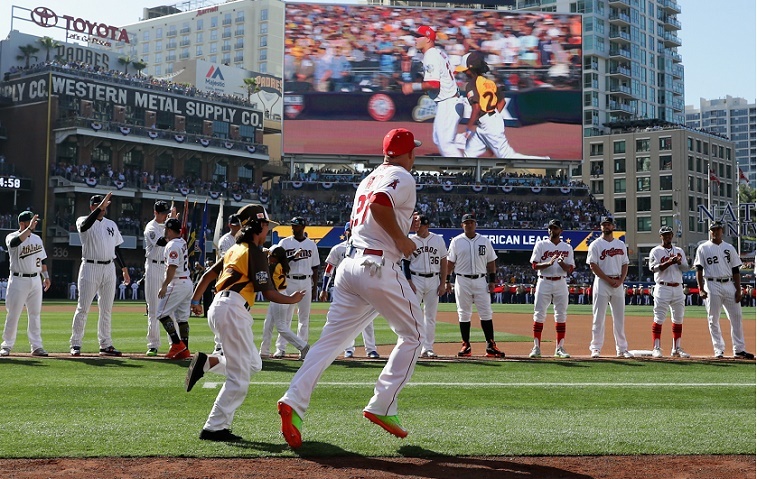 What makes a baseball player valuable to his team? Unless you're Clayton Kershaw, you have to play every day. You also have to play in the field every day, so designated hitters aren't part of the conversation. (This factor may be lost in the merchandise hawking and NESN ratings sweeps surrounding David Ortiz's retirement. More on that later.) Defense, also known as run prevention, is half the battle when you have to outscore opponents.
Likewise, unless you're one of the two or three best players on the planet, you have to be a prime mover in your club's push to the playoffs. The extra media attention, the ESPN Sunday night games, the added pressure, the scrutiny of every at-bat … these things add up in the course of a marathon baseball season and wear down the unworthy, so playoff contenders get a bump.
Therefore, we focused on the best position players on playoff-bound teams, with just two exceptions. Here are the 10 most valuable players of this epic MLB campaign.
1. Daniel Murphy, Nationals
No one expected Daniel Murphy to rekindle his postseason heroics and have an MLB-caliber season in 2016. Otherwise, he'd be earning a lot more than $37.5 million for three years. That turned out to be one of the best signings of the offseason, as Murphy's extraordinary campaign has kept the spotlight off Bryce Harper and carried Washington on offense. His 25 HR and NL-best .348 average through 146 games are career bests by a mile, and only Kris Bryant has topped his overall production in the senior circuit.
2. Adrian Beltre, Rangers
The secret to the Rangers' success is hard to figure. Texas ranks 24th in pitching, 13th in offensive production, and 21st in defense, yet has the best record in the American League and will win the West with ease. The only constant is Adrian Beltre. While there are many young, exciting position players on this club, the 37-year-old Beltre has been the best defender and most prolific hitter. Through 147 games, he posted 31 HR, 97 RBI, and a .517 slugging percentage. Though he'll have to top tough competition at third, Beltre may win his fifth Gold Glove.
3. Mookie Betts, Red Sox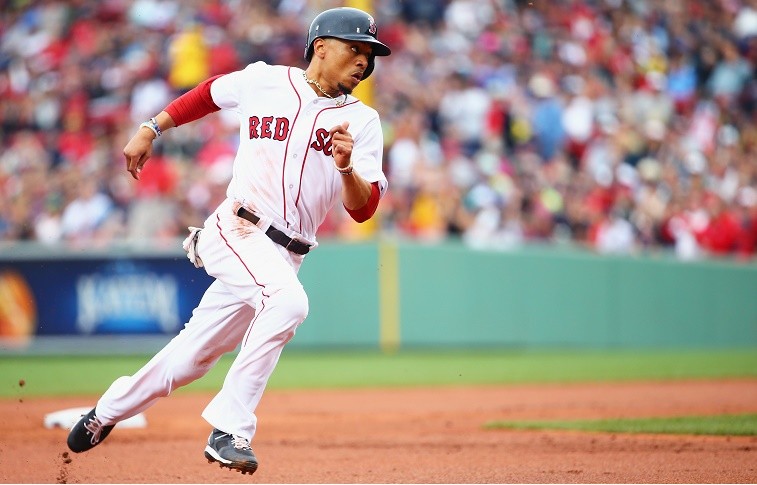 Though there are many dangerous bats in the Red Sox lineup, no one has matched the play of Mookie Betts on both sides of the game. Betts's 30 HR, 109 R, and 105 RBI through 146 games are a good starting point, but his exceptional range and baserunning ability make him the total package and a contender for league MVP. Boston may have been able to score a lot of runs without him, but there's no way the club would be in first place without the year Betts had.
4. Corey Seager, Dodgers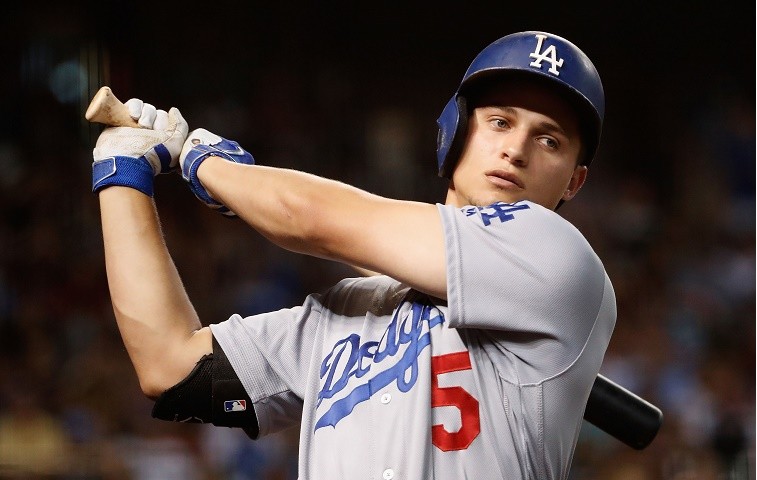 Corey Seager had more or less won the NL Rookie of the Year Award by August 1, so we'll get that part out of the way. Through 146 games for L.A., he was second in the National League with a 7.2 WAR, so he's certainly one of the favorites for MVP as well. On a Dodgers club that struggled on offense in the first half, Seager was the bat pitchers consistently feared, and he leads the team in both offensive and defensive stats. If you like counting stats, he has them too: 25 HR, 96 R, .316 BA with 16 games to play. He did all this while playing an exquisite shortstop.
5. Jose Altuve, Astros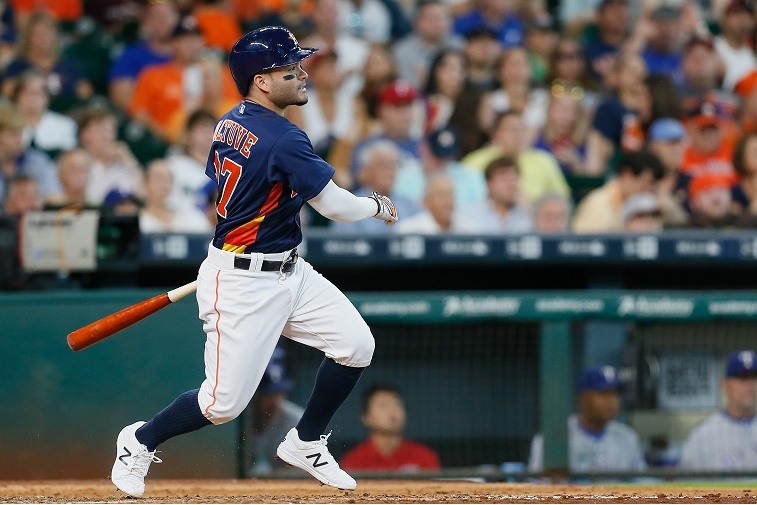 Jose Altuve is one of the exceptions on this list. Houston will have a hard time making up four games in the last 16 contests, but the play of the Astros second baseman is a big reason why they are in the race at all. Through 146 games, Altuve sported an AL-best .341 average along with 24 HR, 99 R, 94 RBI, and .956 OPS. Oh, and he stole 27 bases, too. The diminutive slugger's undoubtedly the most valuable 'Stro and he's on this list because he's a top-five position player —  all 5-foot-6 of him.
6. Manny Machado, Orioles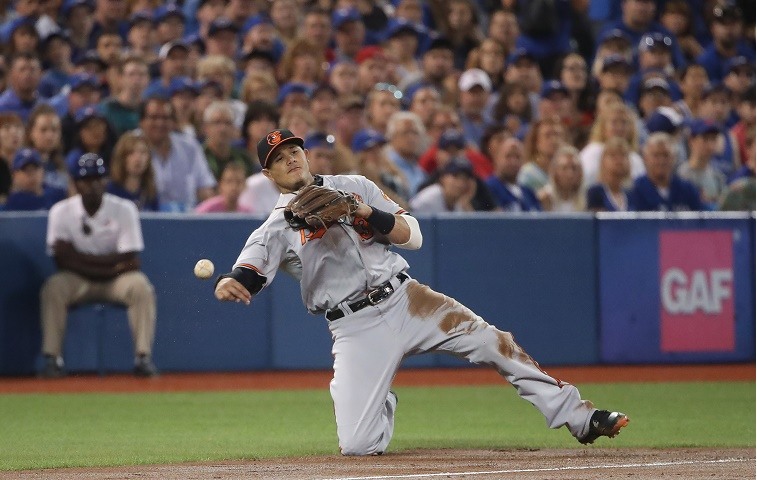 When people say they don't like watching baseball, it's pretty clear they haven't seen Manny Machado play third base. Machado makes the challenging plays routine, the long-shot plays fairly simple, and the impossible plays viable. Tack that type of run prevention onto 35 HR, 100 runs, and a .308 average through 146 games and you have yourself a legitimate MVP candidate. Mark Trumbo may have hit a few more bombs, but the Orioles are Machado's team, and it's not even close.
7. Kris Bryant, Cubs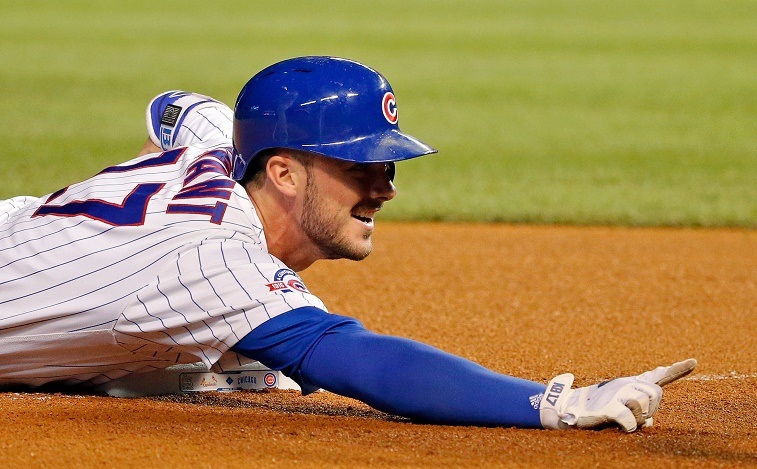 Kris Bryant's all-around game is unusual for a player of his size. Through 146 games, the Cubs slugger scored 114 runs, was tied for the NL lead with 37 HR, and sported the league's best WAR (7.7) for his baserunning, slugging, and defense at third and left field. As a front-runner for MVP, it's easy to call him the most valuable player on the Cubs, even with Anthony Rizzo's season (31 HR, 101 RBI) in mind. Bryant has been everything Chicago hoped and more. His defensive game remains underrated.
8. Francisco Lindor, Indians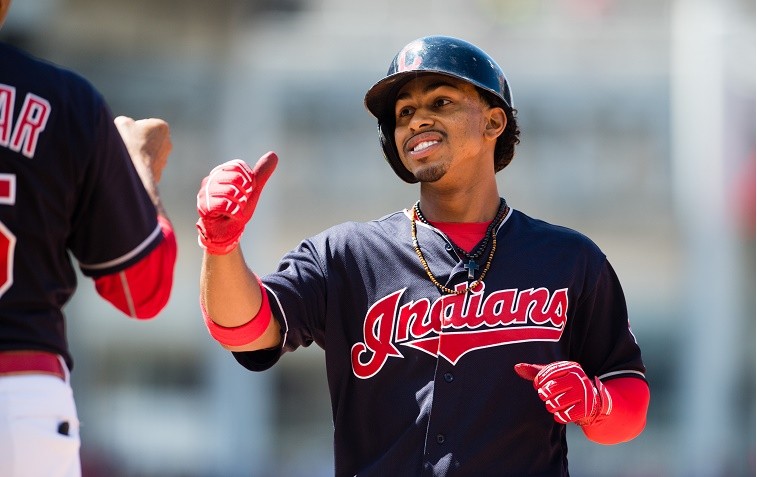 Because he doesn't hit home runs like Corey Seager (or play in L.A.), Cleveland's Francisco Lindor does not get the same attention as other first-class shortstops of today's game. Yet there has been no more valuable Indians player in 2016. Between his Gold Glove defense at short and his high-average, high-on-base attack at the plate, Lindor is a budding superstar at 22. He may not be a household name now, but that will come soon enough, and maybe as early as the 2016 postseason, where Cleveland is going.
9. Mike Trout, Angels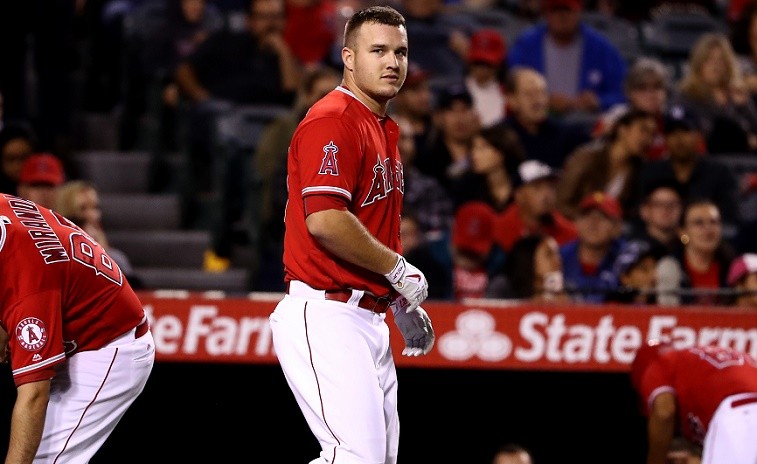 Is it difficult to make the case for Mike Trout as AL MVP with the Angels in last place (behind even the A's)? Actually, it's quite easy to show why he deserves the award again. Trout can beat you with base hits (.316), with power (27 HR), by driving runners home (89 RBI), with steals (27 SB) and scoring (110 runs), or just by taking his walks (MLB-best .434 OBP).  Meanwhile, he robs base hits and home runs in center field like he's got some deep hatred of opposing hitters. It's why he leads the world with an 8.3 WAR through 146 games.
There is no player more valuable to his team than Trout is to the Angels, so this one was easy. However, a historical perspective is necessary here. Grant Brisbee relayed a great stat pertaining to Trout's four nine-win seasons. Only Ty Cobb, Ted Williams, Willie Mays, and Babe Ruth did such a thing. But compared to the ballyhooed career of David Ortiz, who posted a 50.1 WAR in 20 seasons? Trout has a 46.6 WAR through five seasons. (He's 25.) It's good to keep things in perspective, and a reminder why no DH ever made the Hall of Fame.
10. Josh Donaldson, Blue Jays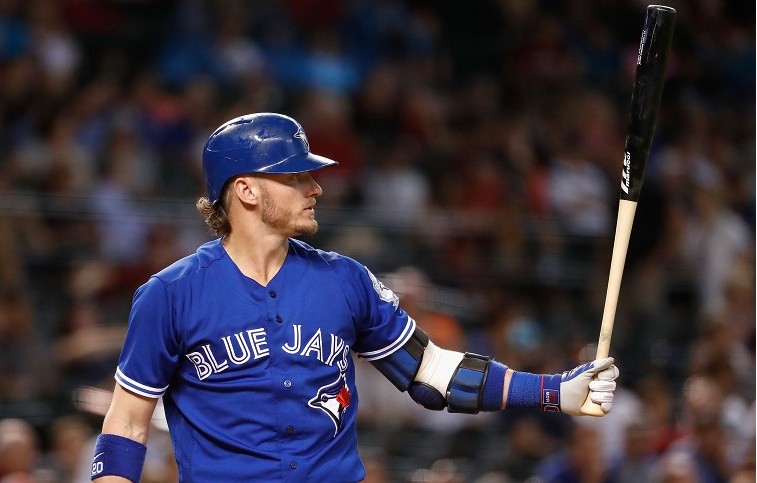 While Edwin Encarnacion's home-run onslaught may have gotten more headlines this season, defending MVP Josh Donaldson has been the best player on the Blue Jays again in 2016. Donaldson's offensive attack (.288/.964 OPS, 34 HR, 114 R) has nearly matched his output from last season, and his defensive stats are not far behind. He's done much of the heavy lifting for Toronto. In the grand scheme of things, his 6.9 WAR is tied with Mookie Betts for second in the AL through 146 games.
Follow Eric on Twitter @EricSchaalNY
Statistics courtesy of Fangraphs and Baseball-Reference.