MLB
MLB: The 10 Pitchers Throwing the Hardest in 2015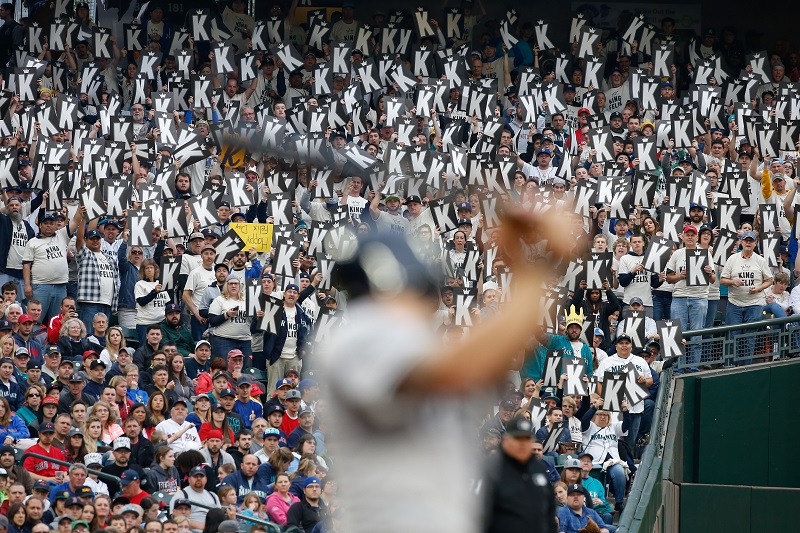 Pitching takes so much more than a good fastball. In fact, MLB pitchers who rely on the heater rather than commanding the ball in the zone and changing speeds are simply throwers — fun to watch, tough to manage. Even a fastball regularly clocked at 100 miles per hour becomes hittable to the game's best.
Nonetheless, a few extra miles per hour make all the difference in a game of split seconds and inches, and pitchers have to use every advantage they can get. When they need it, they can blow away a batter with that extra bit of gas.
For this look at the game's elite, we turn to the starting pitchers who regularly bring the most heat to the mound, the rotation rocks who have been throwing the hardest to batters in 2015. All are south of 30 and some have yet to refine their games. However, the ones that have become craftsmen on the mound are unerringly dominant.
Here are the 10 starters with the fastest average pitch speeds in the 2015 season, according to FanGraphs. Only pitchers who qualify for the ERA title were considered. In the case where pitchers were tied, the pitcher with more innings (and thus more fastballs thrown) were ranked higher.
10. Carlos Carrasco, Indians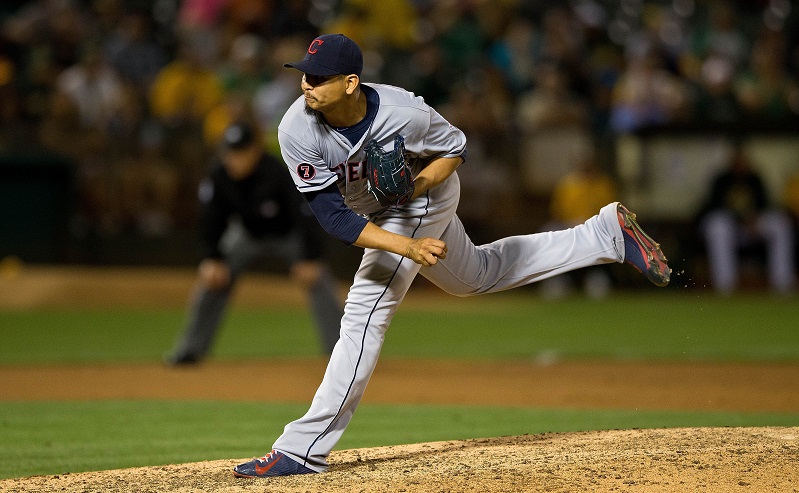 Averaging over a strikeout per inning for 151.0 IP this season, Cleveland's Carlos Carrasco has been making good use of a fastball that averages 94.4 miles per hour. Carrasco's 3.63 ERA, 2.89 FIP, and fewer than two walks per nine innings tell the story of a pitcher who could be a 20-game winner on a team like New York or Toronto.
9. Andrew Cashner, Padres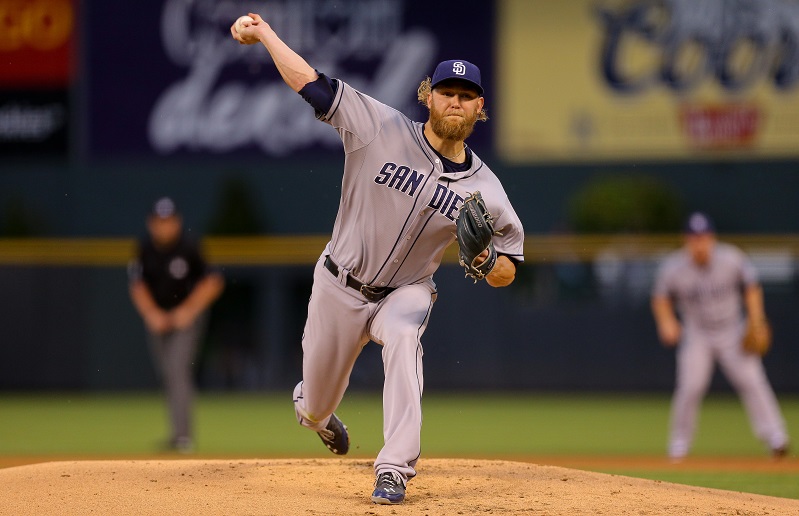 Cashner has averaged 94.9 miles per hour on his four-seam fastball for 139.1 IP this season, but he is a perfect example of a pitcher who has yet to harness his power and dominate. Setting aside his hideous 4-12 record, Cashner is sporting a 1.36 WHIP and 4.20 ERA pitching regularly in spacious Petco Park. His 3.95 FIP would suggest you can't blame it on the Padres ' poor team defense, either.
8. Carlos Martinez, Cardinals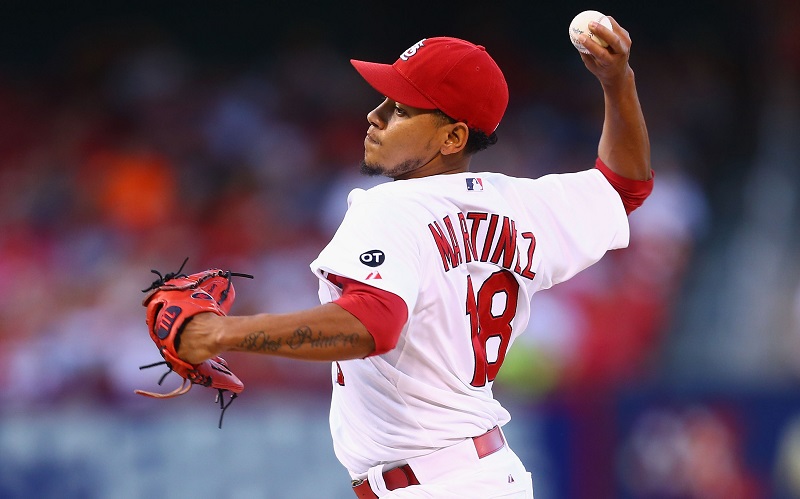 Carlos Martinez has found the formula for success in 2015 with an average fastball velocity of 94.9 miles per hour. The Cardinals right-hander, who will turn 24 in late September, has tossed 142.1 IP with a sterling 2.59 ERA and is averaging over a strikeout per inning. Martinez is a rare case where his 12-5 record seems exactly right for his performance. We're sure the uber-consistent St. Louis club has something to do with it.
7. Jacob deGrom, Mets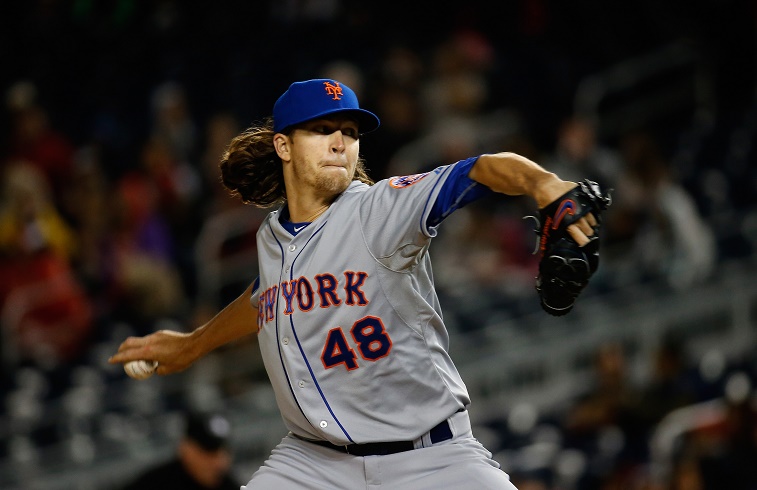 The deGrom versus Harvey debate ended early in the 2015 season, as the reigning NL Rookie of the Year has been spectacular throughout while averaging 94.9 miles per hour on his fastball. His 1.98 ERA through 154.1 IP is second-best in baseball. DeGrom has become the complete pitcher this season and is averaging 9.21 SO per nine innings.
6. Chris Archer, Rays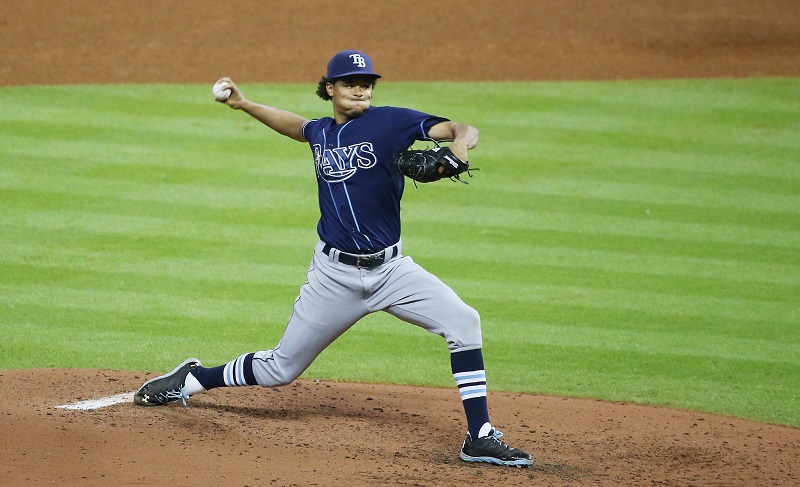 If you're looking for an ace to build a team around, look no further than Chris Archer of Tampa Bay. The 26-year-old has baffled hitters in 2015 with an average fastball of 94.9 miles per hour, 10.92 SO per 9 IP, and a 2.77 ERA pitching in the AL East. Archer's domination of the Astros lineup on August 20 tells you everything you need to know: 9.0 IP, 1 H, 0 ER, 11 SO, 1 BB.
5. Danny Salazar, Indians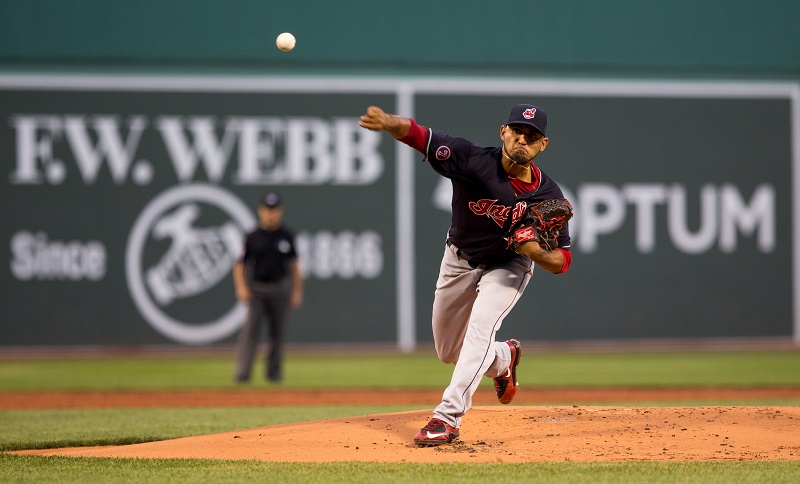 Danny Salazar may be the least-known pitcher on this list, but hitters surely recognize his 95.0 mile-per-hour fastball when facing Cleveland. The 25-year-old has posted a 3.16 ERA and 10.05 SO/9 across 139.2 IP this season, and his maturation has been one of the bright spots in a lost season for the Indians.
4. Matt Harvey, Mets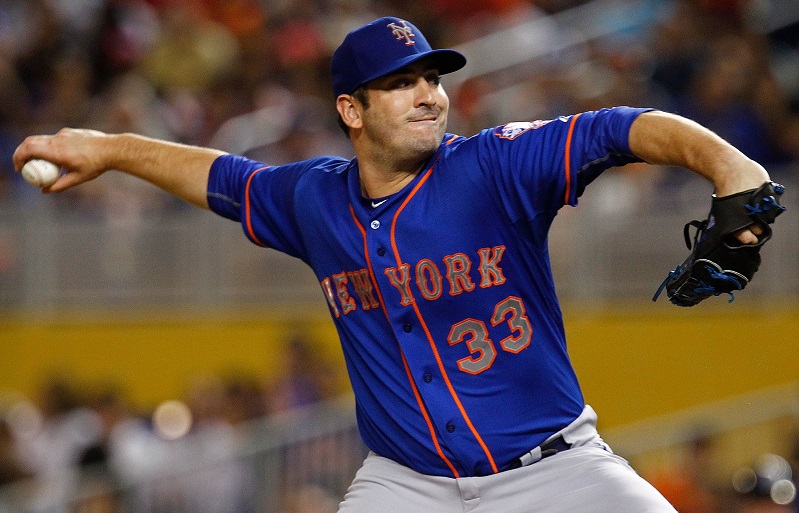 Between deGrom and Matt Harvey, the Mets will intimidate any opposing team if they can make it to the to the playoffs in 2015. Harvey's return to the mound has been nearly everything the Mets could have hoped for this season, and his average fastball of 95.2 miles per hour is making the Tommy John surgery look like an unqualified success. He has a 2.57 ERA across 154.0 IP for New York.
3. Gerrit Cole, Pirates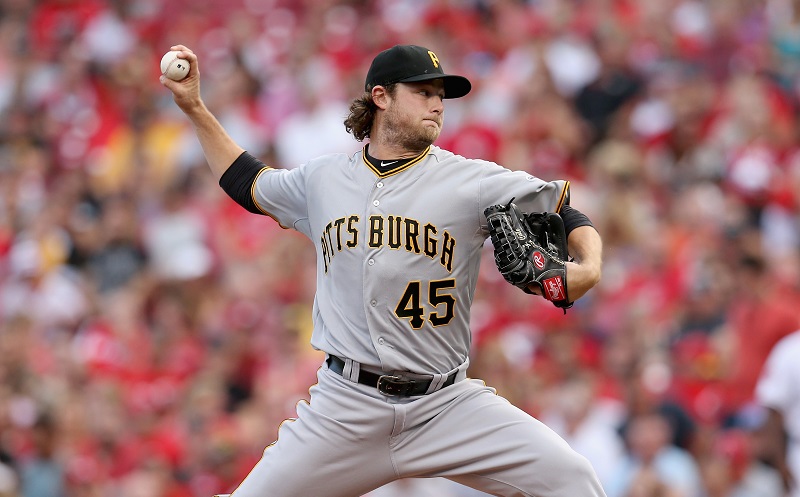 Speaking of aces, the Pirates' Gerrit Cole has put it all together in 2015. His fastball has averaged 95.4 miles per hour across 155.1 IP for Pittsburgh. Cole has average about a strikeout per inning and somehow boasts a 2.61 ERA with batters hitting .317 on balls in play. He enters September tied for the second-most wins in the Major Leagues this season (14).
2. Garrett Richards, Angels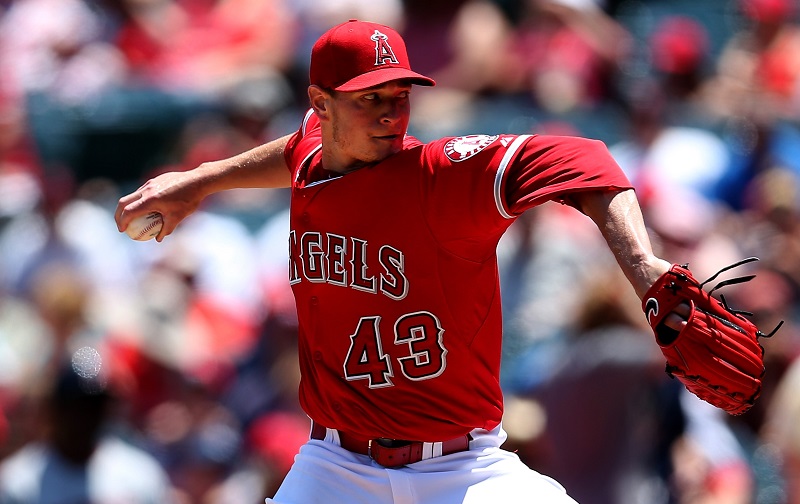 The 27-year-old Garrett Richards has had some control issues this season (2.84 BB/9), but his average fastball of 95.7 miles per hour and 3.50 ERA have helped him to 12 wins in 149.0 IP. Richards has not been able to reprise his spectacular showing in 2014, but he has been the most reliable Angels starter with 17 quality starts in 2015.
1. Nathan Eovaldi, Yankees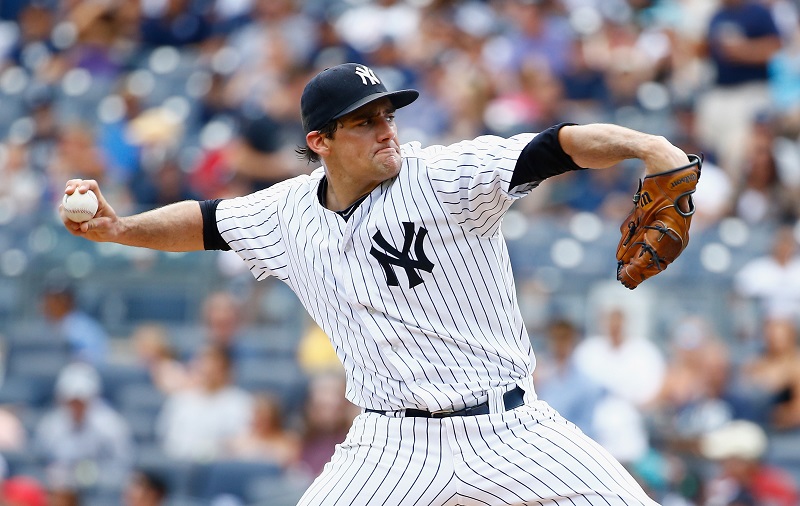 Eovaldi, the most baffling entity of the Yankees rotation, is a textbook example of how speed doesn't always kill. His average fastball velo of 96.4 miles per hour is by far the best of MLB this season, and you have to be impressed by his 13-2 record. However, Eovaldi sports a 4.24 ERA and  has only managed to throw 136.0 innings across 24 starts (5.2 IP per game). If he can corral his excellent stuff more frequently, Eovaldi could become a mainstay in a very tough division for pitchers.
Statistics, current as of August 21, are from FanGraphs.